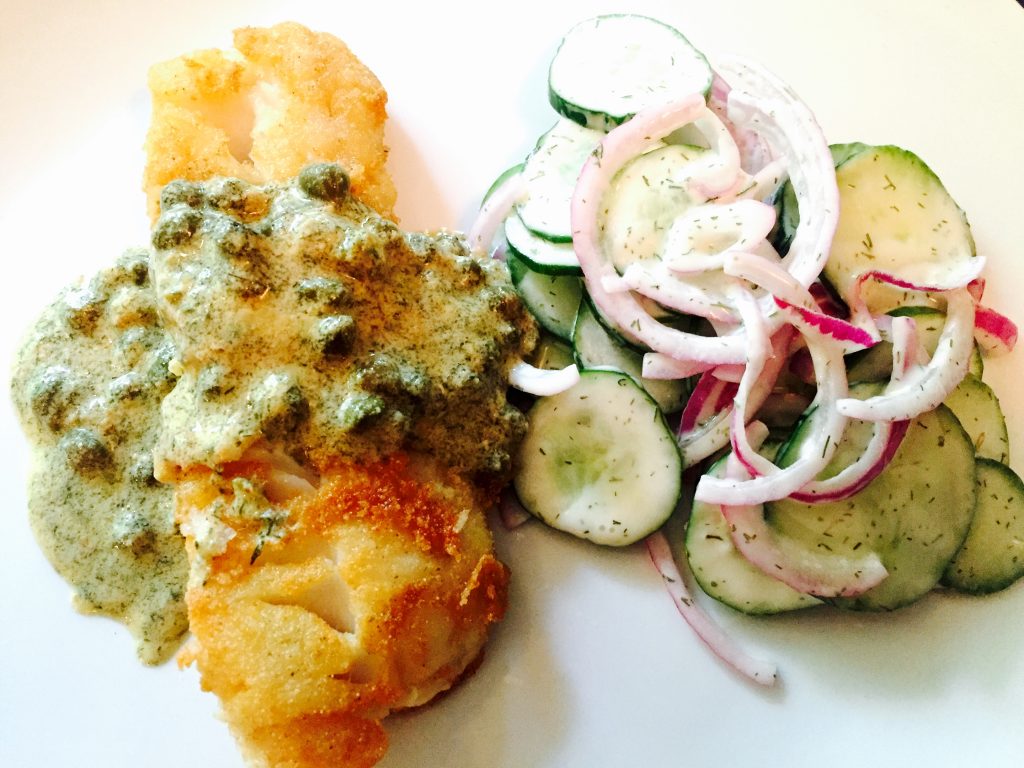 Our dairy free and gluten free world-wide weekly menu plan brought us to Northern Europe for a delicious glimpse into the comfort food of Norway. Our dish included stekt fisk, a crispy tender cod sautéed in dairy free margarine, along with a side of creamy cucumber and red onion salad, aka gurkensalat.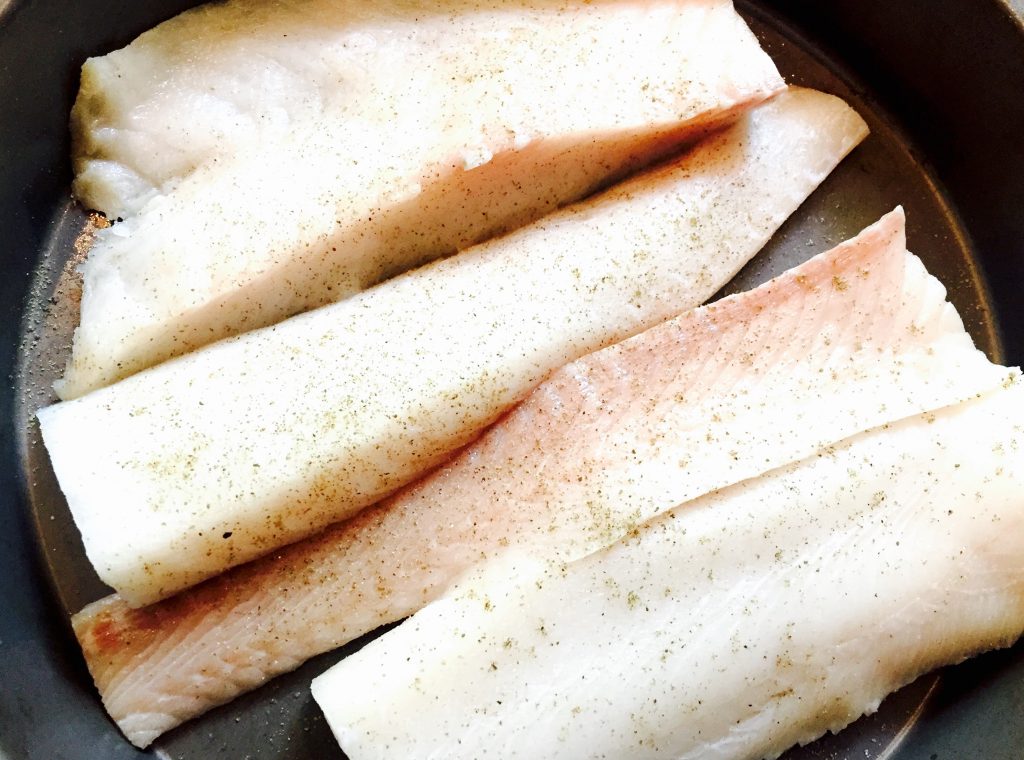 Norwegians have many wonderful comfort food recipes, but these two in particular spoke to me personally for some reason and I could not resist the opportunity to make them. A creamy Dijon sauce with capers may have been a slight tip of the hat to traditionally French cuisine and they unmistakable Scandinavian take on sole meuniere, but this meal remained Norwegian nonetheless and it was most certainly enjoyed in full.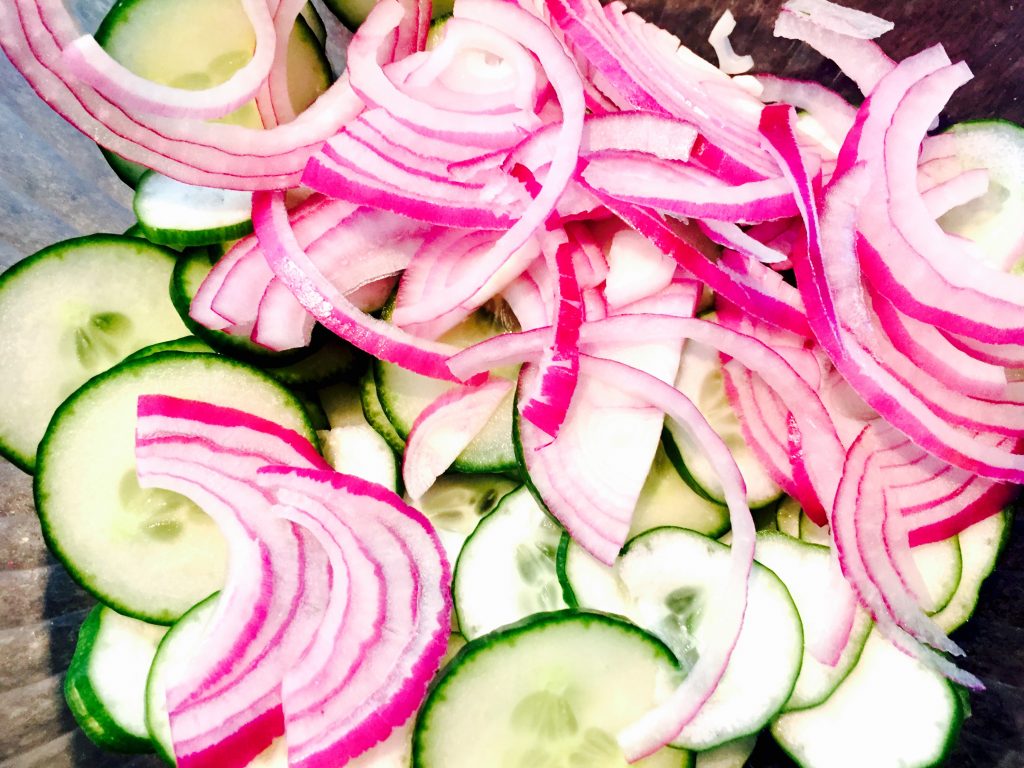 Impulsive Culinarian's Creamy Dijon Stekt Fisk With Dairy Free Gurkensalat
Stekt Fisk Ingredients
1 1/2 lbs cod or haddock
1/4 cup corn or rice flour
1 cup unsweetened coconut milk
2 tbsp Dijon mustard
2 tbsp capers
2 tsp dill
1/3 cup soy free & dairy free margarine
Gurkensalat Ingredients
2 English cucumbers

1/2 red onion

1/4 cup soy free & dairy free mayonnaise

1 tbsp apple cider vinegar

1 tbsp honey

1 tsp dill

1/2 tsp kosher salt
Instructions
Cut the cod filets into large single-serving portions, rinse and dry the pieces, then season with salt & pepper.
Place flour in a large bowl or high-sided baking dish and dredge the seasoned fish until completely covered, then set aside.
In a small sauce pan over low heat, simmer the coconut milk, Dijon, capers and dill uncovered to slowly thicken while you prepare the rest of the meal.
Thinly slice the cucumbers and red onions and place in a mixing bowl.
In a separate medium-sized mixing bowl, combine the mayonnaise, vinegar, honey, dill and salt until everything is nice and smooth.
Add the dressing to the cucumbers & onions and toss well to coat, cover & refrigerate until ready to serve.
Prepare a large non stick skillet over medium-high heat.
When it's good and hot, add the margarine and brown the fillets for roughly 3 to 4 minutes per side until nice and golden.
Gently remove the fillets and set aside.
Slowly & carefully pour the warm coconut milk & Dijon sauce into the skillet and remove from heat. Stir the sauce to combine well.
Place one piece of fish on each plate and smother it in the rich sauce and capers along with a healthy serving of gurkensalat.