Thanksgiving Recipe Ideas – Part 4: Pumpkin Pie & Salted Caramel Peanut Butter Fudge Pie
Welcome to my 2017 Thanksgiving Menu series! This is the last in a 4-part series designed to share some delicious recipes of all the mains, sides and desserts I'll be serving to our family this Thanksgiving.
Delicious Thanksgiving Recipes That Are Gluten Free & Dairy Free
For years now we have invited close friends and family to join us for a traditional Thanksgiving meal. The real challenge however is making food that appeals both to those with allergy restrictions and those without. When dinner is ready, I don't advertise the gluten free or dairy free aspects of the dishes being served, it simply gets put on the table and people dig in. Quietly informing those with gluten or dairy restrictions is my favourite part, and watching them go back for seconds is even more satisfying.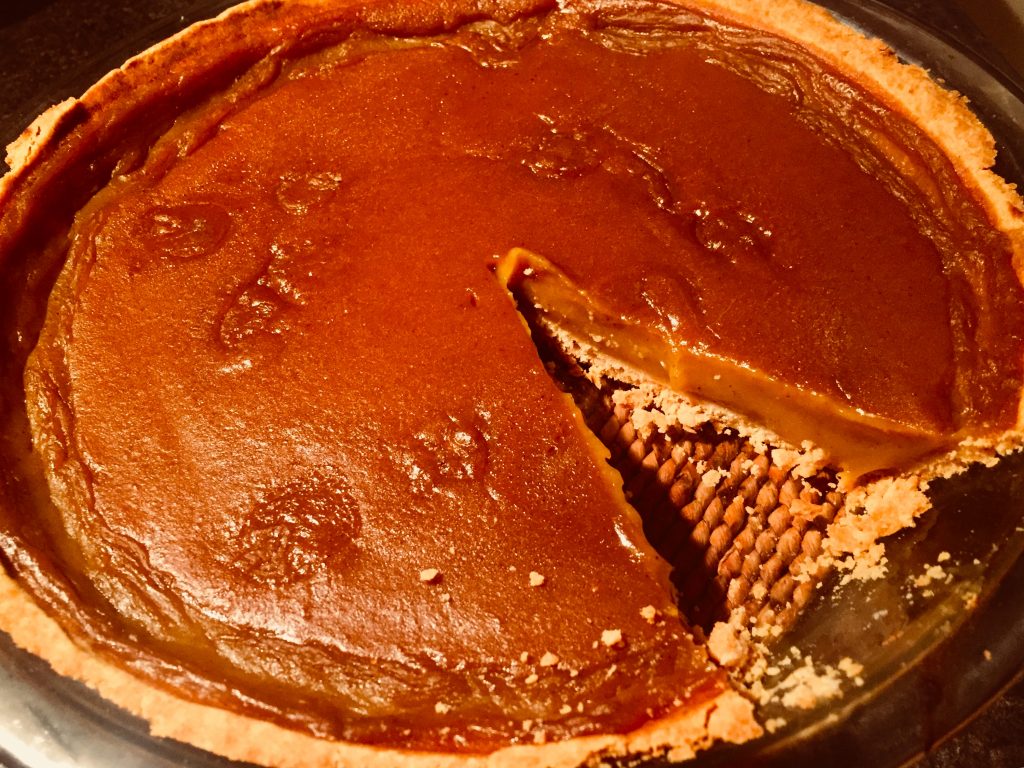 Homemade Dairy Free & Gluten Free Pumpkin Pie Made From Scratch With Real Pumpkin
Admittedly, I am somewhat of a pumpkin snob, and ever since I realized how easy it is to roast pumkin I've never gone back to the canned variety. While you certainly can choose which ever variety you like, I know in my heart that once you try the real deal you too will be converted for good. Add to this the marvelous advantage of creating a completely dairy free & gluten free pumpkin pie for your dinner guests and you will have reached a new culinary plateau!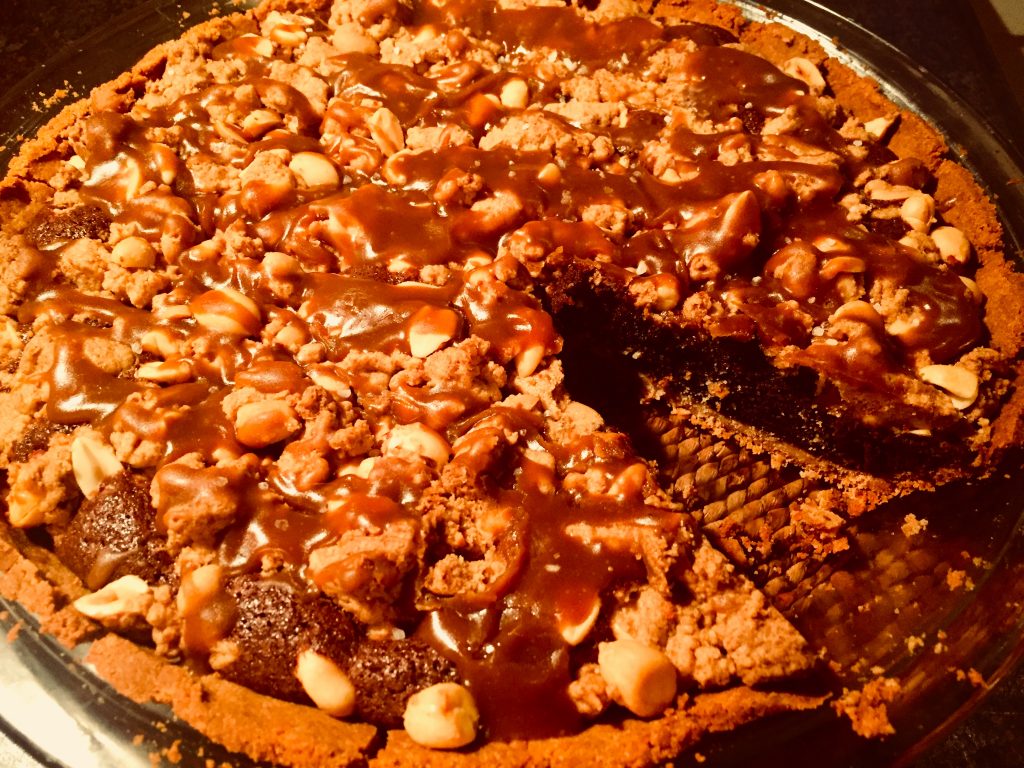 Irresistibly Delicious Dairy Free & Gluten Free Salted Caramel Peanut Butter Fudge Pie With Homemade Caramel Topping
While searching for a second dessert item to include on the menu this Thanksgiving, I happened on a non-allergen-friendly dessert recipe that immediately looked completely irresistible. Being impulsive, I knew at that moment how unfair it was that some of my guests would not be able to enjoy this incredible creation. That's when I knew it was my responsibility to convert the unmistakably delicious ingredients of this salted caramel peanut butter fudge pie into a gluten free & dairy free variant that would remain perfectly delicious.
Subscribe To Impulsive Culinarian On YouTube
If you found these recipes helpful, I invite you to visit my channel on YouTube where you'll find brand new dairy free and gluten free recipe videos every week Saturday. Wishing you all a very happy labor day weekend!
Check Out The Entire 2017 Thanksgiving Menu Series