Christmas Recipe Ideas – Part 1: Dairy Free Mashed Potatoes
Welcome to my 2017 Christmas Menu series! This is the first in a 4-part series designed to share some delicious recipes for mains, sides and desserts that you can serve for your family this Christmas.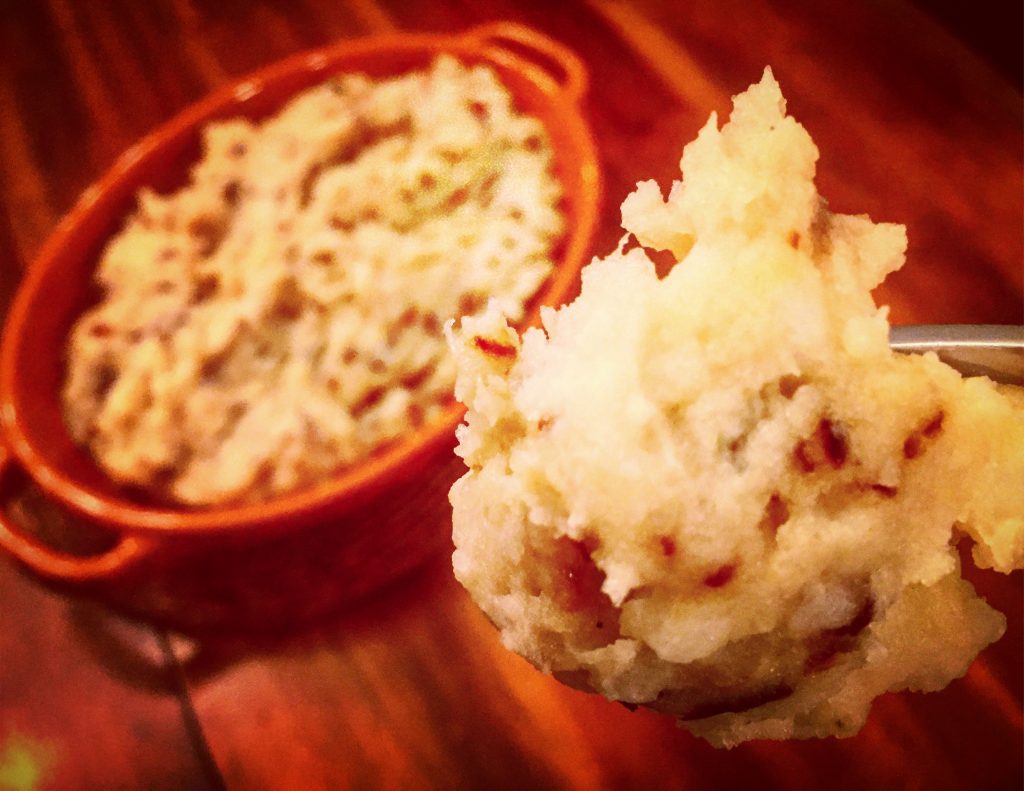 Dairy Free Mashed Potatoes with Roasted Garlic & Caramelized Onions
While there are certainly going to be many beautiful dishes gracing your table this holiday season, none will be as important as your mashed potatoes! Mixed with homemade gravy, served with roasted vegetables, or most delicious of all, topped with a few morsels of scrumptious homemade stuffing … what could be more festive or enjoyable than that?! The combination of all these dishes, graced by a fragrant roasted garlic mashed potato side, will definitely bring joy and cheer to all who attend.
Subscribe To Impulsive Culinarian On YouTube
If you found these recipes helpful, I invite you to visit my channel on YouTube where you'll find brand new dairy free and gluten free recipe videos every week Saturday. Wishing you all a very happy labor day weekend!
Check Out The Entire 2017 Christmas Menu Series