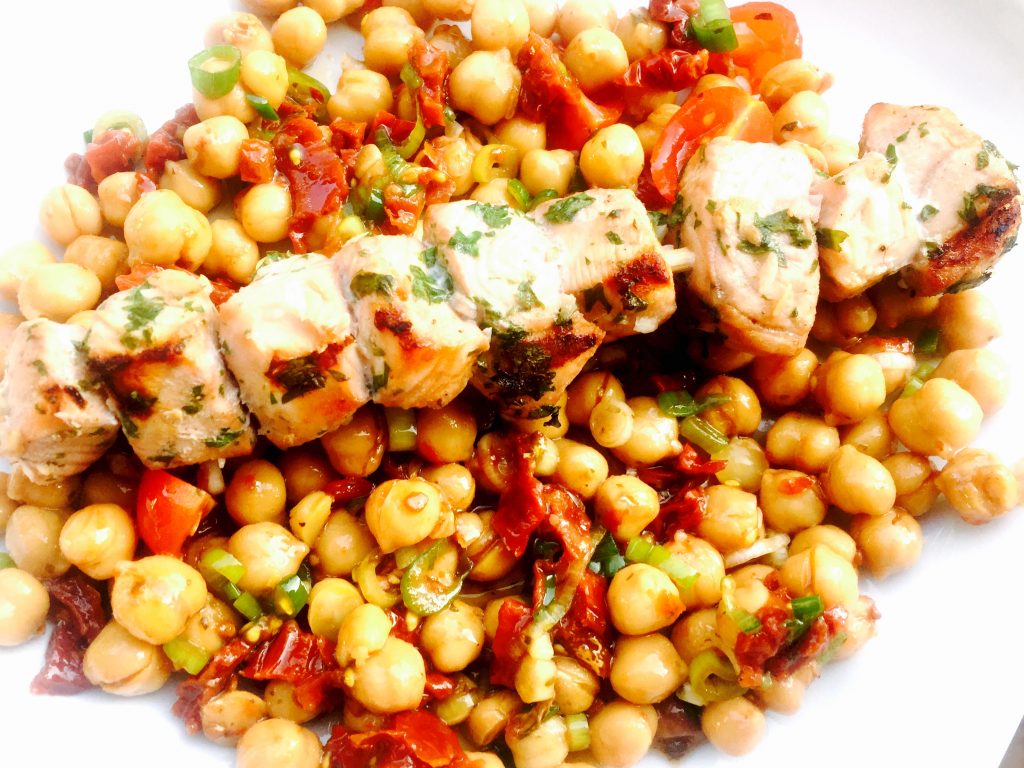 The last time I made salmon shashlik from Turkmenistan, we were so pleasantly surprised with the results that we had to have a repeat prrformance. Thankfully, that day finally arrived, and to change things up a bit I wanted to include a slightly different twist, namely with a delicious bed of chickpea salad!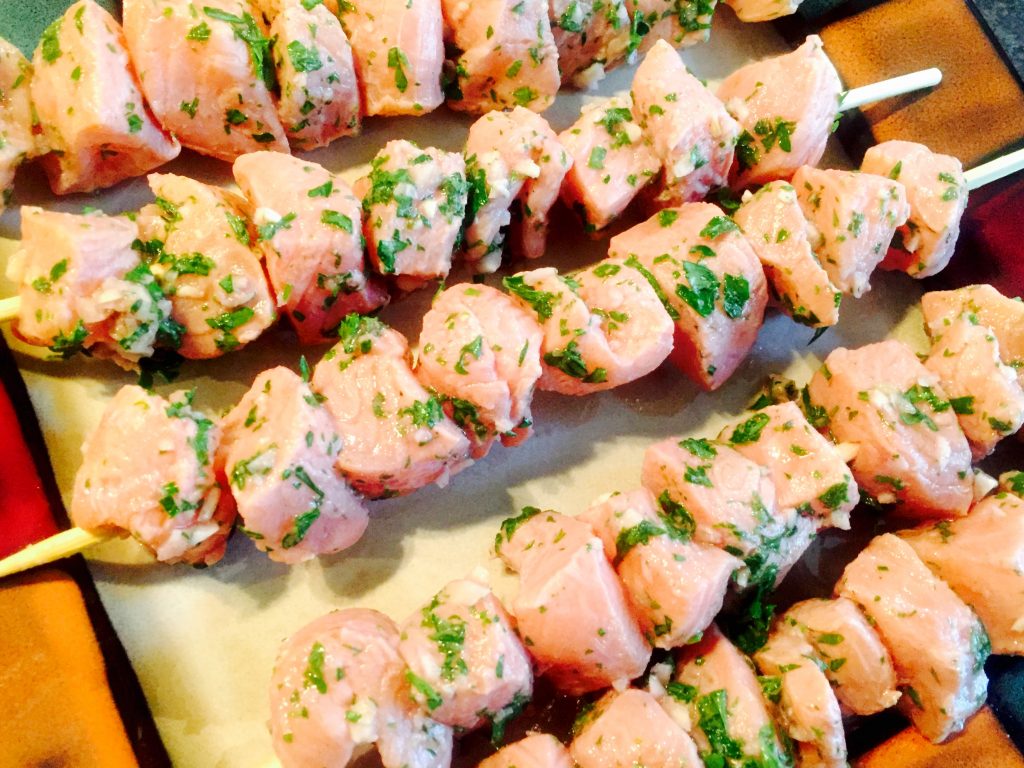 Impulsive Culinarian's Chickpea Salad Recipe
Ingredients
Large can of chickpeas (28 oz.) rinsed and drained
1/2 cup sun dried tomatoes, chopped
3 tbsp good olive oil (or even better, use the oil from your sun dried tomato jar and top up with good olive oil if necessary)
2 green onions, chopped
1/4 cup cherry tomatoes, halved (optional)
1 tsp honey
Juice of 1/2 lemon
1/2 tsp kosher salt
Instructions
Combine all ingredients in a large bowl, mix together well and serve.