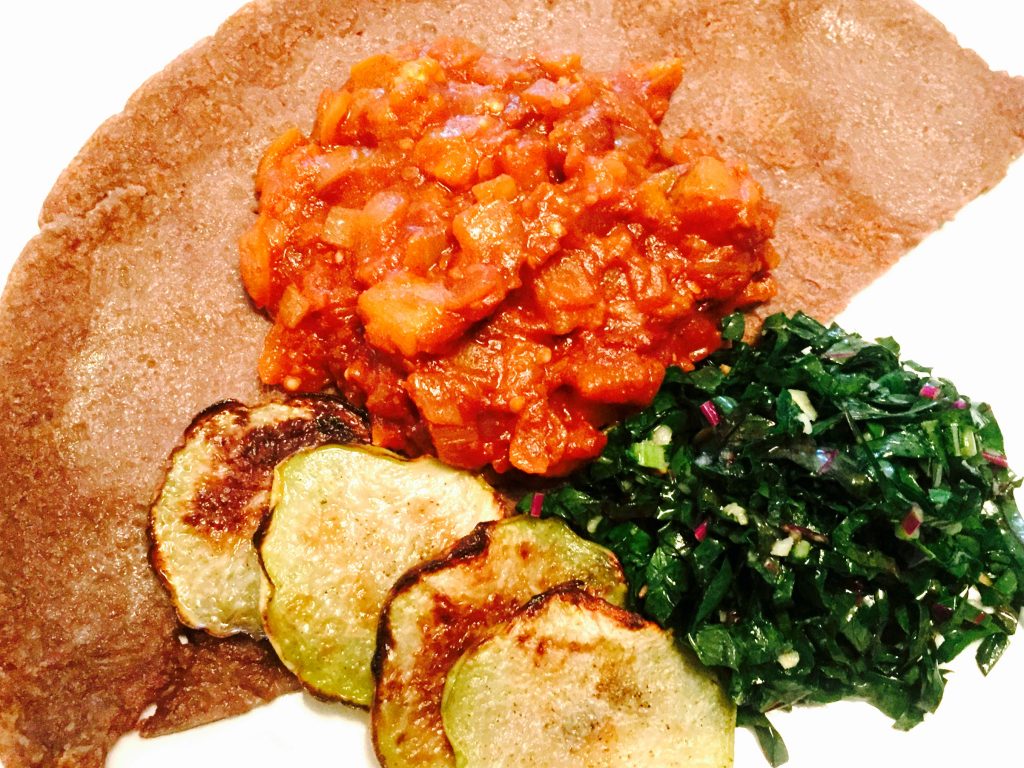 Our gluten free & dairy free world-wide weekly menu plan makes a return visit to the Horn of Africa, bringing us the sumptuous flavours of home-made injera, a tasty stew of eggplant wot, and a bit of non-traditional kohlrabi to round things out deliciously.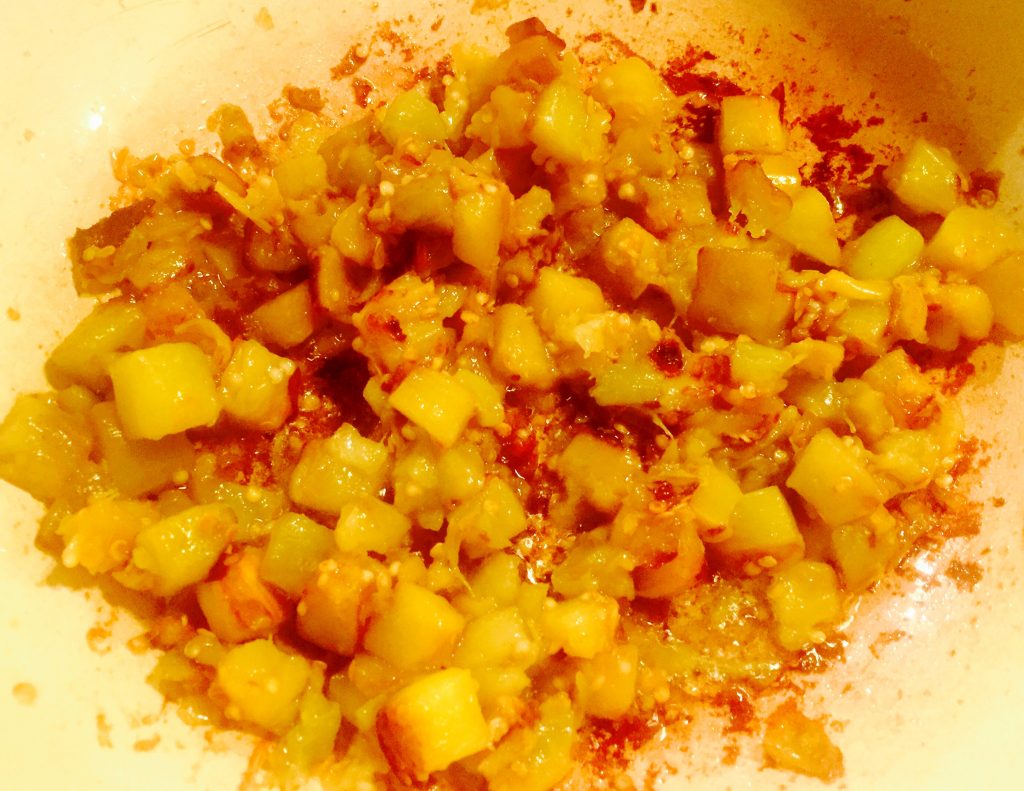 As an open-minded carnivore myself, I simply love discovering vegan and vegetarian dishes that are loaded with flavour and never once make me feel like there was something missing.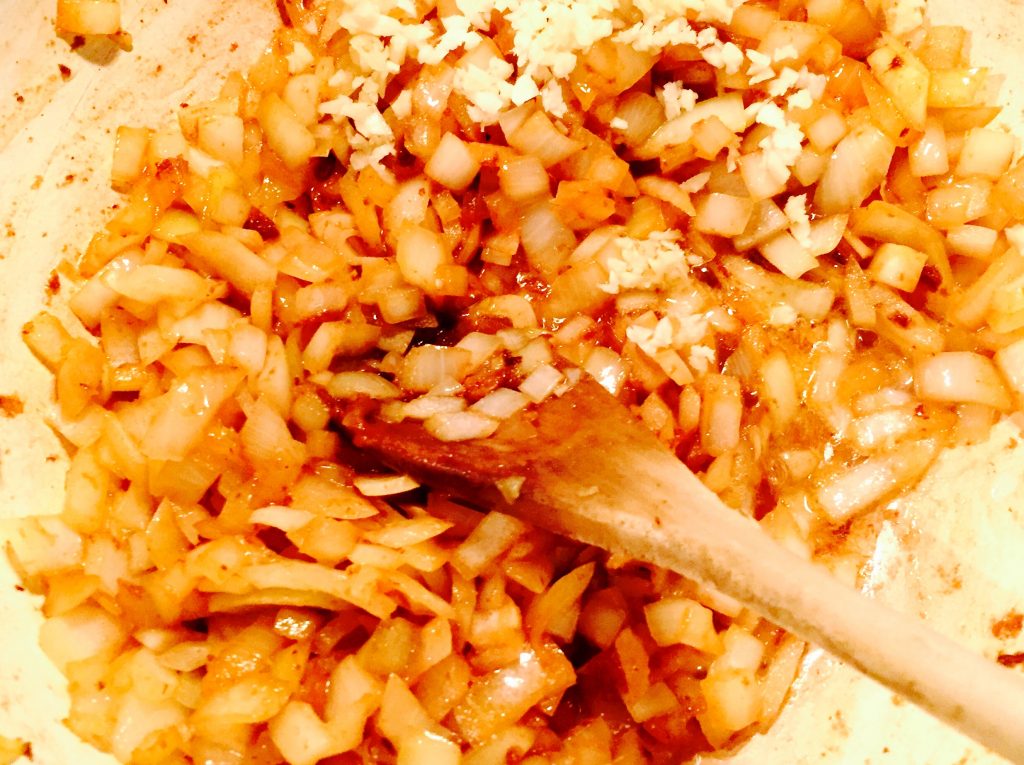 Ethiopian stew recipes are conveniently open to interpretation, and the eggplant wot I prepared became an inspiring work in progress as it developed into a tasty final product.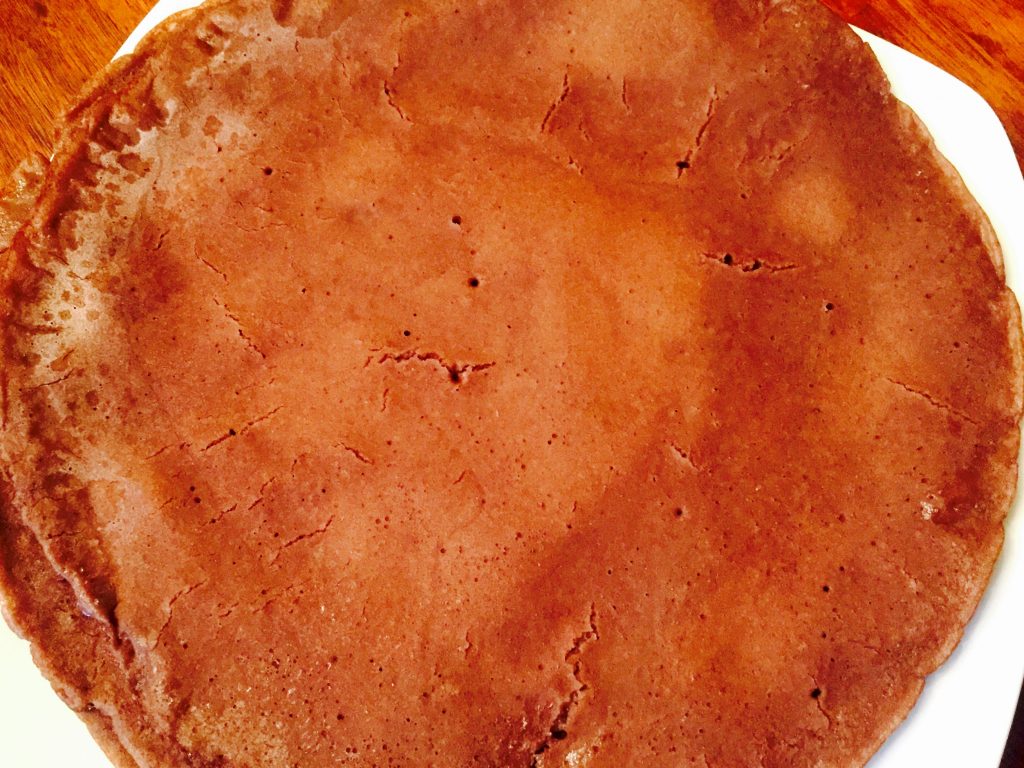 Injera is one of my most favourite foods to make and serve. Two simple ingredients, and the luxury of time. Once fermented, this ultra-simple mixture of teff flour and water becomes an aromtic and wholesome staple of so many Ethiopian dishes … don't try to flip it though, especially if you make 'em big like ours.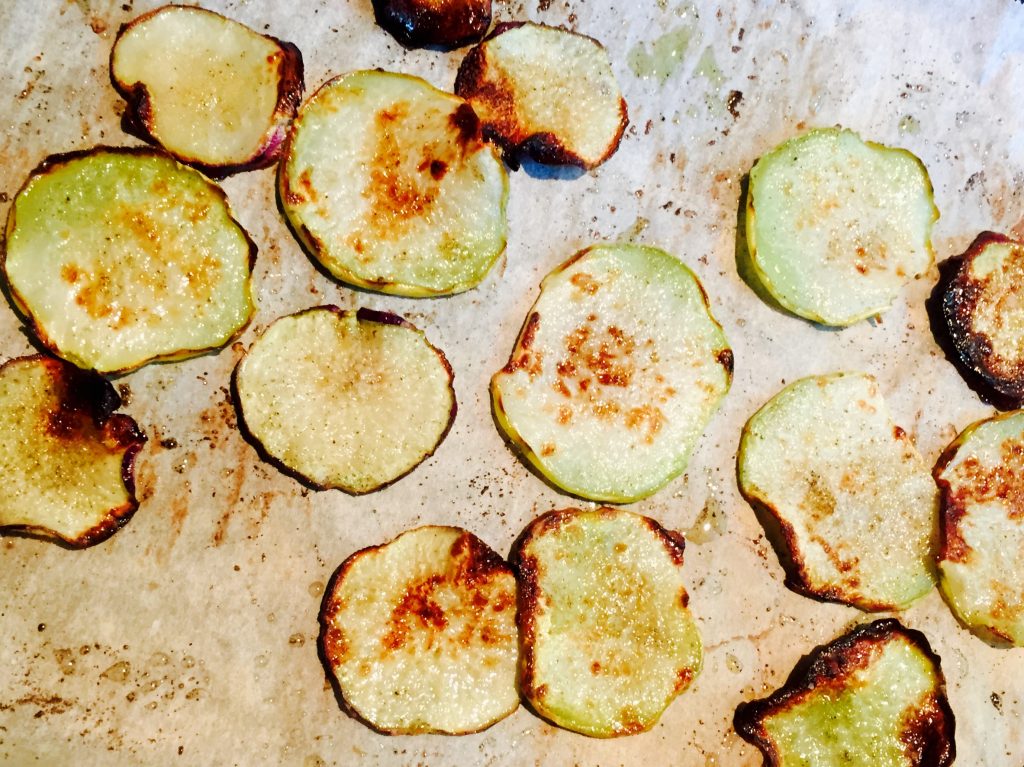 Breaking from Ethiopian tradition slightly, I was compelled to add kohlrabi to our family meal. We recently got two beautiful specimens from a friend right out of their garden and I couldn't possibly resist the temptation to roast them and serve them up alongside the eggplant wot.
As an added bonus, the kohlrabi leaves provided us with a delicious green salad too, who could possibly ask for more.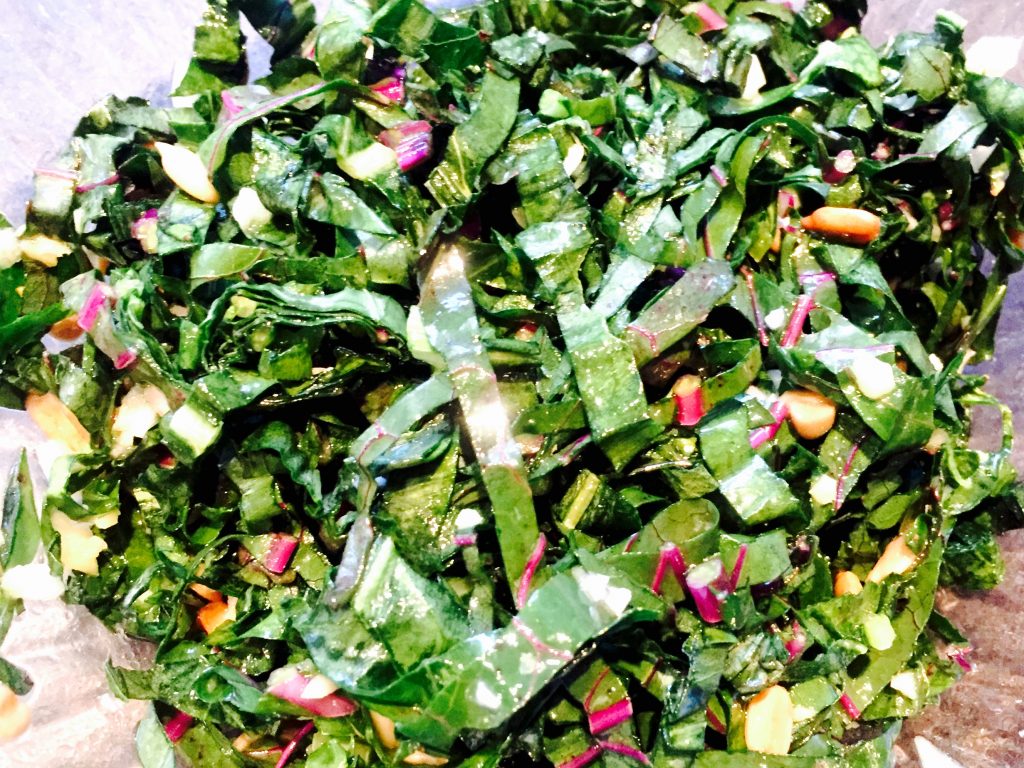 Impulsive Culinarian's Eggplant Wot Recipe
Ingredients
2 tbsp olive oil
1/2 large eggplant cubed
2 medium onions, small dice
2 cloves of garlic, minced
3 tbsp tomato paste
3 tbsp berbere dry spice mix
2/3 cup white wine
1/2 tsp salt
Instructions
Warm a Dutch oven over medium heat.
Sautée the cubed eggplant, stirring gently until they start to brown on all sides, around 5 minutes.
Remove the eggplant and set aside.
Refuce the heat to low and add chopped onion to the Dutch oven, but do not add additional oil. Traditionally the onions are to be dry-cooked gently over time, and as they "sweat" it will also deglaze the pan, so stir frequently for around 10 to 15 minutes depending on the residual heat of your Dutch oven. Of course you can cheat a little if you like and add just a bit of your white wine to help it along.
When the onions are just starting to brown, add the garlic and saute for another 2 minutes.
Turn up the heat to medium and add the remaining ingredients (tomato paste, berbere, wine & salt).
Combine well and bring to a gentle boil.
Add the eggplant, reduce heat to low, cover and simmer until ready to serve.