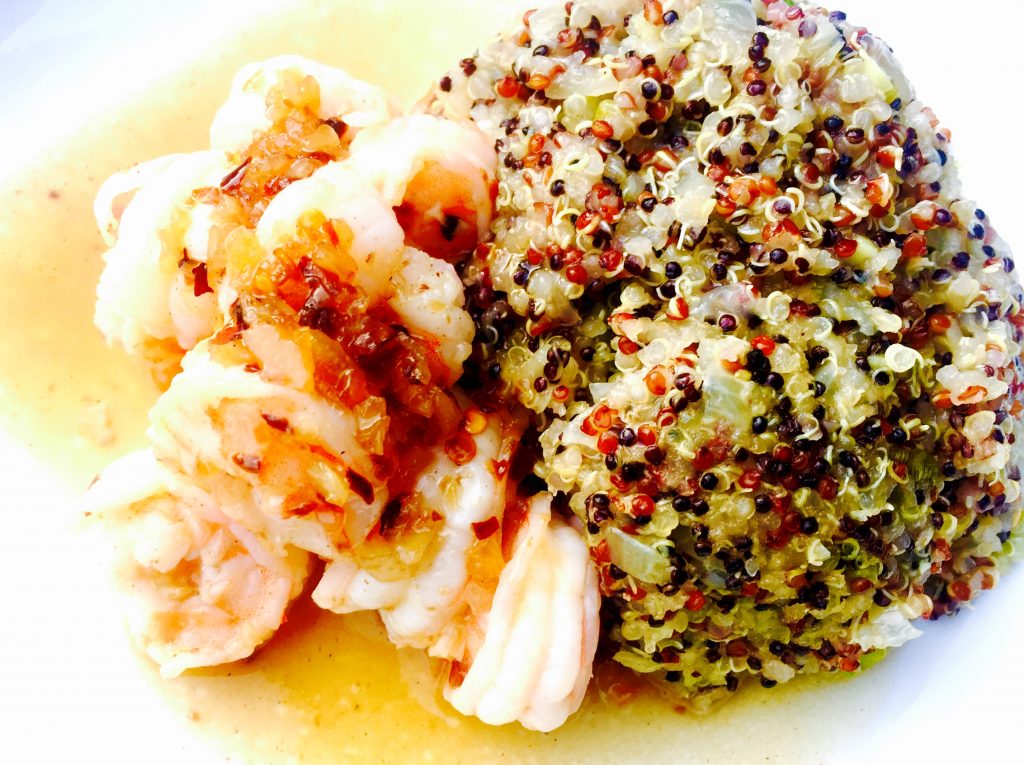 Our gluten free & dairy free world-wide weekly menu plan brought us to Southeast Asia for a taste of the Philippines, namely a delicious dose of succulent shrimp and quinoa in the form of halabos na hipon.
Without exaggeration, this was by far one of the most delicious meals we have had in years, certainly in the top ten of all our world-wide menu planning travels; it's the kind of meal that you wish would never end.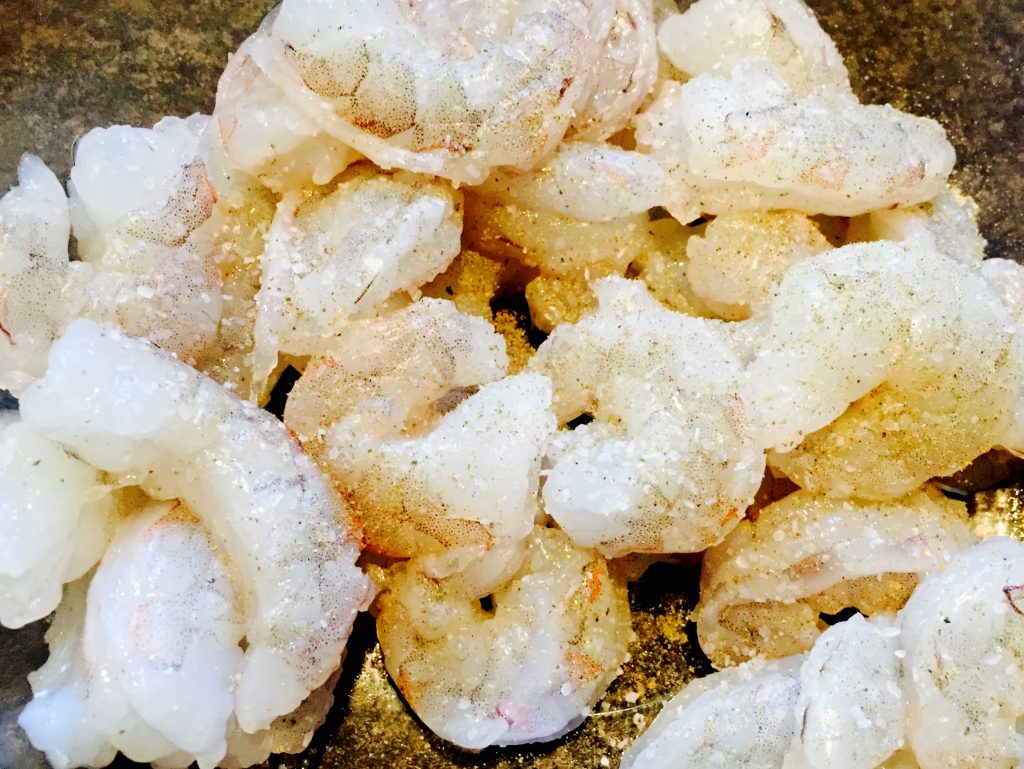 Impulsive Culinarian's Halabos Na Hipon With Pinoy Quinoa Recipe
Pinoy Quinoa Ingredients
1 cup tri-colour quinoa
2 cups water
3 tbsp olive oil
1 medium onion finely chopped
2 green onions, chopped
2 tbsp minced ginger
1 clove garlic, minced
1/4 cup white wine
1/8 cup fish sauce
Juice of 1 lemon
1 tbsp light cane sugar
1/2 tsp salt
Halabos Na Hipon Ingredients
5 tbsp dairy free & soy free margarine
3 large cloves garlic, minced
1/2 tsp crushed red pepper flakes
1 lb raw shrimp, peeled & deveined
1/2 cup sparkling water
Juice of 1 lemon
2 tbsp honey
Instructions
In a medium-sized sauce pan combine the quinoa & water and bring to a boil.
Reduce heat to minimum, cover and simmer for 15 minutes, then remove from heat and set aside.
While the quinoa is simmering, add oil to a large non-stick skillet over medium-low heat.
Sauté the onion until softened, around 10 minutes.
Add green onions, ginger and garlic to the pan and sauté for 2 or 3 minutes.
Add white wine, fish sauce, lemon juice, sugar and salt to the pan and simmer for a minute until fragrant, but don't let the sauce evaporate too much.
Add your cooked quinoa (around 3 cups) to the pan and mix everything together well.
Cover the pan, remove from heat and set aside until ready to serve.
Warm a cast iron skillet over medium-high heat.
In a medium bowl, season the raw shrimp with salt & pepper and toss gently to coat.
Prepare to perform the next few steps very quickly.
Add margarine to the hot skillet.
Immediately add garlic & crushed red pepper flakes to the skillet and stir constantly for 20 seconds.
Add shrimp to the skillet and stir carefully and constantly until the shrimp are pink and just cooked through (around 1 minute).
Carefully add sparkling water to the skillet, being careful not to add too quickly.
Add the lemon juice and honey to the skillet and stir everything together well.
Reduce heat to medium, and using a slotted spoon remove the shrimp and set aside.
Reduce the remaining sauce for around 7 or 8 minutes until it begins to thicken and coats the back of a spoon nicely.
Serve a large scoop of quinoa with some shrimp on the side. Pour some of the thickened sauce over your shrimp and enjoy!