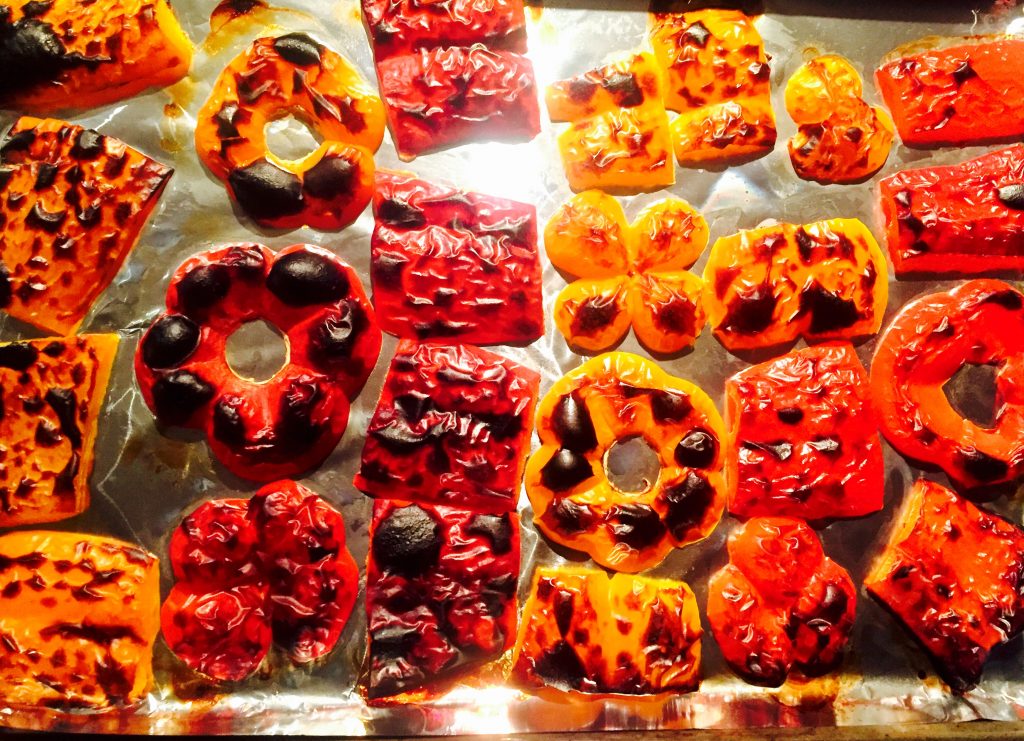 Whether I'm making a meat-lovers sauce loaded with Italian sausage and ground beef or a completely vegetarian spaghetti sauce, there are certain crucial ingredients that I always include in my home-made sauce to make sure that it tastes just right.
Roasted Peppers Please
So sweet and subtle, red, orange and yellow peppers are roasted skin-side up under the broiler for around 10 minutes, then left to cool so they are easy to handle. Once the charred skin is peeled off, these delicious little treasures are cut into small dice and added straight to any sauce as they bring a beautiful sweetness and depth of flavour; an excellent member of the essential spaghetti sauce ingredients crew.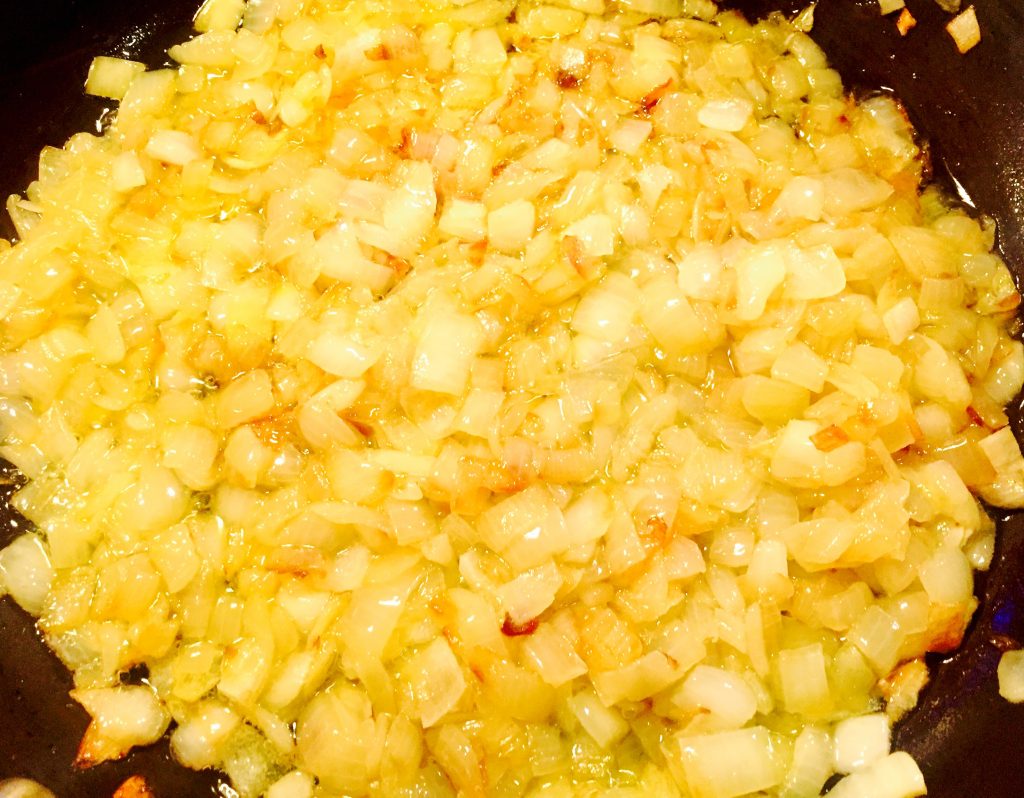 The Golden Goodness Of Onions
I can't imagine a spaghetti sauce without sautéed onions. There is a time and place for raw onions, but this is not one of them. Slightly caramalizing them before adding to the pot makes a massive difference in the overall flavour and texture, an essential addition for sure.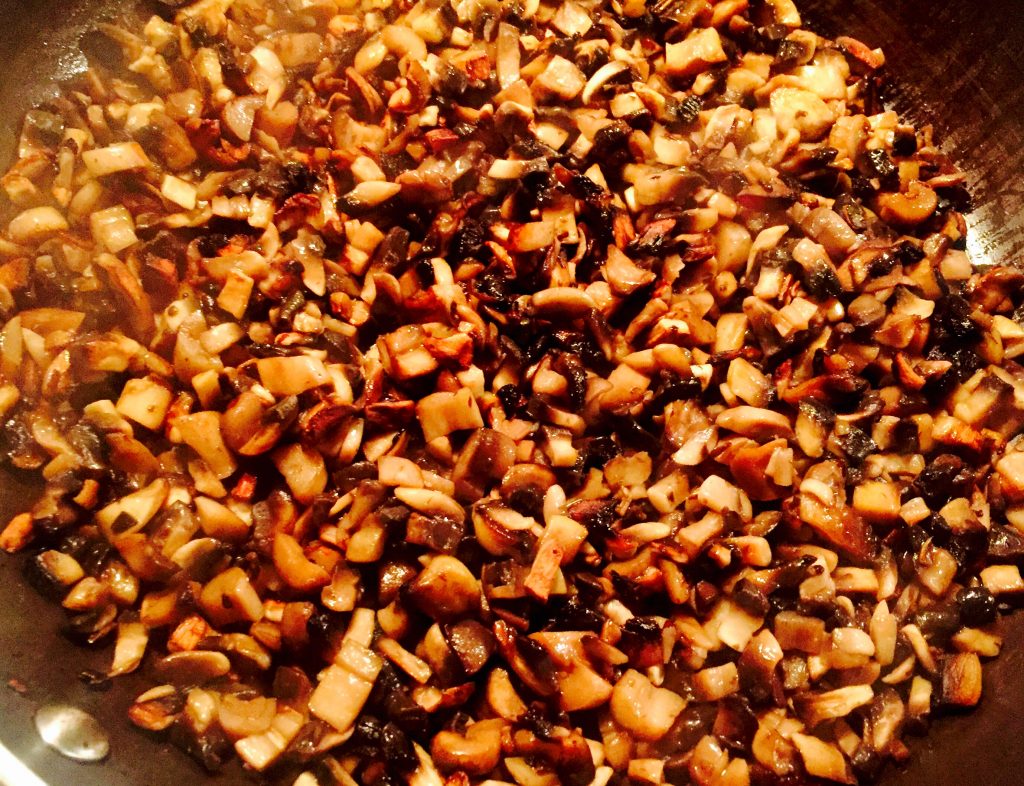 Delicious Sautéed Mushrooms
When chopped up into small dice and fried until they start to brown, mushrooms take on a whole new flavour profile. They become nutty, full of texture, and almost meat-like in every way. The depth they bring make them one of the most essential spaghetti sauce ingredients of all.
The Spaghetti Sauce 'Secret Weapon'
If there was one magic ingredient that I had to qualify as the 'secret weapon', it would most definitely be … roasted eggplant. No other component has such magical properties and unique flavour as eggplant that has been seasoned with olive oil, salt & pepper, them roasted in a hot oven until just golden brown. Chopped into finely indiscernible bits, this addition brings any sauce to a entirely whole new level.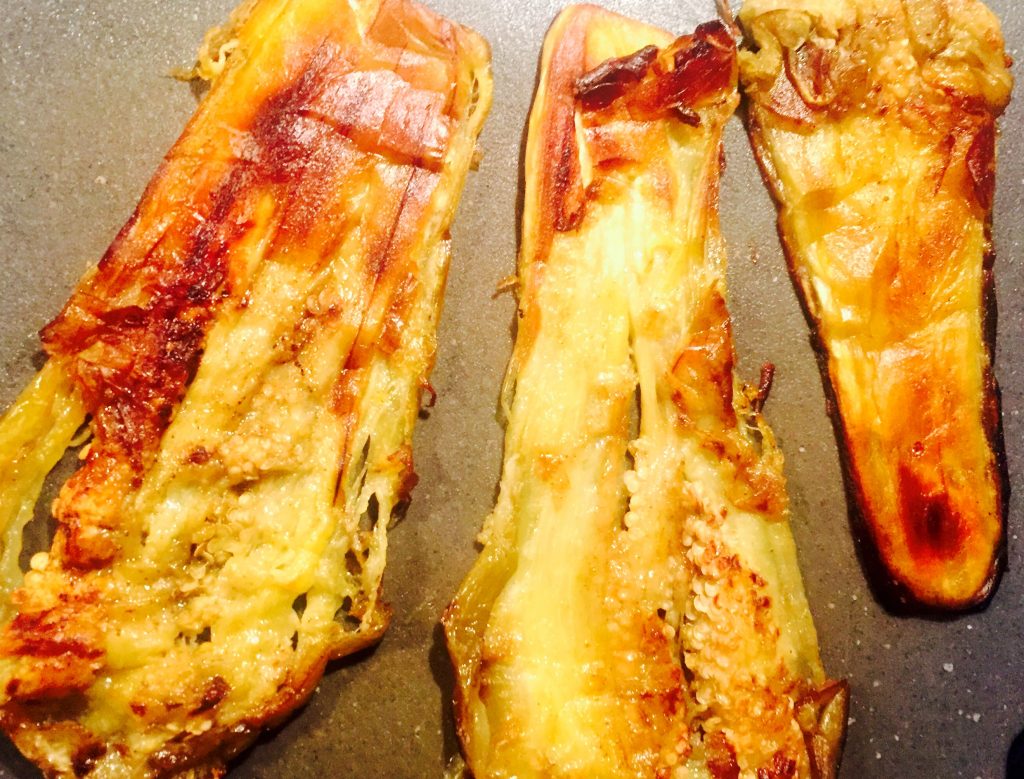 Once these magic ingredients are in play, along with some fresh herbs and just enough salt/sugar to correct the bitter tomato, it truly doesn't matter what you put in because the sauce will already be perfect.
Impulsive Culinarian's Fundamental Spaghetti Sauce Ingredients Recipe
The quantities listed below are to be used for each individual can of crushed tomatoes added, simply double or triple accordingly for your needs.
Ingredients
1 28 oz can of high quality crushed tomatoes
1 red or orange pepper
1 small eggplant, peeled
1 onion, finely chopped
1 large clove of garlic, minced
1 regular 225g package of mushrooms, peeled, small dice
1 1/2 tbsp organic golden cane sugar
1 tbsp fresh oregano, finely chopped
1 tbsp fresh basil, finely chopped
1 tsp kosher salt
Instructions
Place a large pot on the stove top over minimum heat and add the crushed tomatoes. Either partially cover or use a splatter screen on top of the pot for the duration.
Set broiler to high, and line a cookie sheet with tin foil.
Slice the pepper into flat, even pieces and lay them skin side up on the prepared cookie sheet.
Roast peppers until the skin begins to blacken, blister and char … around 8 to 10 minutes. Always monitor broiled foods carefully the entire time without distraction! Set a timer every 2 minutes if you must to avoid over-broiling.
Remove the roasted peppers and set aside to cool.
Turn off the broiler and set oven to 400, then line another cookie sheet with parchment paper.
Peel the eggplant and slice it lengthwise into 1/4″ slices.
Place the eggplant slices on your parchment-lined cookie sheet, brush them with olive oil and season with kosher salt and fresh ground pepper … flip and repeat on both sides.
Roast the eggplant on the middle rack for 20 minutes, then flip them and roast on the other side for 10 minutes more. When finished, remove them from the oven and set them aside to cool.
While the eggplant is roasting, sauté the onions in a non-stick pan over medium-low heat with a bit of oil until they just start to brown … around 10 minutes.
Just as the onions look like they might almost be done, add the minced garlic to the onions, mix and sauté for the final minute or so.
Add the onions and garlic to your sauce and stir them in.
In a separate non-stick pan, sauté the peeled, chopped mushrooms over medium-high heat in a little oil until they start to brown and become very fragrant and nutty … around 10 minutes.
Add the mushrooms to your sauce and stir them in.
Peel the roasted peppers, discarding the skin. Finely chop the peeled peppers, add them to your sauce and stir them in.
Finely chop the roasted eggplant, add them to your sauce and stir them in.
Add the remaining sugar, herbs and salt, mix everything gently and let the sauce simmer on minimum heat for at least one hour, preferably two.
If preparing your sauce to freeze, remove from the heat after the sauce is done simmering and let cool for an hour before preparing it for freezer storage … otherwise, what are you waiting for, make some pasta and mangia!