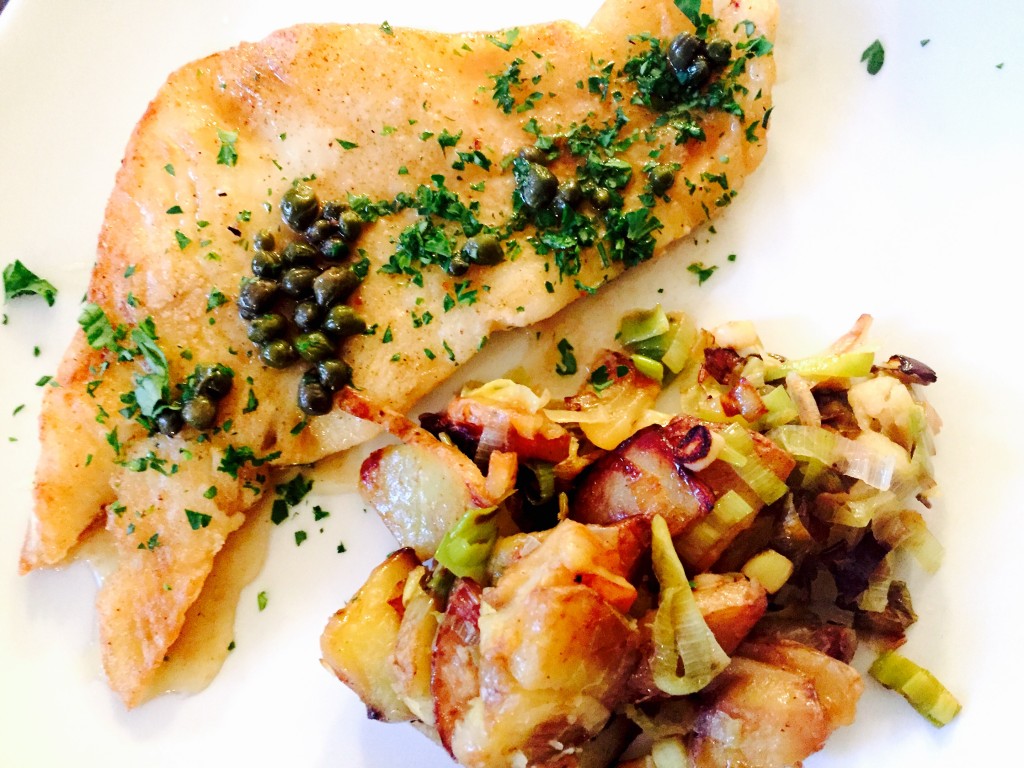 This Tuesday our weekly menu plan called for the following.
Protein: Sole
Vegetable: Leeks
Side: Doesn't matter … has to be potatoes when leeks are involved!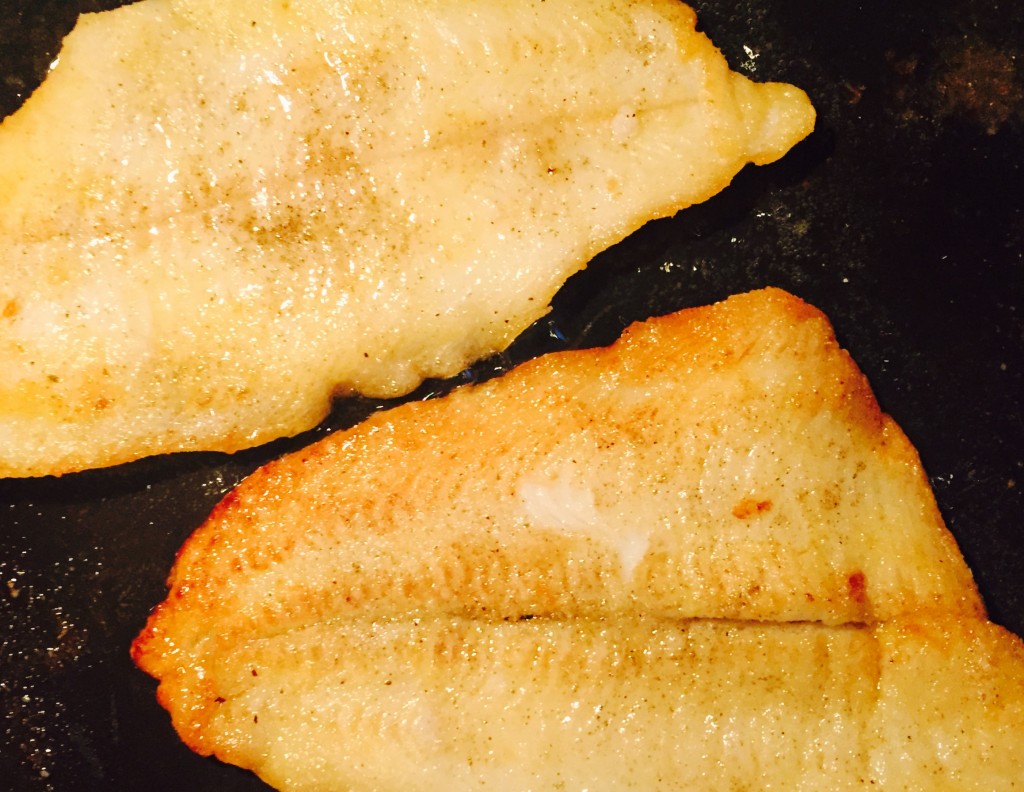 Gluten Free Sole Meuniere
When I first discovered sole meuniere, it felt like a gap on my culinary life had finally been resolved. Sole had always seemed like a difficult fish to prepare, falling apart when pan-fried, disintegrating when baked, I just didn't have the experience back then to make it work.
Sole meuniere however commanded my attention immediately and I knew that the biggest part of the problem was my main ingredient. Sole fillets from the grocery store are very often limited to those characteristically thin, pallid excuses for fish fillets that are truly not much use for anything except taco filler or fish cakes. A 'real' fillet of sole from your local fishmonger however is tangible, juicy and able to stand up to some culinary handling.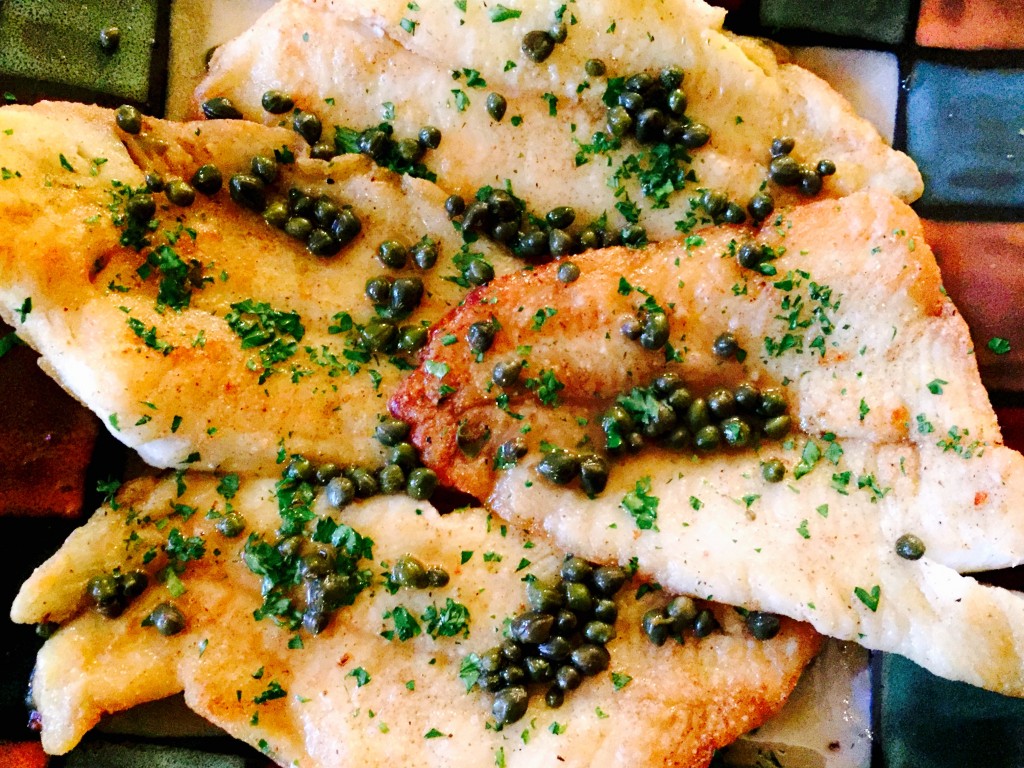 With a dusting of corn flour to start, these substantial fillets were easily transformed into the irresistably delicious gluten free sole meuniere that our family has come to love. The only bad part of course is the stark absence of leftovers once dinner is done.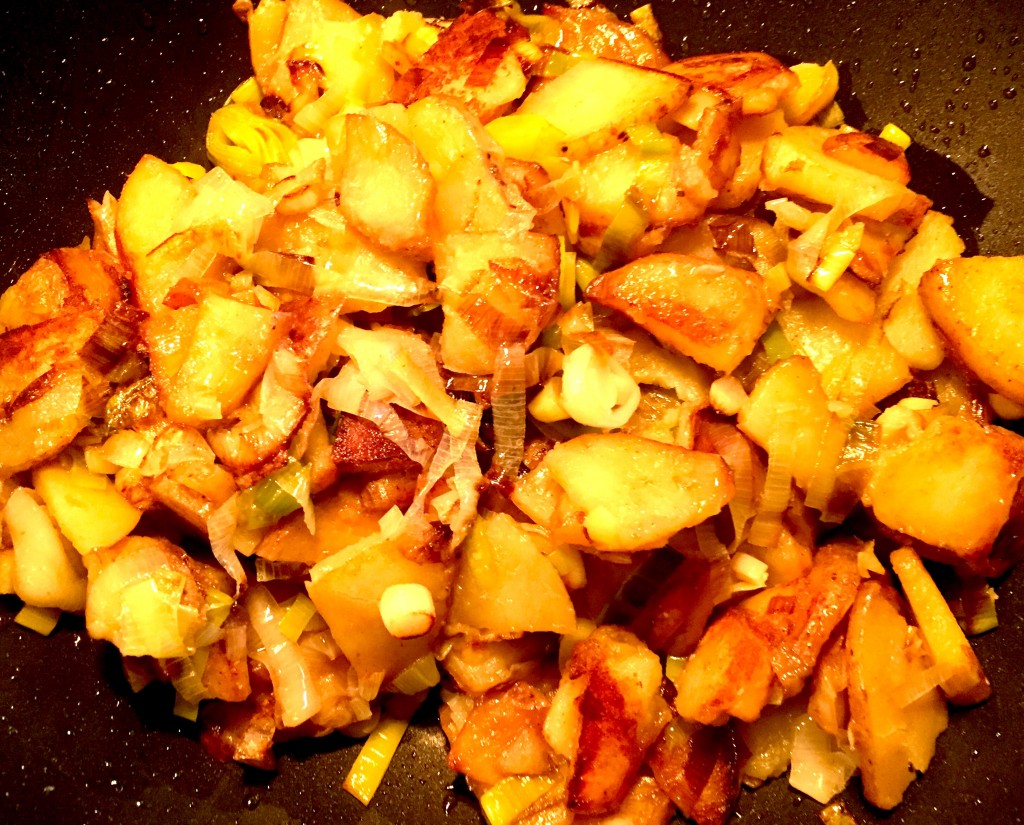 Lovely Leek and Potato Hash
Over the past couple of months, I confess that any time leeks have appeared on our menu plan, the side dish has unceremoniously been replaced with potatoes; it's a thing. Leek & potatoes are an obvious pair, but ever since I came up with this deconstructed version of the traditional soup, we've all been seriously hooked.
Potato hash in any form is always a welcome treat, but introduce the magic of sautéed leeks once those potatoes are nicely browned, and the end result is guaranteed to delight even the most fickle of palettes.