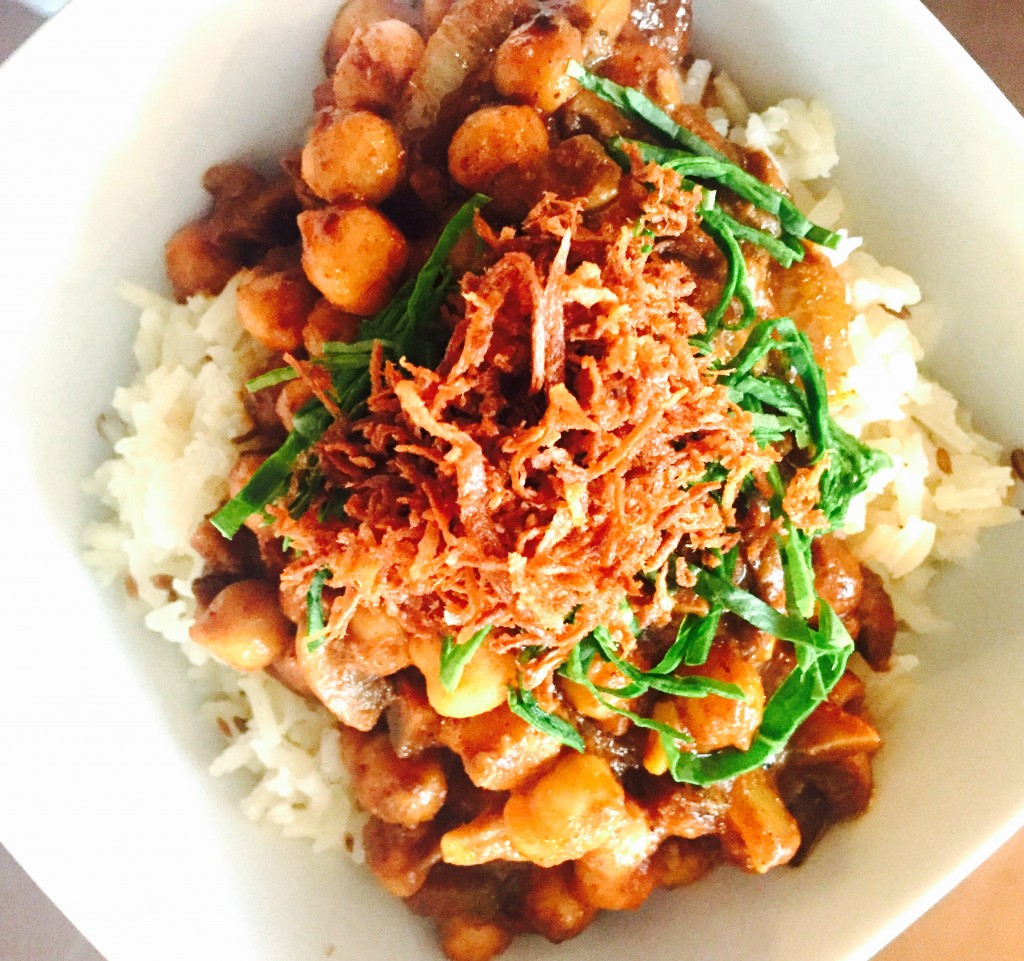 Sometimes the weekly menu plan is unceremoniously pushed aside to accomodate a very serious craving. This Wednesday the craving was chana masala served over my favourite rice on the planet.
The Many Flavours Of Chana Masala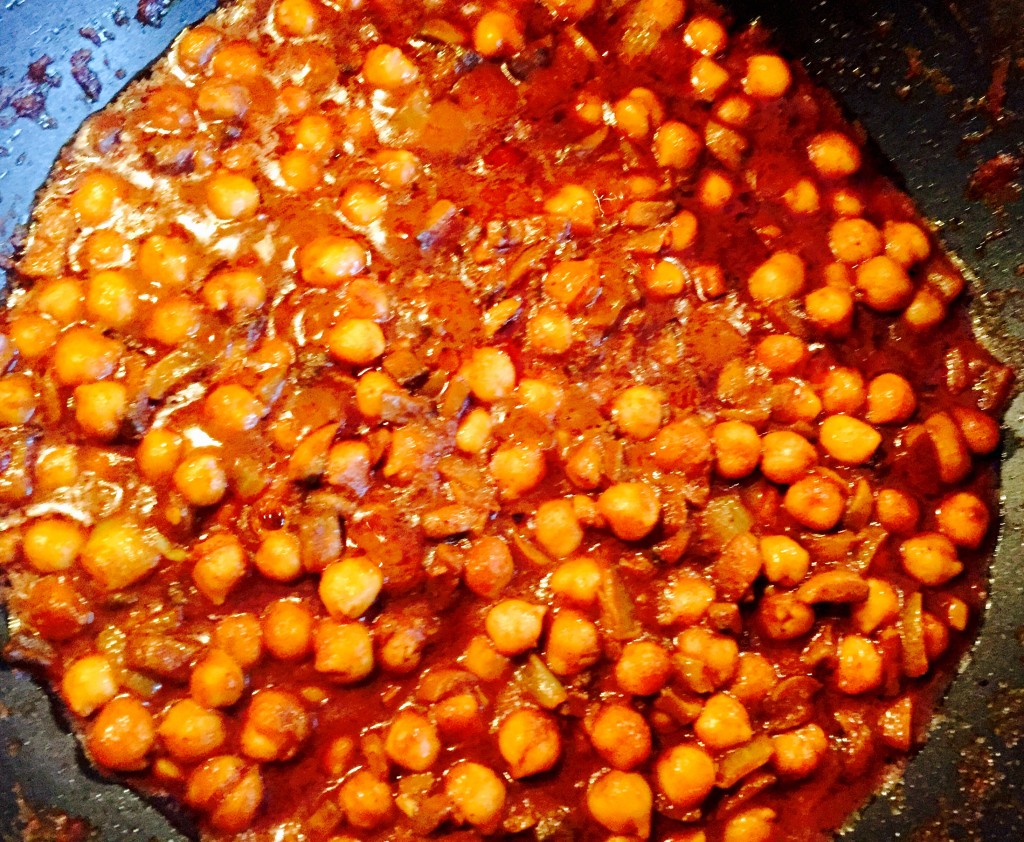 There are many subtle differences in everyone's preparation of Indian cuisine, but some basic ingredients are always required in order for it to be considered authentic, or at the very least, respectful of the original dish.
Besides the obvious chickpeas, my chana masala always contains onions, a bit of garlic, tomatoes (either fresh ground or paste depending what I have when the craving strikes), and then a mix of dry traditional spices.
The resulting aromatic dish is so incredibly satisfying and delicious, it's hard to avoid making it almost every week; thankfully that's when the menu plan keeps me on track to be somewhat less impulsive … somewhat ;)
Basmati With Toasted Cumin Seeds And Cinnamon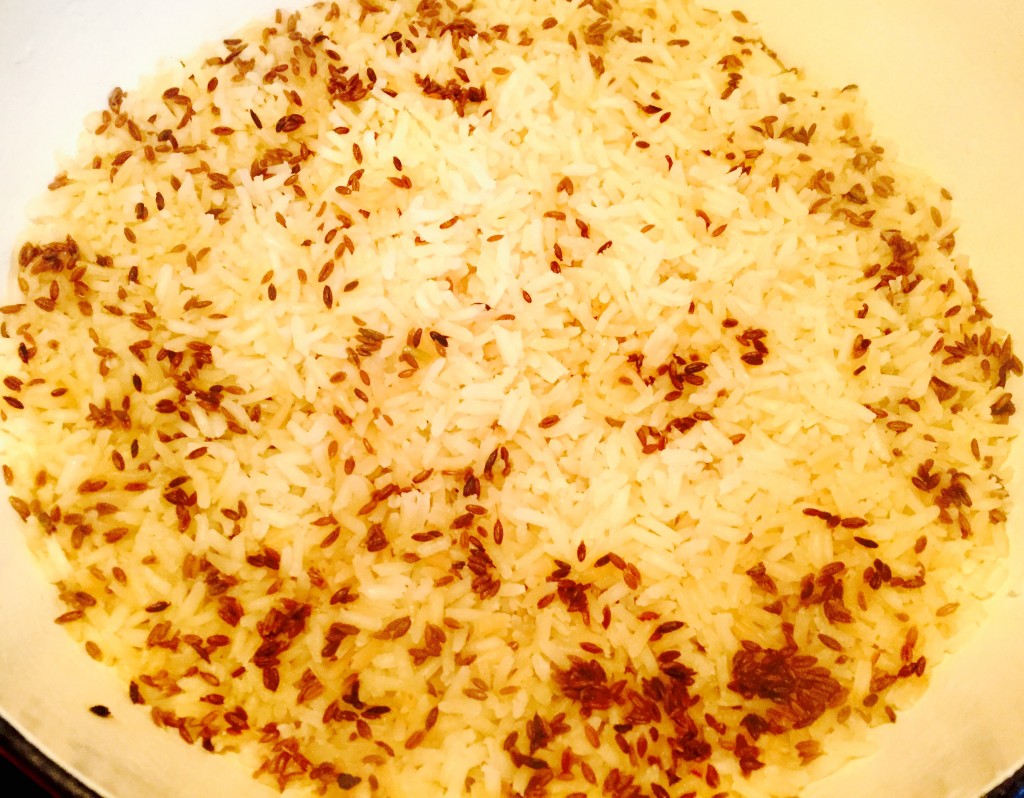 The cravings I get for chana masala are actually two-fold because it also means I get to enjoy my favourite rice of all time. Using my trusty dutch oven, whole cumin seeds are toasted in olive oil until golden and fragrant, then the basmati gets a chance to sautee and get a little colour as well. Add a cinnamon stick and some stock or water, then cover, simmer and voila; the most delicious rice you've ever had guaranteed.
Did Someone Say Parsnips?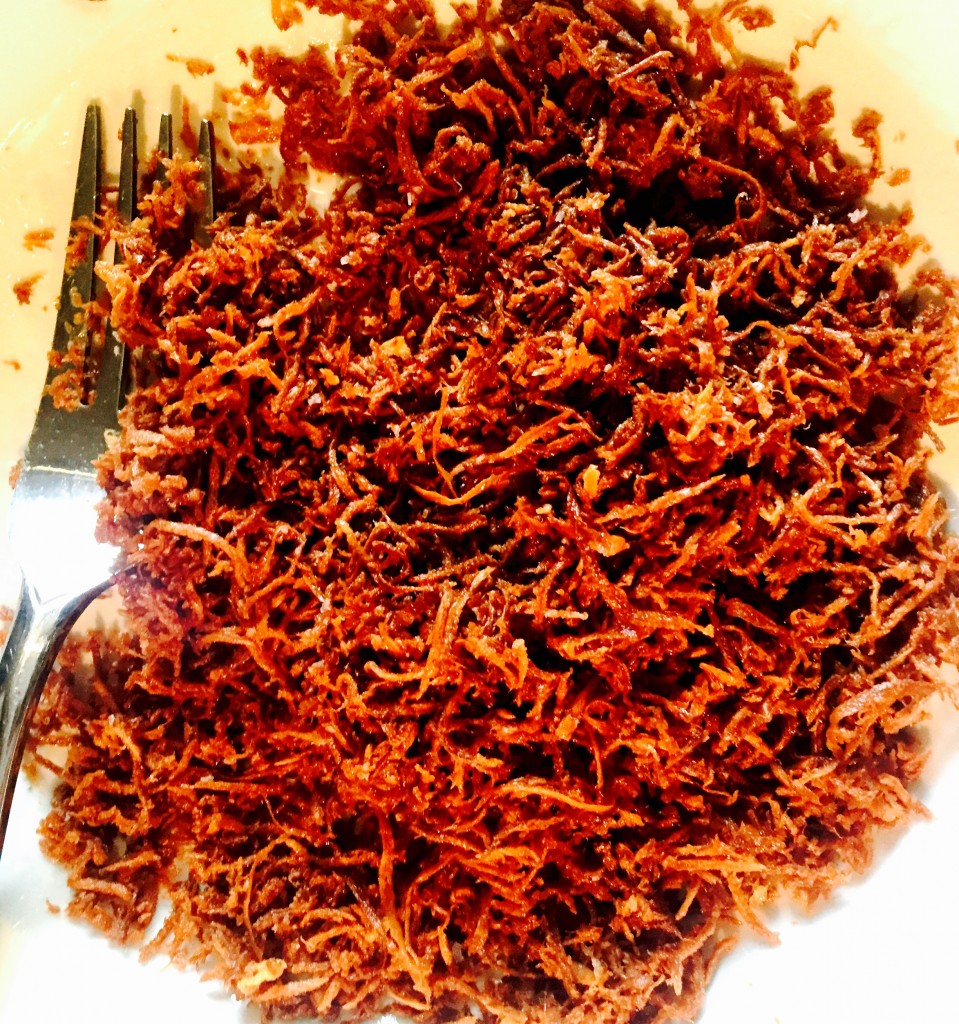 The culinary voice inside me told me that we needed some extra crunch to adorn this hearty meal. Parsnips are such a lovely warm, sweet and versatile root vegetable, it totally made sense to add this on top. Sneak in a chiffonade of baby spinach and mission complete!