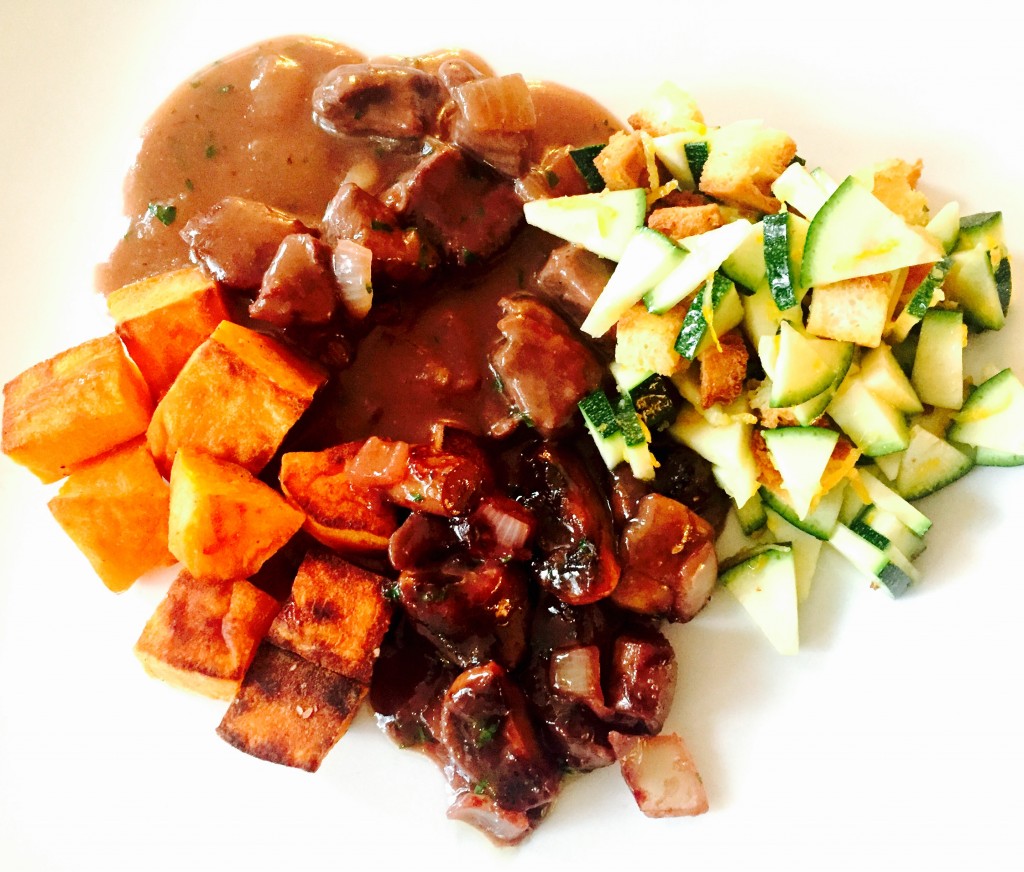 This Tuesday our weekly menu plan called for the following.
Protein: Organic beef
Vegetable: Zucchini
Side: Sweet potatoes
Organic Braised Beef In Red Wine Sauce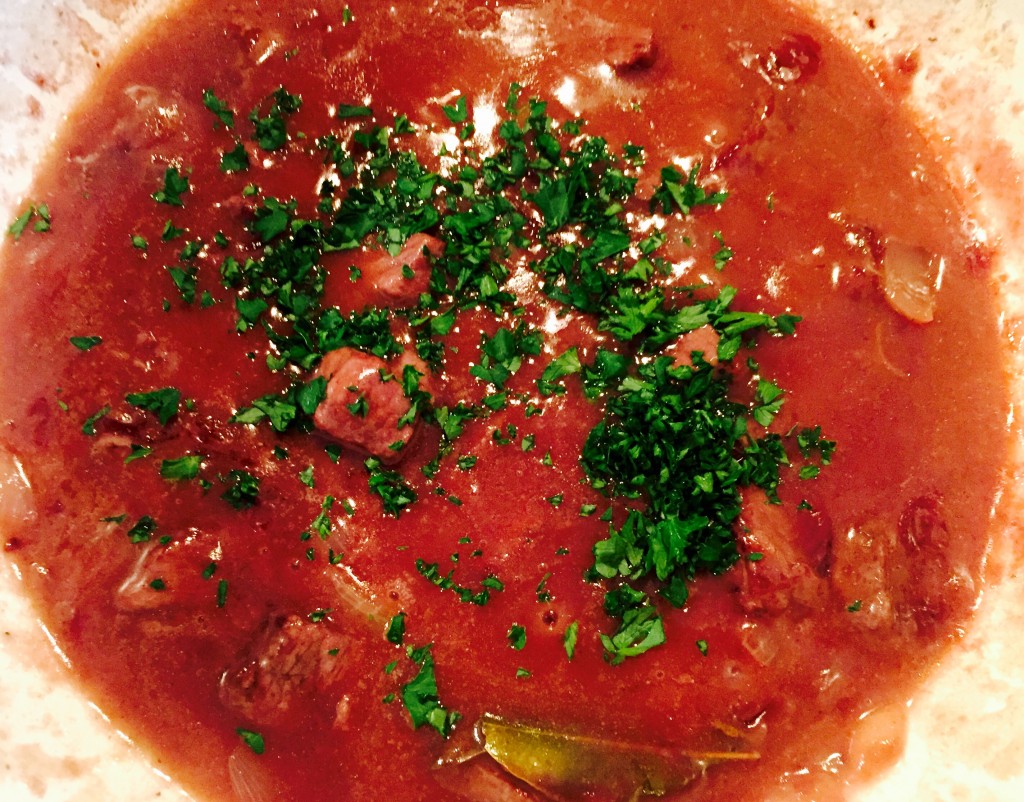 To be fair, when beef is on the menu I almost always try to find a nice piece of un-frozen organic steak that can be stretched to feed everyone at the dinner table. The reality is that fresh organic cuts are rarely available, and when they are the cost can be very hard to justify.
I almost never resolve to buy non-organic unless there is absolutely no option and there are guests coming over, otherwise I'll find the next available substitute based on what's at the market. This week I found some gorgeous organic cubed beef that immediately had me looking forward to braised beef … oh yes, even on a Tuesday!
Braised Mushrooms … Also In Red Wine Sauce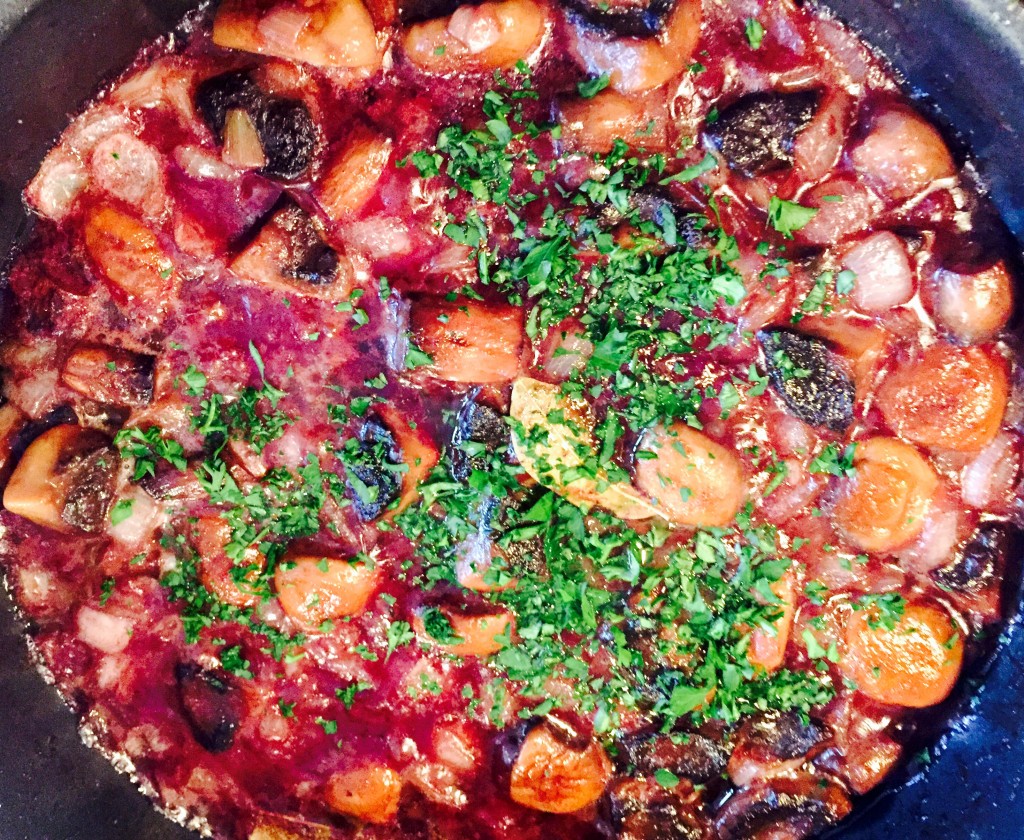 Part of the promise in our weekly menu plan is to always have a vegetarian/pescatarian option to accompany our meal … and not just some frozen veggie burger either! Almost anything braised in red wine can taste great, but I am particularly fond of using mushrooms.
So in a separate skillet, I used essentialy the same method as the beef, only the main ingredient was peeled mushrooms cut into large rustic chunks and browned beautifully over high heat before deglazing with wine. No word of a lie, the braised mushrooms are absolutely on par with the beef and I'd be very hard pressed to choose one as my favourite.
Roasted Sweet Potatoes & Zucchini Salad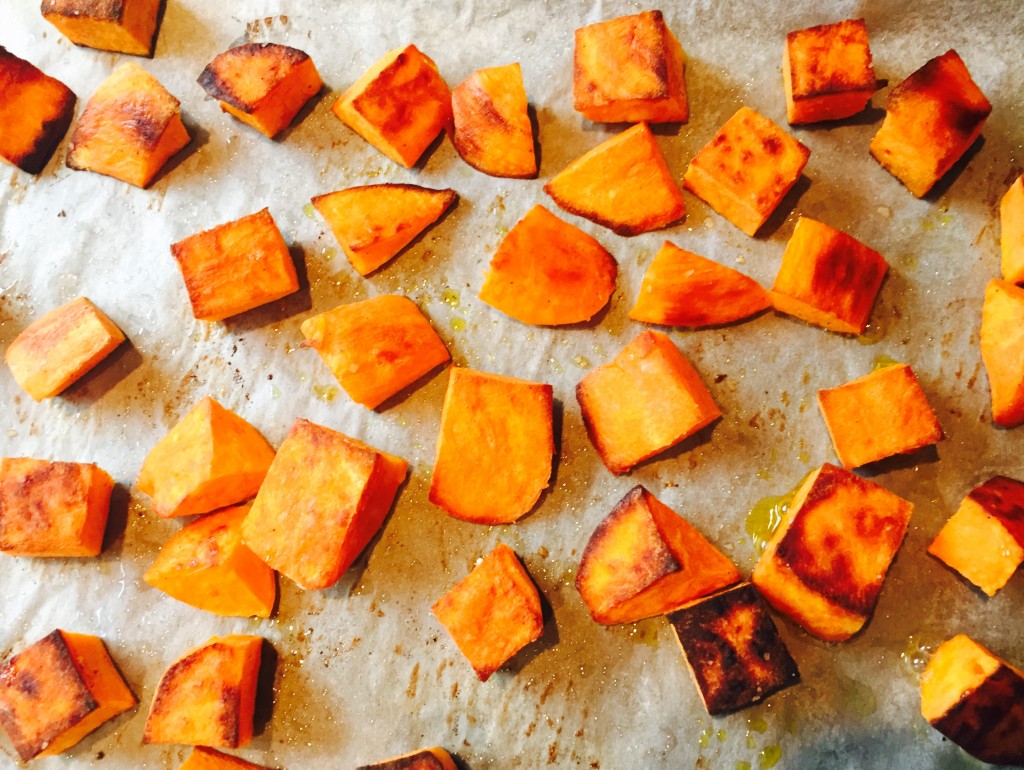 When braised beef is on the menu, there just has to be some kind of roasted potato along side, and sweet potatoes definitely fit the bill this Tuesday.
Last but never least, one of the simplest and most delicious salads I've ever had; zucchini with lemon zest and home-made croutons. Of course the croutons are gluten free and baked in the oven, but that's it … and the result is super fresh and light, you have to try it!