This Monday our weekly menu plan called for the following.
Protein: Scallops
Vegetable: Endives
Side: Sweet Potatoes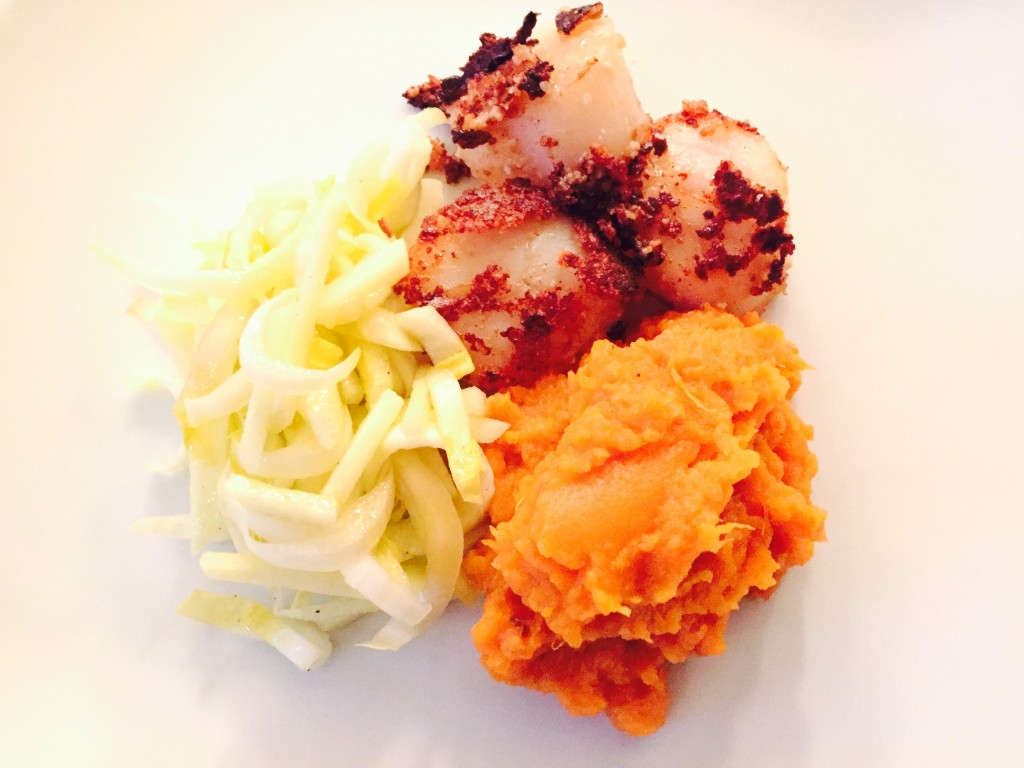 Lemon Butter Breaded Scallops
I had a feeling this would be a winner right from the start, and I also needed to prove to myself that there is more to life than just searing scallops. Don't get me wrong, we all love the simple variety, but at some point it's necessary to get out of that comfort zone and try new stuff.
Where jumbo scallops are concerned, why not try a light coating of butter infused bread crumbs with lemon zest seared in a brown butter skillet … that would be good!
Sun Dried Tomato & Sweet Potato Purée
As if sweet potatoes weren't already delicious enough, combining them with sun dried tomatoes, nutmeg and coconut milk in a silky purée, well it's practically illegal.
Endive & Apple Coleslaw
With breaded scallops on the menu, there's no getting away with a simple salad. This plate required the classy texture of sliced endives paired with some tart julienned apple in a refreshingly creamy vinaigrette. The trio was a great success, and the only down side was zero leftovers … a compliment in itself.