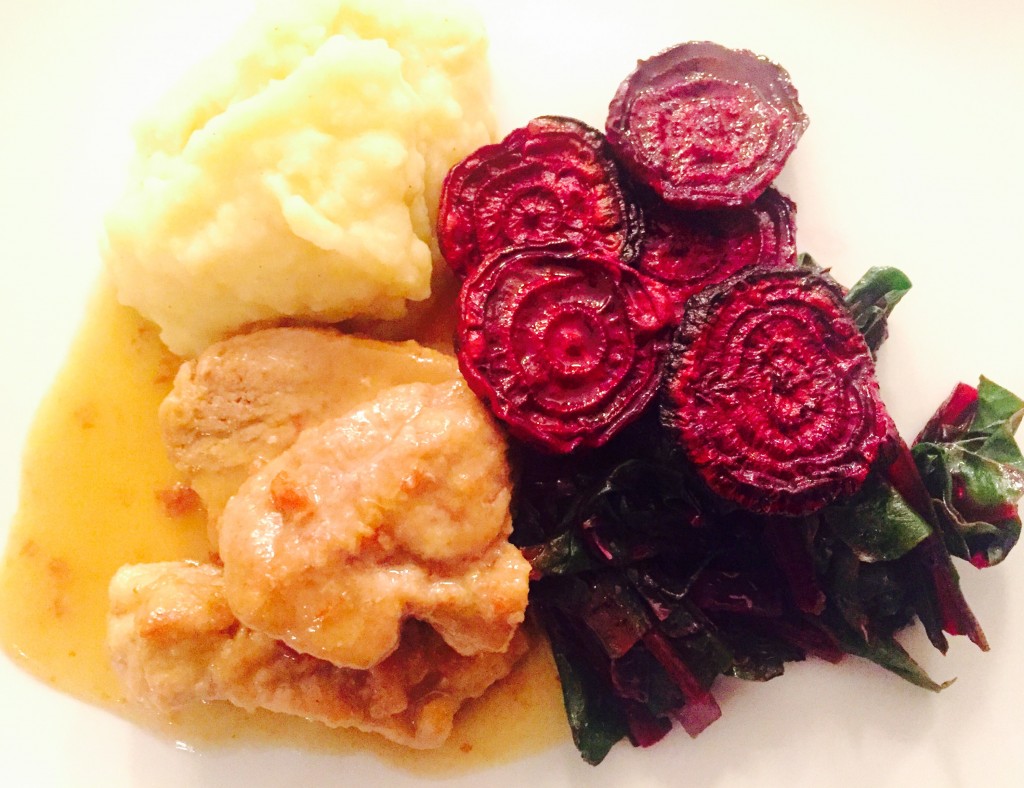 This Tuesday our weekly menu plan called for the following:
Protein: Pork Tenderloin
Vegetable: Beets
Side: Potatoes
Maple Dijon Pork Tenderloin
Probably one of my favourite main dishes, pan-seared pork tenderloin simmered in a maple syrup and dijon mustard sauce; just delicious.
Cooking with organic meat can sometimes be a challenge when the ingredient you want isn't actually available. Just because you want steak doesn't always mean there is an organic rib cut available, or maybe it's just way too expensive. Organic pork tenderloin is almost always accessible though and easily becomes a welcome substitution for pricey or unavailable meats.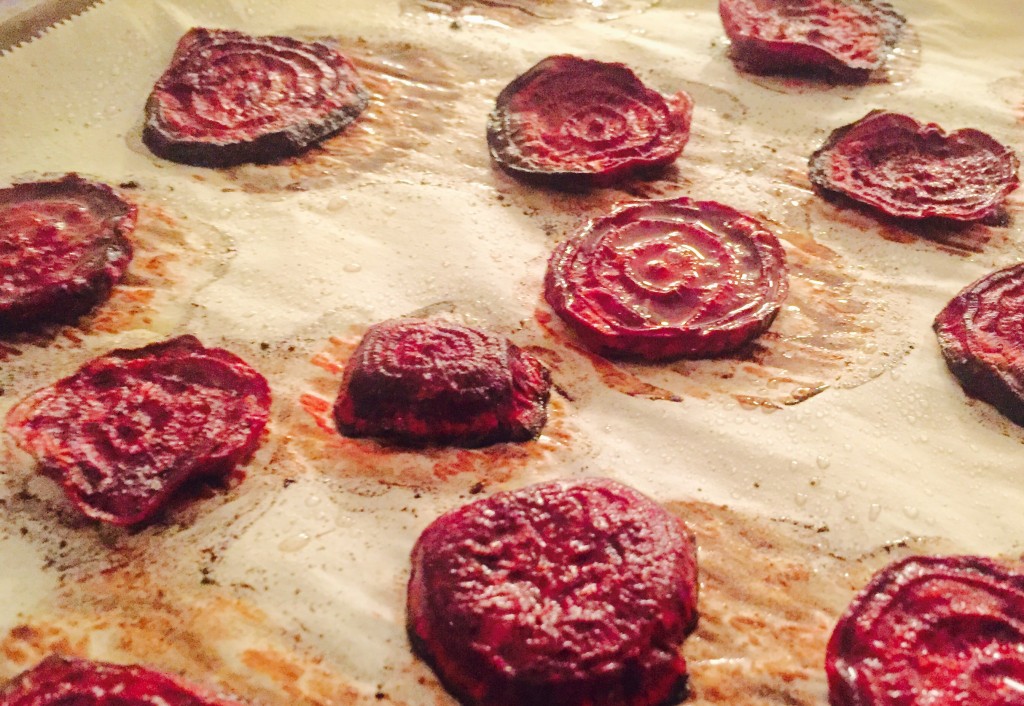 Roasted Beets & Sautéed Beet Greens
It's taken me a few years but I'm definitely starting to grow an affinity for beets. When possible I always try to get yellow beets but the standard issue red ones are great as well save for their stellar stain power.
Beyond a doubt, roasted beets are my favourite, turning into sweet and delicious morsels of healthy goodness after just enough time in a piping hot oven.
The beet greens are new for me however, so this time I played it safe by sautéing them with some red onion and basic seasoning. The end result was delicious, but it makes me sad to think how many times I carelessly discarded those lovely leaves of so many beets in the past … my respect for greens has now been officially renewed.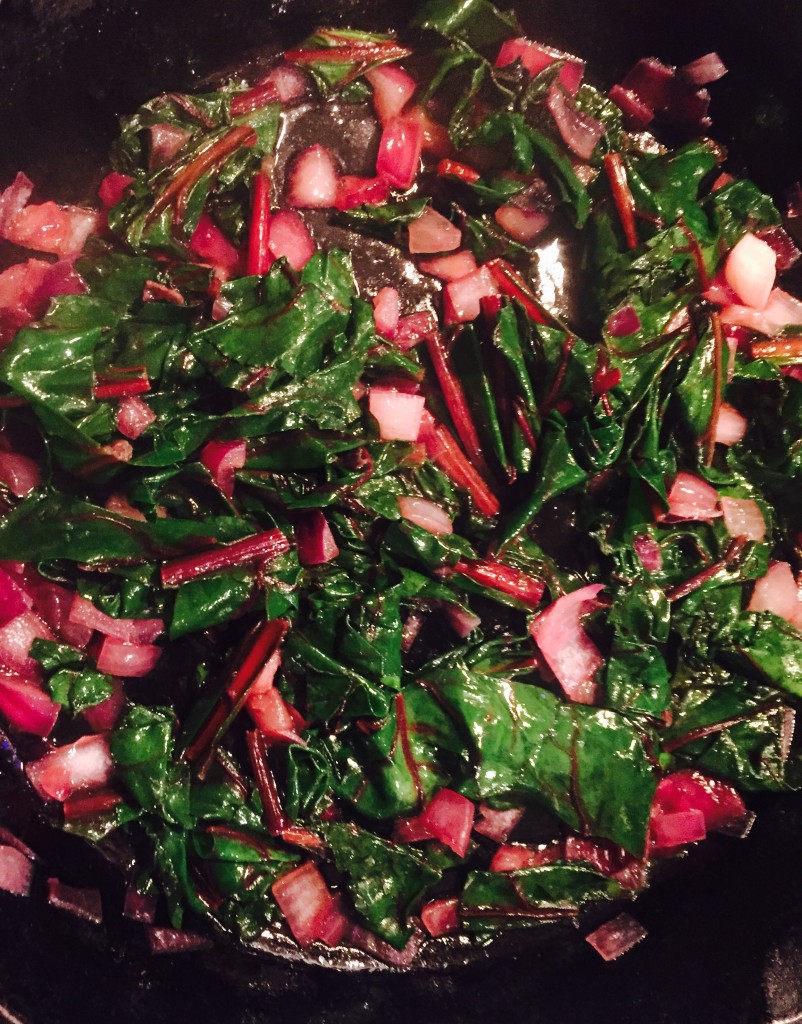 Garlic Mashed Potatoes
Not much explanation required here I would imagine. Some delectably delicious tenderloin with hearty roasted beets and greens; garlic mashed potatoes with creamy dairy free ingredients to compliment them all the way!