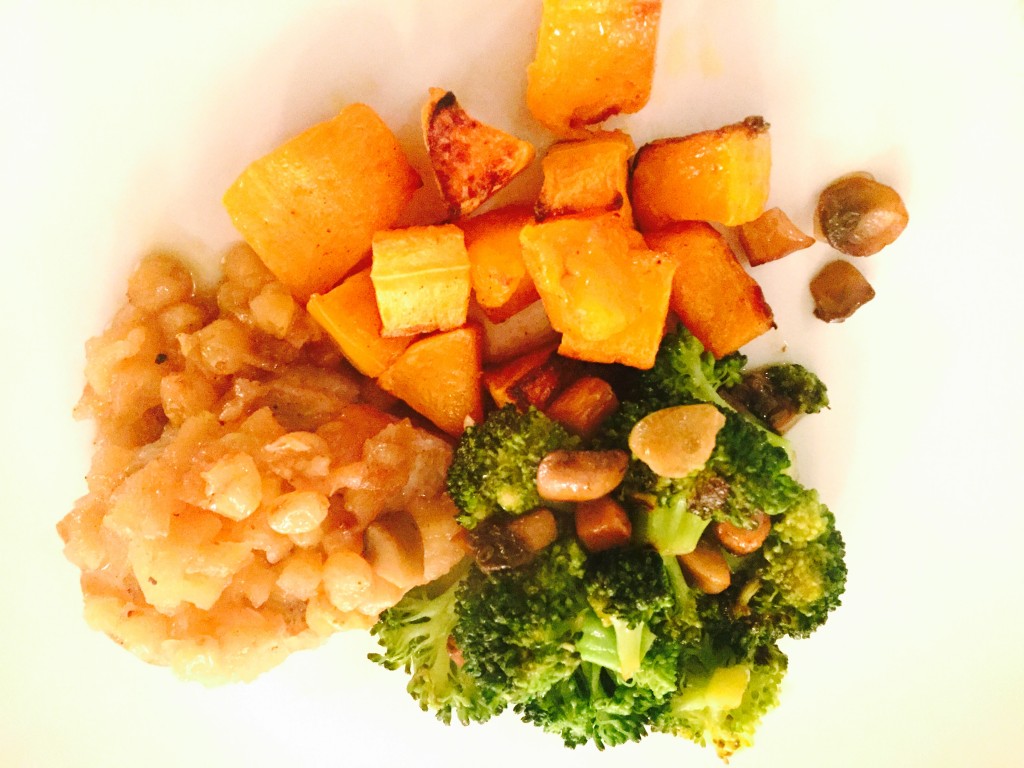 This Tuesday our weekly menu plan called for the following:
Protein: Pork Chops
Vegetable: Brocolli
Side: Butternut Squash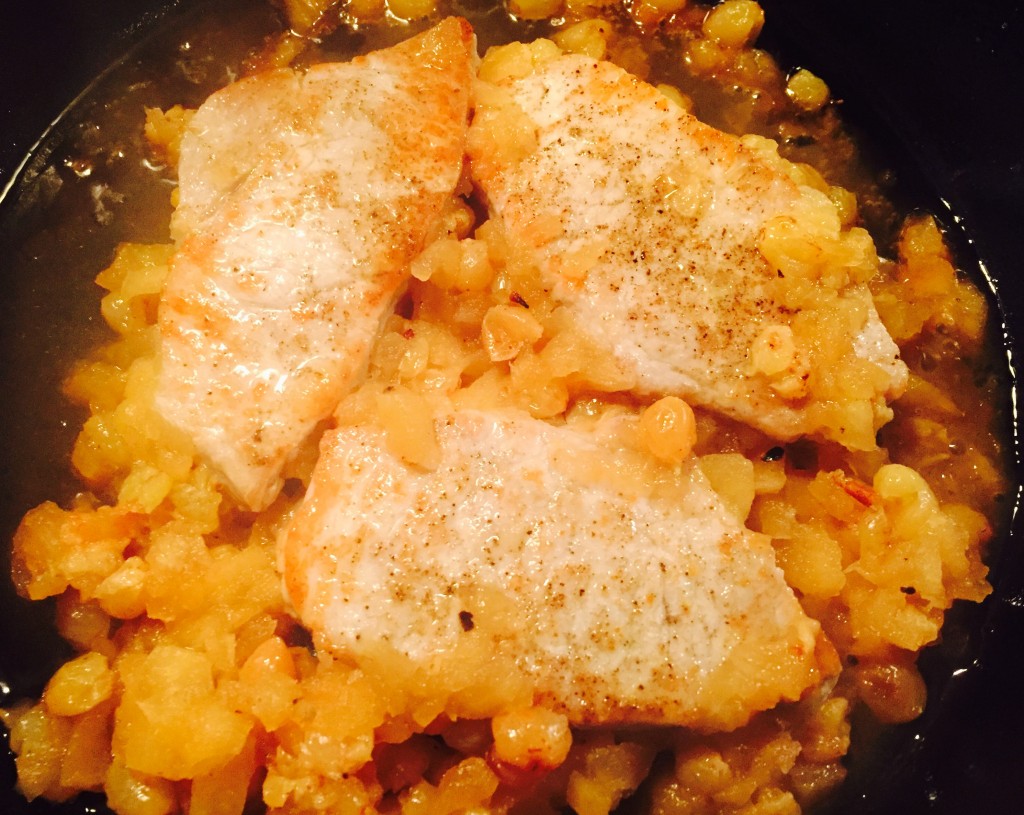 Organic Skillet Pork Chops in Apple & Raisin Sauce
Maybe I'm having delayed holiday menu withdrawl but I felt the need for something comforting and homey. That's when it occured to me to sear some lovely organic chops, deglaze with a generous pour of sweet white wine, then simmer a few golden raidins with chunks of apple in the fragrant sauce. The end result was super tasty and my holiday fix should be fine until March or so.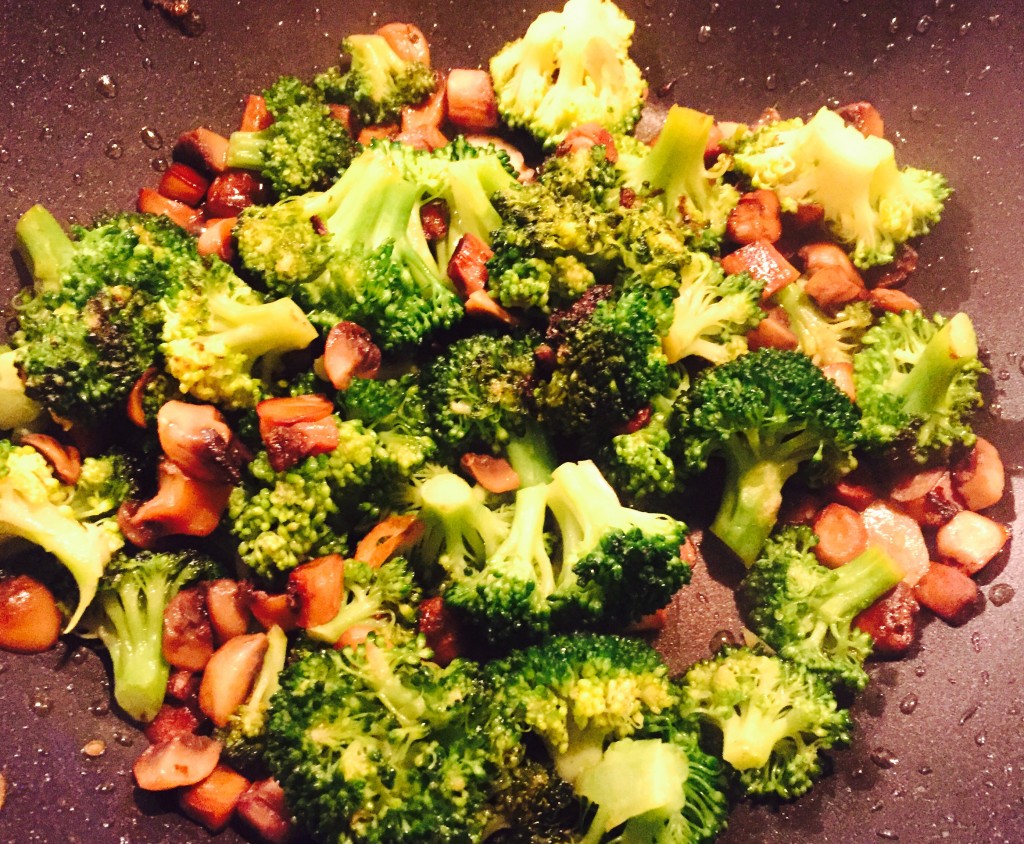 Sautéed Brocolli & Mushrooms
Knowing that roasted butternut squash was on the menu, I couldn't resist the urge to include some nice green brocolli florets for colour with a healthy dose of rustic cut mushrooms for added texture.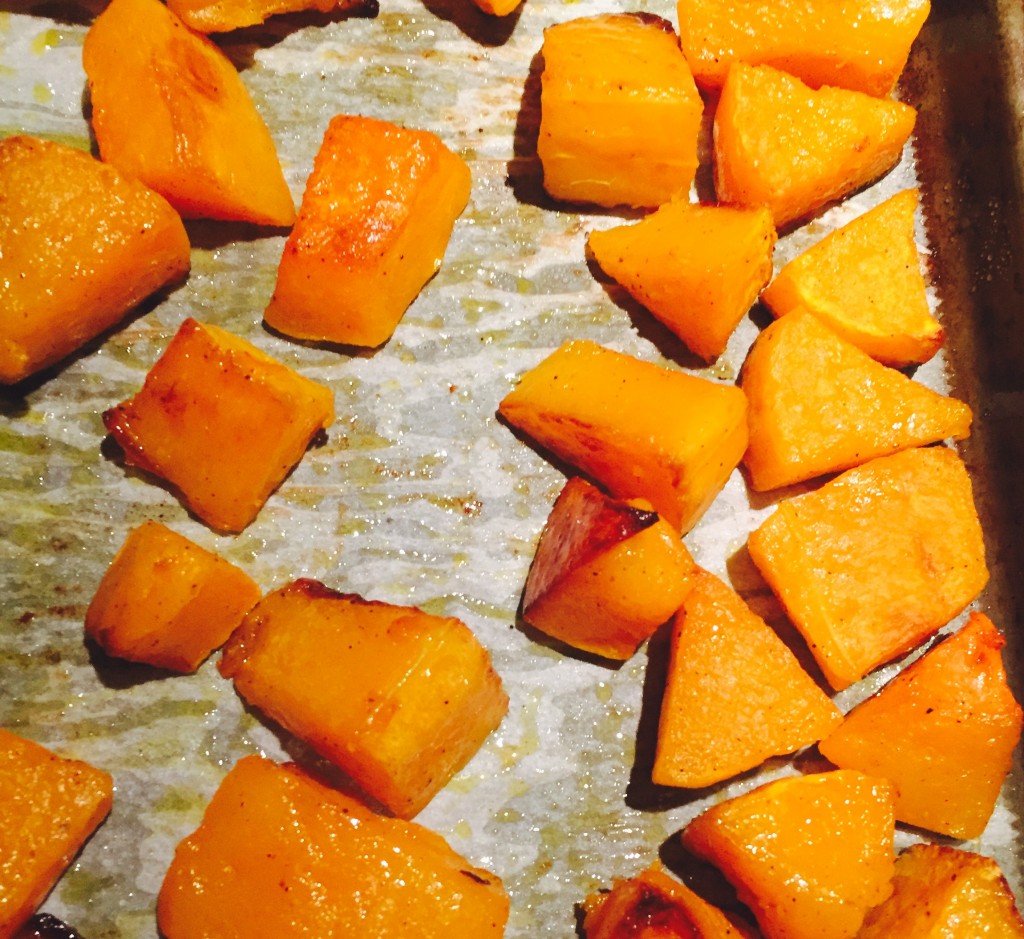 Roasted Butternut Squash
The vegetable star of this show made a simple appearance, tossed with just basic seasonings and olive oil then into a hot oven until golden.
Roasted vegetables are such a simple and rewarding addition to any menu. I can't imagine how we ever got by before roasting became a mainstay in our menu plan.