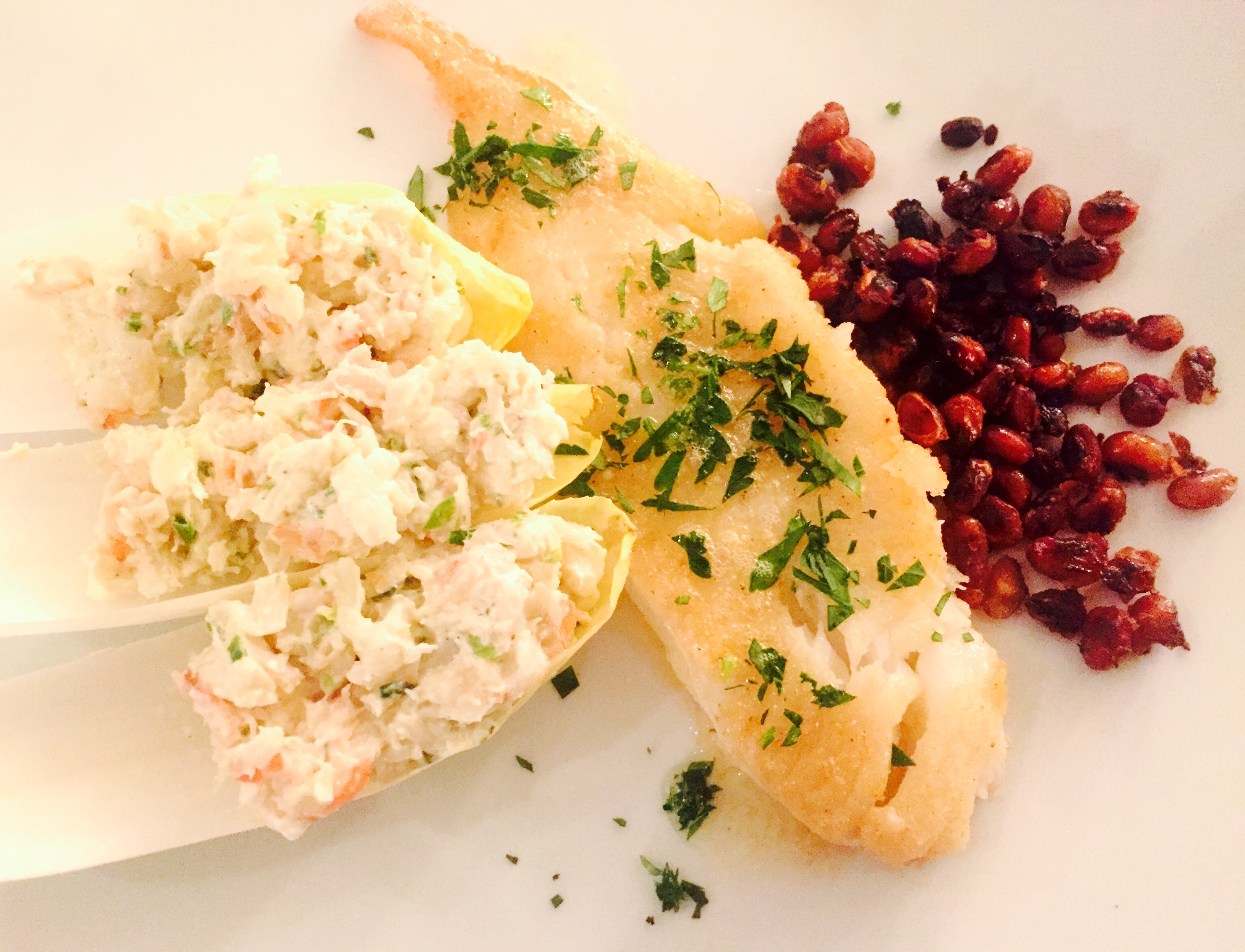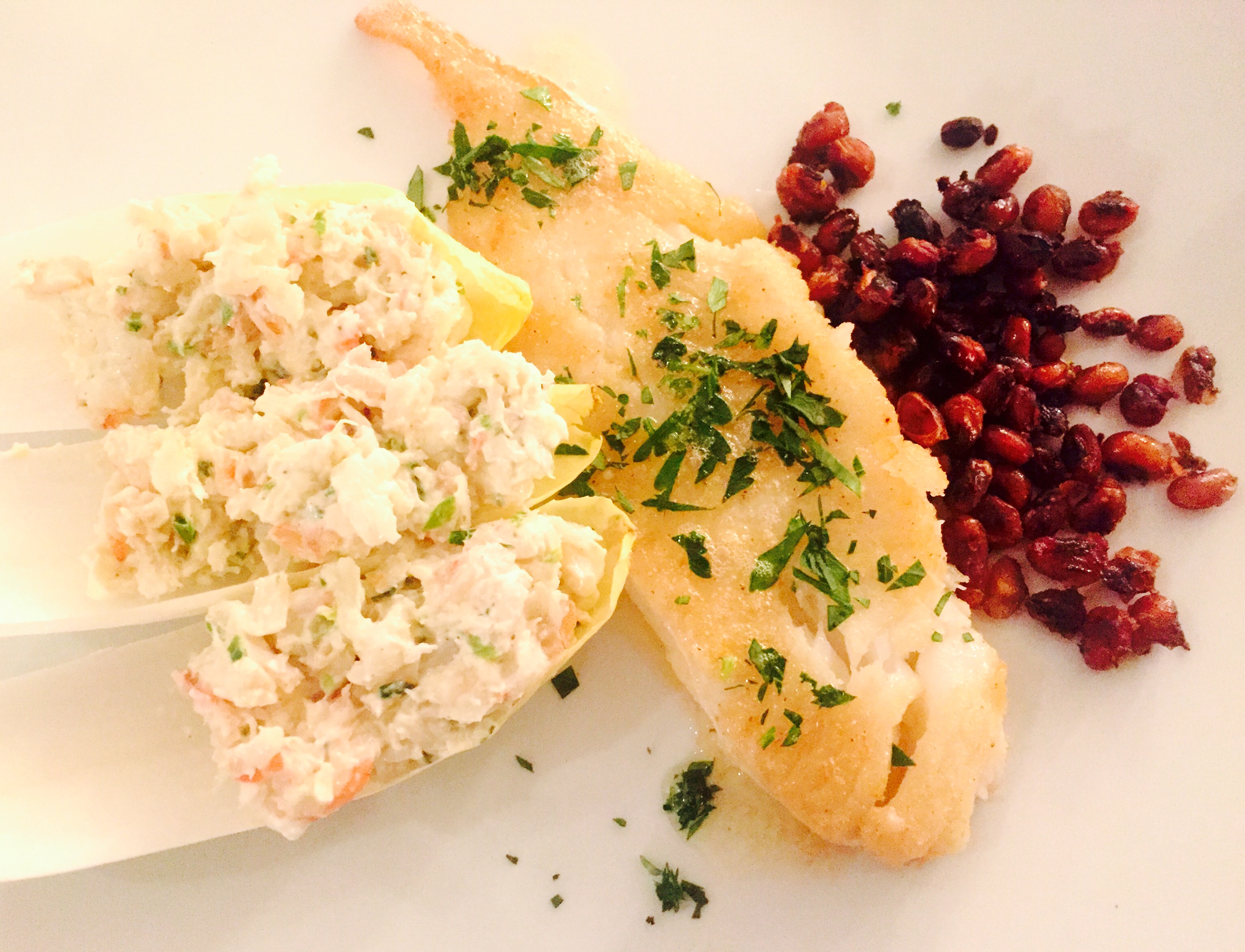 Black Eyed Sole
This Monday our menu plan called for the following:
Protein: Sole or Flounder
Vegetable: Endives
Side: Black Eyed Peas
So we're a bit all over the map with this one, let's just say the motivation here is French, rustic, with a touch of class.
Sole Meunière
I'm still learning about the true details but it seems there is some confusion in North America about whether our sole is actually flounder, I'll be sure to ask my fishmonger next time I'm there.
Whatever the source, our lovely white filets were fresh and delicious, especialy when dredged in flour and sautéed to perfection. Our girls love this dish and we're lucky to have enough with two big fillets between the four of us … leftovers are just not even an option.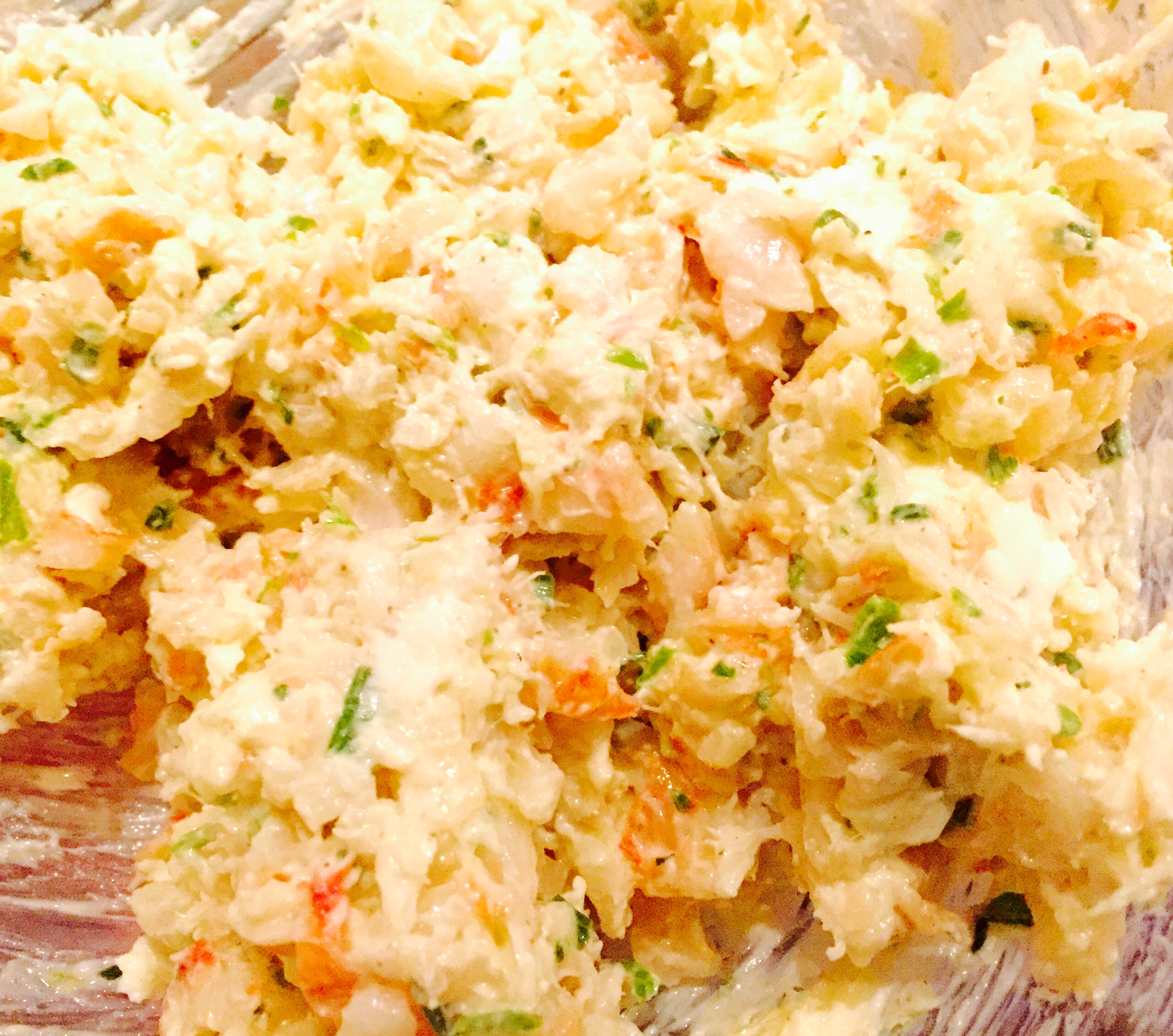 Shrimp Salad in Endive Leaves
Endives are delicious, but I seem to be the only one in our family who thinks so. This makes serving them to our gang a bit of a challenge.
Trying to camouflage the delicious leaves as boats for something more interesting, I called upon Martha's tasty Endive with Shrimp Salad recipe for backup. While it wasn't their favourite accompaniment, it certainly made me smile … and at least they tried something new!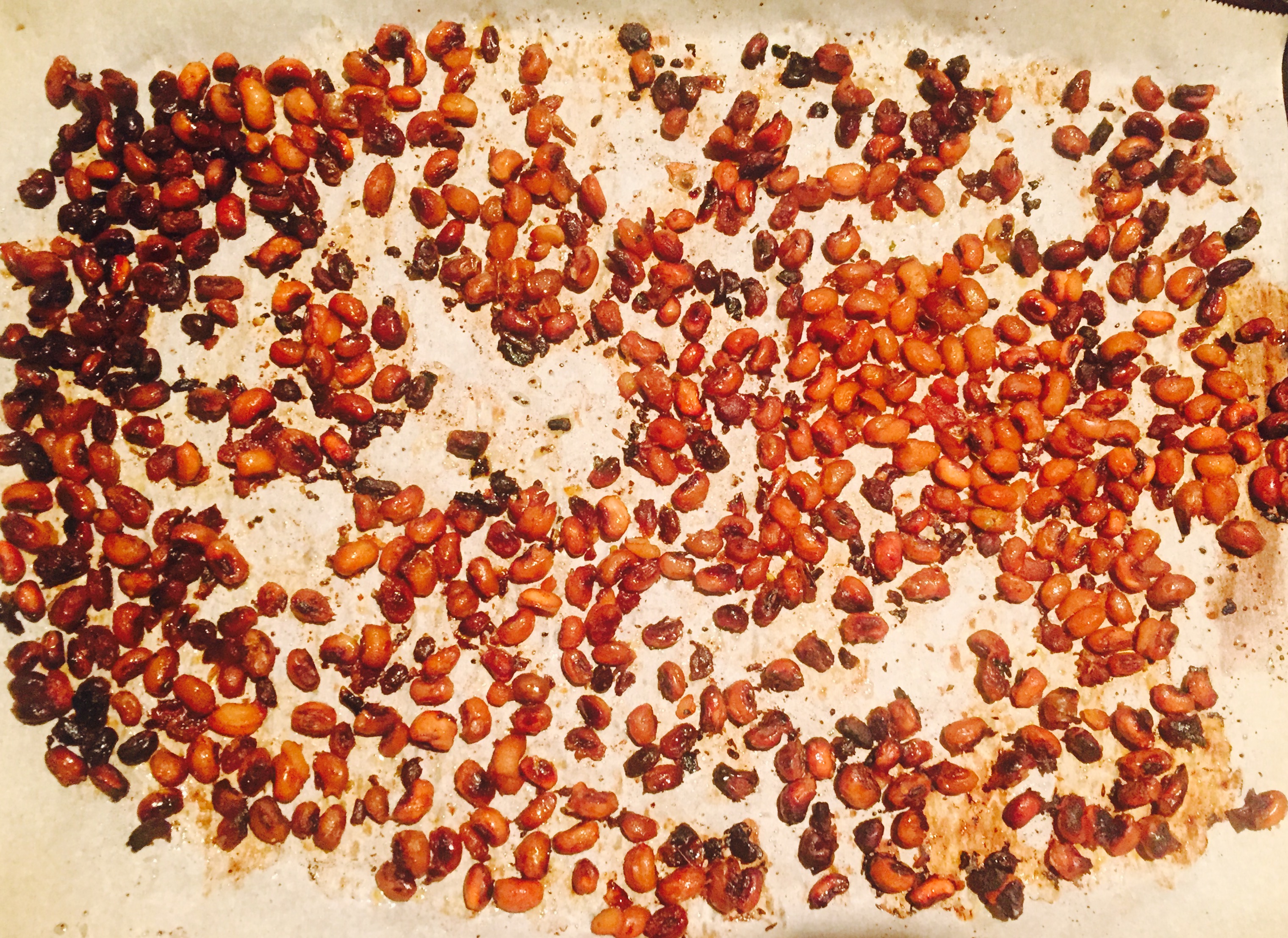 Roasted Black Eyed Peas
When it's time to change up our starchy side dish, I love adding a roasted bean to the lineup. Black eyed peas are rinsed and combined with olive oil, honey, salt, pepper and a few other fun dry seasonings, then roasted until golden. Everybody loves the end result, which unfortunately means nothing left for lunch tomorrow; the price is right though so we'll just make more :)