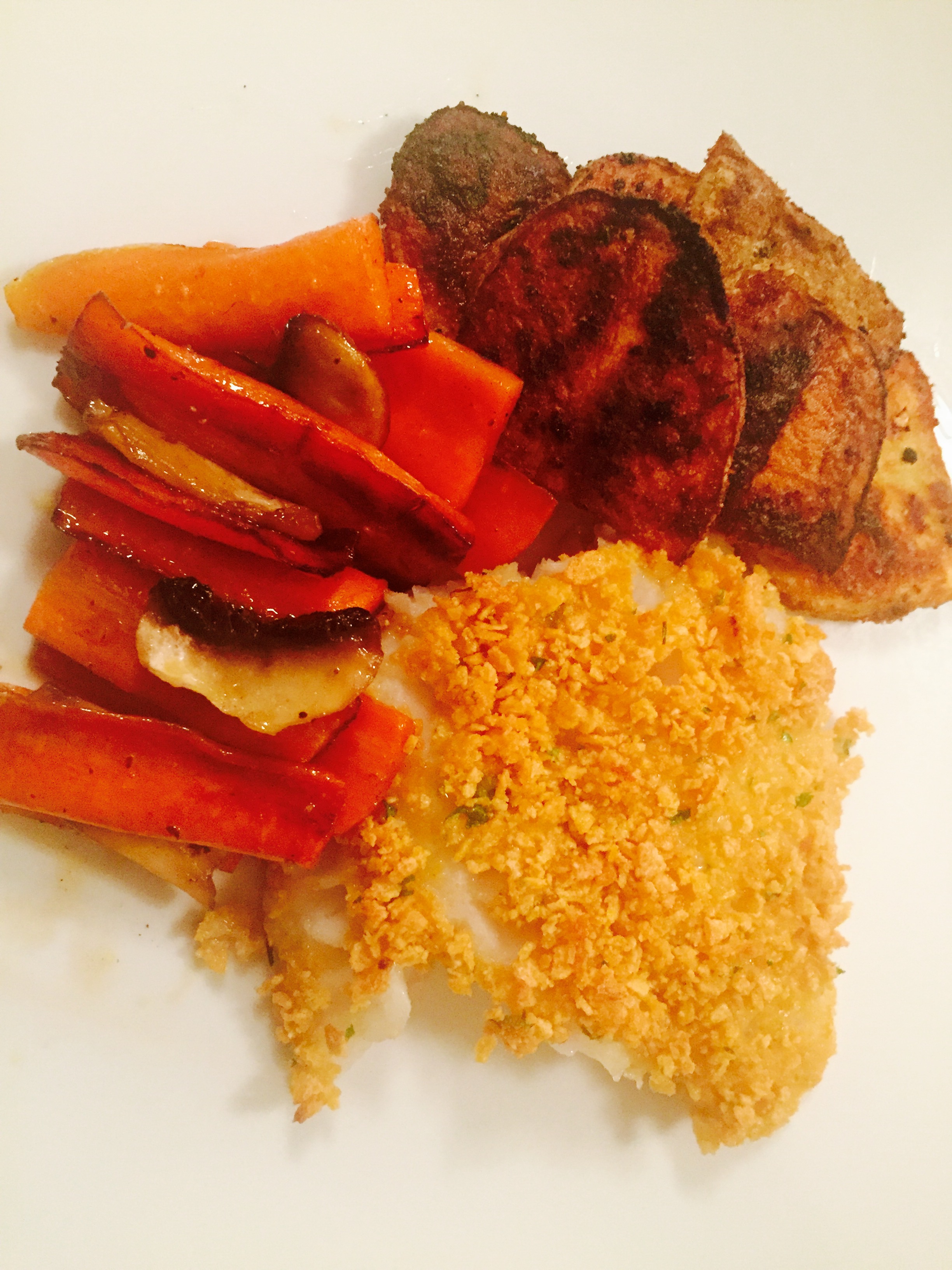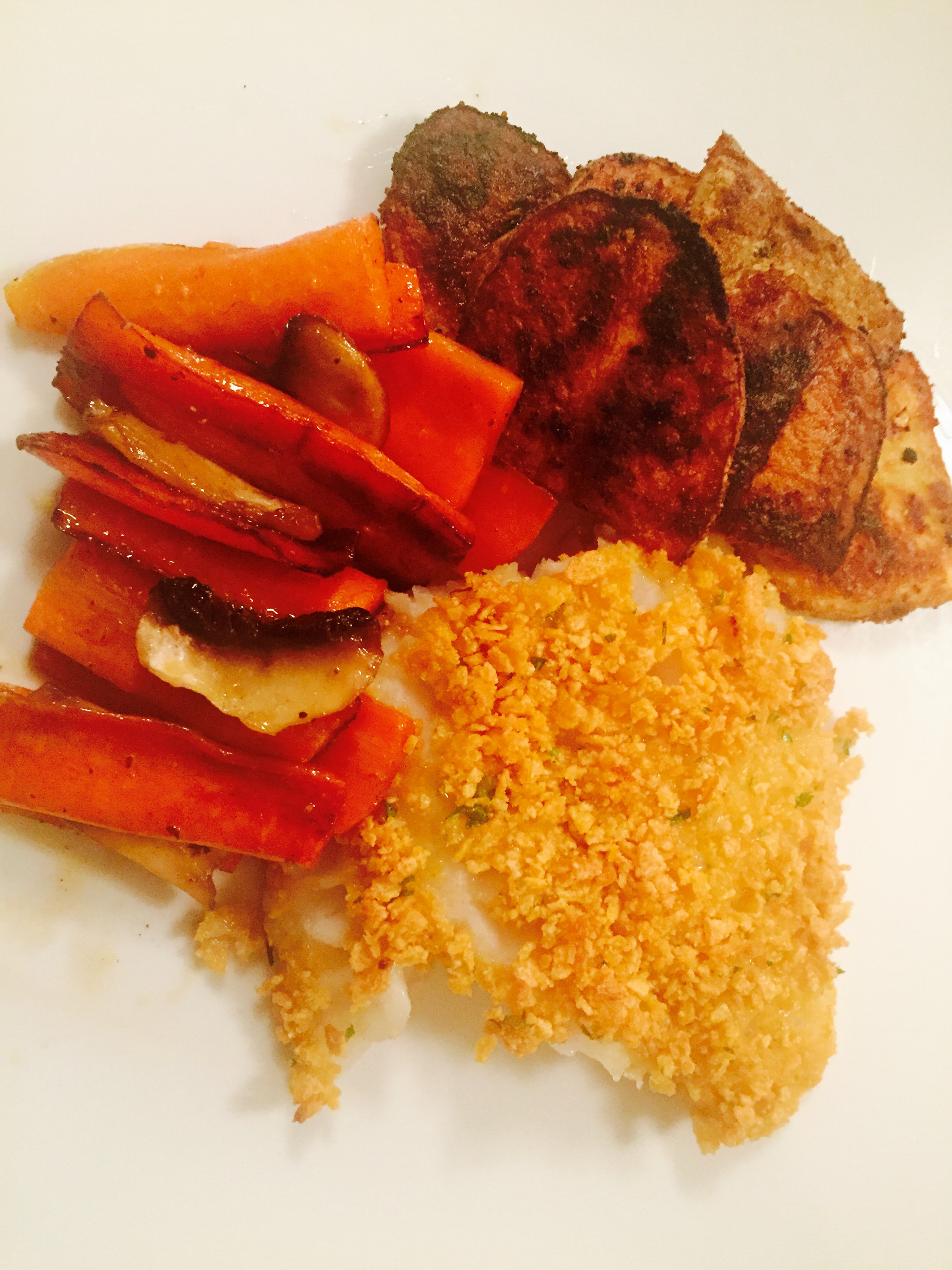 Fish & Potatoes Rule …
This Tuesday our menu plan called for the following:
Protein: Cod
Vegetable: Carrots
Side: Potatoes
Fresh cod is always such a delightful dish to prepare and serve, it's almost like the snack food of the fish world. When combined with yummy potatoes it almost doesn't matter what the vegetable is since you just know it's going to be satisfying.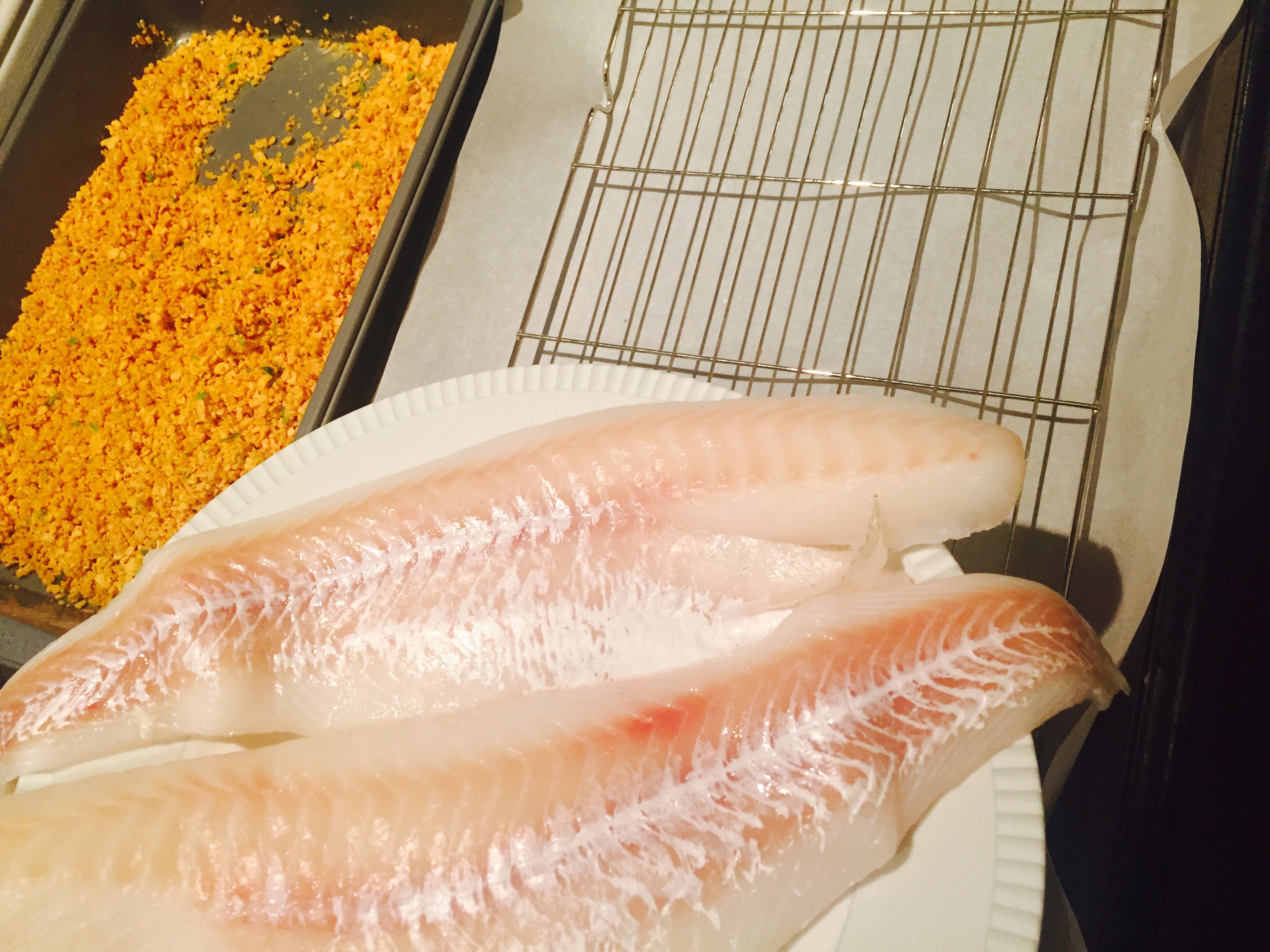 Crispy Baked Cod
My favourite fishmonger Jimmy always has a great selection of fresh cod filets on hand, and this week was no exception.
Craving a bit of crunch, I found Martha's Stewarts's Crispy Baked Lemon Cod Recipe was the just the right match for our Tuesday meal.
Using a wire rack to crisp the fish all around was an excellent touch but I think next time I would prefer to use fresh bread crumbs instead of crushed cereal for the breading. It was certainly quite delicious, but I found myself craving that real bread texture instead of the crunchy cereal.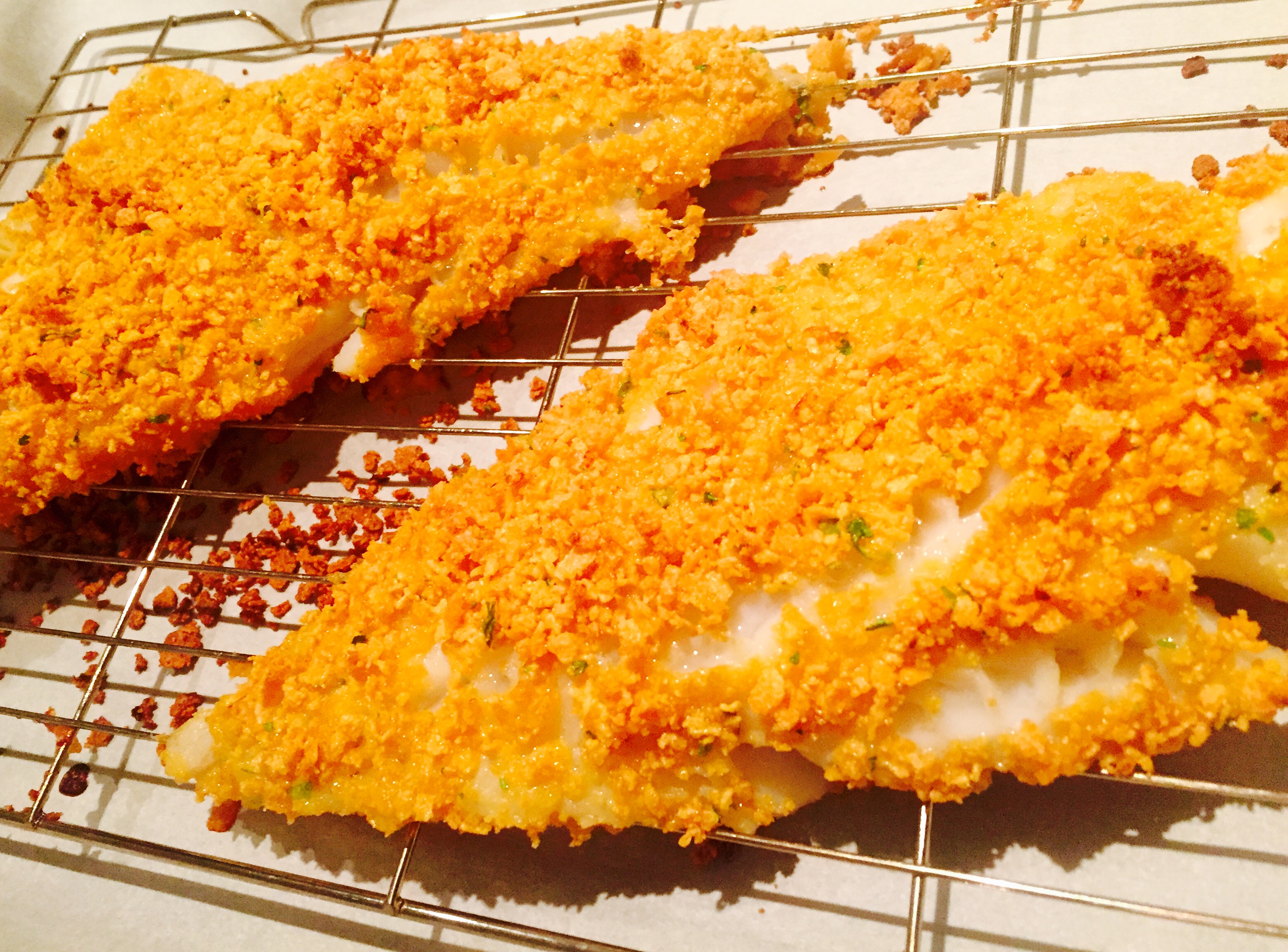 Maple Glazed Carrots
Maybe I was having a flashback to Thanksgiving or something but I really wanted some maple syrup flavour with our vegetables, all prepared with a lovely pan-roasted glaze.
Cast iron is such a favourite of mine for rustic dishes like this one. No real recipe to speak of, just let the pan do its work caramelizing then add a splash of maple syrup, reduce and devour.
Almost forgot: the craving was more complex than I thought as it also became quite necessary to sautée some mushrooms in butter and add them to the carrot concoction as well; tasty!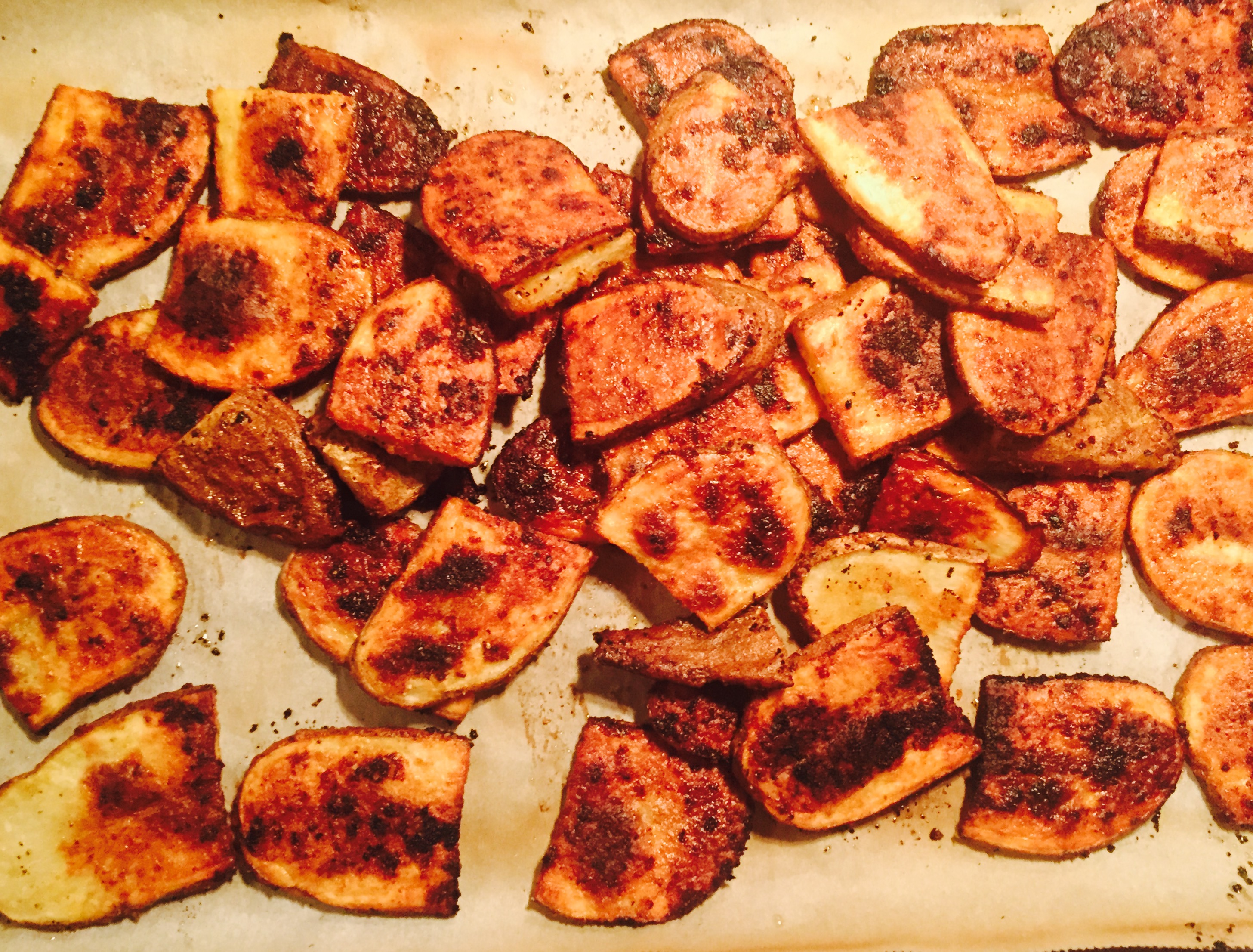 Oven Roasted Thick Potato Slices
Not sure if loving potatoes so much makes me a bit Irish or not but when the craving strikes its unmistakeable. Slicing them nice and thick, they got seasoned and roasted until golden brown; just the right accompaniment for our Tuesday night.