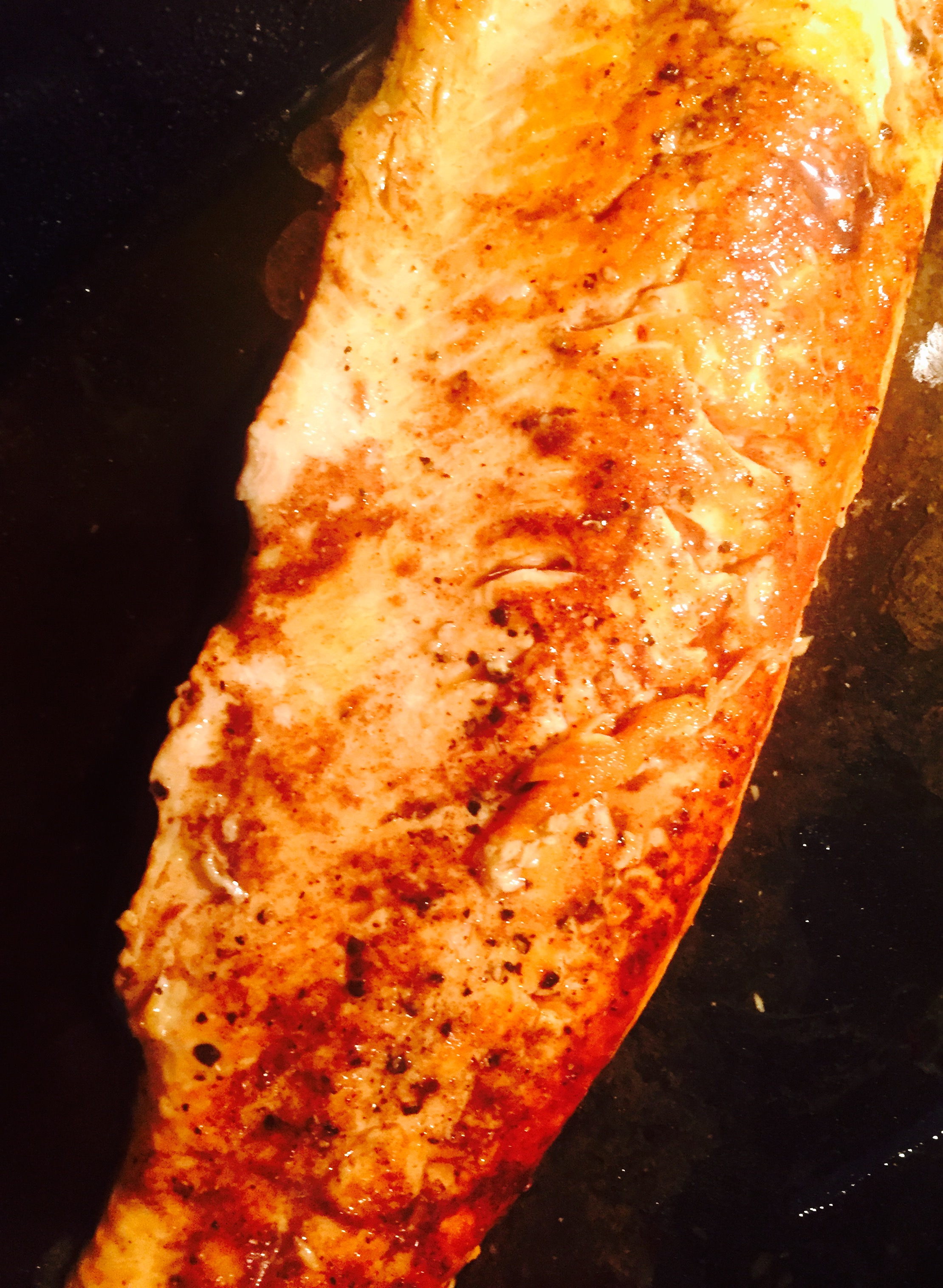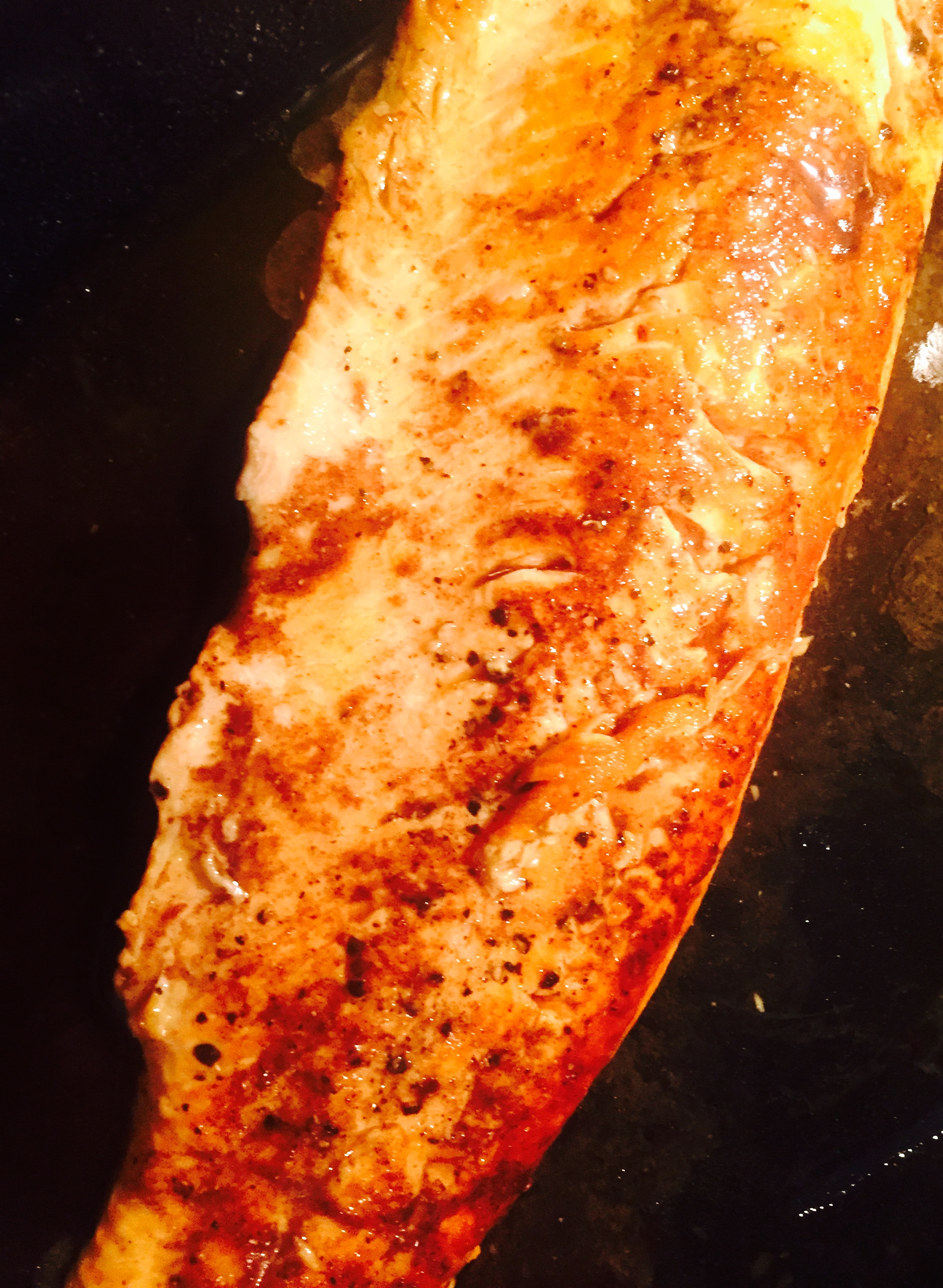 You Can Go Far With Some Char
This Monday our menu plan called for the following.
Protein: Arctic Char
Vegetable: Brussel Sprouts
Side: Basmati Rice
The fresh fillets of char at Jimmy's this week were very reasonably priced so I couldn't resist getting an extra to freeze for later. Brussel sprouts weren't officially on the menu until I walked by the cutest little purple ones you ever saw at out local grocer, game on!
Seared Arctic Char with Sweet Cumin Reduction
All through summer one of my favourite wet rubs for salmon is made with equal parts cajun-spice/cane-sugar/olive-oil with a splash of wine or lemon juice to soften it up. This kind of thick sweet mixture works great on a BBQ but can be problematic on a stove-top; ask anyone who's ever spilt even a small drop of boiling syrup on a ceramic surface!
For my beautifully fresh filets of arctic char I decided to season and sear them in a large skillet with just a bit of oil, then once they were flipped I added a light version of my cajun rub using a bit less sugar, some ground cumin, and a little garam massla. Stirring in a little white wine and spooning the reduced  sauce over our fish while it finished cooking produced splendidly delicious results.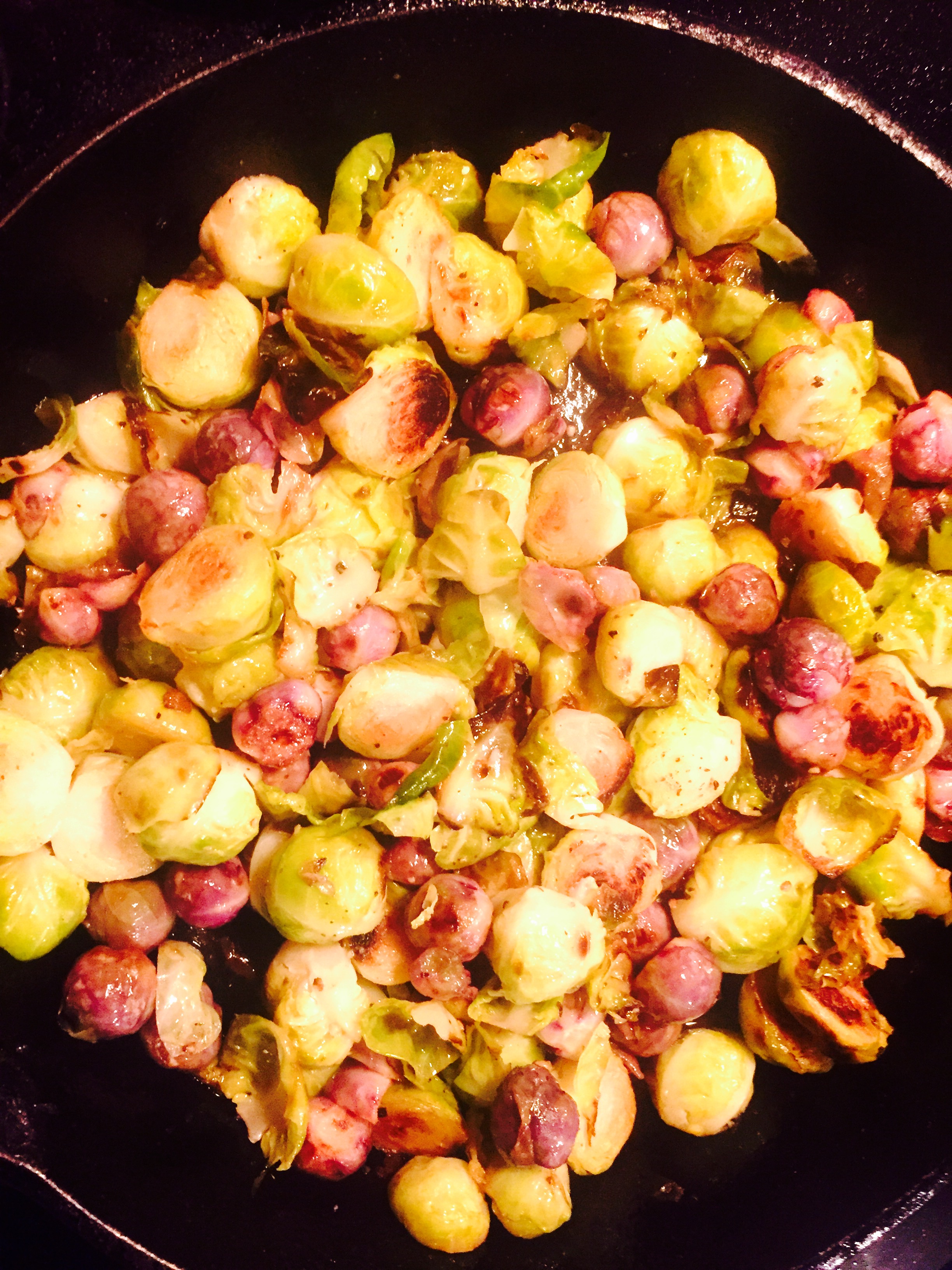 Sautéed Green & Purple Brussel Sprouts
Like I mentioned above, brussel sprouts weren't originally on the menu but those little purple ones we found at the grocer had to be part of our meal at all cost. I know they all taste the same but we eat with our eyes as well, right?
Sautéed in a cast iron skillet till golden then a big splash of wine to simmer until done. Salt, pepper, lemon zest, frikkin delicious.
Basmati with Toasted Cumin & Cinnamon
Stranded on a desert island and forced to eat just one starchy side for the rest of my days, I'm pretty sure this would be the dish. Cumin seeds toasted in a hot dutch oven with some oil, add the dry basmati and toast them until just starting to brown, add onions and garlic that have been sautéed until translucent and fragrant, pour in some broth and a stick of cinnamon, cover and simmer till perfect … every day, no problem.