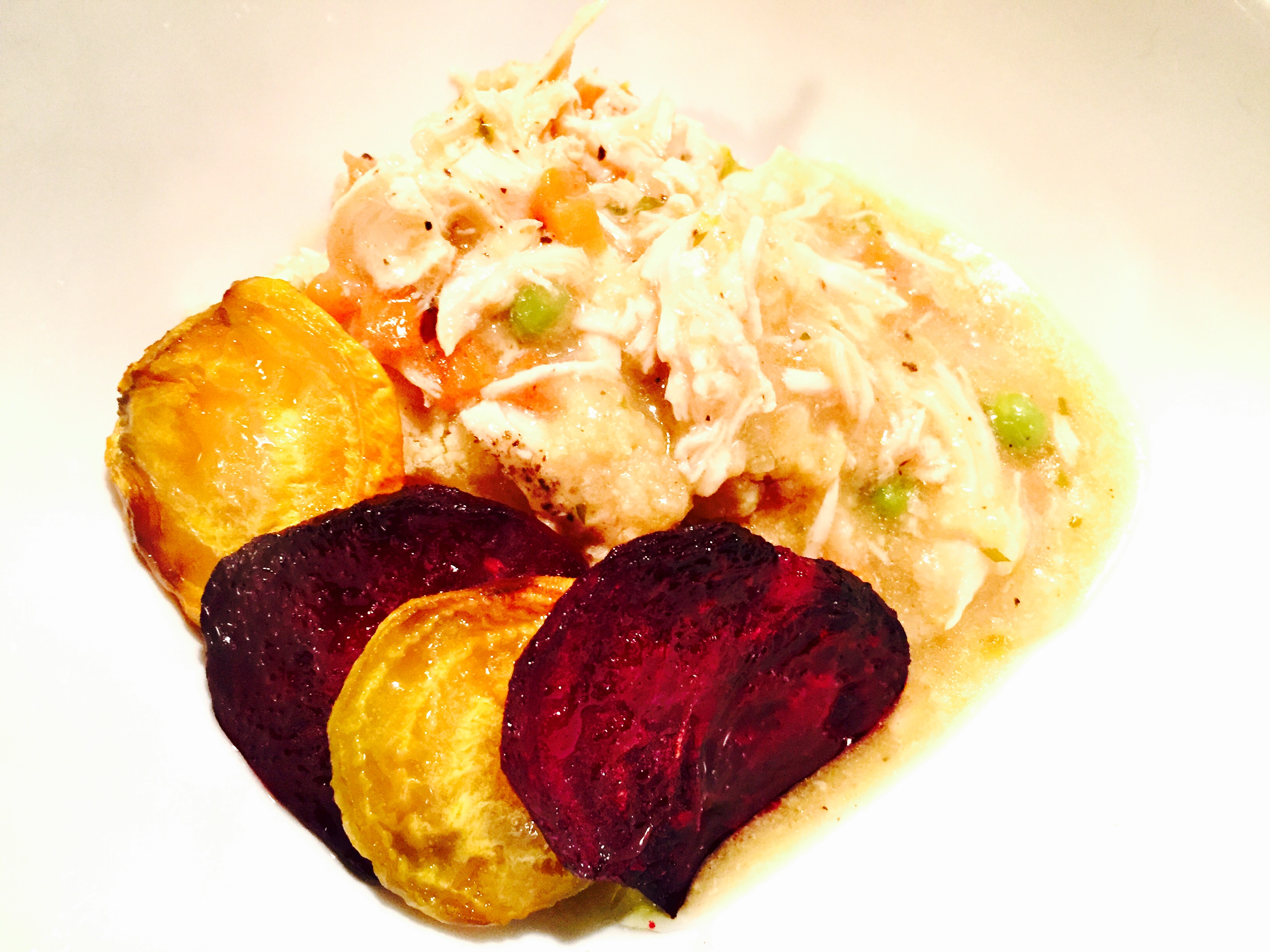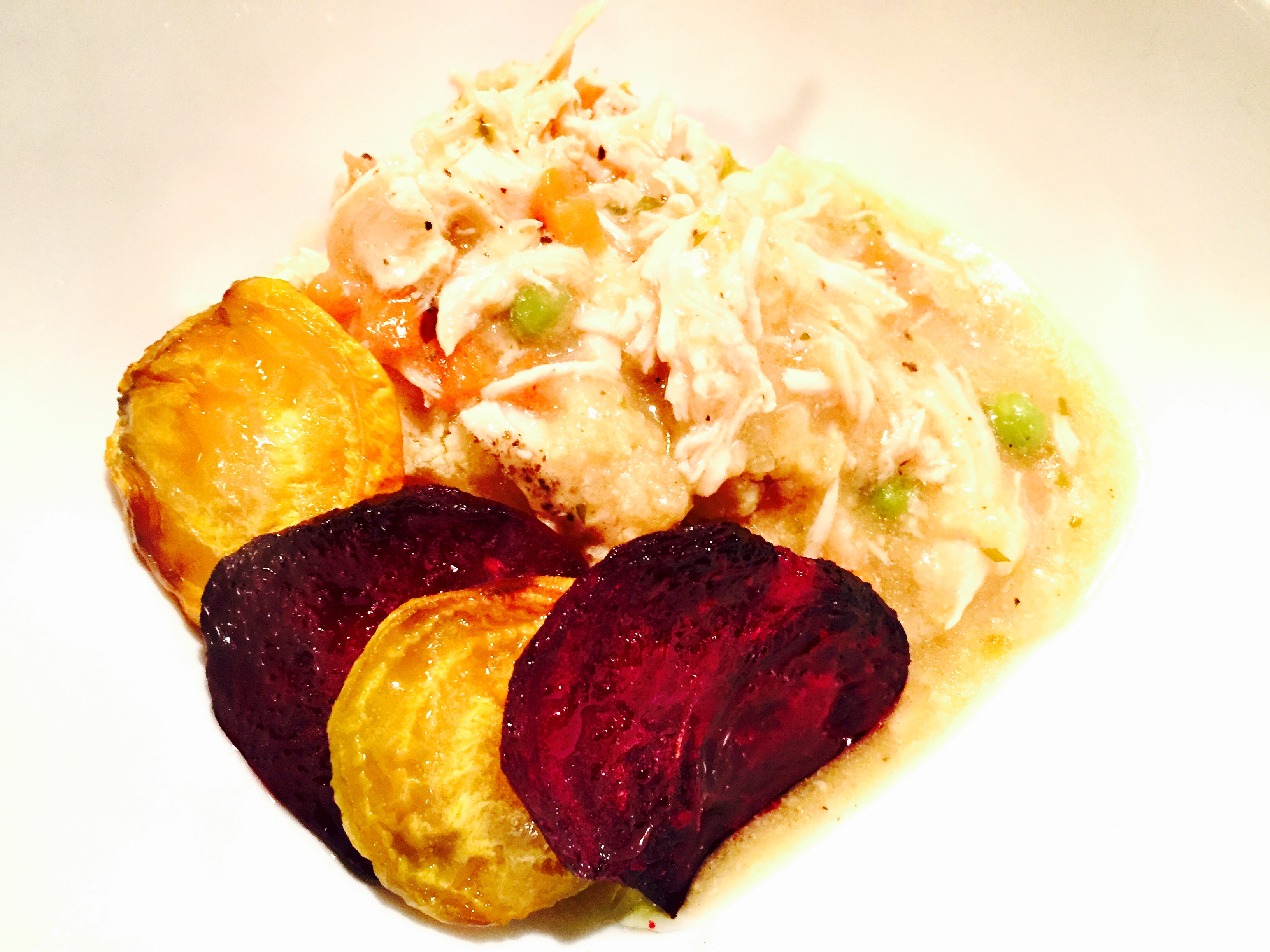 Pot Pie Warms the Soul …
This Sunday our menu plan called for the following..
Protein 1 (for Carnivores): Chicken
Protein 2 (for Pescatarians): Bay Scallops & Tiger Shrimp
Vegetable: Red & Yellow Beets
Side: none (one-dish pot pie trumps having an added side)
This second menu plan sees us enjoying many more of our old-school one-dish favourites including yummy casserole classics like chicken pot pie. Beets are on my mind for some reason lately and they made an appearance this Sunday to brighten things up.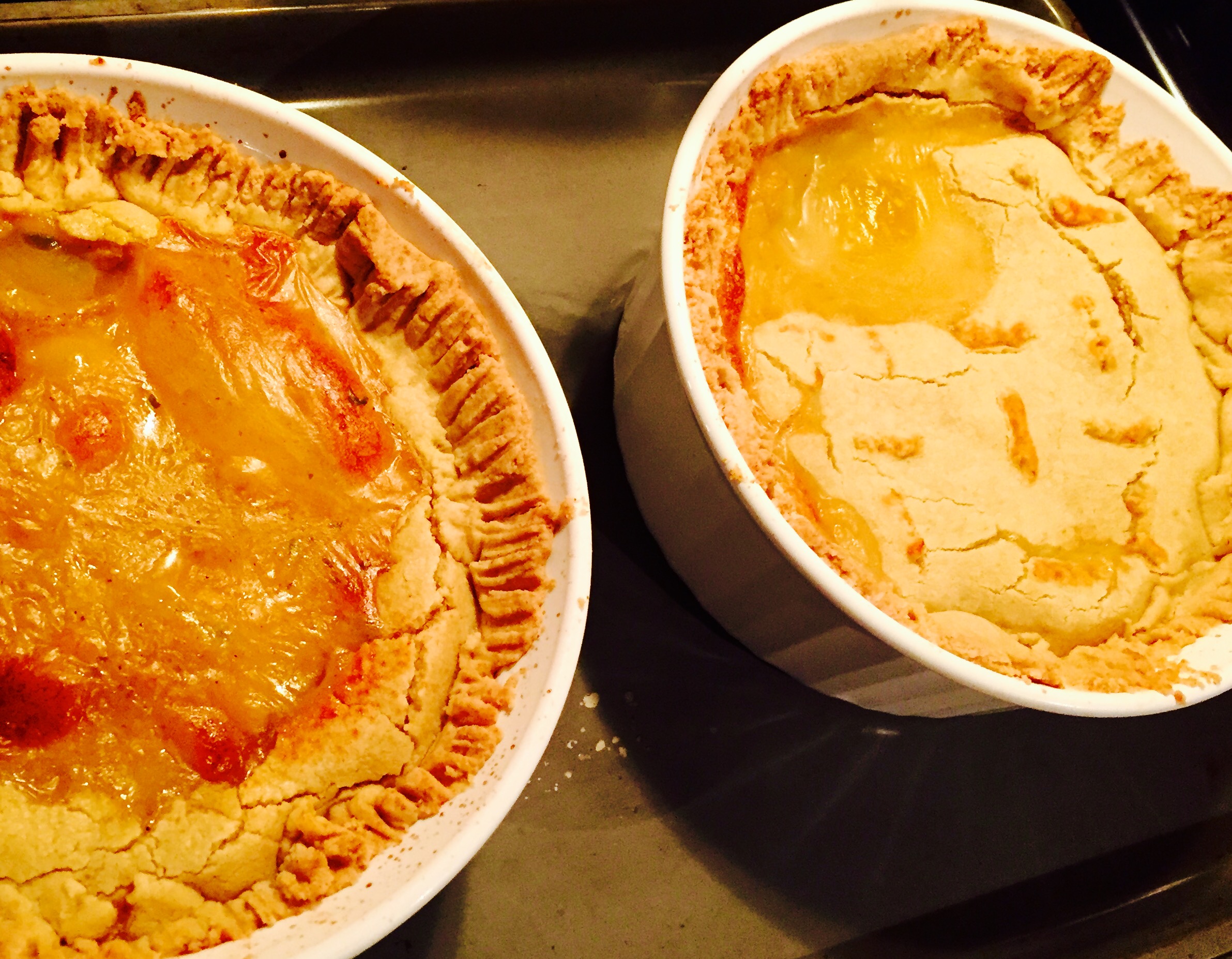 Gluten Free Chicken Pot Pie
Who doesn't love this dish, it's got everything, and like many Sunday classics it smells amazing while it cooks making the whole house feel more homey.
For inspiration I went to my goto source using Martha's Classic Chicken Pot Pie Recipe as inspiration. As with all my meals that call for dough of some sort I made my own variation of Carol Kicinski's Gluten Free Perfect Pie Crust Recipe; I've spent years tweaking the mix and one day I'll let you know the final result ;)
Gluten Free Seafood Pot Pie
Looking for a potentially classic pescatarian version of my chicken pot pie, I stumbled on Ina Garten's very lovely Seafood Potpie Recipe and just had to try it.
To prepare for this I picked up a small bunch of fresh bay scallops and raw tiger shrimp from my local fishmonger the day before. In retrospect however there could have been more seafood and I think some added lobster or crab would have made all the difference.
For the record, Ina's  recipe did in fact call for lobster but I got cheap and decided to try omitting it. Even without it the end result was really quite tasty and there were hardly any leftovers to speak of (good sign).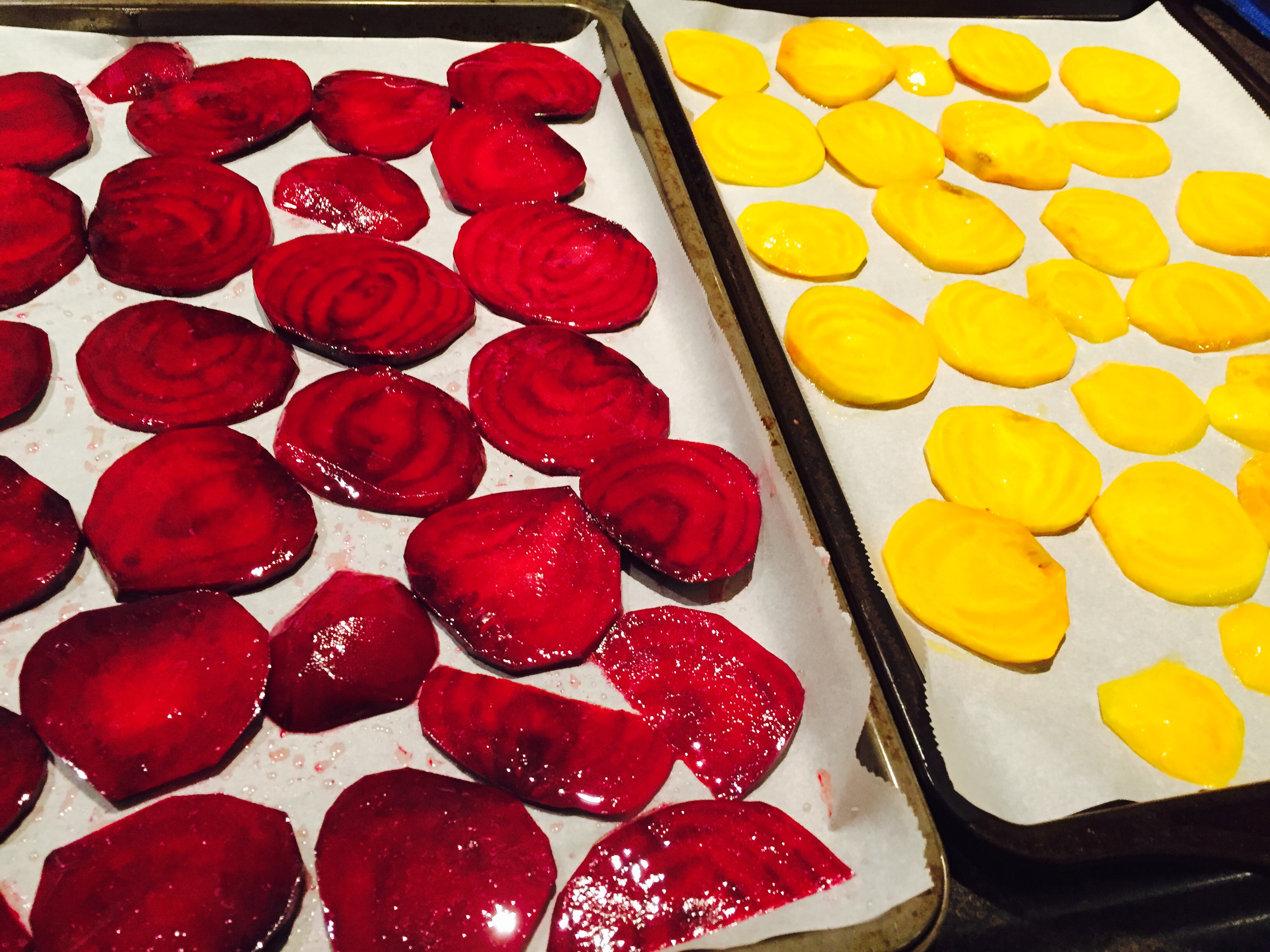 Roasted Red & Yellow Beets
I love a good one-dish meal but my craving for beets was not met over the holidays. To satisfy this I sliced up the beets around 1/4″ thick, seasoned them and roasted in the oven till they were just ready to be devoured. Besides being super delicious, they also look good in the bowl too.