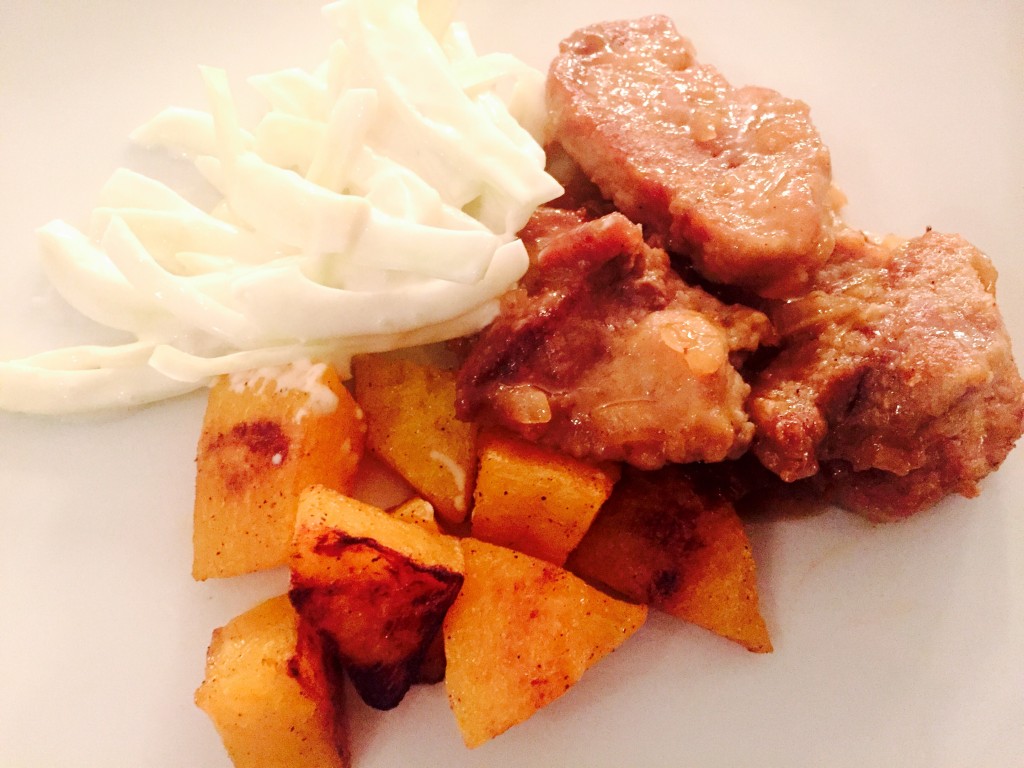 This Tuesday our menu plan called for the following.
Protein: Pork Tenderloin
Vegetable: Fennel
Side: Squash
I love when we have squash, it's such a versatile food, maybe next menu plan should include more of it … ok, enough thinking out loud.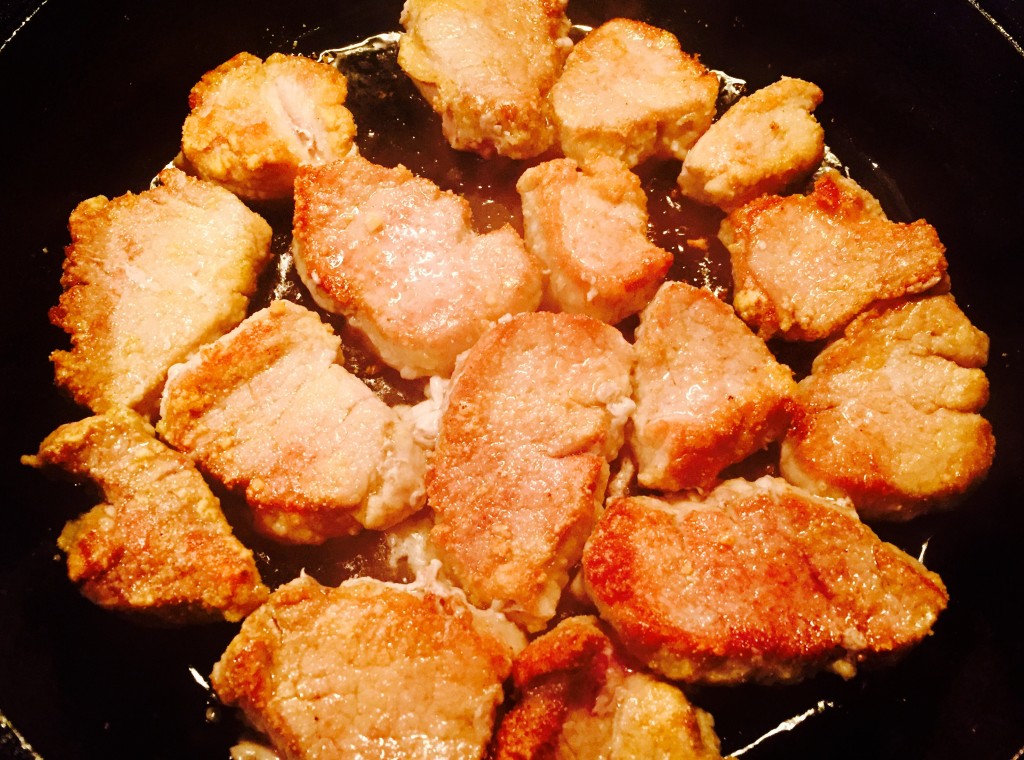 Pork Tenderloin Is A Nearly Fool-Proof Ingredient
Seriously, the only way to mess up tenderloin is to drastically extend the cooking time. Unlike steak or pork chops or many otger proteins, pork tenderloin just kind of goes along for the culinary ride and casually ends up perfect every time, whether it's matched with butternut squash or almost anything else. The maple & mustard classic prepared here is such a favourite of ours that there are rarely ever any leftovers; sometimes its best not to mess with tecipes that are so simple & delicious.
Simple Fennel Salad
Over the past few months fennel has had a growing appeal for me. There's something very mild and classic about it which makes me want to experiment with it more. Until then however this Tuesday's menu saw a simple julienne tossed with a light & creamy vinaigrette.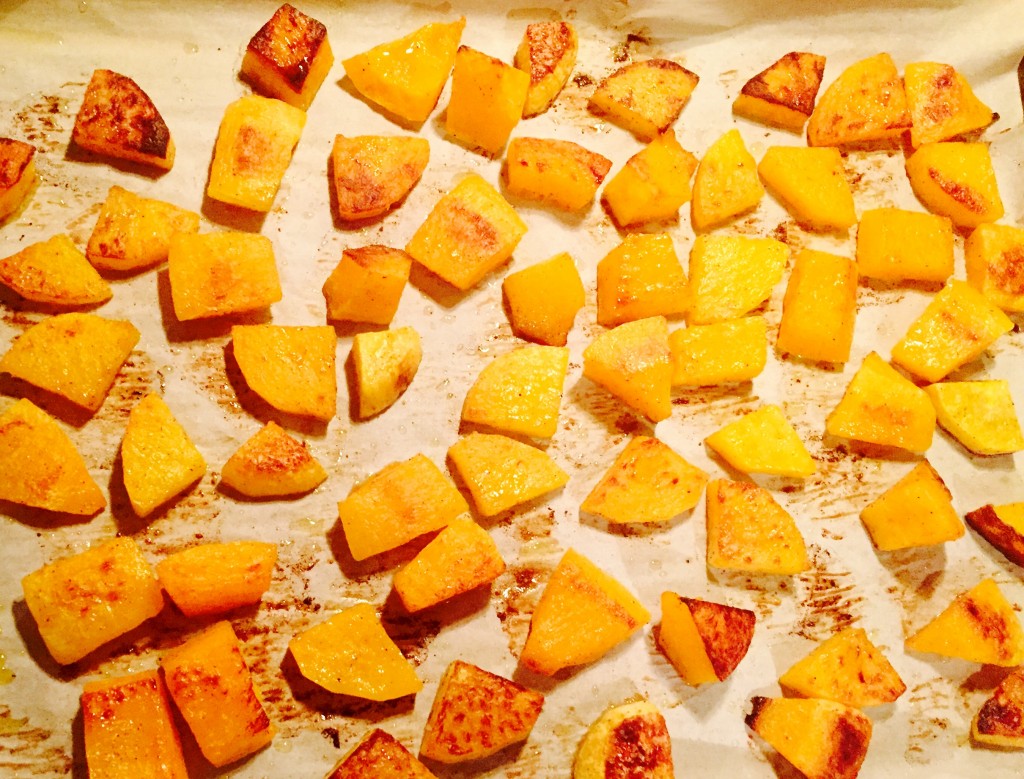 Roasted Butternut Squash
Perled, cut into rustic chunks, tossed with oil and basic seasoning, roasted butternut squash is robust and flavourful enough to stand out all on its own with very little help required. Every time a roast something during the week now I wonder how in the world I could have ever enjoyed the monotony of nearly exclusive stove-top fare. Roasting to me is at the heart of all my cooking now; there's no longer a question of whether the oven goes on, only to decide what is going in there and if there's room for more!