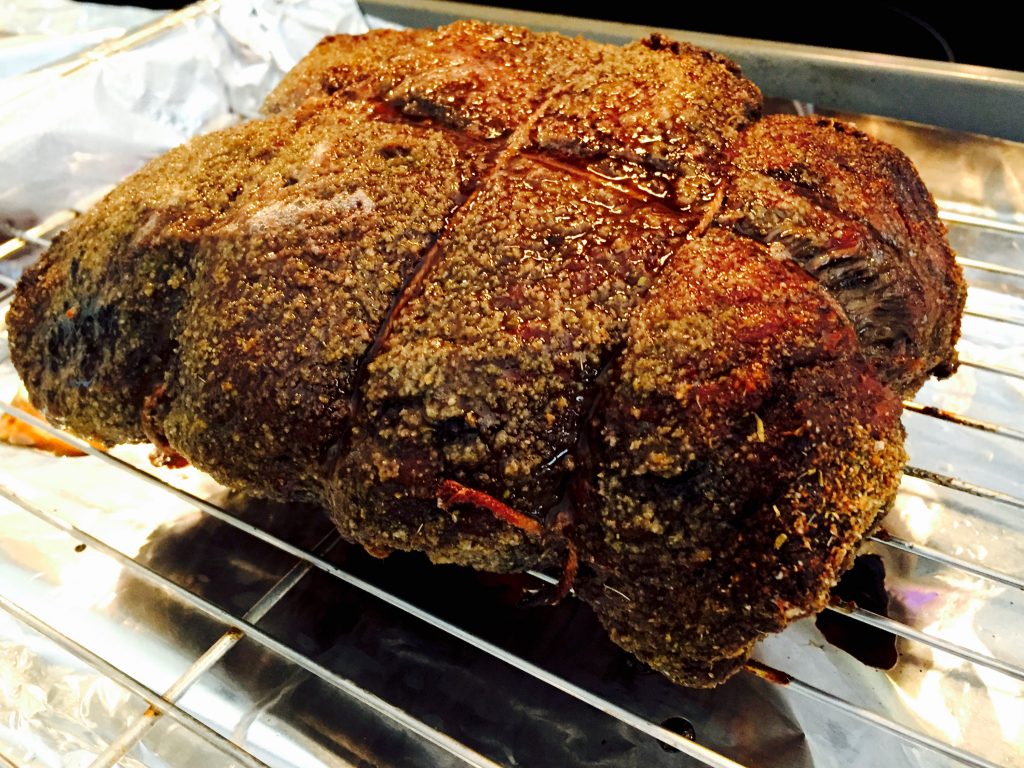 It just so happened that one delicious looking cut of amazingly priced top sirloin roast caught my eye at the grocery store, and quickly became overwhelmed with a craving for roast beef! So this happened shortly afterwards:
Impulsive Culinarian's Top Sirloin Roast Beef Rrcipe
Ingredients
2 pound beef top sirloin roast
1 tbsp golden cane sugar
1 tsp onion powder
1 tsp garlic powder
1 tsp kosher salt
1/2 tsp pepper
1/2 tsp dried rosemary
1/3 tsp dried thyme
Instructions
Preheat oven to 450 and line a roasting pan with tinfoil.
Place a rack in the roasting pan.
Combine all the seasonings in a large shallow bowl.
Roll the roast in the dry seasonings until completely coated and all the seasoning adheres.
Place your seasoned roast in the roasting pan on the rack, and cook for 15 minutes at 450.
After 15 minutes is done, immediately reduce the oven temperature to 325 and let cook for another 50 to 60 minutes.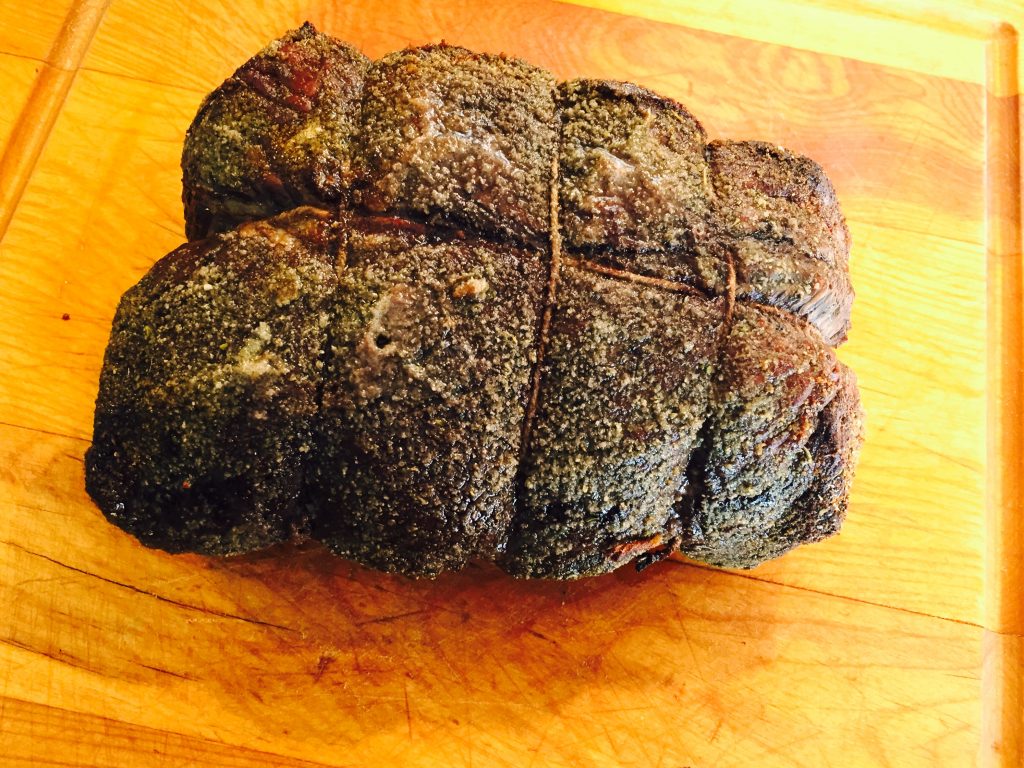 Use an instant read thermometer and remove the roast as soon as it reaches an internal temperature of 135.
Tent the roasting pan and let it rest for 15 minutes.
Reserve the juices for some soecial sauce or gravy, slice the roast as thin as you can and satisfy your roast beef craving!