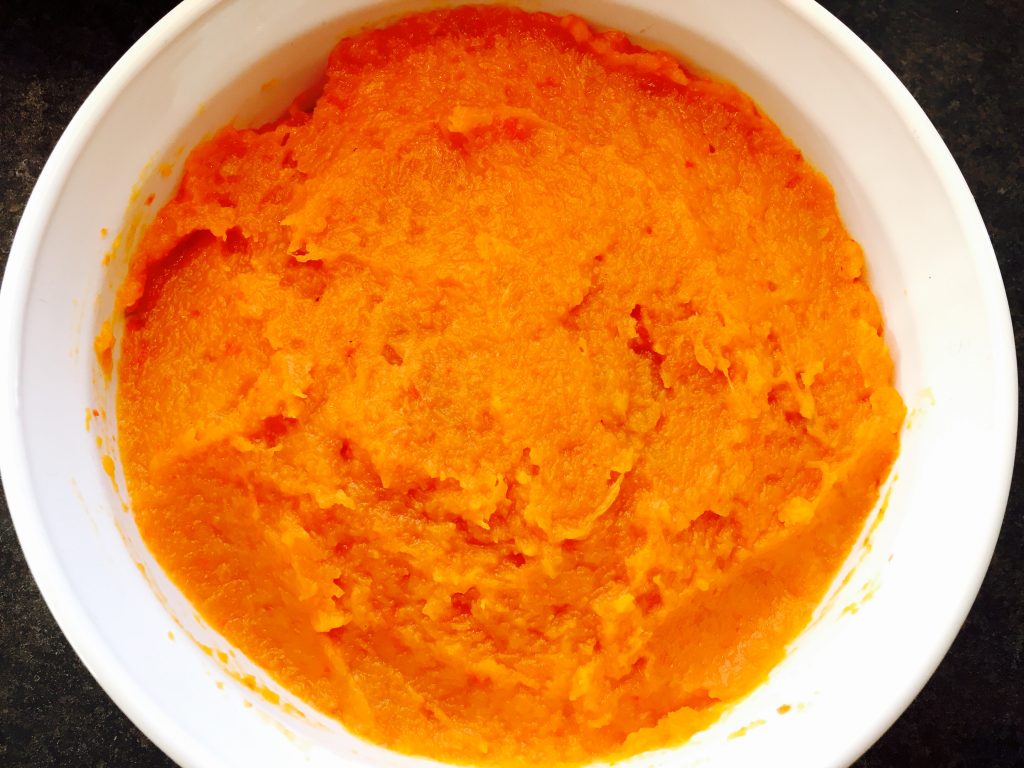 No matter the season, squash is a hearty addition to any meal, but especially when summer is winding down and the cooler winds of fall are on the fading green leaves.
A well-seasoned roasted butternut squash is quite delicious all on it's own, but add the delicious flavours of puréed roasted sweet peppers and you've just gone into a whole new tasty territory!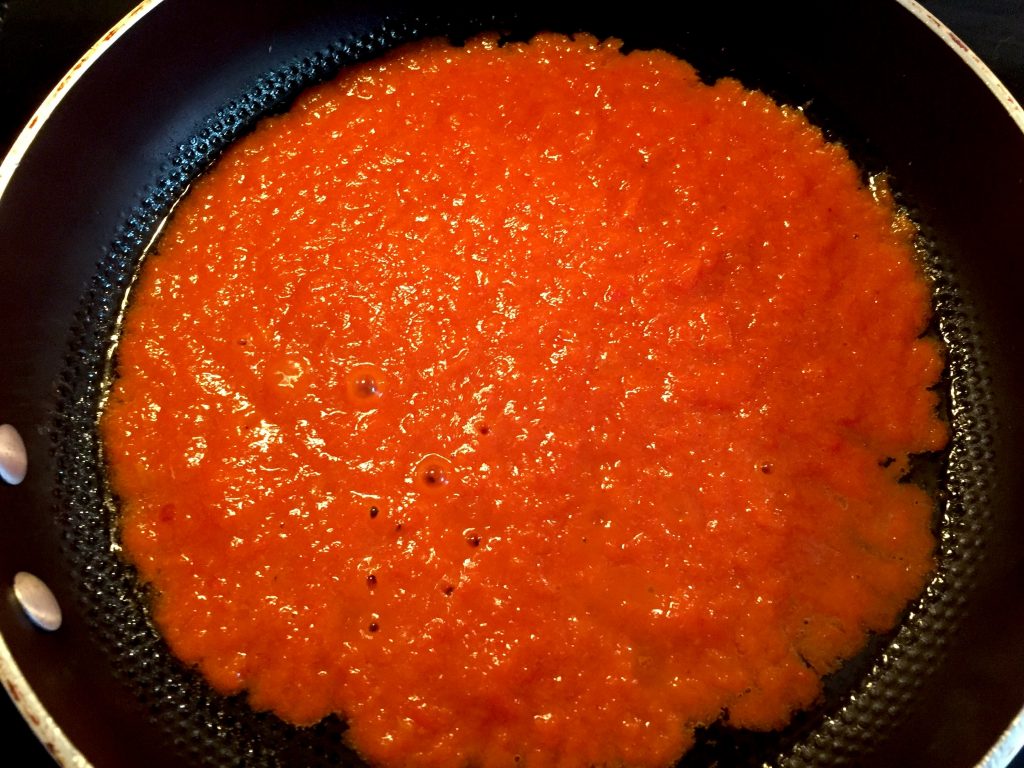 Impulsive Culinarian's Mashed Roasted Butternut Squash & Roasted Sweet Peppers Recipe
Ingredients
1 red sweet pepper
1 orange sweet pepper
1 yellow sweet pepper
1 large butternut squash
3 tbsp olive oil
2 tsp golden cane sugar
1 tsp garlic powder
1 tsp onion powder
1/2 tsp kosher salt
Fresh ground black pepper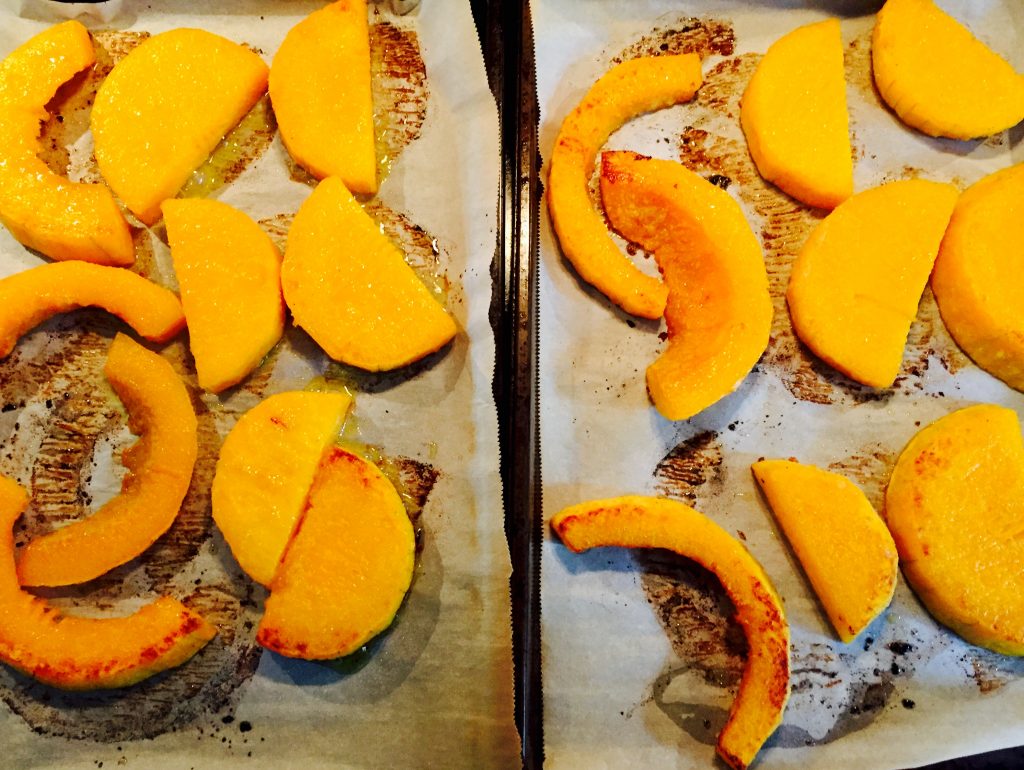 Instructions
Set broiler to high, and line 2 baking sheets with tin foil.
Slice the peppers into flat, even pieces and lay them skin side up on the prepared sheets.
Roast peppers until the skin begins to blacken, blister and char … around 8 to 10 minutes. Always monitor broiled foods carefully the entire time without distraction! Set a timer every 2 minutes if you must to avoid over-broiling.
Remove the roasted peppers and set aside in an air-tight container to cool.
Turn off the broiler and set oven to 400, then line 2 more cookie sheets with parchment paper.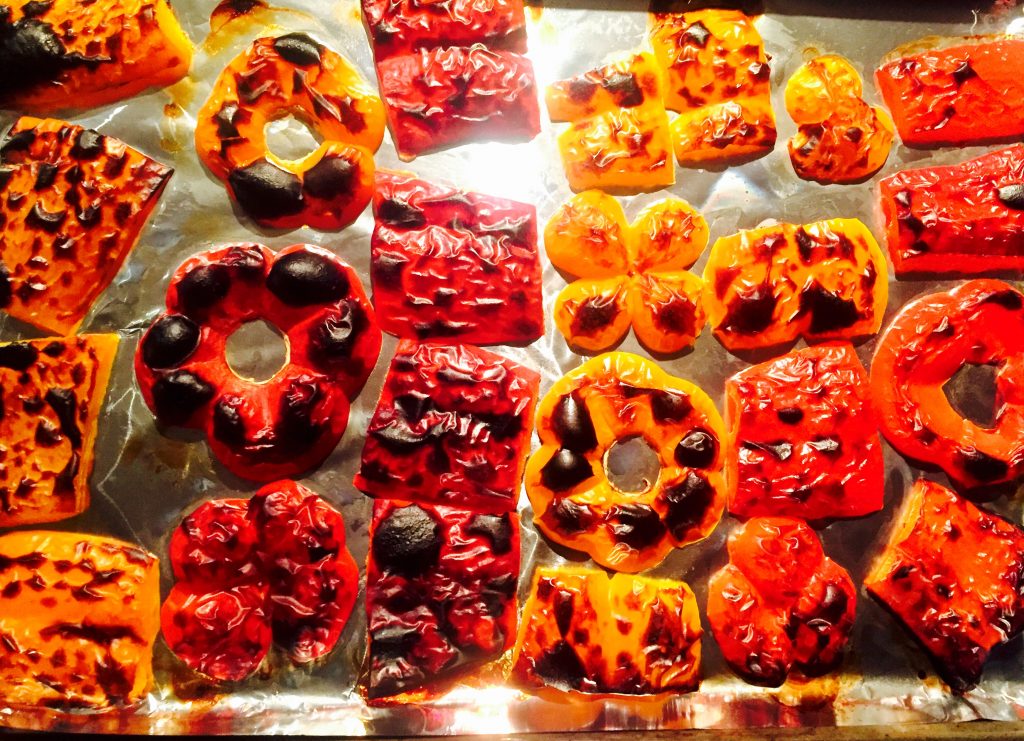 Peel and halve the butternut squash, then remove the seeds.
Slice the squash into 1″ slices and place them in a large mixing bowl.
Add the oil, sugar, garlic powder, onion powder, salt & pepper to taste, then toss well to combine and coat the pieces thoroughly.
Lay the seasoned squash slices out evenly on your lined baking sheets.
Roast the squash for 15 minutes, flip them and roast for 15 minutes more.
Remove the roasted butternut squash from the oven and set aside.
Peel the sweet peppers and purée them in a food processor.
Add a bit of oil to a non-stick skillet and simmer the puréed sweet peppers over medium heat until slightly thickened, around 5 minutes.
In a large sturdy bowl, combine the butternut squash and puréed peppers.
Mash together well until smooth, then transfer to a casserole dish and keep warm until ready to serve.