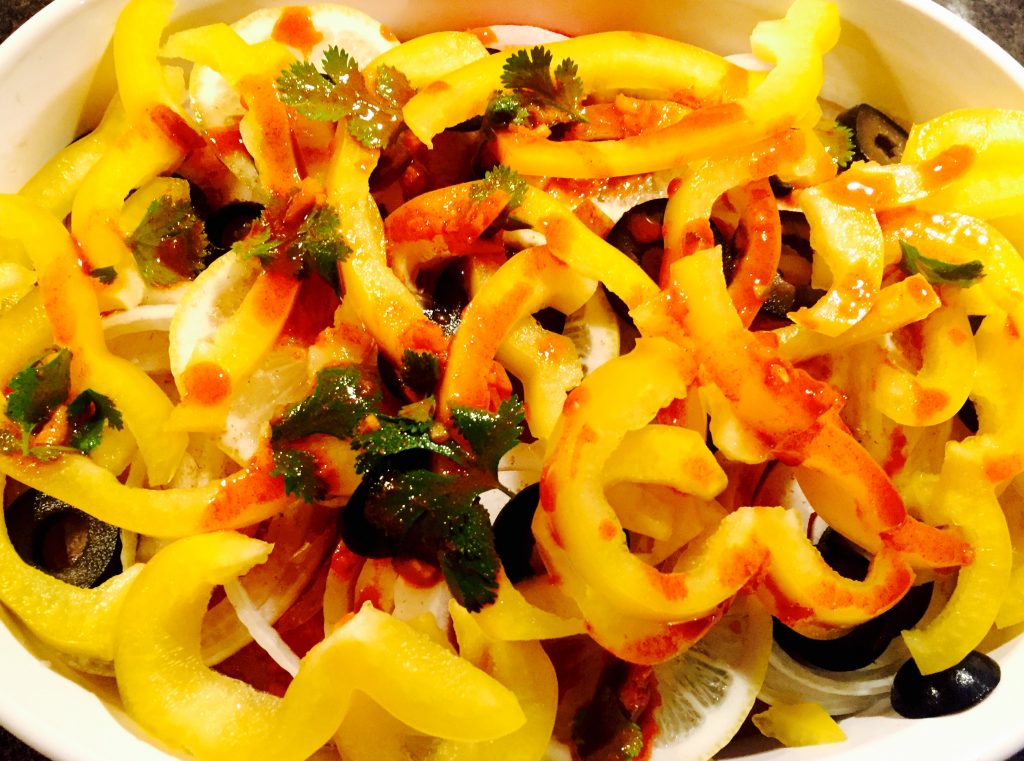 Our dairy & gluten free world-wide weekly menu plan brought us to North Africa to enjoy the simultaneously simple yet complex flavours of this unforgettable Moroccan dish.
Although I confess to using a casserole dish instead of some beautifully hand-crafted tagine, I can say without hesitation that this was one of the most delicious pescatarian main courses I've ever had.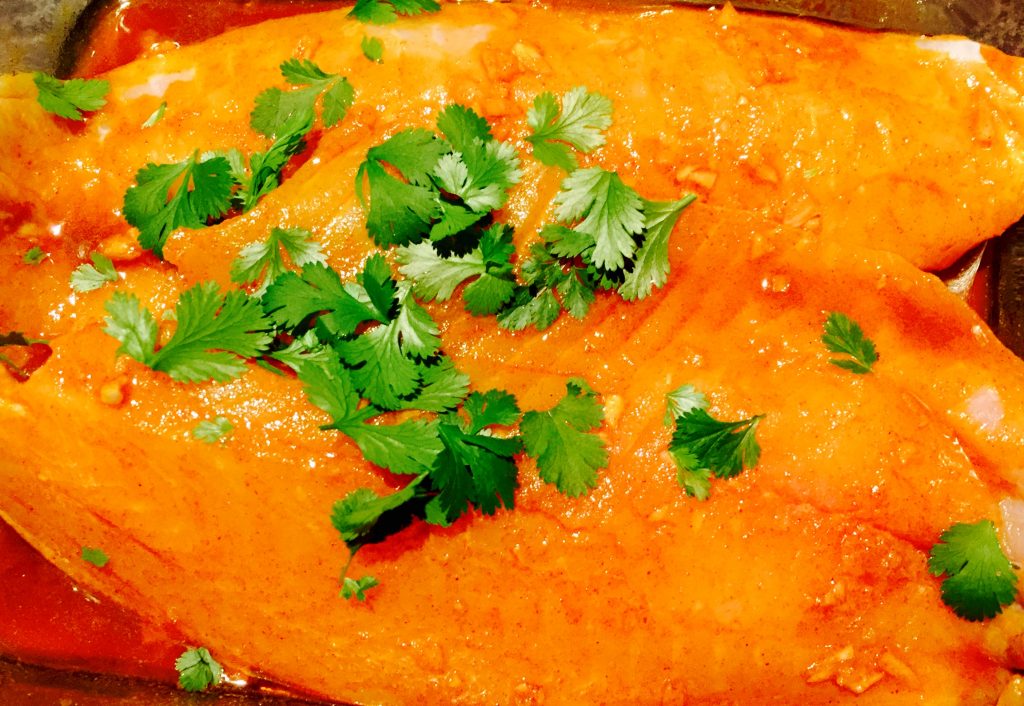 Fish Tagine Without The Tagine
A purist might argue that the traditional tagine method is essential for this meal to be authentic, and normally I would agree however I refused to be daunted by a lack of exotic gear since the meal itself was truly calling to me.
Respectfully staying as close to the orignal as possible I trudged onward, enjoying the colourful transformation with all senses on full. What a succulent way to prepare fish, and I certainly believe that any kind of fillet would do.