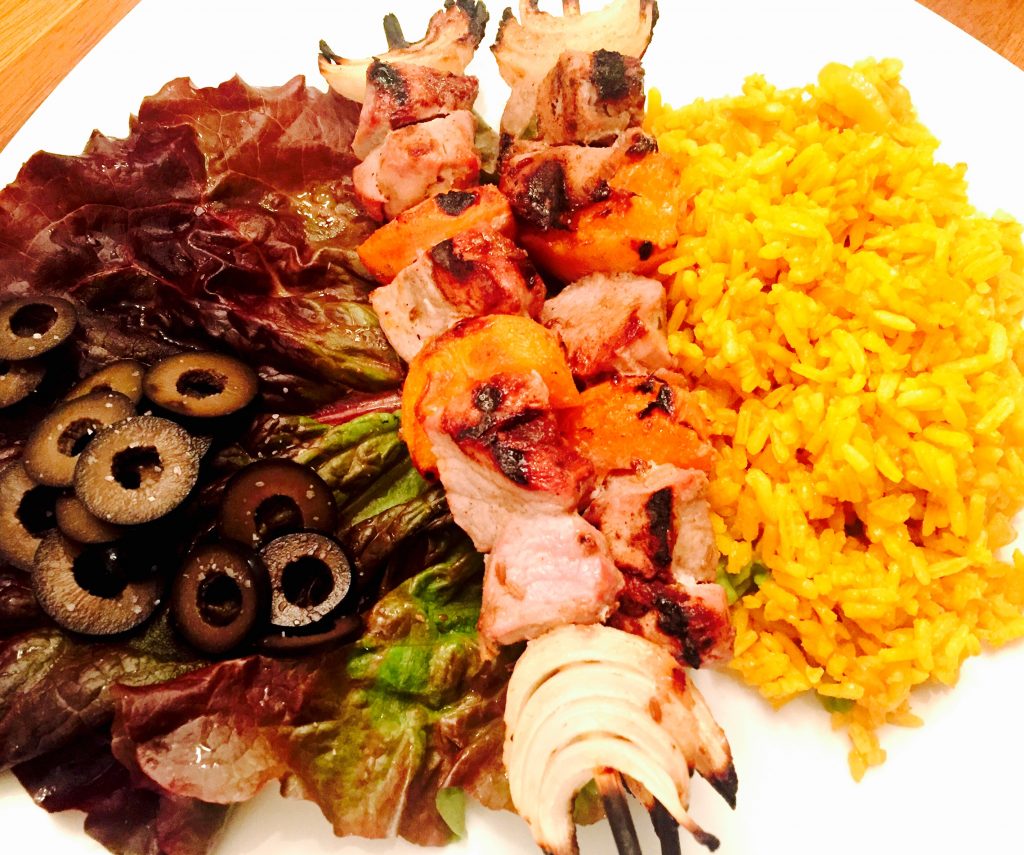 This Tuesday our world-wide dairy & gluten free weekly menu plan brought us to South Africa for the fragrantly tantalizing goodness of delicious turmeric rice, salad greens and bbq pork tenderloin brochettes!
BBQ Pork Tenderloin Sosaties with Apricots and Onions
The incredible aroma emanating from these spices while preparing our dish; simply intoxicating! Such detail and complexity goes into the marinade for sosaties that it has left an unforgettably happy culinary memory in my mind and I already can't wait to enjoy this meal again soon.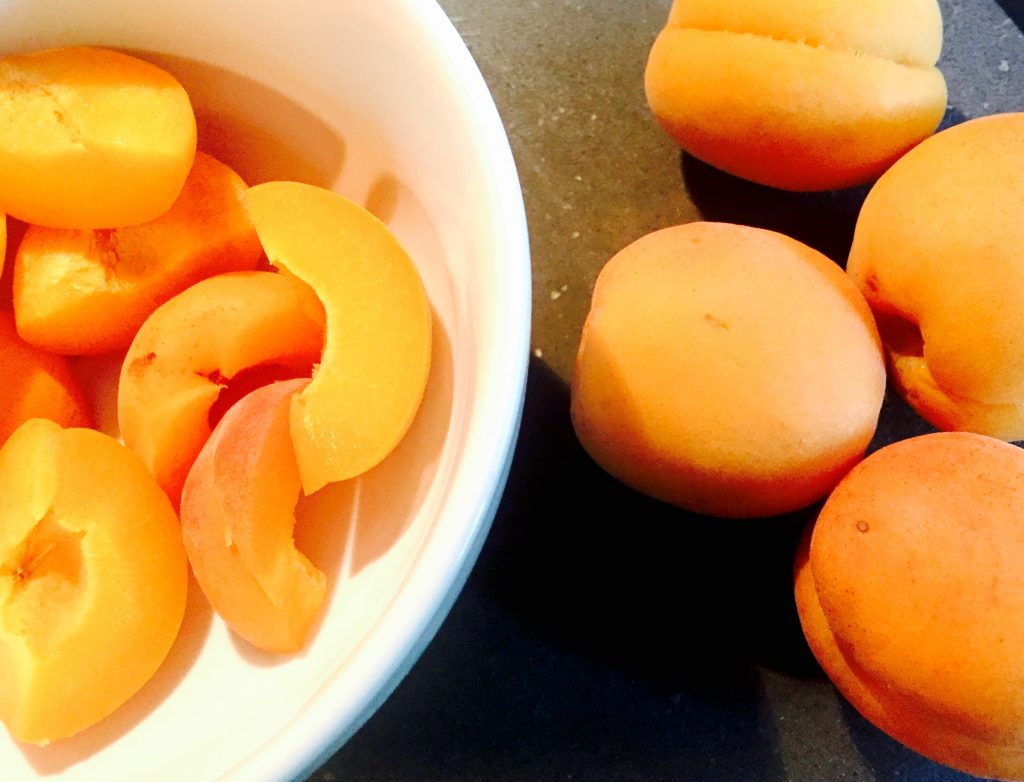 My initial research revealed a common use of reconstituted dried apricots, but being a purist I could not resist using the real thing. A note of caution however, do make sure your fresh apricots are ripe and sweet. Some of mine were, while some others unfortunately were not … just saying.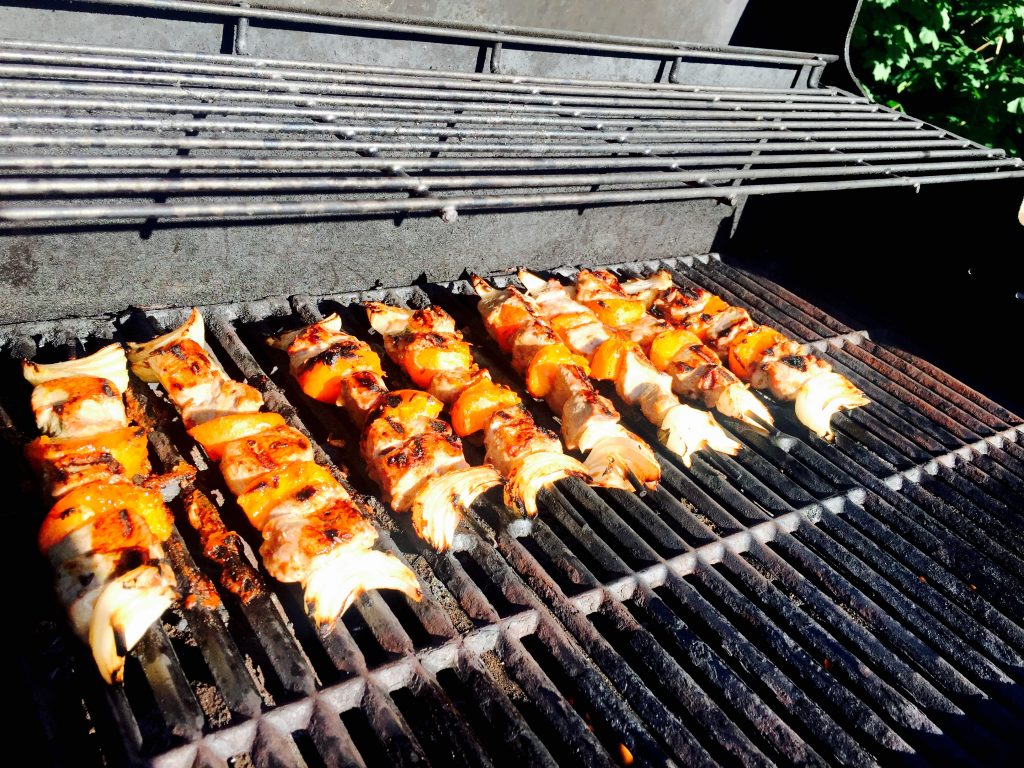 South African Turmeric Basmati
For a very long time I have had a singular fixation for one kind of rice that would most certainly be considered my favourite. That has now changed, and it took this entirely addictive and delicious rice sensation to do it. Turmeric infused rice with sautéed garlic, onions, paprika and more … well I'm in love, let's just leave it at that.