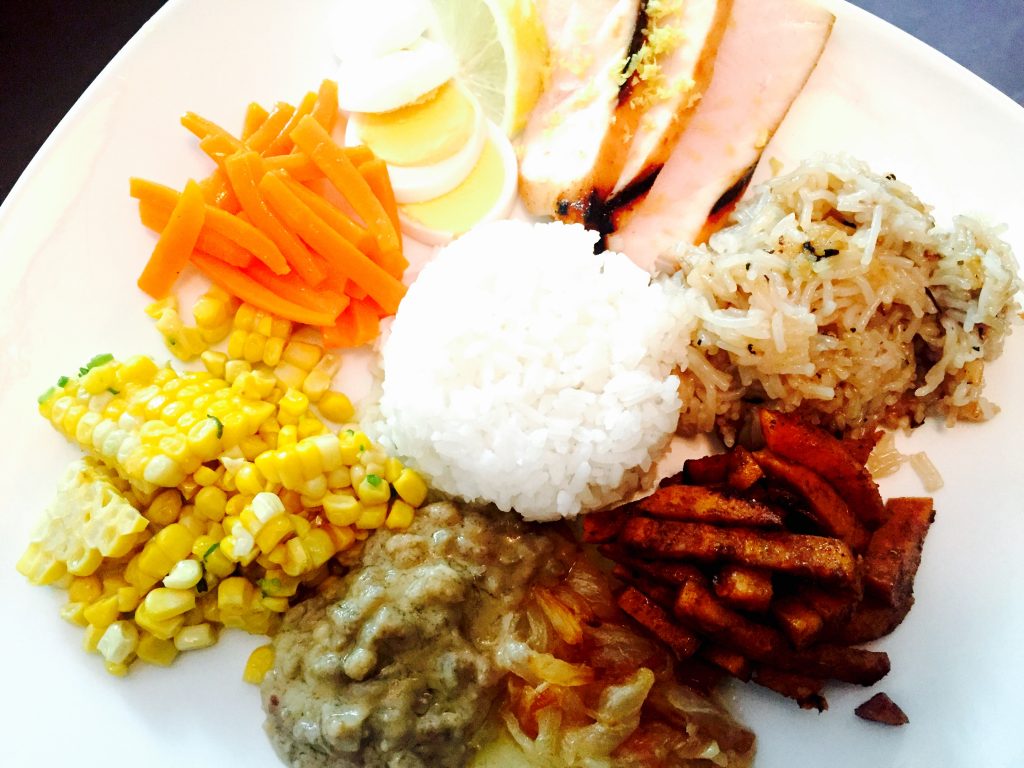 This Sunday our world-wide dairy & gluten free menu plan brought us to Southeast Asia to relish the many intriguing flavours of Indonesia.
What Is Nasi Campur
As my initial research would quickly reveal, this is a dish which is widely open to interpretation. You put a scoop of rice in the middle of a plate, then surround it with as many varieties of sides as you can imagine.
Although each south-east Asian country has its own popular rendition, I took full liberty in this open concept to create a feast that suited our tastes, but respecting the culinary tradition as closely as possible as well.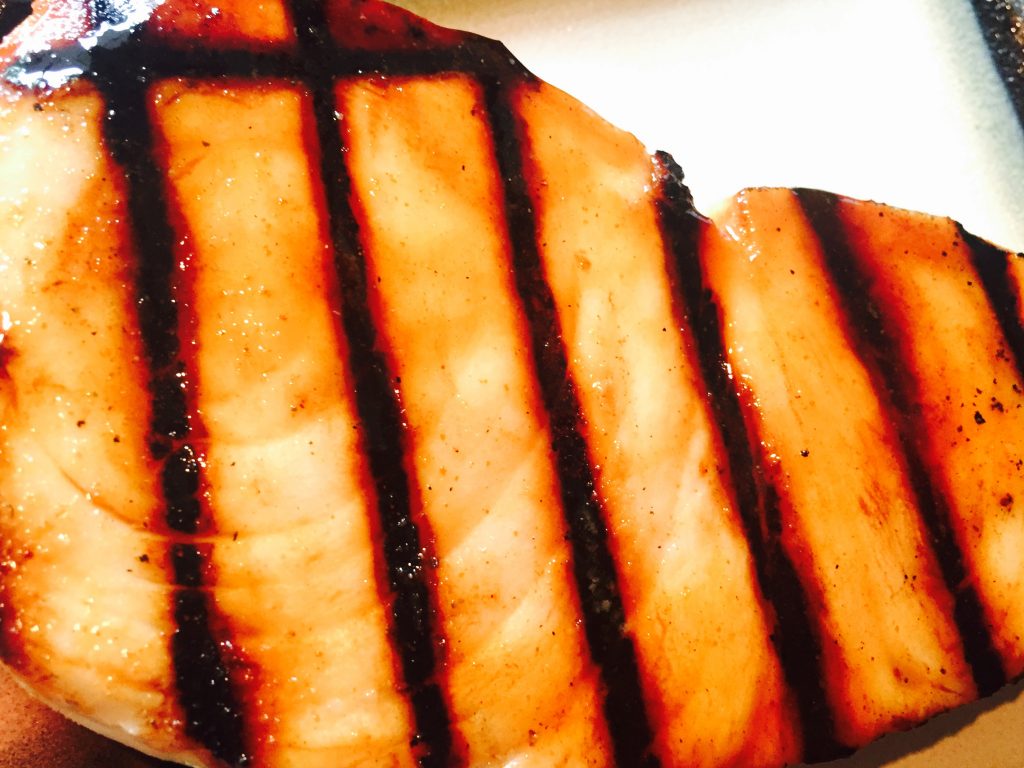 BBQ Grilled Blue Marlin in Sweet Sriracha Glaze
The main protein of our Indonesian nasi campur came courtesy of some thickly sliced blue marlin steaks. First slathered in a sweet sriracha sauce, grilled over high heat for just a couple minutes per side, then thinly sliced for easy indulgeance. Marlin is such a mild fish, making it a perfect fit in our Indonesian extravaganza so that all the remaining flavours could shine as well.
Some Additional Sides
Taking pride in the interpretation, I elected that where nasi campur is concerned, the more variety the better. Here is what made the plate.
Stir Fried Garlic Rice Noodles
Spicy Sweet Potato Sticks in BBQ Papilotte
Caramelized Onions in Brown Butter
Roasted Sunflower Seeds in Wine & Sunflower Butter Sauce
BBQ Roasted Corn with Sauteed Green Onions
Steamed Carrot Sticks
Sliced Hard-Boiled Eggs