This Monday our dairy & gluten free weekly menu plan called for the following:
Protein: Tuna
Vegetable: Snow peas
Side: Lentils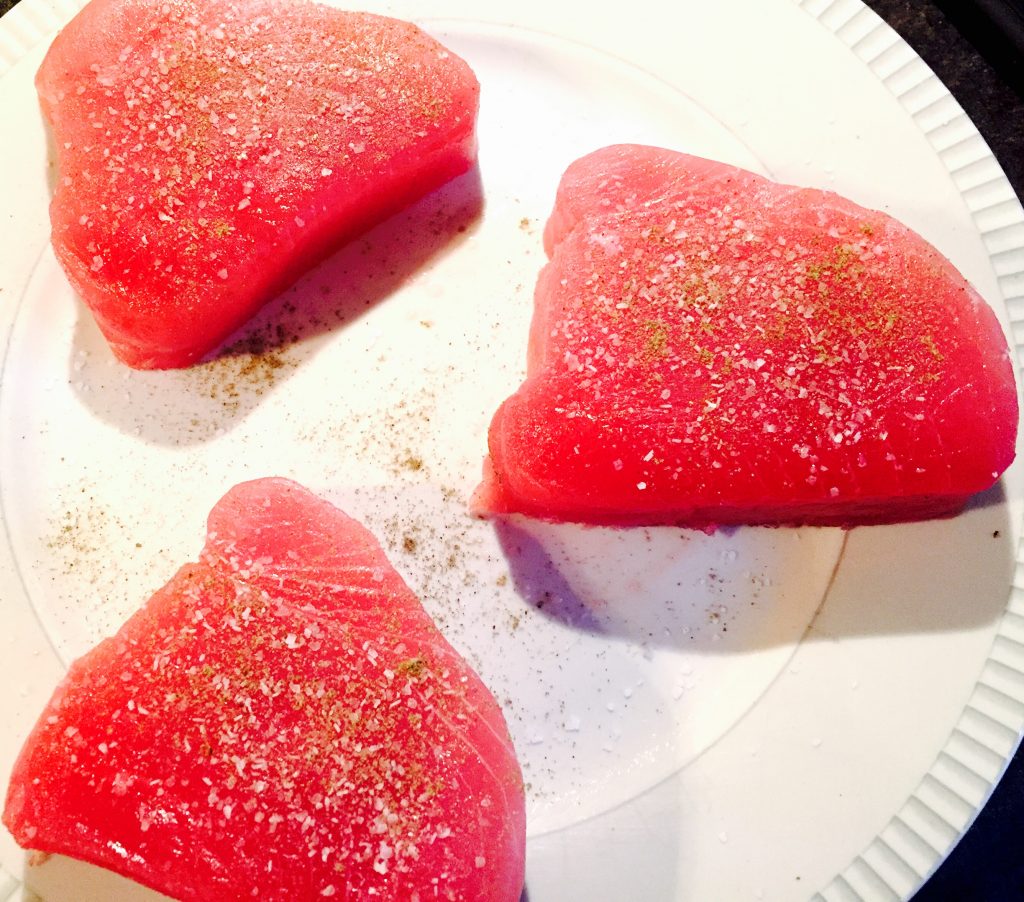 Seared Tuna Steaks in Sun-Dried Tomato Sauce
Once in a while, ok hardly ever, like maybe once we ate tuna that was not prepared by searing in a cast-iron pan over high heat. Our menu plan is all about trying new stuff but can you blame a guy for wanting to sear this beautiful fish almost every time? It's so delicious!
For variety's sake, I did omit the standard sesame seeds for a change, which is what prompted the next logical question: what the heck do I put on it instead? A sudden craving for some warm, savoury, ground sun-dried tomatoes with sautéed onions and garlic immediately took over and some tasty one-off sauce that I'll probably never remember how to recreate was born.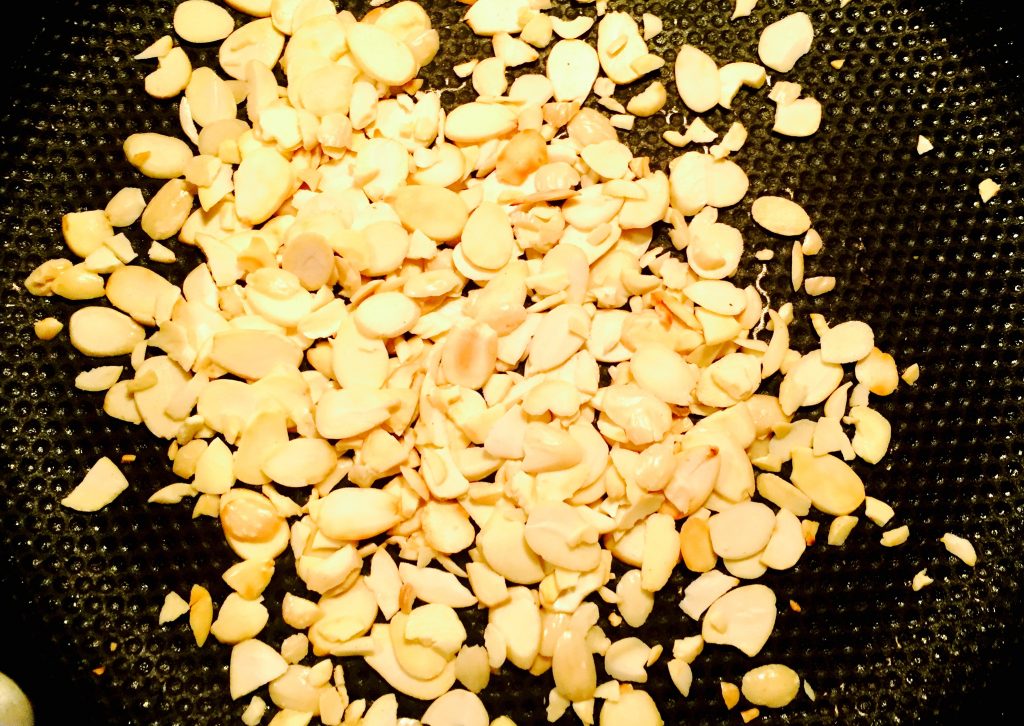 Sautéed Snow Peas With Toasted Slivered Almonds
Snow peas are extremely versatile as an added ingredient to various meals, but I wanted them to hold up on their own as a feature alongside my yummy seared tuna. Some lightly toasted slivered almonds, a splash of white wine, seasoning and a dash of honey and these greens would never make it to leftovers even if we tried.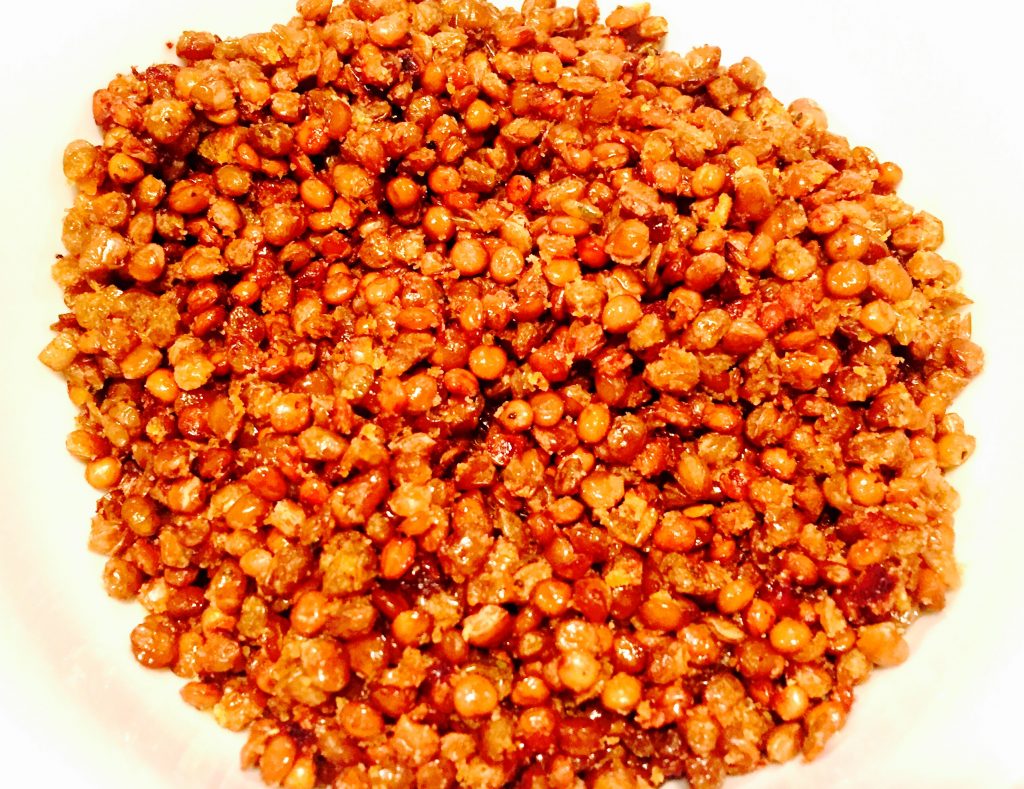 Oven-Roasted Lentils
I've roasted plenty of beans in my life, and it would come as no surprise that lentils would get the same treatment when making their Monday night appearance. I have a long list of powdered ingredients that regularly make their mark on our raosted fare, so with just a slightly shorter stay in the oven these little guys got the full treatment.
My youngest said it best: "Dadda, lots more of the baby beans please … and more chicken too". I'm pretty sure she meant seared tuna, but she gets points for cute anyway.