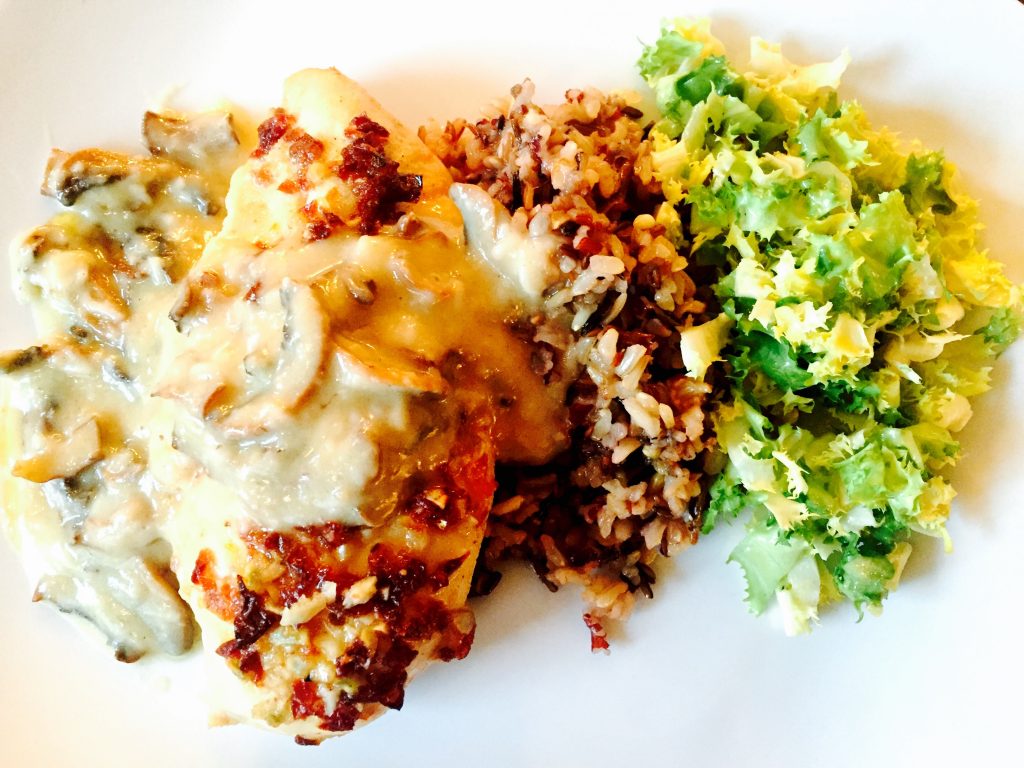 This Tuesday our dairy & gluten free weekly menu plan called for the following:
Protein: Chicken breast
Vegetable: Frisée lettuce
Side: Wild rice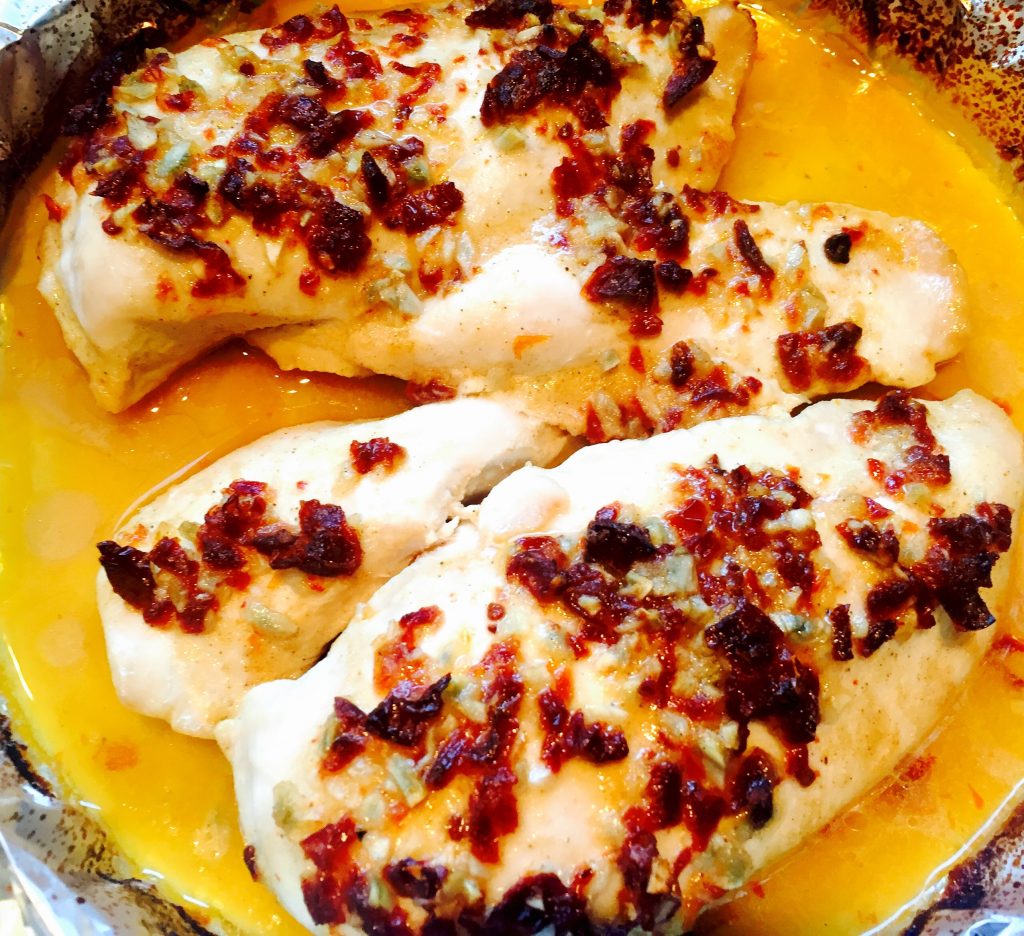 Roasted Chicken Breast in Creamy Dairy Free Mushroom Sauce
There was definitely a craving behind our Tuesday meal, I could have eaten an entire jar of sun-dried tomatoes to myself, but managed to keep a few to smother our chicken breasts in. Combined with some sauteed minced garlic and white wine for moisture, the whole lot of it went in the oven in a foil-lined cake pan until just ready to eat.
Preparing a simple roux, I added an unhealthy amount of soy & dairy free margarine along with a good shred of daiya's dairy free smoked gouda to create the most delectable sauce for our roasted chicken breast. As if that weren't enough, the craving demanded some nearly crispy sauteed mushroom slices for texture and voila, one of the tastiest main dishes I've had in quite a while!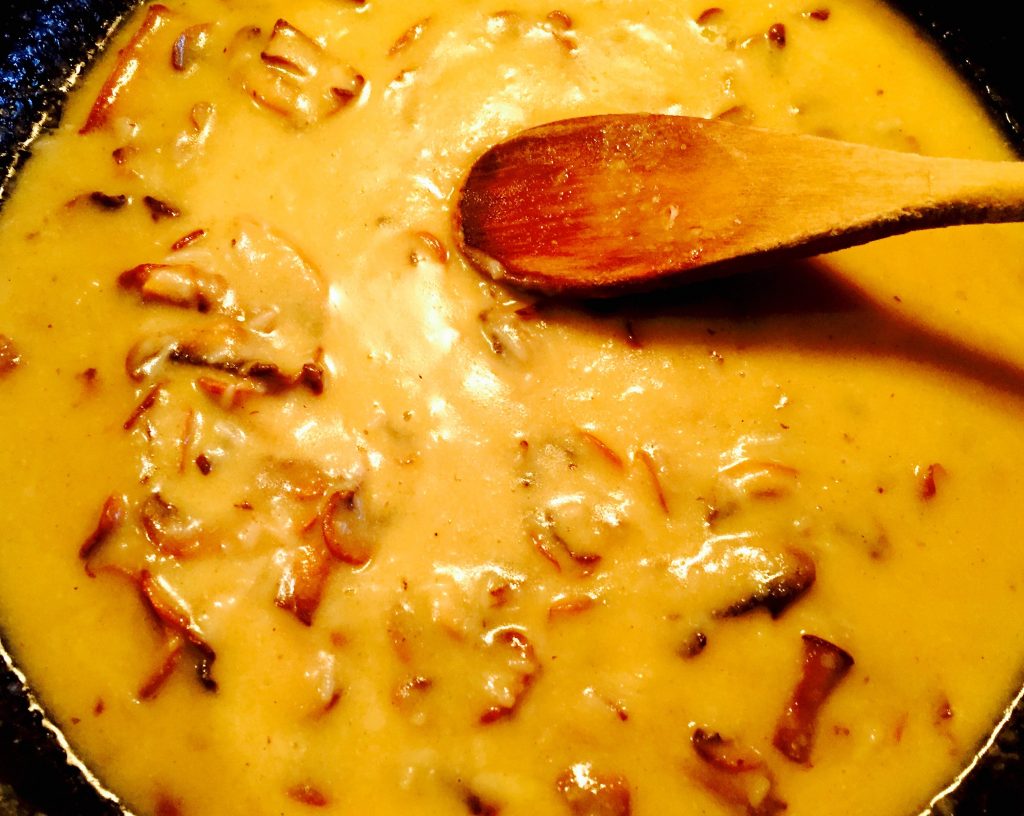 Wild Rice & Frisée Salad
Clearly feeling guilty for the very rich and creamy roasted chicken breast main, a healthy dose of hearty wild rice was in order. Coupled with a fresh and light frisée salad adorned by a classic sweet mustard vinaigrette, our yummy dinner plating was complete.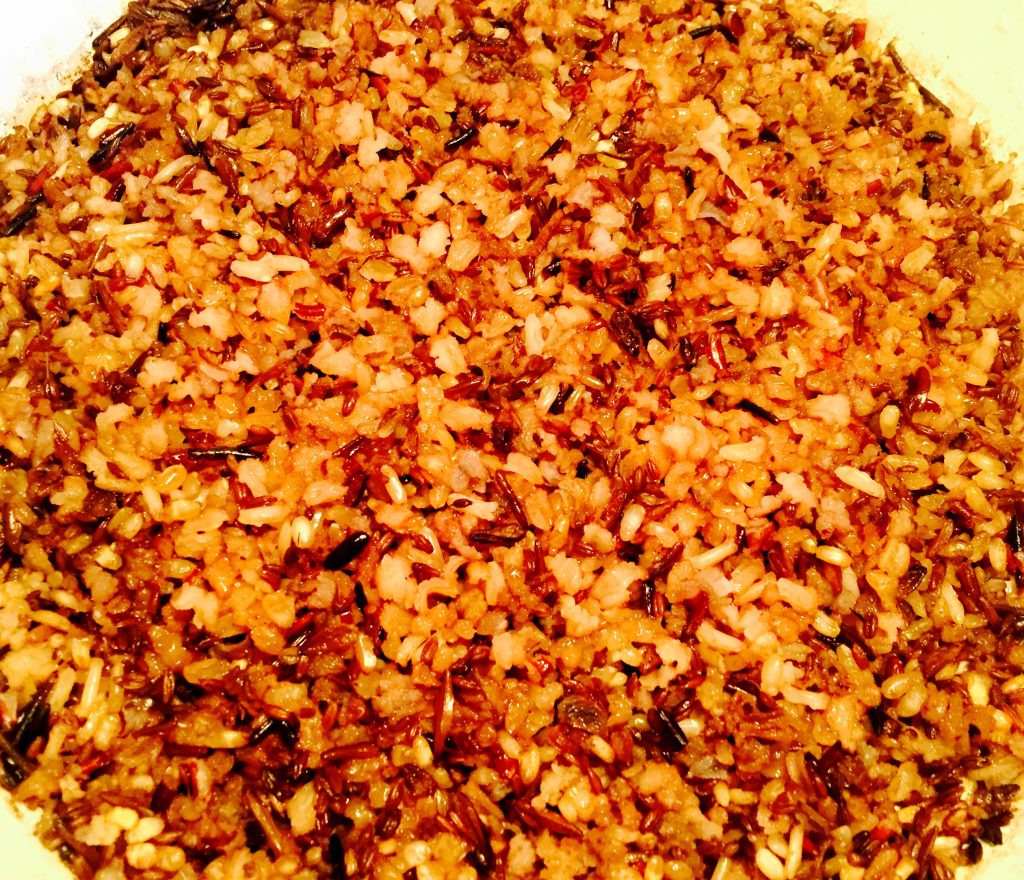 For the record, the frisée salad on our menu was actually supposed to be brussel sprouts, but our oldest (who already loves brussel sprouts) actually asked for "fuzzy lettuce" with dinner! Hey when that happens, you have to be ready to switch fast ;)