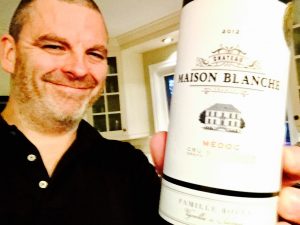 In This Week's Winesday Weekly Update
Apr 18, 2018
This is an absolutely delicious and sophisticated Bordeaux that I will remember for years to come. Such dry splendour and complex richness, with a lovely finish that makes me feel reminiscent of kingly wines, such an excellent bottle.
Every Wednesday night at 8:30 pm eastern time, I broadcast live on Youtube & Facebook, sharing a weekly update and a new bottle of wine! I hope you'll join me for the next Winesday weekly update🍷!