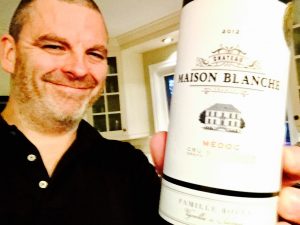 In This Week's Winesday Weekly Update
Apr 4, 2018
This is such a beautifully sophisticated wine! Very mild and dry with a hint of woody, earthiness and only a barely perceptible peppery cranberry taste lingering in the background. Round it all off with a long, dry finish and I'm hard pressed to rank this any lower than 4.5. I'm trying to be tough this year but it really is spectacular! I really miss Merlots.
Every Wednesday night at 8:30 pm eastern time, I broadcast live on Youtube & Facebook, sharing a weekly update and a new bottle of wine! I hope you'll join me for the next Winesday weekly update🍷!