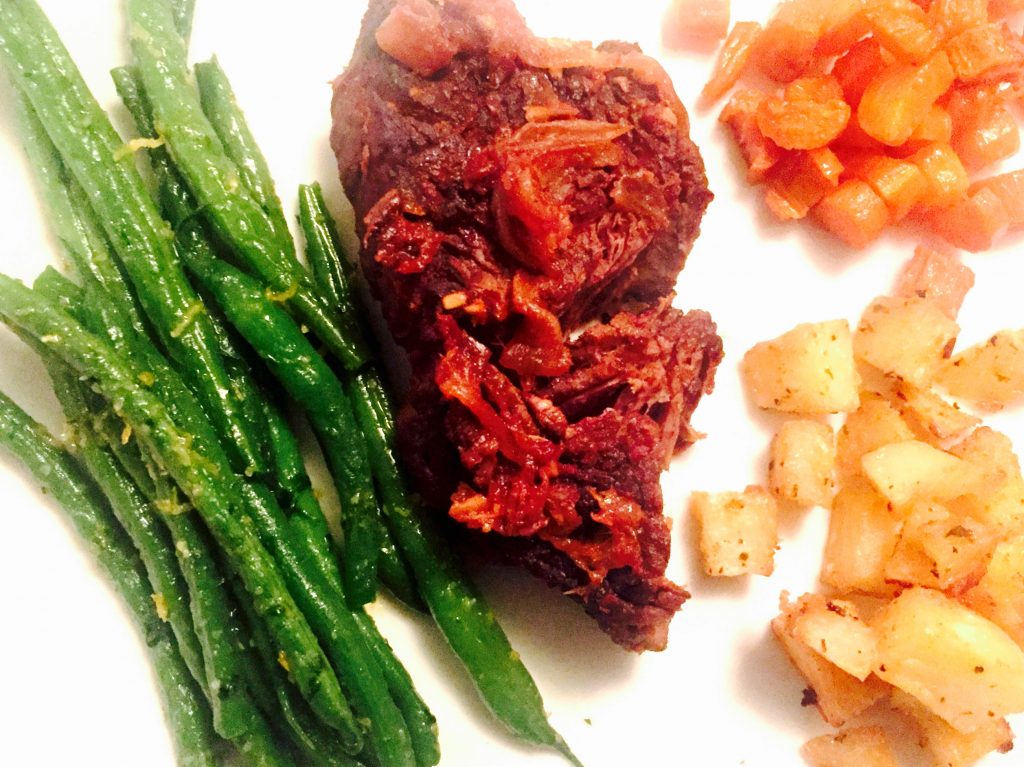 It might only have been for a short while, but the heat actually took a couple nights off, and with the windows open for a change my culinary thoughts drifted to the coming fall and all the hearty foods that come with it.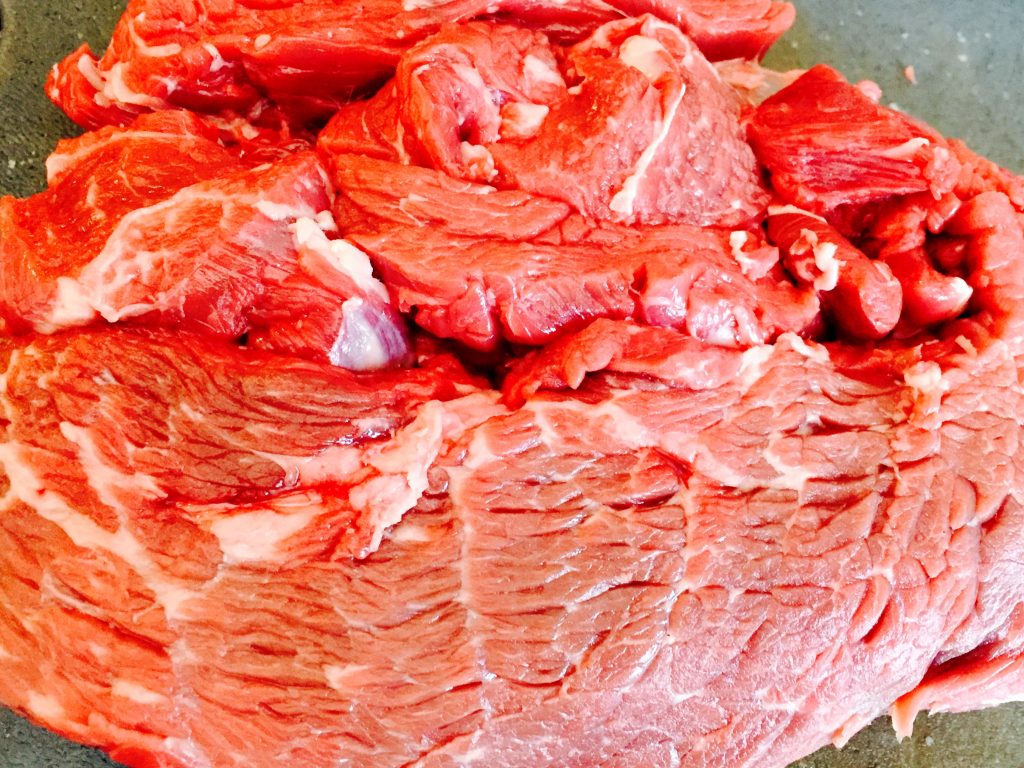 Unable to resist an excellent cut of well-priced chuck, I snapped up the opportunity to trim it and treat it to a well-deserved pot roast preparation; handsomely seared in a Dutch oven and braised with wine and home-made broth, what could be better!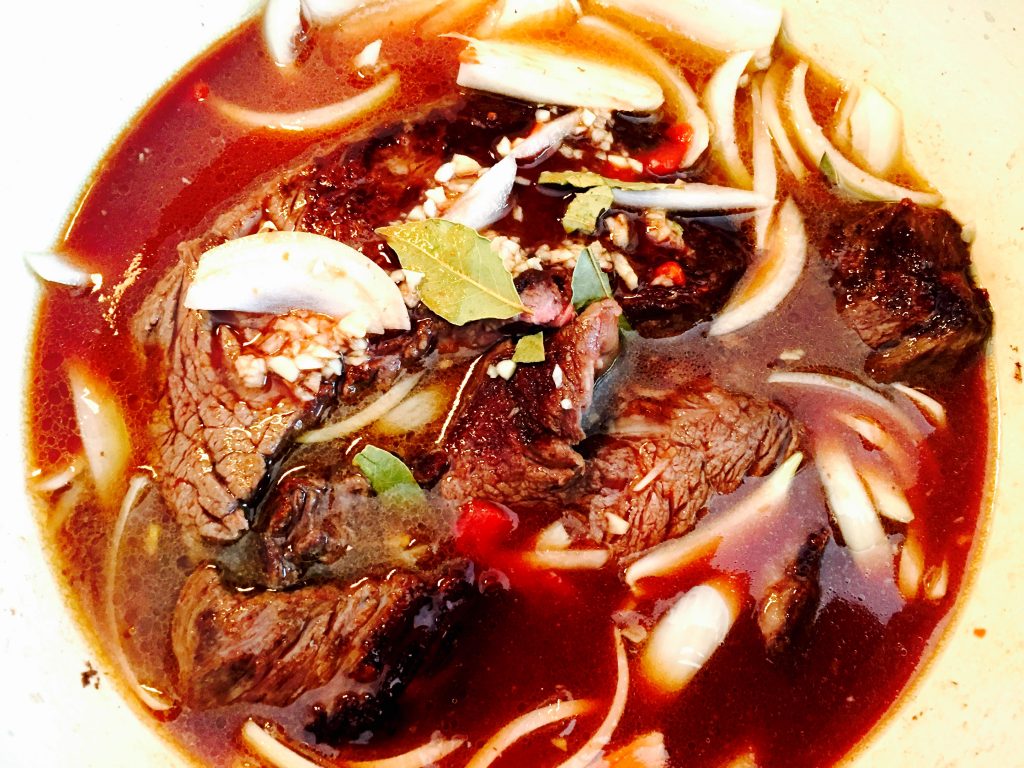 Martha Stewart has an excellent recipe for pot roast which requires very little tweaking for the allergen conscious home chef, but here is my slightly modified version just the same with a respectful tip of the hat to dear old Martha.
Impulsive Culinarian's Interpretation of Martha's Pot Roast Recipe
Ingredients
2 to 3 pound chuck roast
1 1/2 cups beef or vegetable broth (preferably home-made)
1 cup red wine
2 onions, cut into wedges
2 large garlic cloves, minced
2 or 3 bay leaves
2 tbsp tomato paste
Instructions
Preheat your oven to 350 and warm a Dutch oven on the stovetop over medium heat.
Season the roast with salt & pepper, add a bit of olive oil into the hot Dutch oven and brown the road on all sides for around 10 minutes.
Add all remaining ingredients into the Dutch oven and stir gently to combine.
Using a tight fitting lid, cover the Dutch oven and place in the oven for 2 to 3 hours.