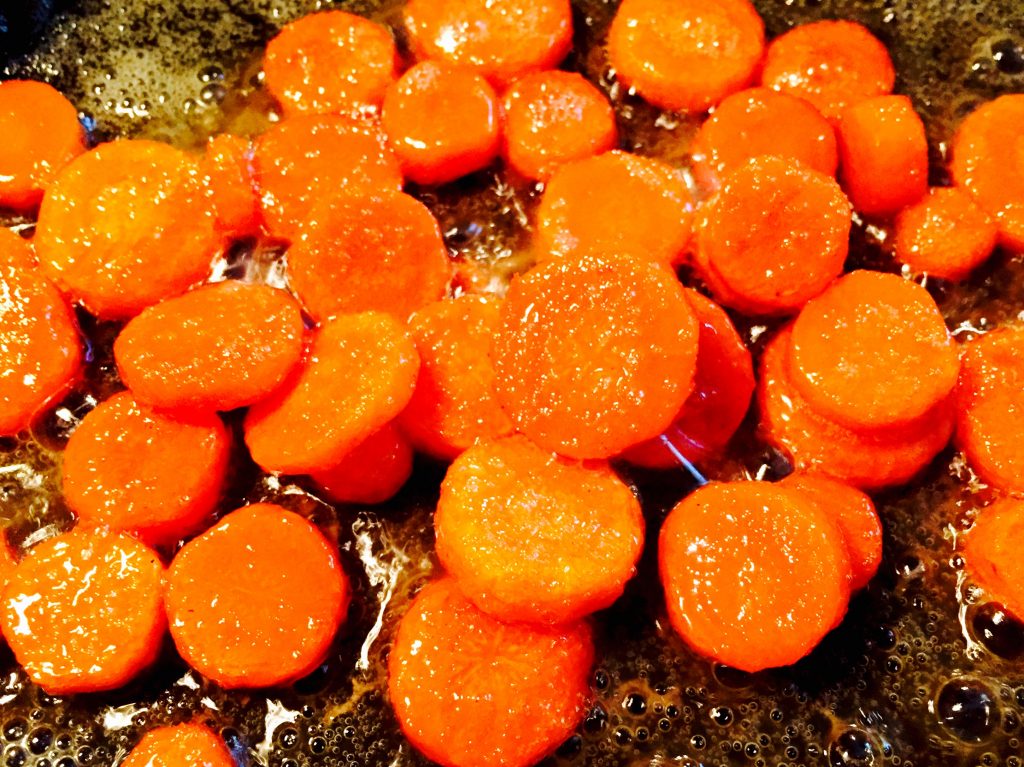 Our girls are both very big fans of their Grandma's delicious 'soft carrots'. Many times we've served up a nice dinner only to hear their little voices chime together in disappointment at the absence of any carrots like they have at Grandma's; quite a tough act to follow!
Always up for a challenge, the maple glazed carrots recipe below is my own simple rendition of their ultimate favourite, nobody can make them like Grandma but at least the girls complain a little less at dinner!
One unexpected side-effect of making this these yummy maple glazed carrots: folks who don't normally enjoy carrots seem to devour these with great enthusiasm, try for yourself and see ;)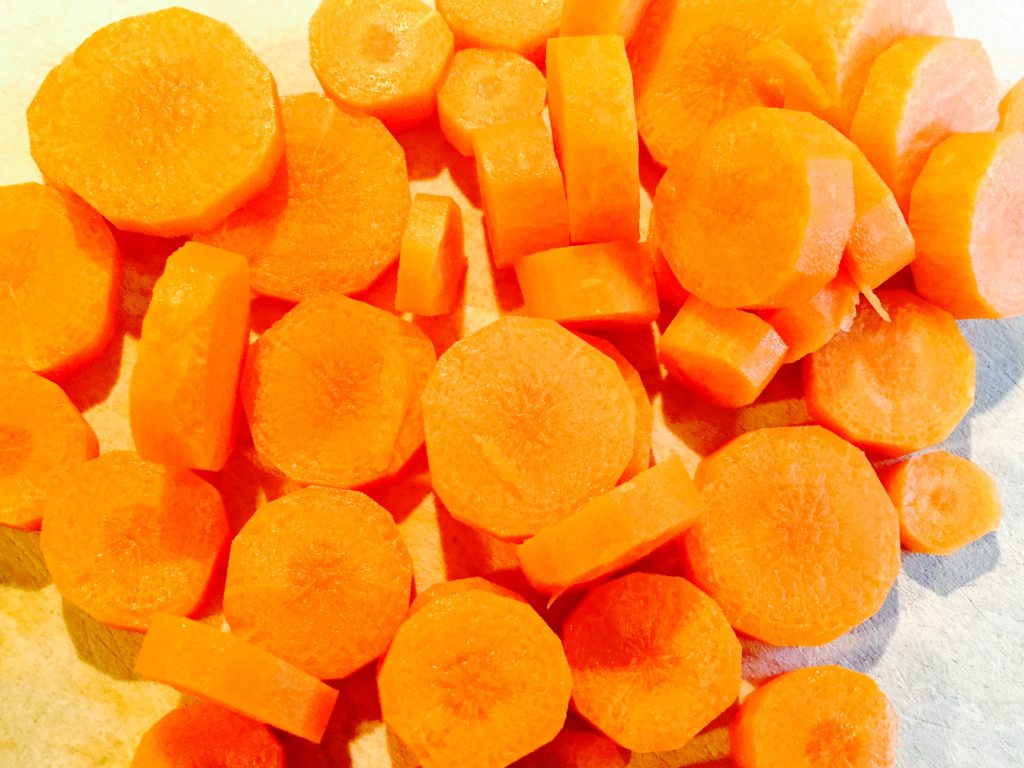 Impulsive Culinarian's Maple Glazed Carrots Recipe
Ingredients
3 carrots, peeled & sliced 1/4″ inch thick
2 tbsp soy free & dairy free margarine
2 tbsp maple syrup
Instructions
Fill a non-stick skillet half way with water and 1 tbsp of salt and bring to a boil over high heat.
Once boiling, reduce heat to medium and add sliced carrots to the pan, then simmer for 10 minutes until just tender but not over-cooked.
Carefully discard the water and return the skillet with carrots to the stovetop and increase heat to medium-high.
Add margarine to the pan and sautée carrots for 5 minutes until they just start to brown.
Add the maple syrup and continue stirring for another 2 minutes.
Remove from heat, season with salt & pepper and serve immediately.