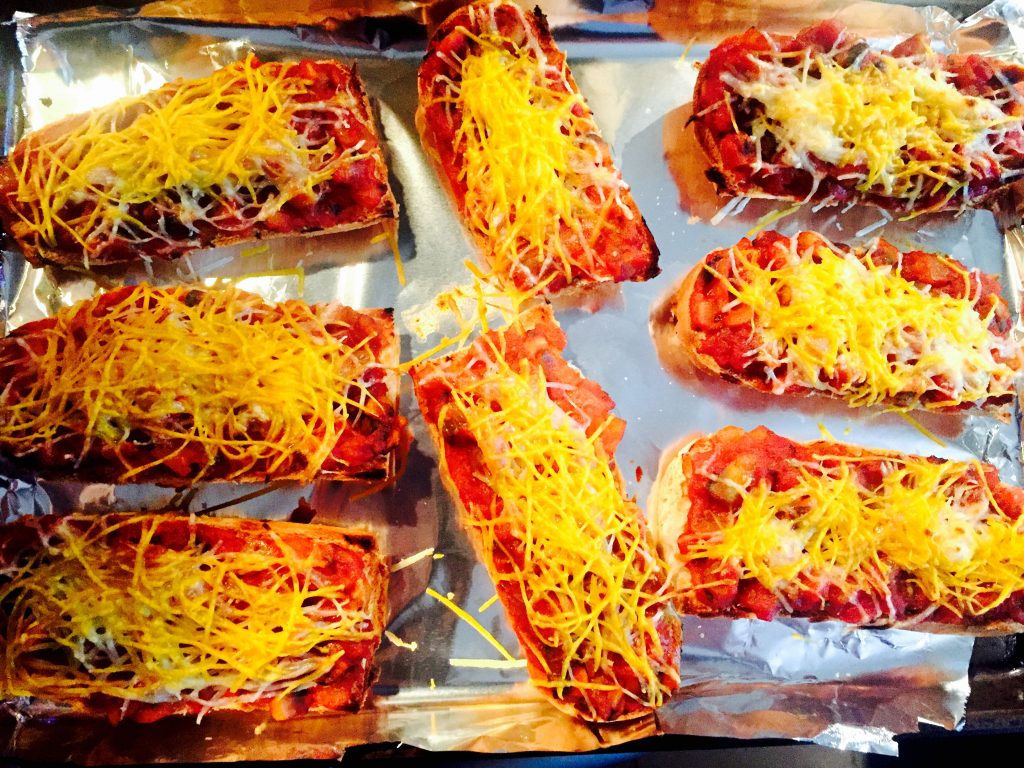 Sloppy Joe Baguettes Au Gratin, Just Because!
When there's a pot of spaghetti sauce on the stove, it's important to make a LOT, you know to accommodate all the extra curricular culinary stuff that happens while it's simmering: tasting, re-tasting, feeding snacky family members who suddenly want a second supper, and more importantly to make the delicious baguettes pictured above.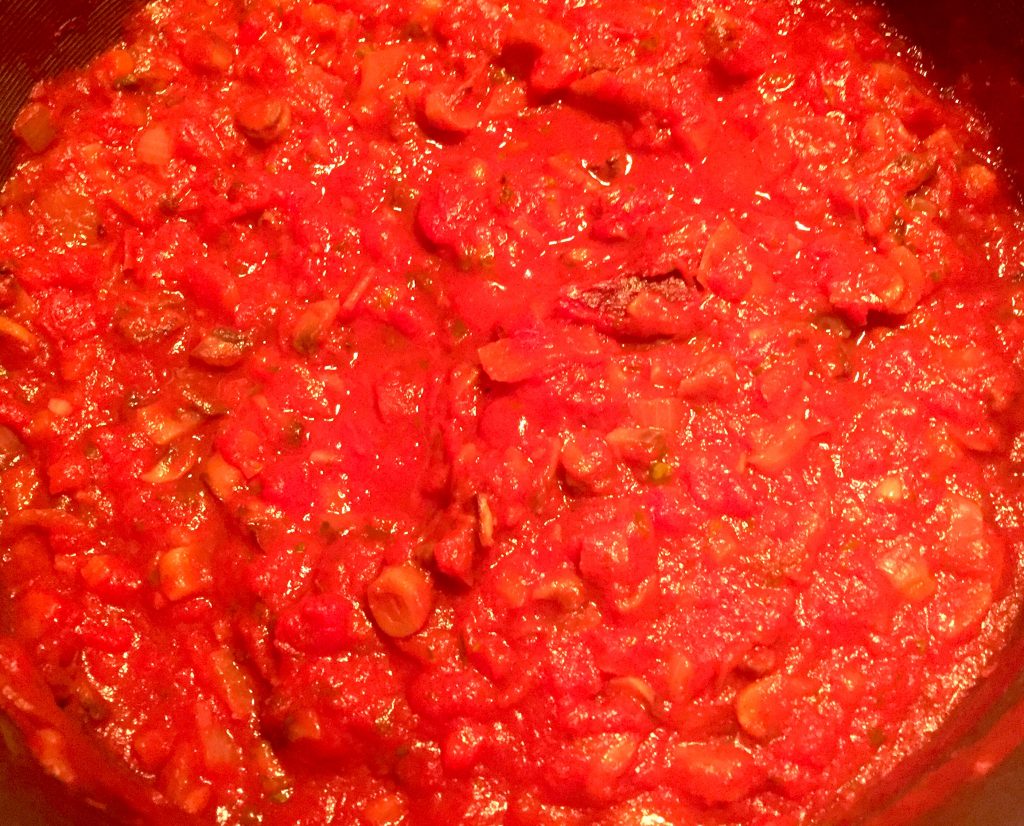 This particular vegetarian spaghetti sauce was a culmination of various yummy ingredients like sauteed mushrooms, roasted peppers, caramalized onions, minced garlic cloves and fresh herbs from the garden. Piled generously onto some gluten free baguettes (store-bought I admit), and blanketed with grated dairy free cheese. Broil, devour, try to freeze any sauce that didn't get "tasted" by bedtime.