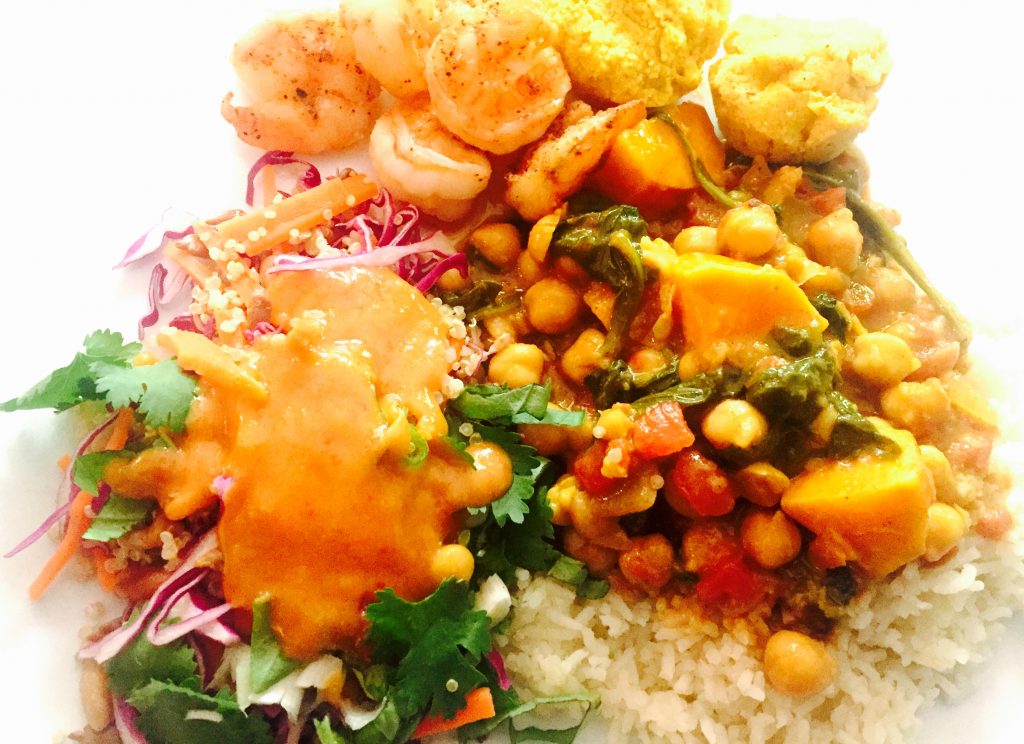 Another welcome feast courtesy of Nona May Magic Wednesday, this week a notably filling and delicious meal complete with zesty Thai-inspired quinoa salad in a stellar dressing with just the right amount of kick.
Combined with a hearty dose of chickpea and sweet potato curry with a side of sauteed shrimp, we couldn't have been more content, thanks Nona May!
Just a side note about this feast, it also came with a gluten free apple crumble … you know just because, nobody going hungry here I think!