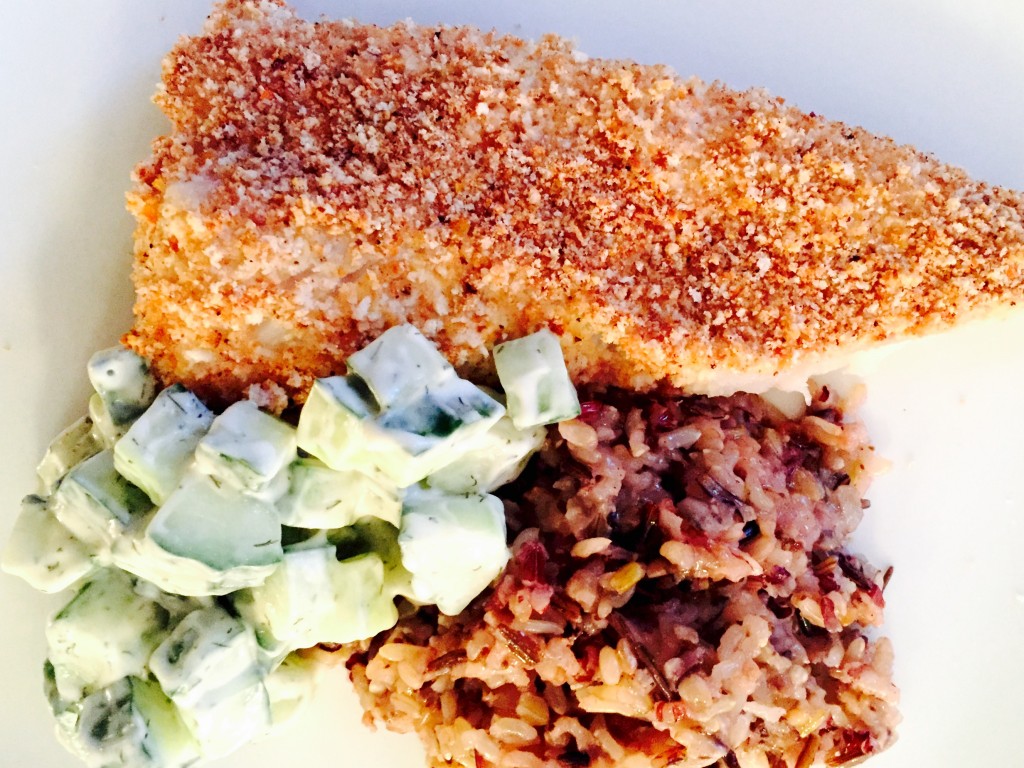 This Monday our weekly menu plan called for the following.
Protein: Cod
Vegetable: Cucumber
Side: Wild rice
To be honest, haddock or cod both work well depending on price and availability, but be sure to buy fresh fish always!
Gluten Free Baked Breaded Cod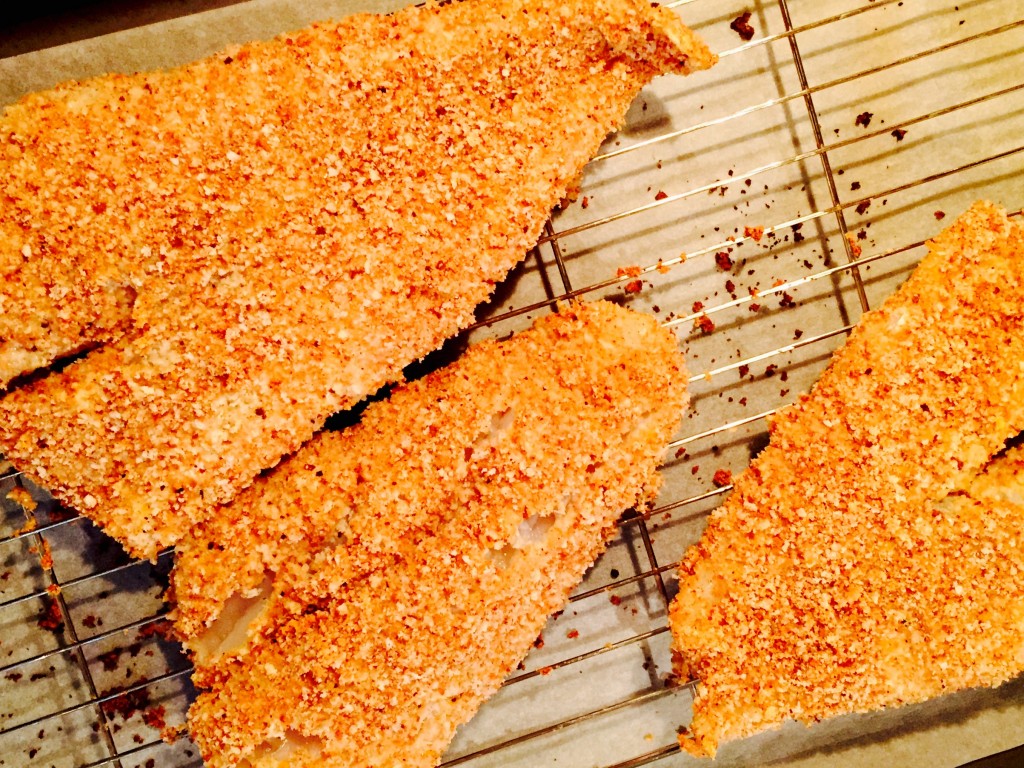 Fresh cod fillets from my local fishmonger are always a welcome treat in our house. I prefer to cook them on a wire rack so the bottom doesn't get too soggy. Leftovers of the breaded cod can be gently shredded and mixed with a little mayo for an extra tasty snack or sandwich filling, so there really is no such thing as too much of this amazing dish.
Cucumber Salad & Wild Rice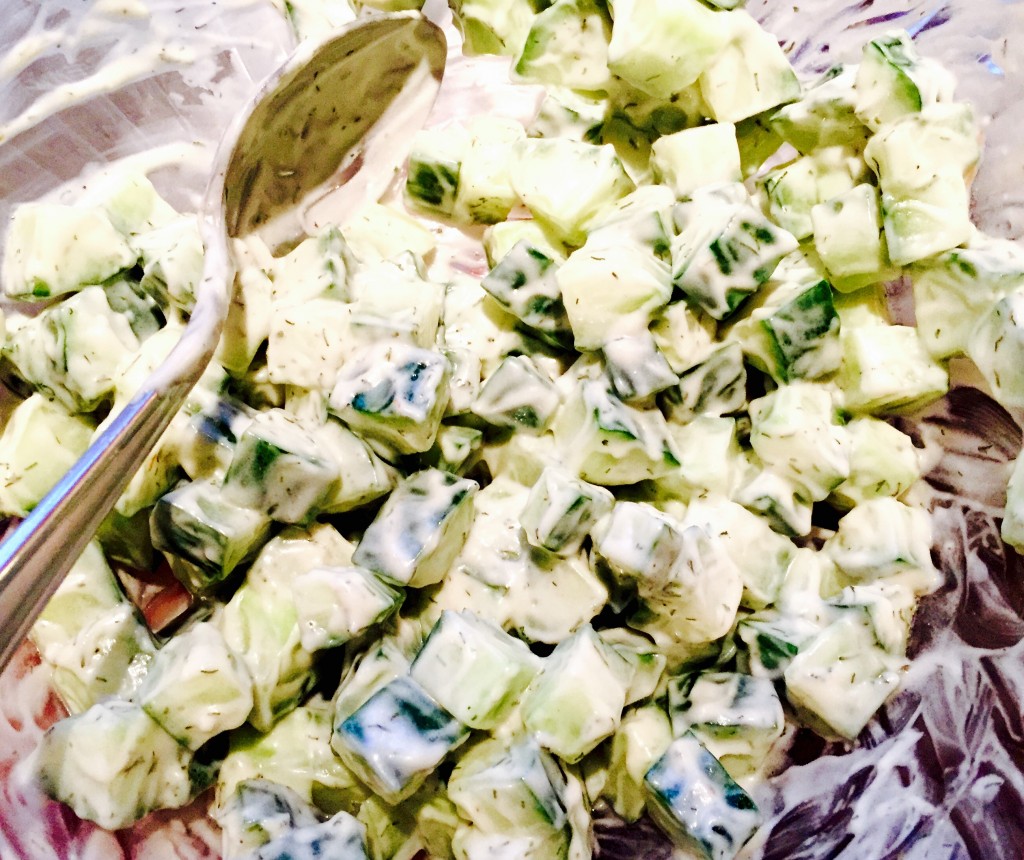 March is always a trying month where lingering winter weather is concerned. What better way to wake up the senses than with refreshing cucumber salad. To keep things hearty though a rich and nutty serving of tasty lundberg wild rice is the perfect accompaniment to baked breaded cod.