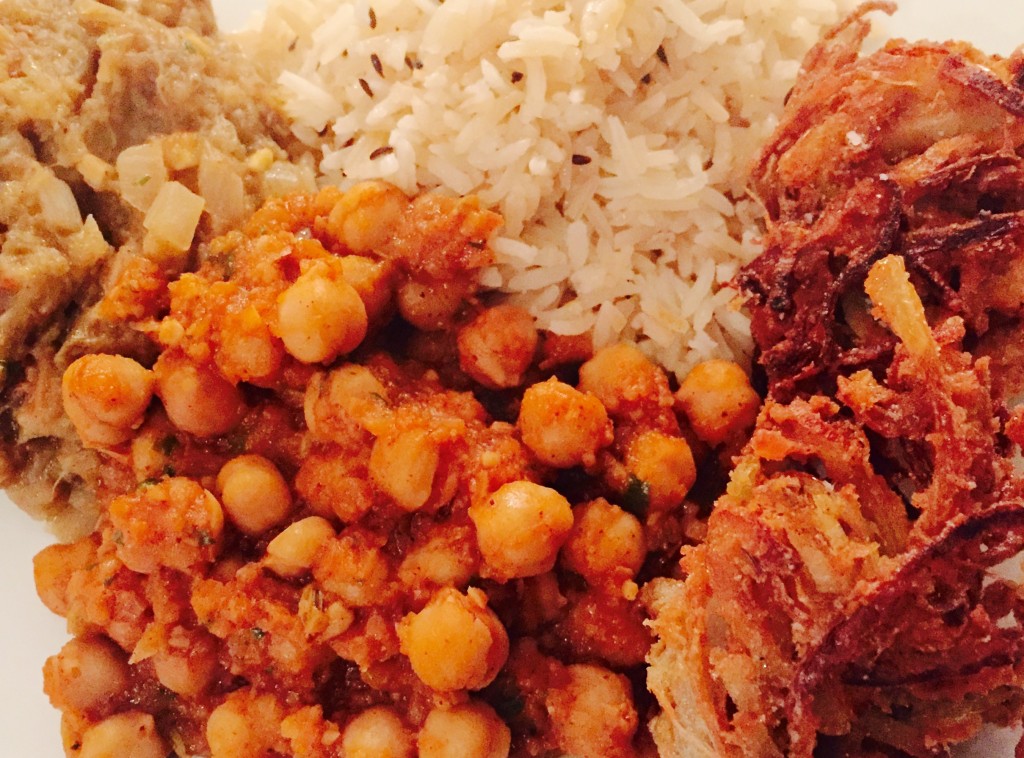 Indian Food Soothes The Soul
This Friday our menu plan called for … nothing, because Friday is a just-for-fun day. Rather than order take-out however I decided to make some of our trusty Indian favourites; namely:
Chana Masala: Chick peas in a warm garam masala sauce
Baingan Bharta: Mashed eggplant with diced tomatoes and yummy spices
Onion Bhaji: Thinly sliced onions mixed into an egg & flour batter then deep fried to perfection
Basmati Rice: Prepared in a large cast-iron dutch oven with toasted cumin seeds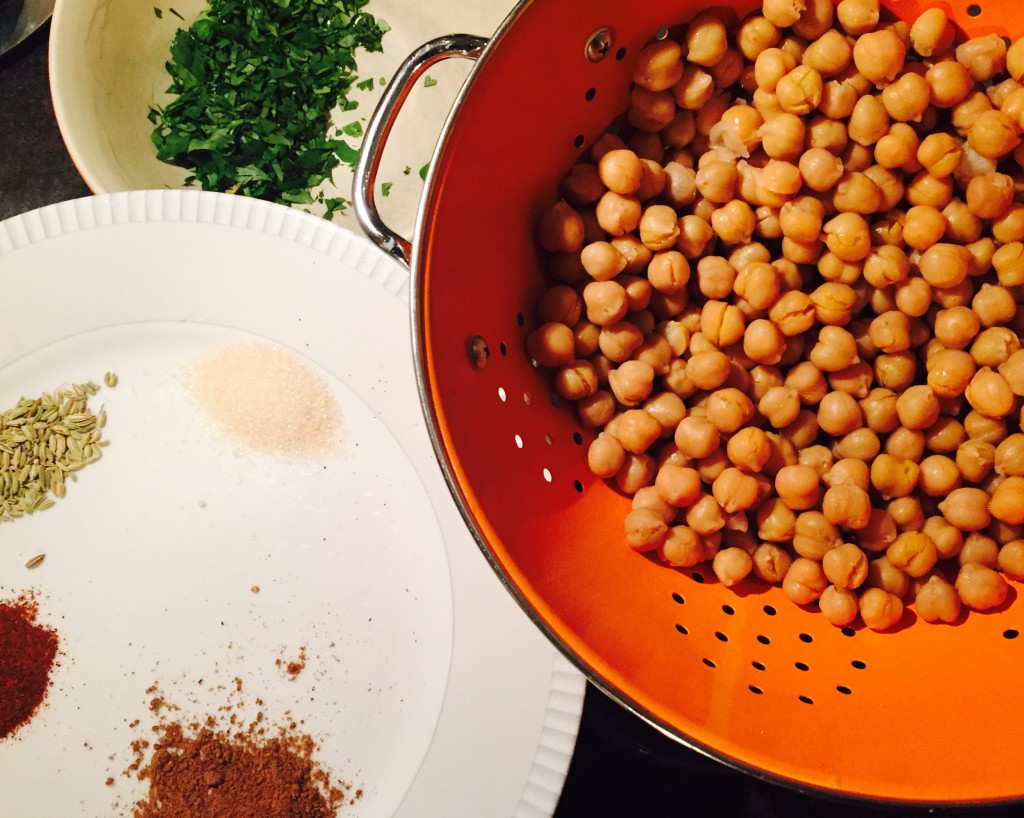 Chana Masala
Chickpeas are such a magical legume, and can be prepared in a multitude of tasty ways. Middle-eastern cuisine is such an inspiring way of learning the roots of chickpea variety; there's so much more than hummus to explore! The main dish of our meal this Friday had to be chana masala, our girls love it and Liz and I consider it to be a personal favourite when ordering out, so it only made sense to chose it as our feature.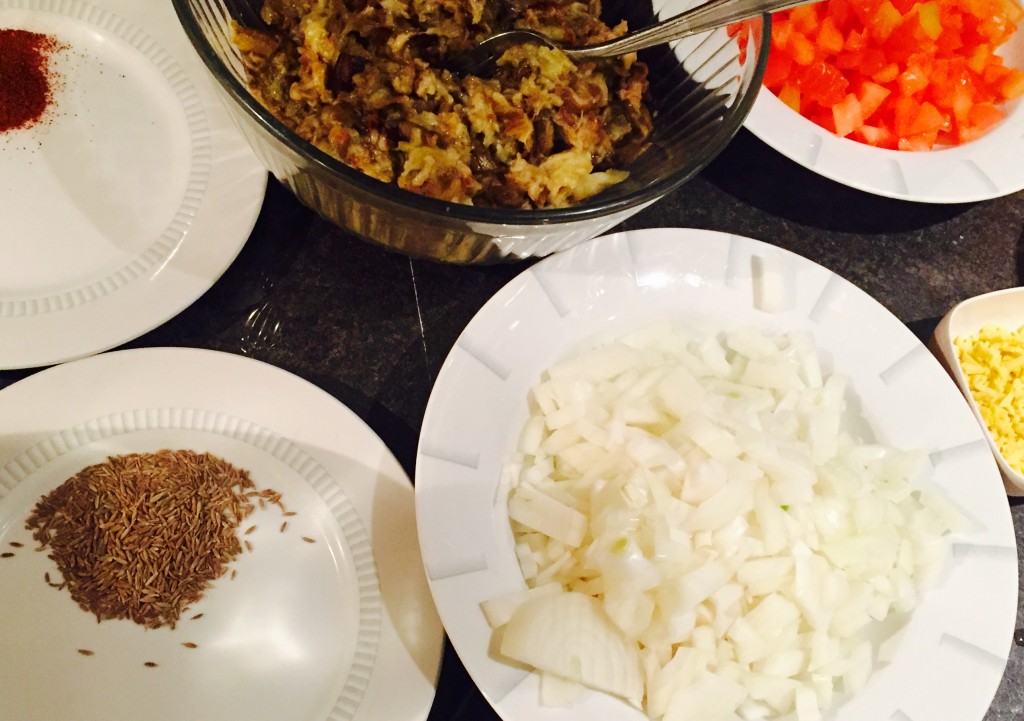 Baingan Bharta
There are some who snub there nose at eggplant, that is only until they try it seasoned with salt, pepper and oil then roasted in a hot oven … then I would say that those snubbers would quite quickly change their tune. Taking the process one step further by mincing it and sautéing it with tomatoes and delicious spices can only lead to wonderful results. Baingan bharta is also one of our favourites, and though looks can be deceiving, it is definitely a taste experience worth enjoying.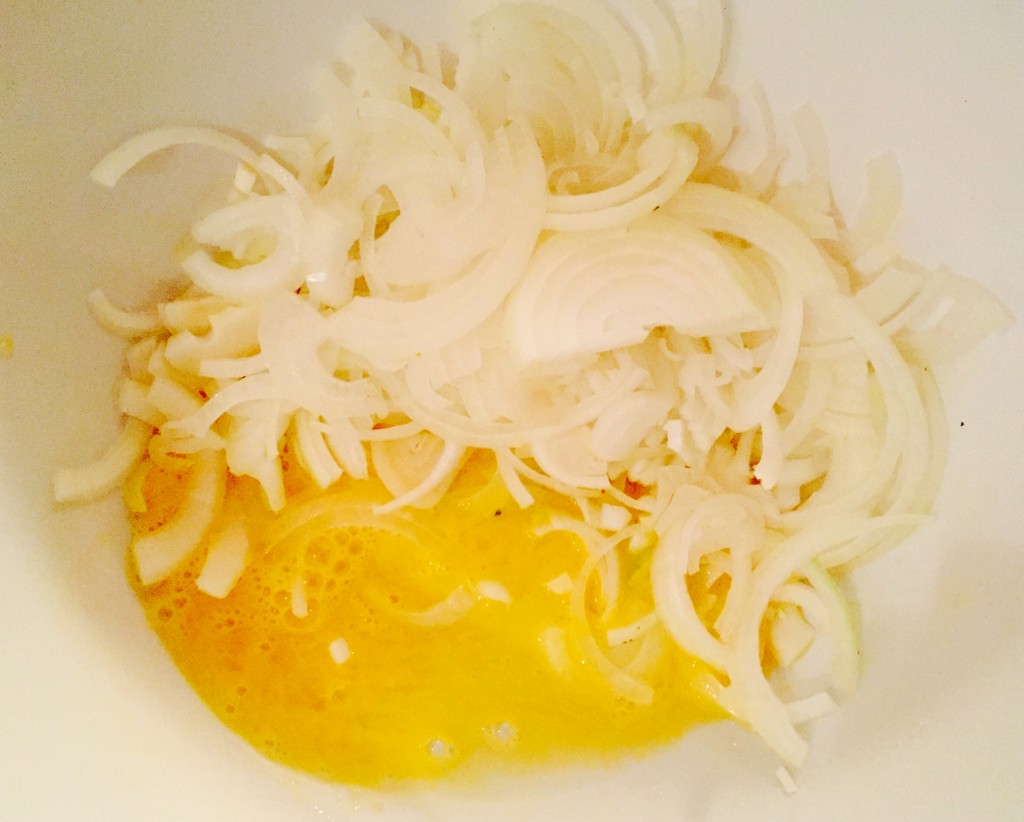 Onion Bhaji
This Friday meal was my first opportunity ever to prepare onion bhaji from scratch. I was so excited to try it and was pleasantly surprised at how simple the process was. What delicious results too, they were so tasty, with that perfect crunch on the outside and warm, soft, sweet onions on the inside. Definitely going to make these more often.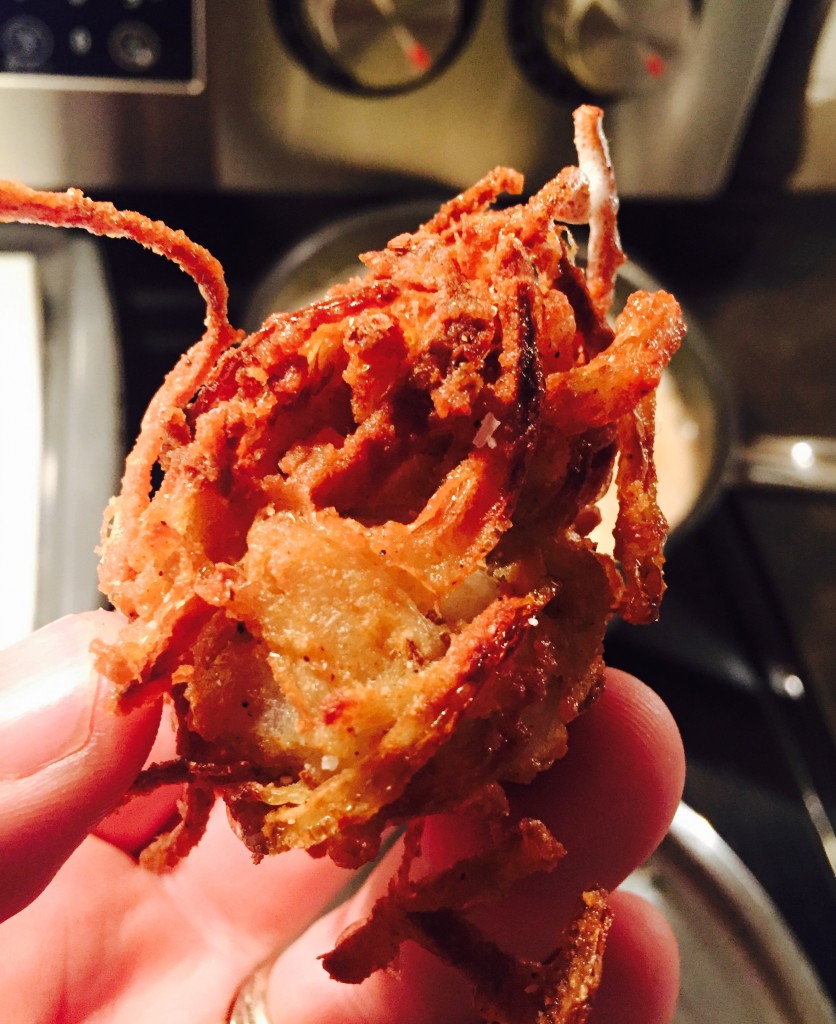 Basmati Rice with Cumin Seeds and Cinnamon
Without a doubt, my most favourite way to eat rice is when it's prepared with Indian-inspired flavours. Toasting whole cumin seeds in a dutch oven then toasting the rice as well gives such an earth and rewarding character to the rice that it becomes unmistakingly delicious. Throw in a cinnamon stick for a subtle hint of mysterious flavour and you have the perfect accompaniment to any Indian dish.