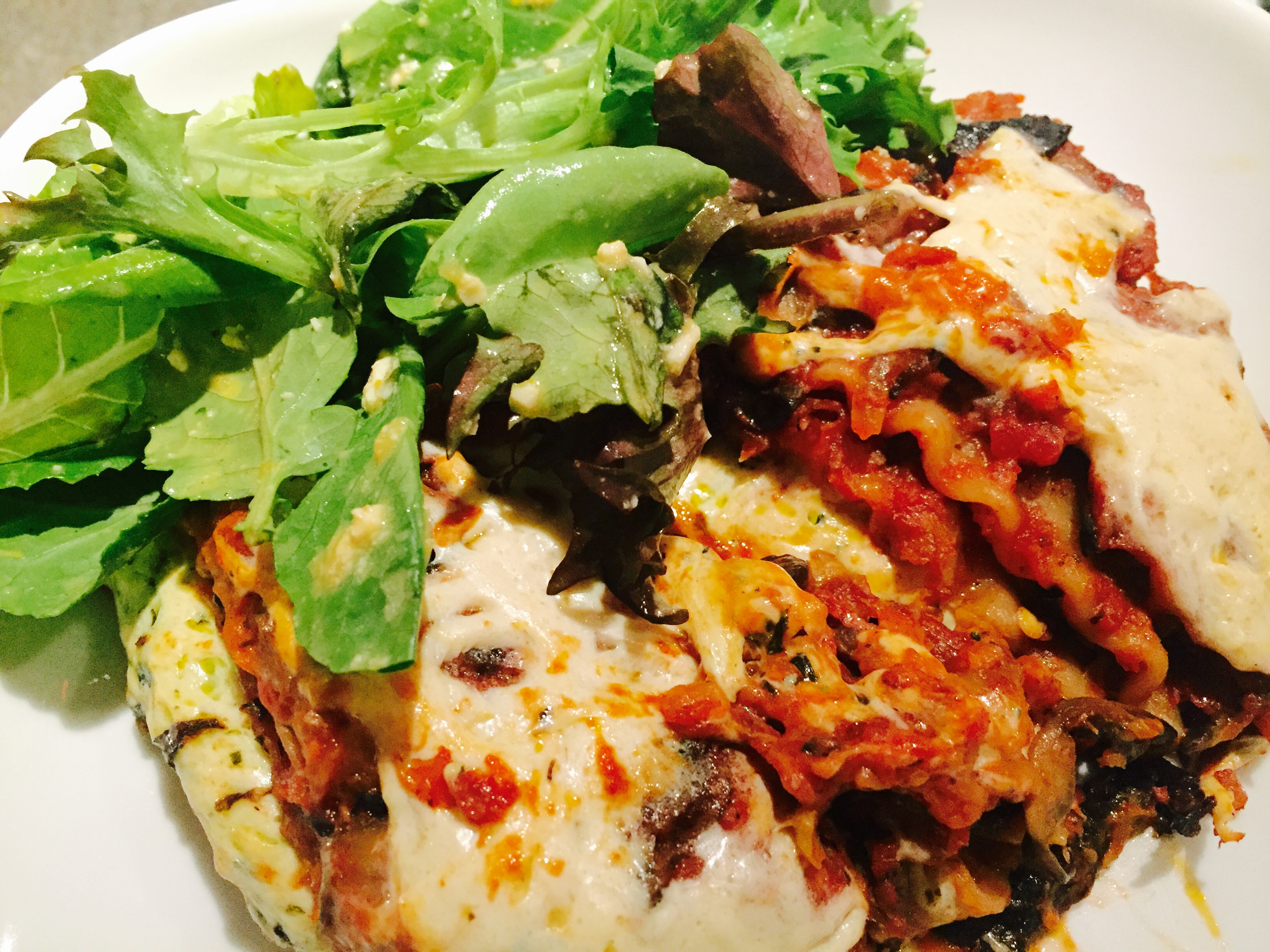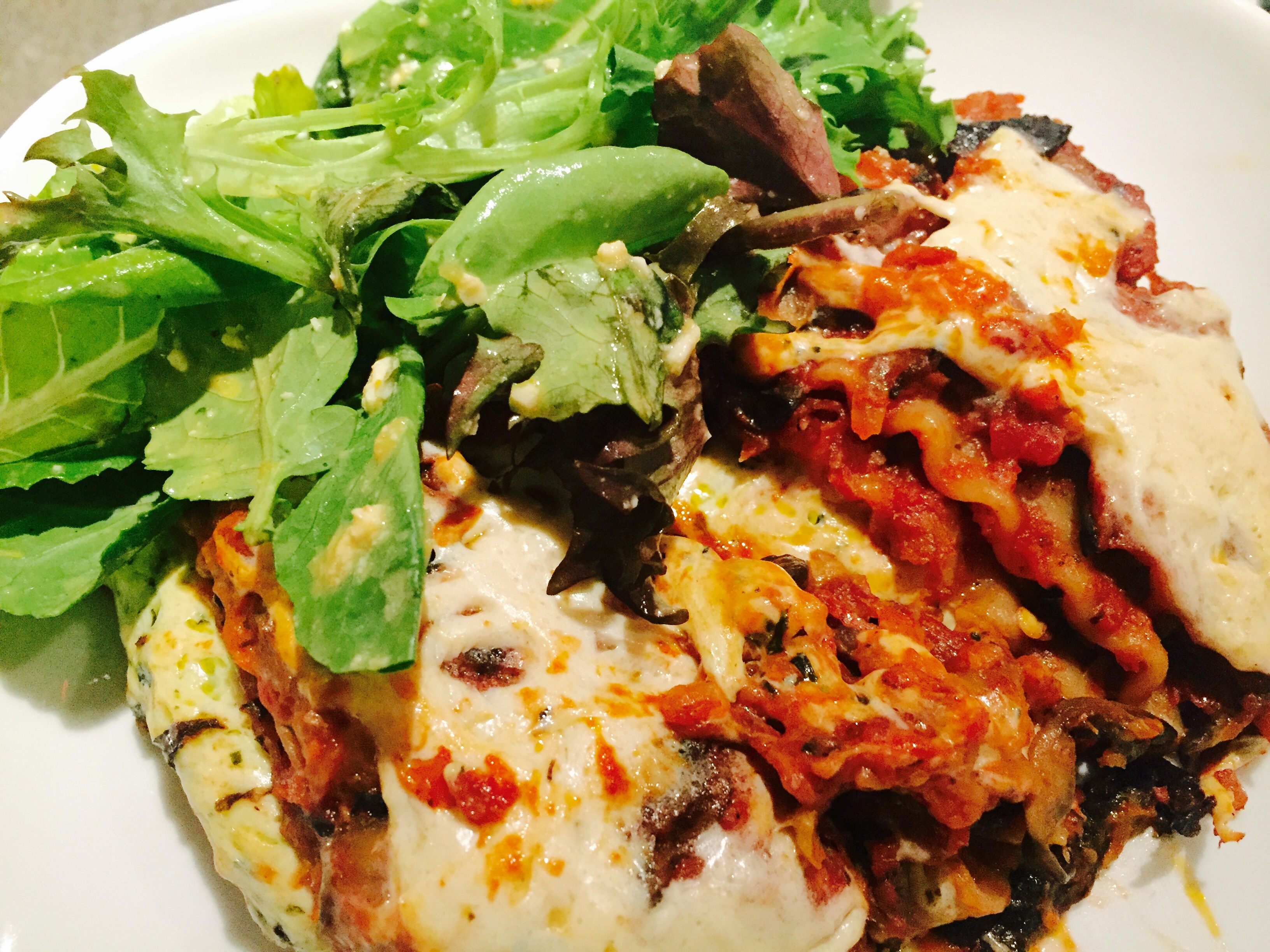 Overview …
My weekly menu plan for this Sunday called for:
Protein: None!
Starchy Side: Lasagna
Vegetable: Things that go in lasagna
Many years ago we had a serious lasagna craving, and we satisfied it a little too well. We ate so much lasagna that we kind of turned ourselves off of it for a little while. Now that a good amount of time has gone by however, I couldn't resist the temptation to include at least one lasagna dish in the menu plan.
Delicious Vegetarian Lasagna
Lasagna fills you up, it's no secret, so making anything more than a salad to go along with it seemed like overkill. Thankfully I had some vinaigrettes left over from my Salad Three Ways the week before, and they were used to good effect as the perfect accompaniment for our hearty one dish dinner.
The motivation for my lasagna came from Amanda Barnier, a food specialist at Canadian Living. Her Classic Lasagna recipe reminded me of good old fashioned lasagna that kept you wanting a second or even a third helping. Replacing meat with some carefully prepared vegetables and using dairy free cheese in between layers kept this meal friendly for our entire family.
My secret weapon however was … timing. The night before, I made a simple vegetarian spaghetti sauce with a side of organic bison meatballs for some unexpected guests. I made enough sauce for everyone of course, but made a LOT more on purpose to have enough for my Sunday vegetarian  lasagna. The "secret" of course being that, every tomato sauce dish tastes better the next day once all flavours have had a chance to meld, cool, and truly come together with their own special character.
I couldn't wait to use this great big batch of leftover vegetarian spaghetti sauce as the base for my lasagna layers. To make it even better though, I sautéed lots of thinly sliced mushrooms until they had given up all of the their moisture and started to turn a lovely nutty brown. I also slowly roasted a peeled and sliced eggplant, minced it after it had caramelized and started to brown, then added it with my mushrooms to the reheated sauce … this vegetarian lasagna turned out to be simply delicious.
I followed Amanda's layering guide very carefully, substituting a mix of daiya white cheese blended with fresh oregano and basil in the food processor as the middle "ricotta" layer. Admittedly we did not wait for the lasagna to fully cool, but our impatience was immediately rewarded. The end result was a beautifully rich and sumptuous medley of flavours that everyone enjoyed, with seconds and thirds even!