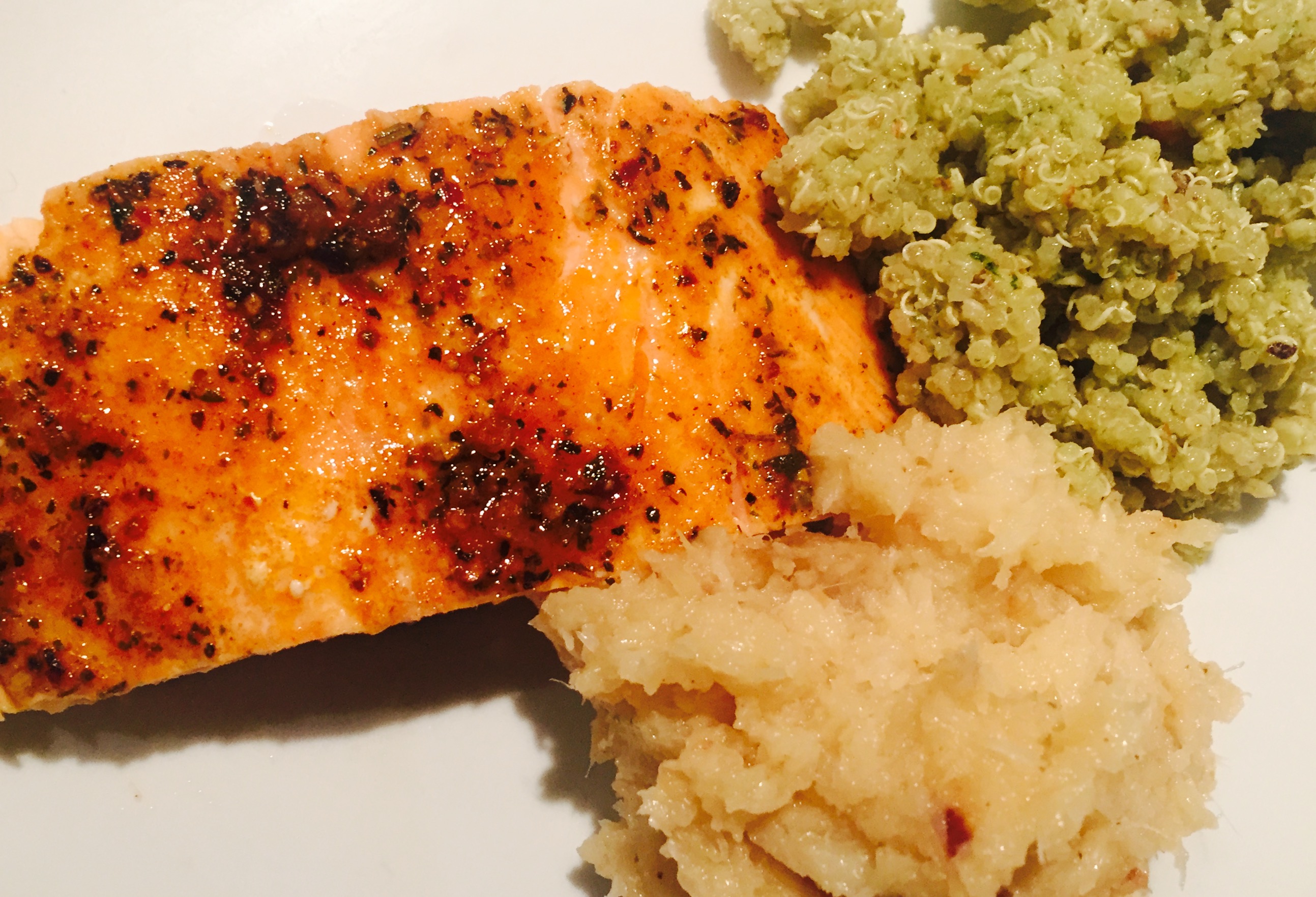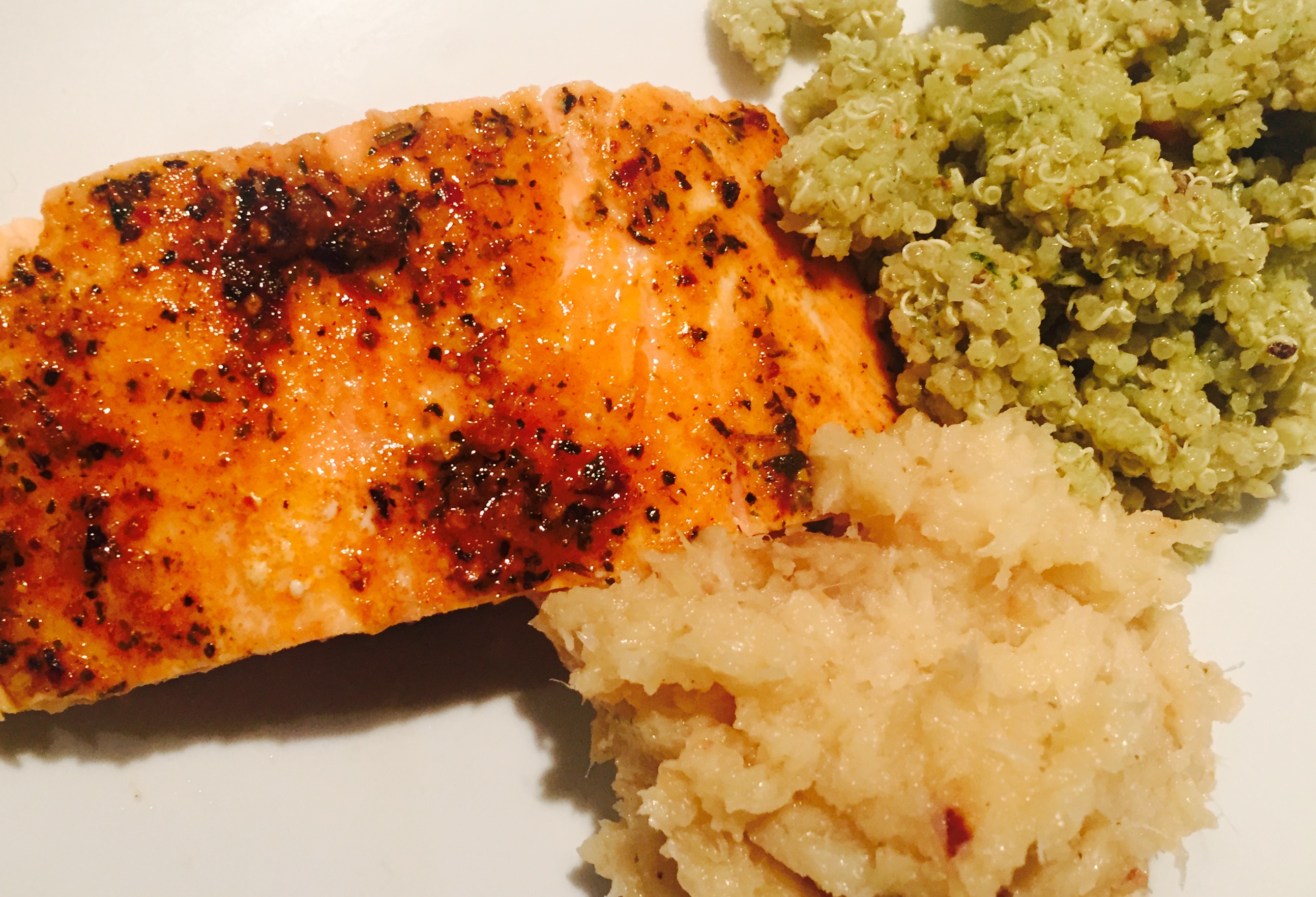 Overview …
My weekly menu plan for this Tuesday called for:
Protein: Salmon
Starchy Side: Quinoa
Vegetable: Parsnips
Before we started following a menu plan, salmon was always the go-to fish in our house, and we've narrowed it down to a fine art as a result. Since the plan began though we've been eating so many different varieties of meat and fish that it was really nice to come back to one of our old favourites.
Liz and I love quinoa, but it's still not a first-pick for our girls yet. Undaunted though, our mission is to serve healthy variety despite our children putting up a fuss. A few bites of something new is Much better than the same old, and thanks to a previous meal on the menu a new variety of starchy side was able to make an unexpected appearance.
The vegetable for our Tuesday menu just happened to be one of my personal favourites, and finding a stellar organic variety available at our local health food store was just an added bonus. Parsnips are such a sweet and delicious vegetable, especially when paired with a generous amount of sautéed organic garlic!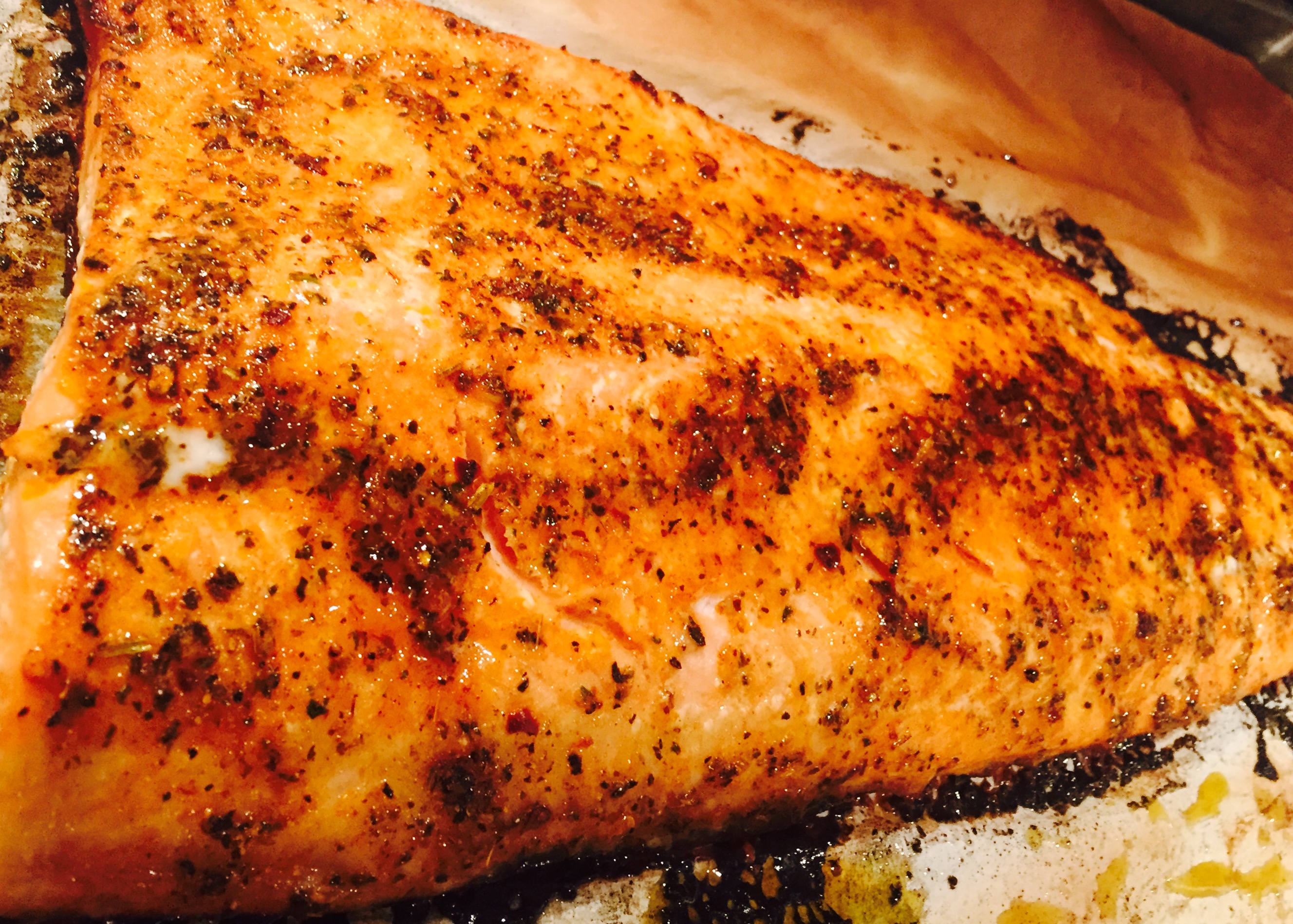 Cajun Broiled Salmon
With so many experimental combinations of new ingredients and cooking methods on our menu plan, being able to enjoy a dish like cajun salmon that is so familiar to us makes us feel like we've come back full circle somehow. Even though my trusty cajun spice and brown sugar paste were a familiar addition, I specifically avoided defaulting to my BBQ crutch; baking to start and broiling to finish seemed like a challenging yet reliable test for our substantially sized whole salmon side.
My reliably delicious cajun rub is equal parts organic cane sugar and cajun spice mixed with just enough virgin olive oil to make a paste. When barbecuing, there is very little else to do except slather a generous amount of this paste, throw it on the grill and watch the messy magic unfold. For the oven however I decided to make a little less paste and then thin it out with just a splash of white wine.
The end result was a well-flavoured but not over-exaggeratedly coated slab of fish. Mostly baked and quickly broiled to finish, the tender salmon turned out perfectly and was slightly more elegant than our usual BBQ variety. I will most certainly do salmon this way again.
Pesto Quinoa
Driving home after work I came up with a few ideas of how to prepare our quinoa starchy side, but none of them seemed to really fit the the southern theme. I resolved at some point between work and home that the culturally-themed rule would have to be broken in order to accommodate a strong and simple craving for an obviously delicious alternative.
A couple of weeks earlier, we indulged in some penne pesto salad, and thankfully at the time there was plenty of leftover pesto to wrap up and freeze for later on. Well, "later on" meant this Tuesday, and I couldn't possibly resist the temptation to mix our lovely quinoa with tasty leftover pesto. The result was strangely satisfying and delicious, whether it fit the theme of our main protein dish or not.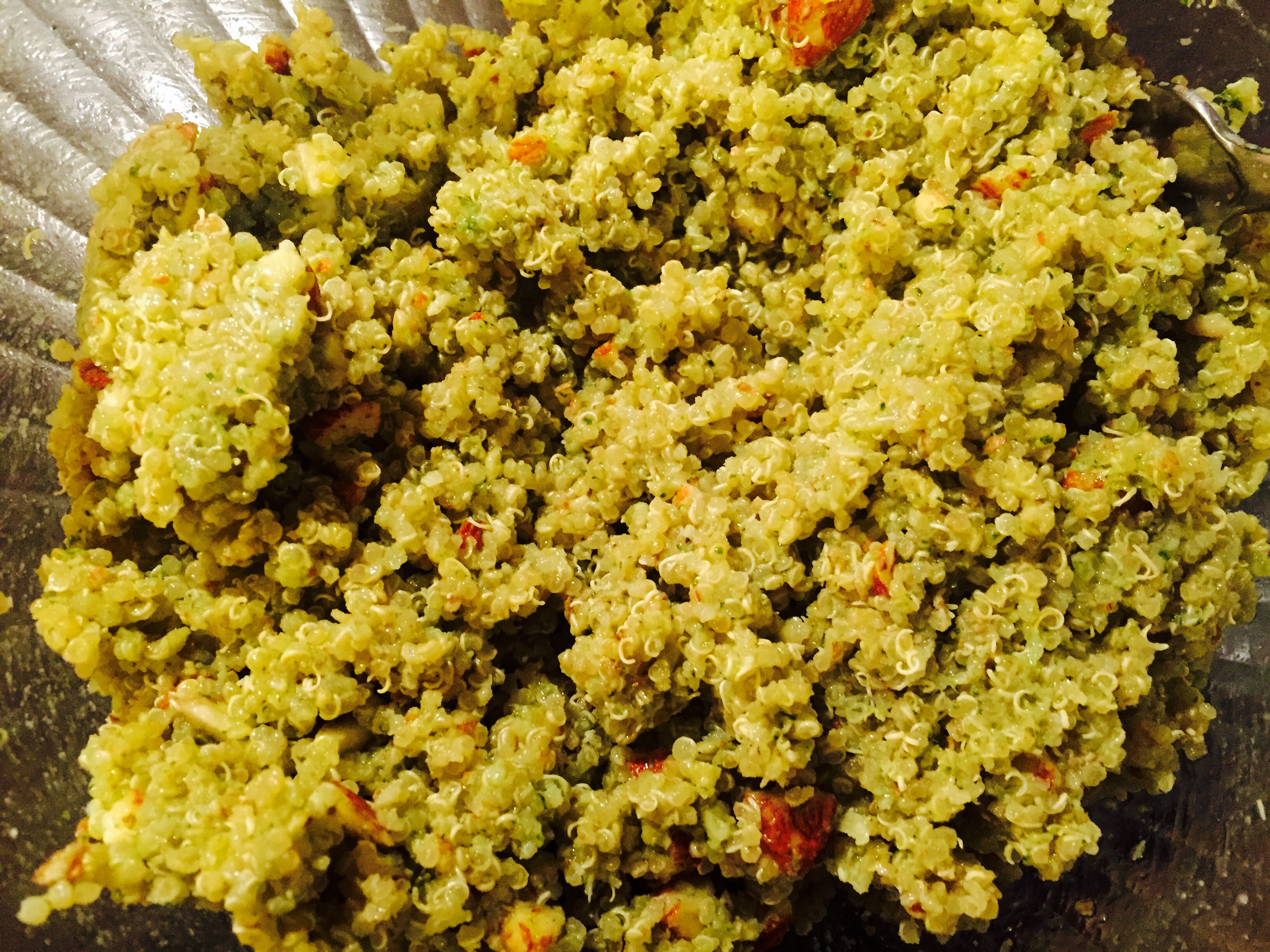 Mashed Parsnips and Garlic
When my girls and I go grocery shopping we always have fun picking healthy ingredients. One of the best parts of our trip to the health food store this past weekend was picking out organic parsnips; they were absolutely massive and we had a big laugh at the oddly-sized giant vegetables as they careened into our shopping cart.
Steaming the parsnips was easily the most time-consuming part of preparing this meal. The giant vegetables were fun to buy but even when sliced into equal parts they took a fair amount of time to turn fork-tender. I purposefully peeled half a dozen chunky garlic cloves to accompany this side, mincing and sautéing them over low heat until they were just golden and delicious. All of it mashed together with copious amounts of soy-free, dary-free margarine, some salt and pepper and a good glug of coconut-almond milk, and pure deliciousness. Such a nice accompaniment to the broiled salmon.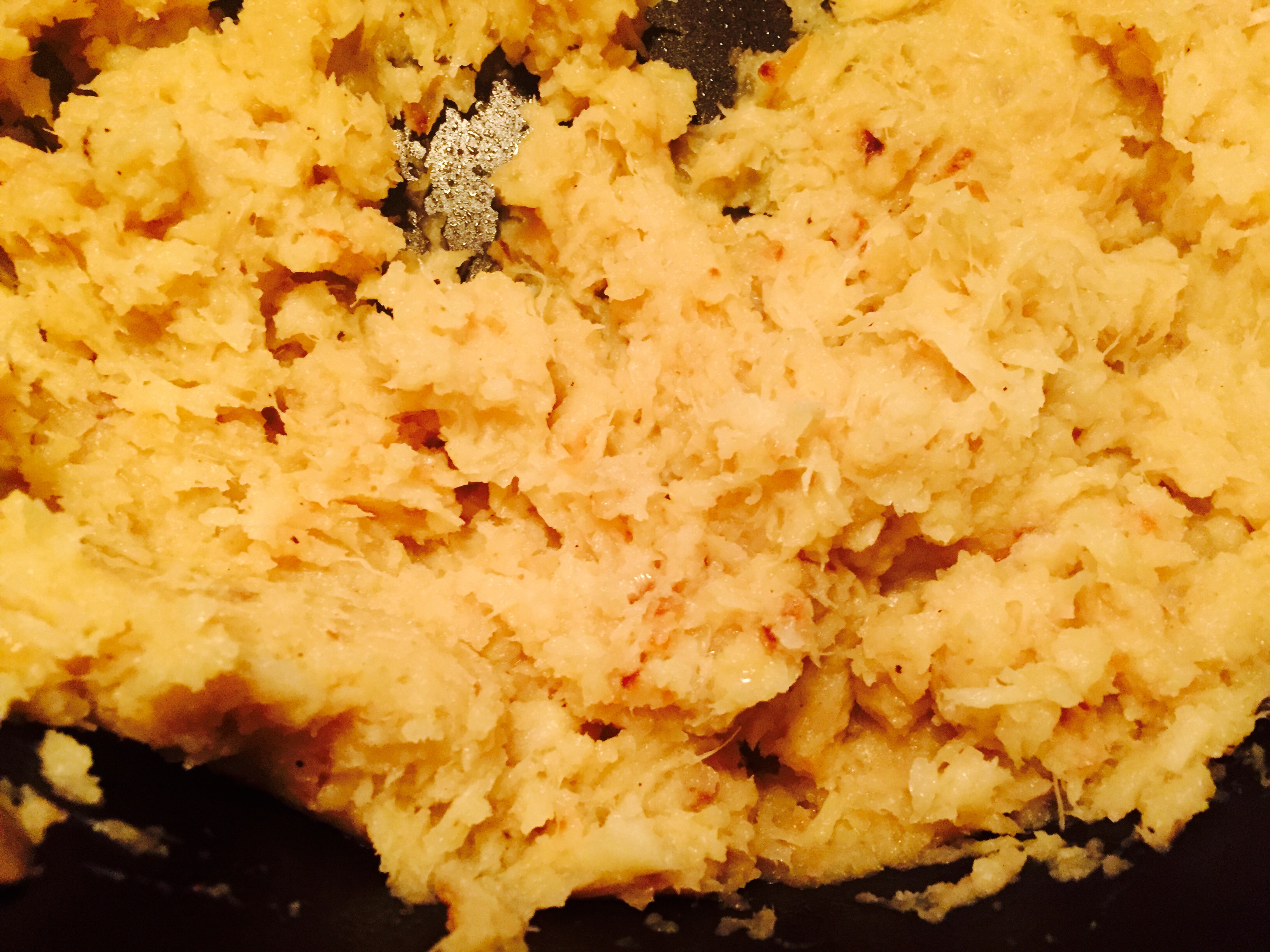 Mixing and Matching
Tuesday's menu found me baking, boiling, sautéing and broiling, all of it a far cry from months ago and what would have undoubtedly been a button-pressing microwave rush to some quick and unhealthy Tuesday finish. The menu plan is a constant source of inspiration for me and it keeps me genuinely looking forward to each new meal so I can learn and practice the very important art of traditional culinary methods using fresh and healthy organic ingredients … I'm frikkin loving this!