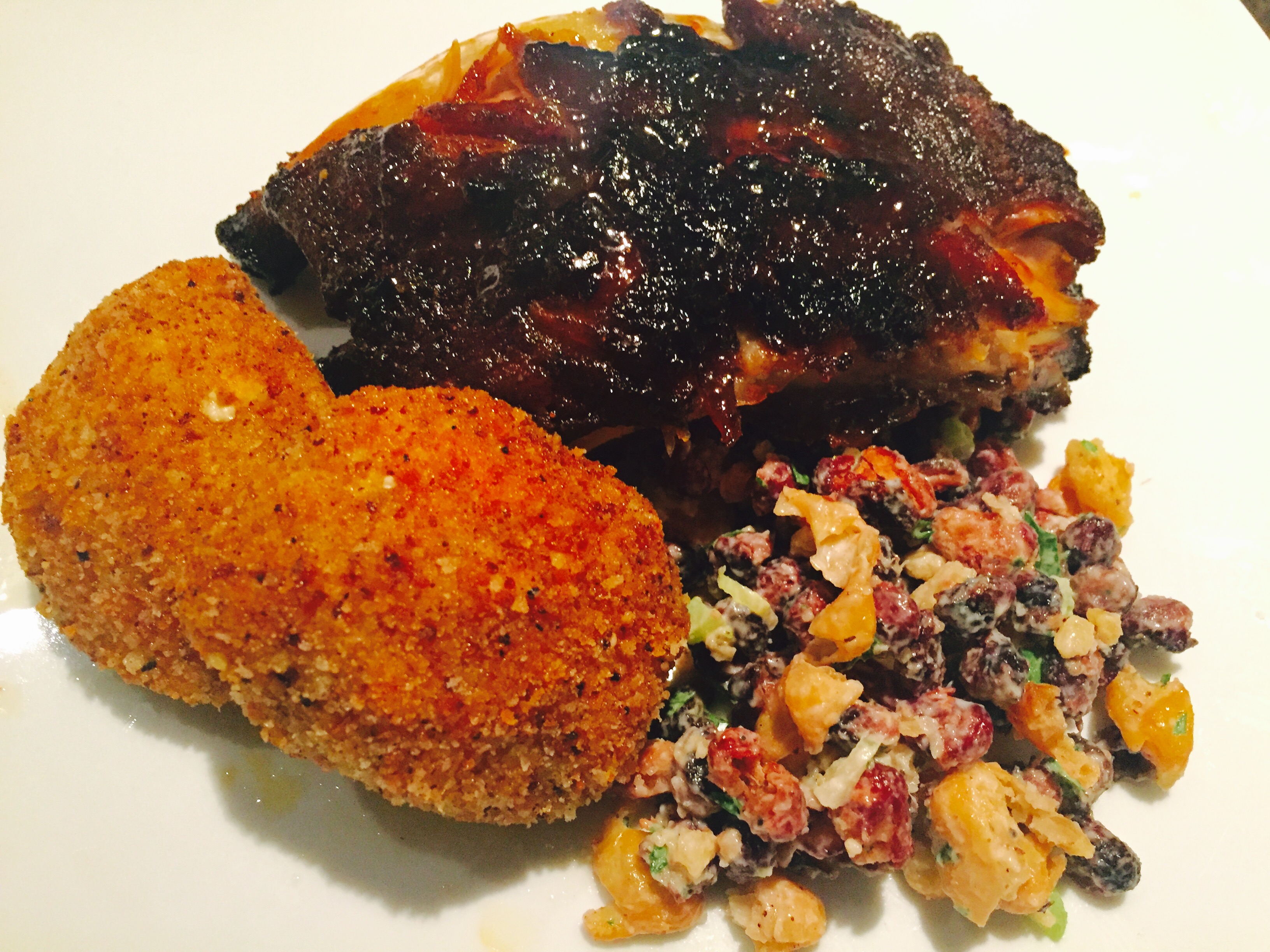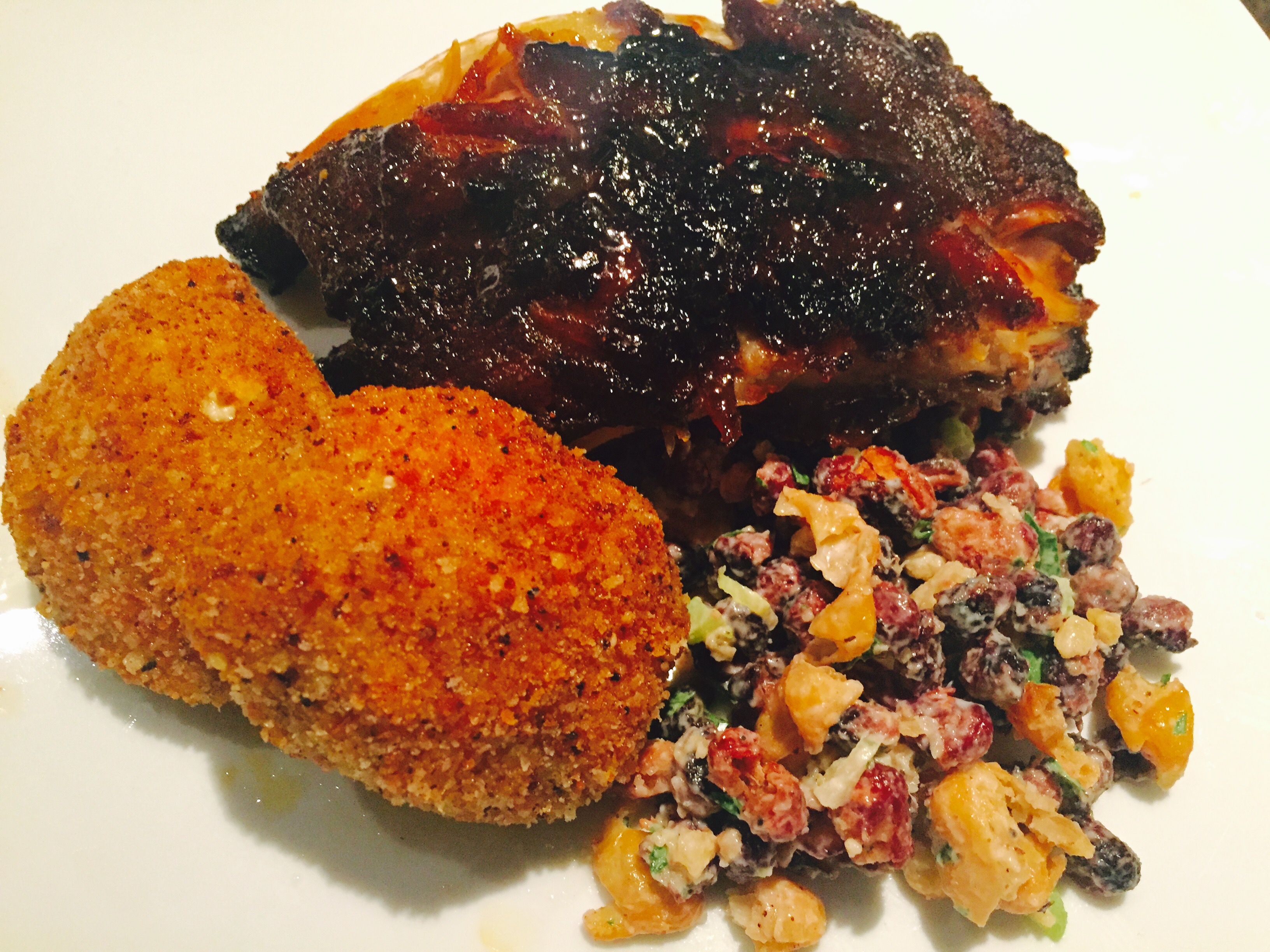 Overview …
My weekly menu plan for this Sunday called for:
Protein:  Baby Back Pork Ribs
Starchy Side: Beans
Vegetable: Okra
Good ribs are like a rite of passage, many struggle to find just the right method that can reliably produce delicious, fool-proof, fall-off-the-bone ribs. I haven't mastered it yet, but was really happy with the results. I can confidently say I've almost perfected a method that works reliably for me … finally!
It's taken me quite some time to get excited about beans again, you might say I've had my fill and somehow just couldn't get motivated to make something fun out of them. Reminiscing about how delicious our roasted chickpeas turned out a few weeks back, I suddenly couldn't wait to try something similar in my own twisted non-traditional take on bean salad.
For almost a month I had been craving okra, stuffed with rice and cheese and other good things, then breaded and deep fried to a golden brown perfection … but unfortunately there was no okra to be found at my grocer. The craving was strong though, and I really wanted a cheesy, breaded, deep-fried side; have a look below to see what side dish got called in for the substitution.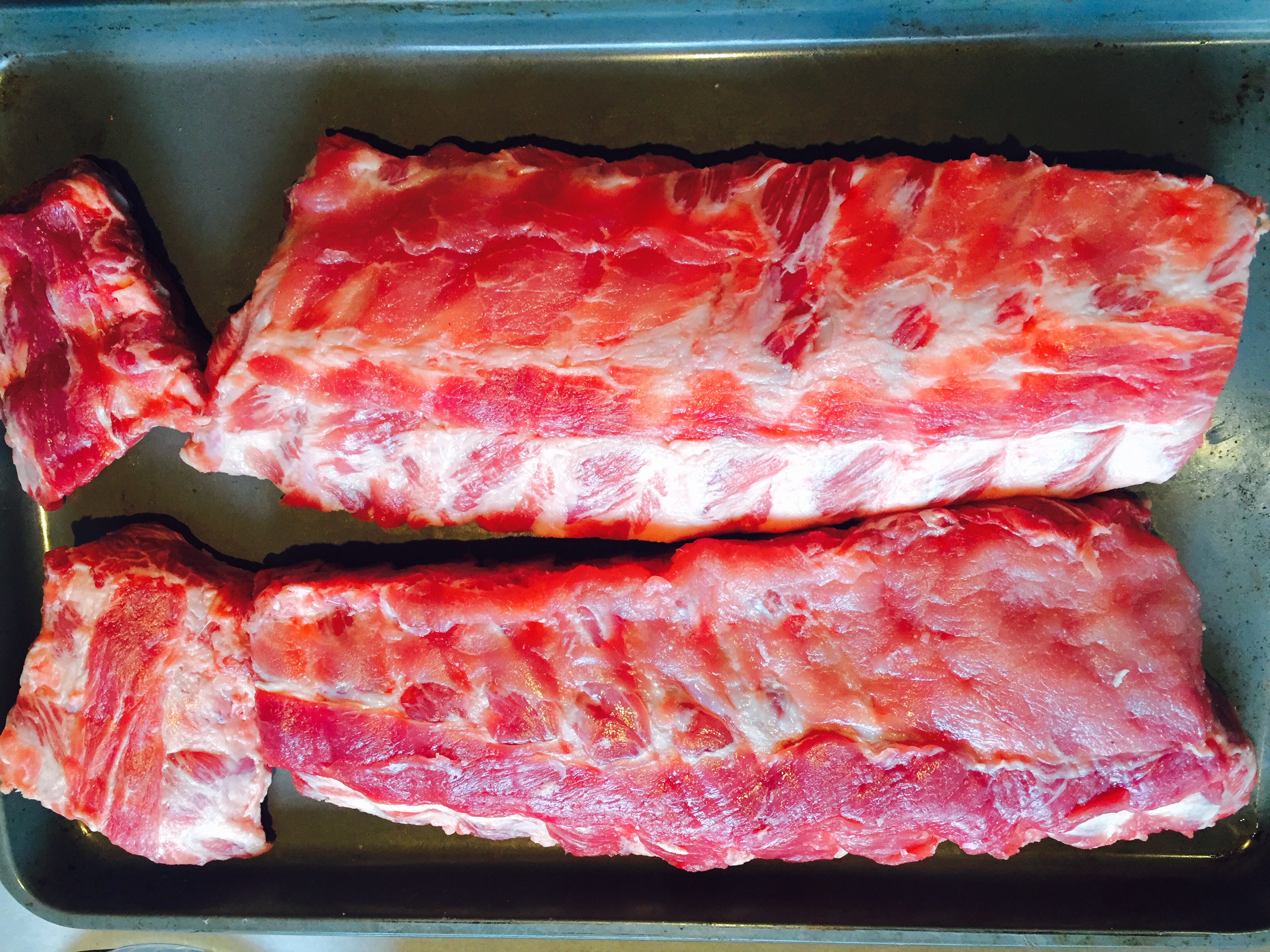 Baked & Barbecued Baby Back Pork Ribs
Ribs are good, but great ribs are sacred and it's important to pay your dues by practicing in order to get them just right. Slow-cooked smoked ribs are arguably the most delicious way to cook this messy finger-licking main, but what if you don't have an awesome smoker (yet)?
Well first you need a truly great dry rub recipe, and as luck would have it I had just enough of my Big James Pork Rub leftover from the week before when I made some fantastic Pulled Pork with BBQ Sauce. The stage was set for me to take my lead from the good folks over at Bon Appétit Magazine and their Best-Ever Barbecued Ribs recipe. The well-wrapped beauties came out of the oven late morning and went right into the fridge to cool, tightly wrapped, in preparation for their trip to the BBQ later that night.
The good folks at BBQ manufacturer Char-Broil have a fun you tube channel with great tidbits for aspiring grillers. Their video for how to prepare baby back ribs for the grill is a great starting point if you've never taken on the task before but you need a great BBQ sauce to finish the job. This honey BBQ sauce at allrecipes can get you by even with half the ingredients missing. Using a little imagination though, your own sauce can be equally delicious; I recommend maple syrup, brown sugar and honey in any ratio as a base for your personal creation … especially when baked ribs are involved.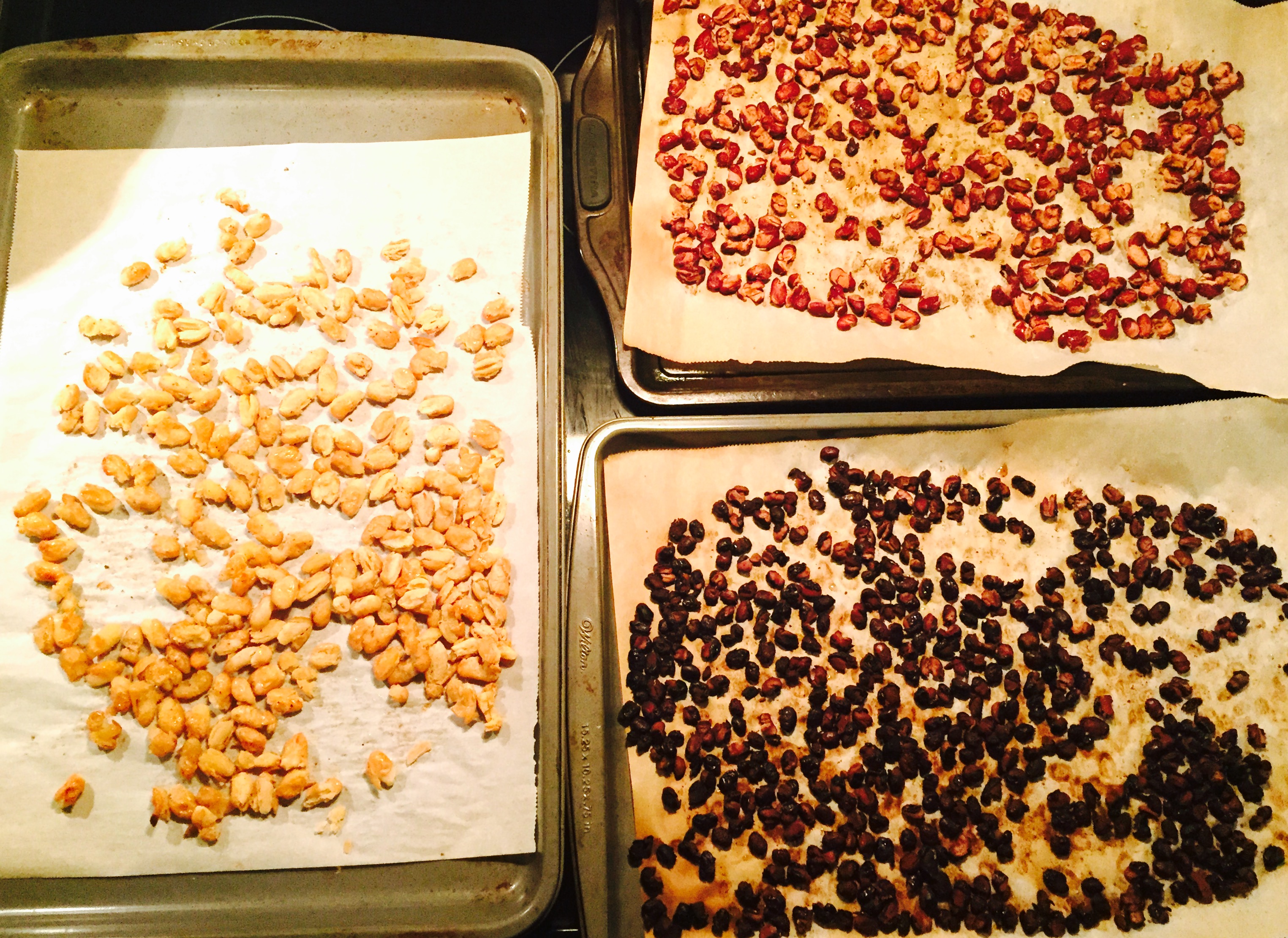 Roasted Bean Salad
How many times have you eaten bean salad, you know the kind, lots of different types of canned beans, rinsed and steeped in a mildly sweet vinaigrette with some raw onion slices for crunch. Don't get me wrong it's tasty enough but I just feel like I've had it a million times, and it was secretly driving me a little batty.
Subconsciously ready to break the mould somehow I persisted and bought one tin each of black beans, kidney beans and butter beans. After rinsing them well, I patted them dry and tossed them in a bowl with some olive oil, salt & pepper, then I roasted them for 25 minutes till they just started to get crispy on the outside. By themselves, they were just so delicious and before mixing them with a little mayo, dijon and finely chopped celery I promised myself to roast a bunch of beans again some time very soon …
… next time though, no salad, just a little kosher salt and my plan is to leave them out in a bowl unsolicited for guests to try. Then I'll sit back and watch them guess what these scrumptious morsels were before they got their hands on them. Believe me, you definitely want to try this because roasted beans are completely addictive and insanely delicious.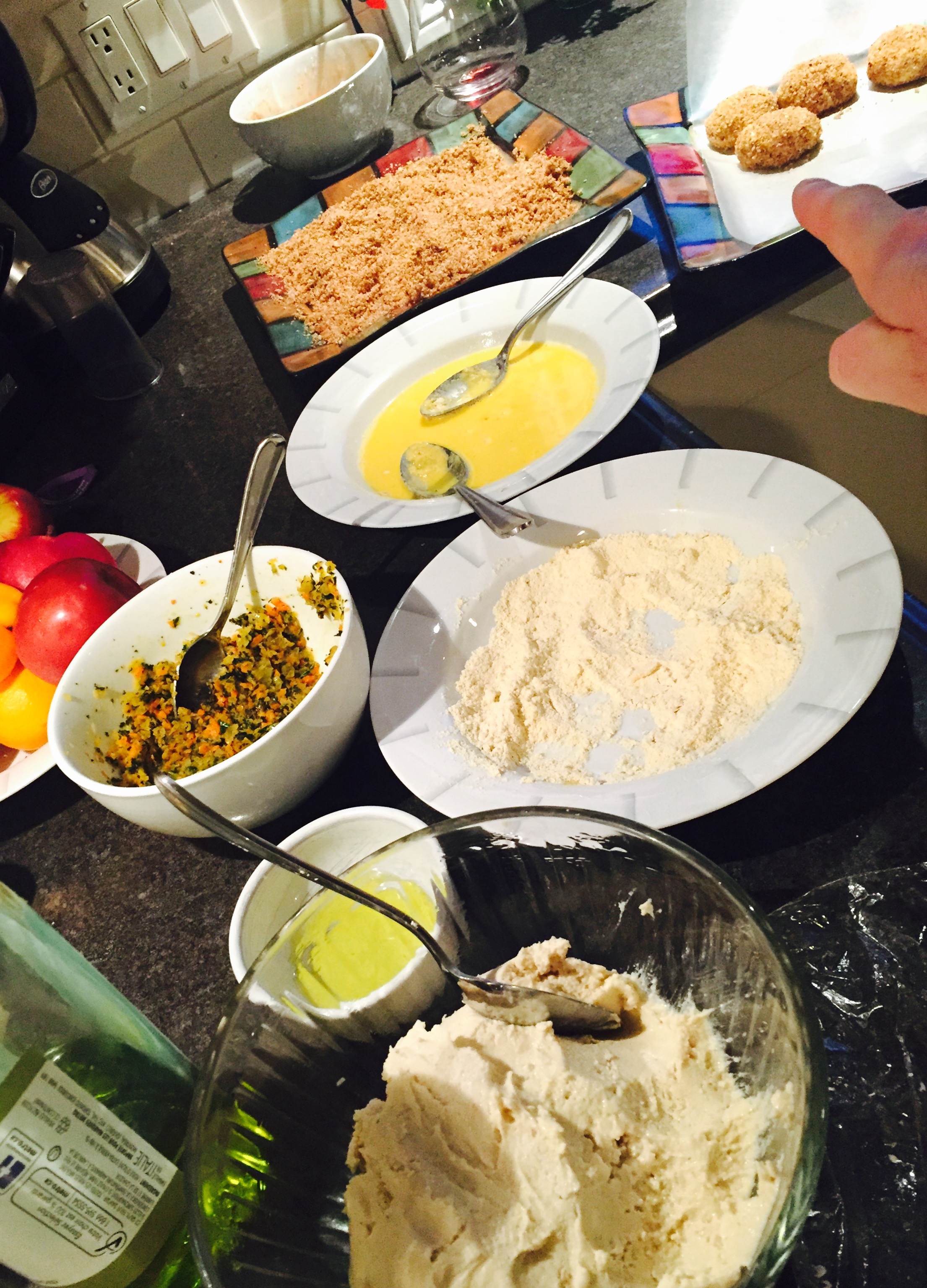 Coxinhas Deep Fried in Coconut Oil
There was one summer a few years ago when I tried a variety of different gluten-free batters in our deep fryer. Those experiments went well for the most part, and also led to many fun weekend french fry sessions. Over time however, I found that fries were much better and healthier when baked to perfection, and since the deep-fried battered cod always left such a stench in the house we could barely stand the stinky aftermath.
Earlier this year however we were willing to suffer the consequences in order to enjoy just one more deep-fried treat, but it would have to be special. It was during this time that I discovered coxinhas, a truly delicious comfort food that makes all the effort of deep-frying worthwhile. I've long since stowed the deep fryer however and am pleased to report that, by using a conservatively-sized sauce pan with a good amount of coconut oil for frying, there is barely any noticeable smell at all and the food will be absolutely delicious.
My first coxinhas experiment was with a pescatarian rendition of this Brazilian comfort food, but this Sunday I decided to try two new renditions; one with a mixture of leftover pulled pork, dairy-free cheese and mirepoix, and the other with sauteed vegetables mixed with the same yummy daiya cheese. One dozen of each variety made for just the right quantity of deliciousness to accompany our baked ribs Sunday night family dinner … delicioso!
Slow Motion Sunday
My favourite part about cooking on a Sunday is taking time to enjoy every detail of the food I'm preparing and to learn more about each method used. Practice makes all the difference: respecting the blade, flipping without breaking, just the right dash of spice … it's like a culinary symphony, and the more you play the better you get at improvising through the complicated parts.