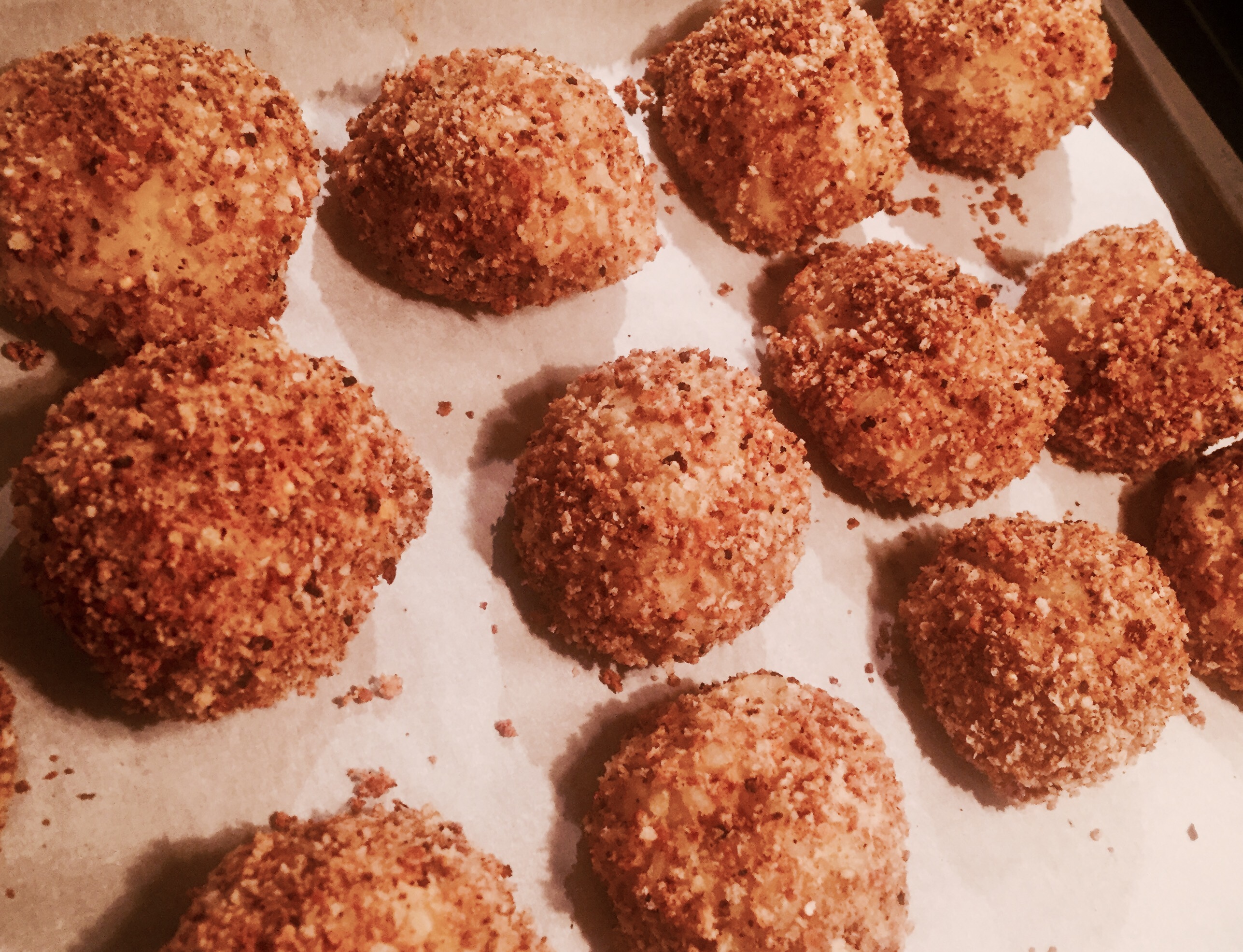 Sicilian Fast-Food …
So imagine if you will some cooked rice, rolled into a ball, breaded, and then deep fried; delicious. This historically Sicilian treat is often stuffed with a variety of tomato or meat sauce, cheeses and other tasty fillings. Whether served as arancini con burro, con funghi, con pistacchi, con melanzane or even supplì, this bite-sized indulgeance is a definite delight.
Speedy Weeknight Arancini
Driving home from work one night this week, I was stumped trying to come up with a cool rice dish to serve with dinner. The menu plan only proclaimed "rice" as tour starchy side, but I was loathe to just boil and serve; I needed inspiration. Dreaming in technicolor I let my mind wander to some deep fried creation that I knew very well was impossible due to the time constraint of cooking on a weeknight, but at least it was fun to dream.
This got me thinking that maybe I could broil something, and not really knowing what I was getting myself into it occurred to me that a breaded rice ball could be baked in almost the same amount of time I needed to make the rest of our meal. Game on!
Fond Coxinhas Memories
In retrospect, it occurs to me that I may have been experiencing flashbacks to a previous fond culinary moment when I first tried my hand at making Brazilian coxinhas. Time was not a factor back then however, and those lovely bites were actually deep-fried, but the concept was very similar and I had a good idea of what I was expecting as a final result.
Not being able to let my rice fully cool, I had to cut some corners and omit any stuffing for the Arancini, but with confidence boosted by a recipe posted in 2009 by Michelle Noerianto, I was ready to go and the results were delicious. I'll certainly be trying this again when time permits.
NB: Michelle seems to not be posting recipes lately but be sure to visit her Instagram page to see her unique perspective on the culinary world as a freelance food stylist.