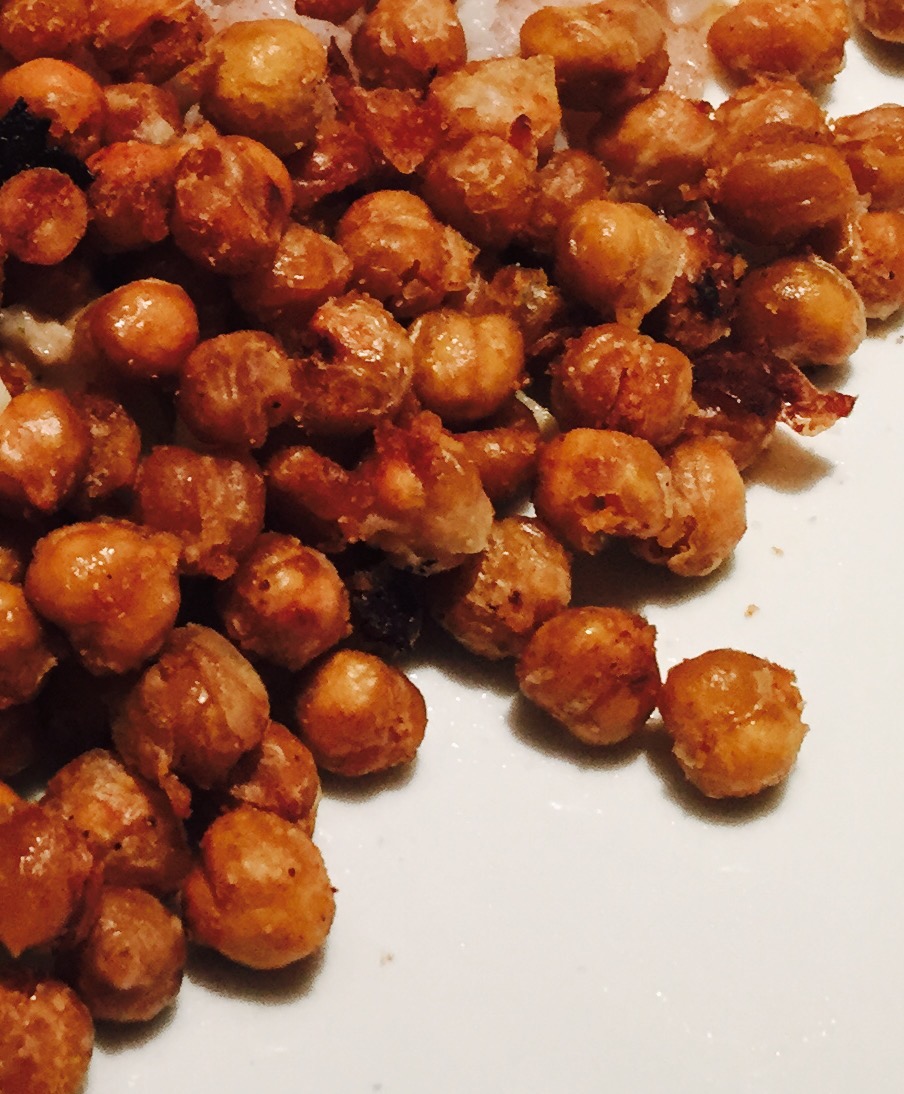 Roasted Chickpeas Are Super Simple & Delicious …
In my endless search for starchy side dish ideas I browse countless recipes and blogs for inspiration. During one of those browsing moments I caught myself munching on some store-bought snacks that Liz had picked up for work … a small container of dried, spicy chickpeas that were left out from the night before. With the proverbial answer right under my nose, I eventually came to my senses and decided to try making some of my own.
Although I used canned chickpeas instead of soaking them overnight, I was so happy with the result and am now a huge fan of home-made roasted chickpeas. They're so simple to make and nothing could be better than eating them right out of the oven; a sprinkle of kosher salt and this addictive snack is ready to enjoy within minutes.
My New Culinary Heroine
Speaking of browsing, I stumbled on a page that read well and spoke to me about the simplicity and versatility of chickpeas. Ultimately, this recipe for How To Make Crispy Roasted Chickpeas in the Oven was the obvious choice, and the results were perfect … but I wanted to know more about the brain behind the scenes.
Emma Christensen is Associate Food Editor for thekitchn.com where my new favourite roasted chickpea recipe was found. What a pleasant surprise to learn that Emma is also the author of Brew Better Beer, something I learned by visiting her personal blog, which I recommend you do as well.
Thanks Emma, the roasted chickpeas are delicious, and I'm very seriously thinking about where to store a home-brewing kit of our own; checking for space in the garage tomorrow!