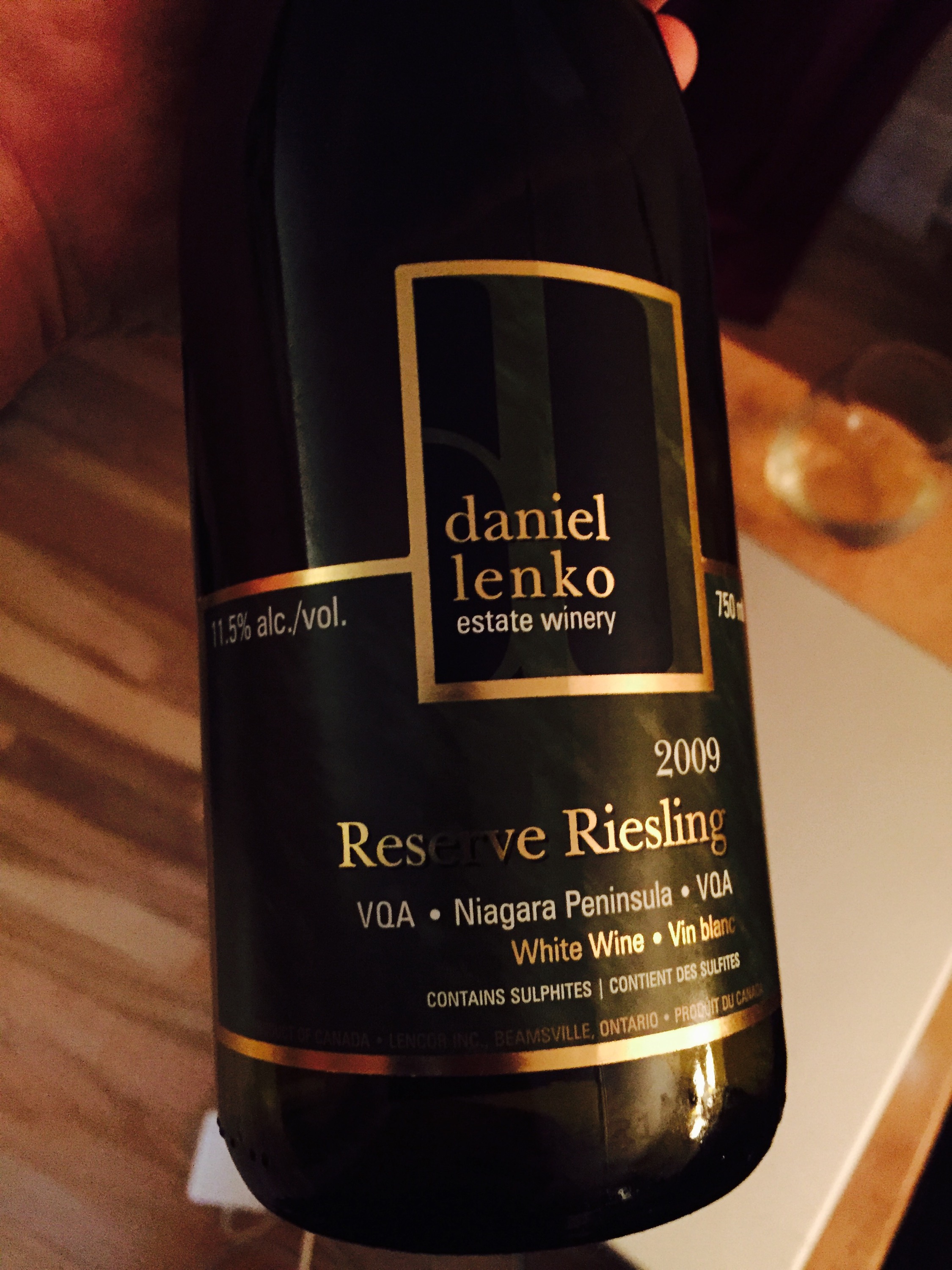 Seeing Only Red
There's no secret that I'm almost strictly a red wine drinker, preferring primarily Californian cabernet blends like Carnivor and Apothic Red, but as chance would have it a recent guest who prefers white caught us off-guard when Liz was suddenly out of her regular go-to pinot grigio.
Pulling out a "gift" bottle, my wife and our guest leaned in apprehensively to see if this new discovery would be a success, but much to their chagrin it was not to their liking and a solitary backup reserve of Big House would have to suffice.
Daniel Lenko Wines
Out of pure laziness I avoided a trip to our make-shift wine-cellar and uncharacteristically decided to try a glass of white, not realizing that the bottle I was proffering was the same one that caused my wife such grief only a couple days earlier. I was truly surprised and very pleased with the results!
This particular bottle, a 2009 Reisling from Daniel Lenko Estate Winery in Beamsville Ontario was such a hearty and pleasant experience that I couldn't help but write about it. I may literally have found the only white wine I've ever really enjoyed, and can honestly say that I would definitely buy it on purpose along with a few other offerings from the same producer.
This lucky chance has taken my taste buds on an unexpected journey, and I look forward to more Daniel Lenko wines in the future.