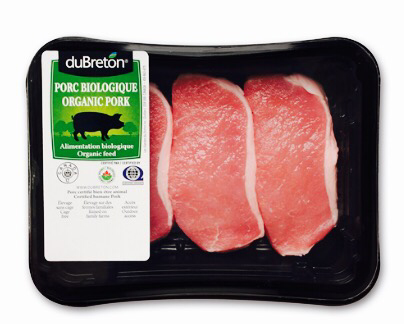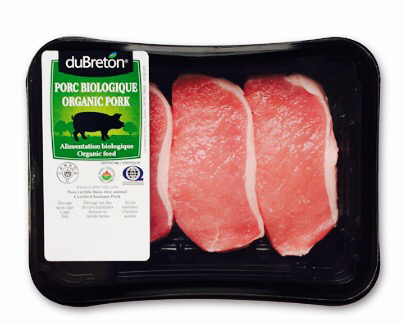 Overview …
This Tuesday my weekly menu plan called for:
Protein: Pork Chops
Starchy Side: Beans
Vegetable: Bok Choy
With chops and bok choy on the menu, I couldn't help but find inspiration in Asian-style cuisine. I'll admit however that my starchy side ended up becoming a second vegetable; namely string green beans. Furthermore, I additionally confess that my local grocer literally had no fresh green beans in store, so my green string bean recipe became a yellow string bean concoction instead, but with very favourable results.
Pork has such a naturally mild flavour, making it easily adaptable to the the cuisine of almost any culture. The Asian theme of this meal however inspired me to build something sweet and unctuous that would counter-act well with the wholesome double-vegetable nature of my Tuesday meal.
Presented with such a beautiful looking ingredient as baby bok choy, it's hard to mess with such natural beauty; it's a trult gorgeous vegetable. With yet another super-subtle ingredient though, I wanted to build some simple flavour in a quick sauté to retain the integrity of this spectacular veg while helping it share the stage instead of playing strictly behind-the-scenes.
Broiled Organic Pork Chops – Asian Style
The star of this evening's Asian menu was ironically inspired by Romanian food blogger Joanna Cismaru of  jocooks.com. Joanna's yummy recipe for Korean style Pork Chops was an excellent starting point to take my duBreton organic Pork Loin chops to the next level.
The lovely chops were perfectly seared in well under 5 minutes per side, making the baking time almost unnecessary in retrospect. Next attempt I think a shorter searing time in order to benefit from the yummy roasting process would make for a more perfect result; Joanna is definitely on the right track.
Blanched Sesame Yellow Beans
My blanched yellow beans benefitted from the wisdom of Dara Michalski of proudly Canadian Cookincanuck.com. I would bet good money that blindfolded, you'd be hard-pressed telling the difference between green and yellow string beans. As such I feel confident saying that my yellow take on this otherwise green recipe would have been more than acceptable to Dara, and to anyone else for that matter (you'll just have to try for yourself to be sure).
Omitting the soy sauce and cornstarch mixture, I opted to preserve the natural essence of my blanched yellow beans by fast frying them in a wok with some garlic and ginger. White wine, honey and seasoning helped round out this wholesome side-dish and make it the perfect compliment to our yummy organic pork chop slices.
Sautéed Bok Choy
Martha didn't quite make the cut for leading the pork-chop charge, but her ulteriorly focused page for chops with stir-fried bok choy did give me sufficient motivation to take at least some advice from her suggested serving. The simple yet satisfying solution of using sliced garlic and sesame oil in a medium stir-fry was the perfect conclusion to this weeknight menu.
Foregoing the pepper flakes in hopes of keeping my young girls intrigued, the resulting simple but powerful bok choy side dish remained a flavourful but unobtrusive contributor to the overall meal. I knew the kids would balk at the bok, but it sure did look lovely, and taste-wise it really did turn out lovely (for grown-ups at least).
Asian Tuesday Tribute
It's a universal constant: nobody can possibly resist organic pork chops in a sweet soy sauce … it's literally impossible. Even an unexpected drop-in guest found it impossible to avoid indulging in a small plate as well, despite being full from dinner of her own; awesome. While our girls found it hard to break the mould with their bok choy, our oldest did at least enjoy her yellow beans, and over-all it was a genuine success.
My personal triumph for Tuesday's meal however was to know that all our ingredients (specifically the organic pork chops) were organic and raised humanely. This, above all, is the main motivation behind all food on our family's weekly menu.