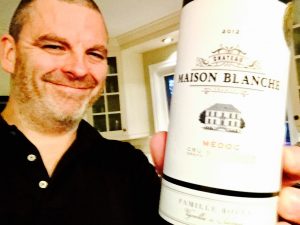 In This Week's Winesday Weekly Update
June 6, 2018
Somewhere between light & medium bodied, a delicious red from the Loire valley that ironically tastes somewehat like a new world wine. Much more fruity than you'd expect from a French red but still subdued with a hint of spice. Great with summer grilled dishes like chicken or salmon. Very tasty wine indeed.
Domaine Leconte Chateaumeillant 2016

Every Wednesday night at 8:30 pm eastern time, I broadcast live on Youtube & Facebook, sharing a weekly update and a new bottle of wine! I hope you'll join me for the next Winesday weekly update🍷!