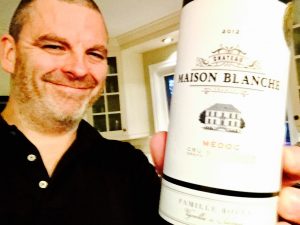 In This Week's Winesday Weekly Update
May 23, 2018
This dry, light and fruity Beaujolais is a perfect red for warm summer nights with friends; with very mild spiciness with hints of floral & citrus ending in a lovely medium finish … an excellent summer red.
​
Jean-Paul Brun l'Ancien 2016 Beaujolais
Every Wednesday night at 8:30 pm eastern time, I broadcast live on Youtube & Facebook, sharing a weekly update and a new bottle of wine! I hope you'll join me for the next Winesday weekly update🍷!