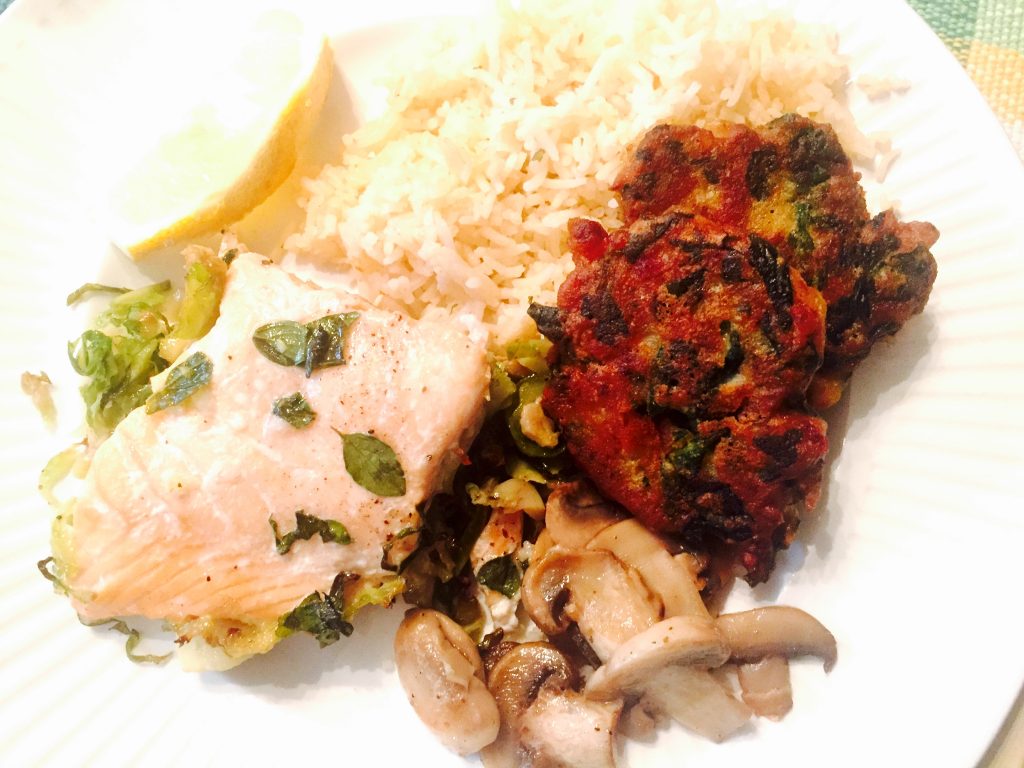 Nona May magic was in full swing last week when this lovely dish graced the table. Tender salmon filets baked on top of thinly sliced brussel sprouts and garlic that were roasted alone then topped with the sslmon to finish in the oven. So yummy!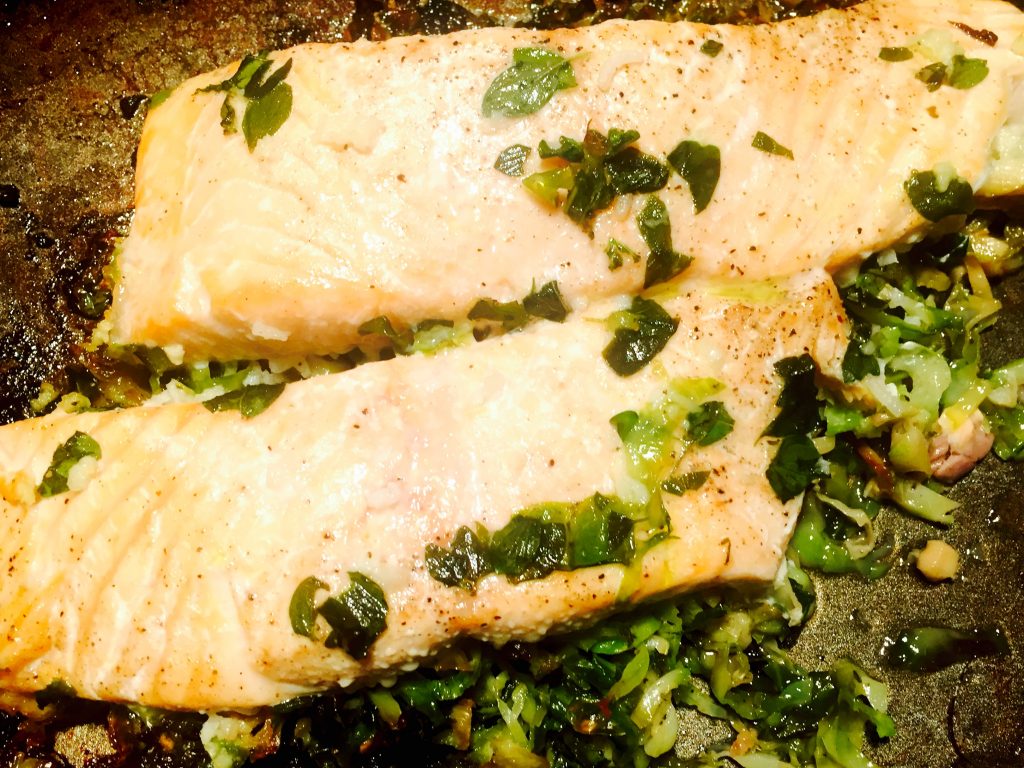 Ever Had Callaloo Fritters?
As an added bonus, Nona May prepared some of her now famous callaloo kale fritters with home grown kale right from our garden. What a terrific feast, thanks Nona May!