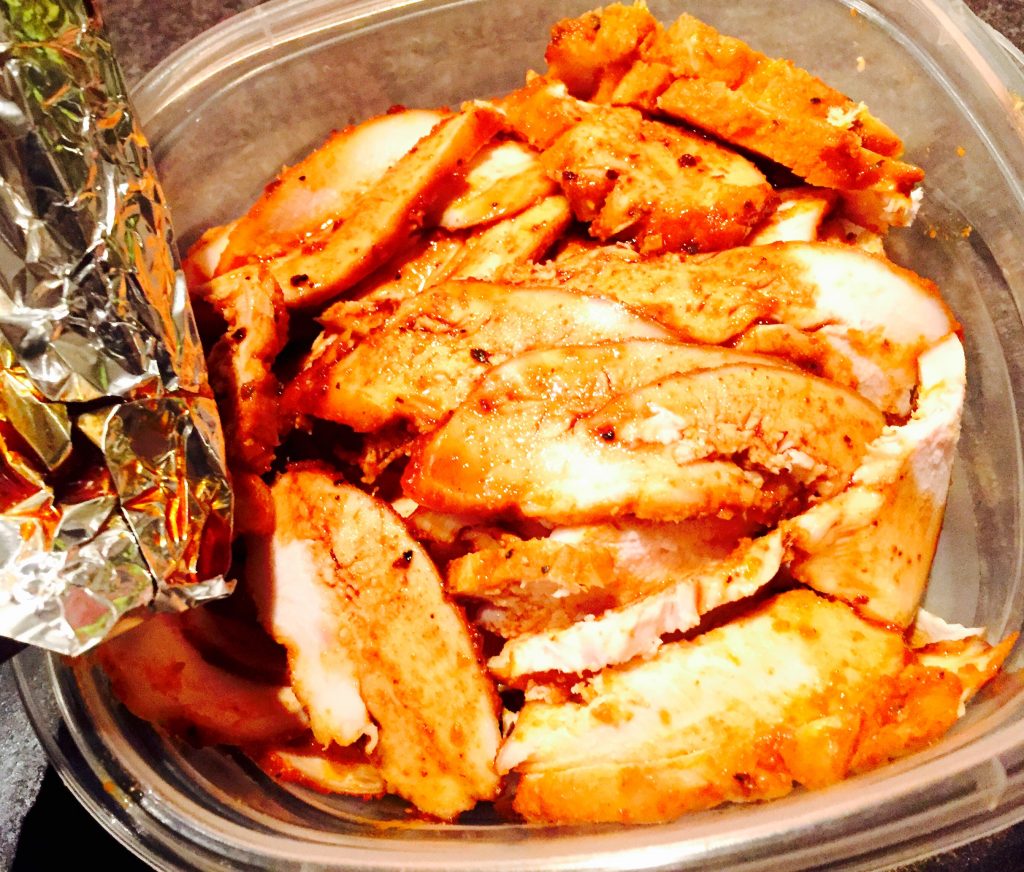 My Craving For Homemade Cold Cuts
During the summer months we make loads of gluten free sandwiches for the kids to bring along on their many warm-weather activities. I recently had a craving for some sandwiches myself but realised there was nothing spectacular in our fridge to accomodate the craving.
That's when it hit me, I needed to make roasted chicken breast slathered in a savoury rub to make our delicious sandwiches complete! While I was at it, some roasted glazed ham wouldn't hurt either!
Impulsive Culinarian's Homemade Cold Cuts – Roasted Cajun Chicken Breast
Ingredients
2 large boneless chicken breasts
2 tbsp olive oil
2 tbsp white wine
1 tbsp paprika
1 tsp kosher salt
1 tsp garlic powder
1 tsp onion powder
1 tsp Cajun spice
1 tsp golden cane sugar
1/2 tsp ground black pepper
Instructions
Preheat oven to 375.
Line a baking dish with tinfoil and place a cooling rack inside to keep the chicken slightly above the pan while roasting.
Trim and clean the chicken breasts and set aside.
Combine all remaining ingredients in a medium bowl and combine thoroughly.
Dip each chicken breast in the sauce to coat generously and place on the roasting rack.
Bake for 20 minutes, or until the internal temperature on an instant read thermometer reads 165F.
Let the chicken breasts cool and reserve the drippings.
Slice the breasts as thinly as you can and store in an air-tight container, coat the sliced chicken with all pan drippings before closing the container to refrigerate.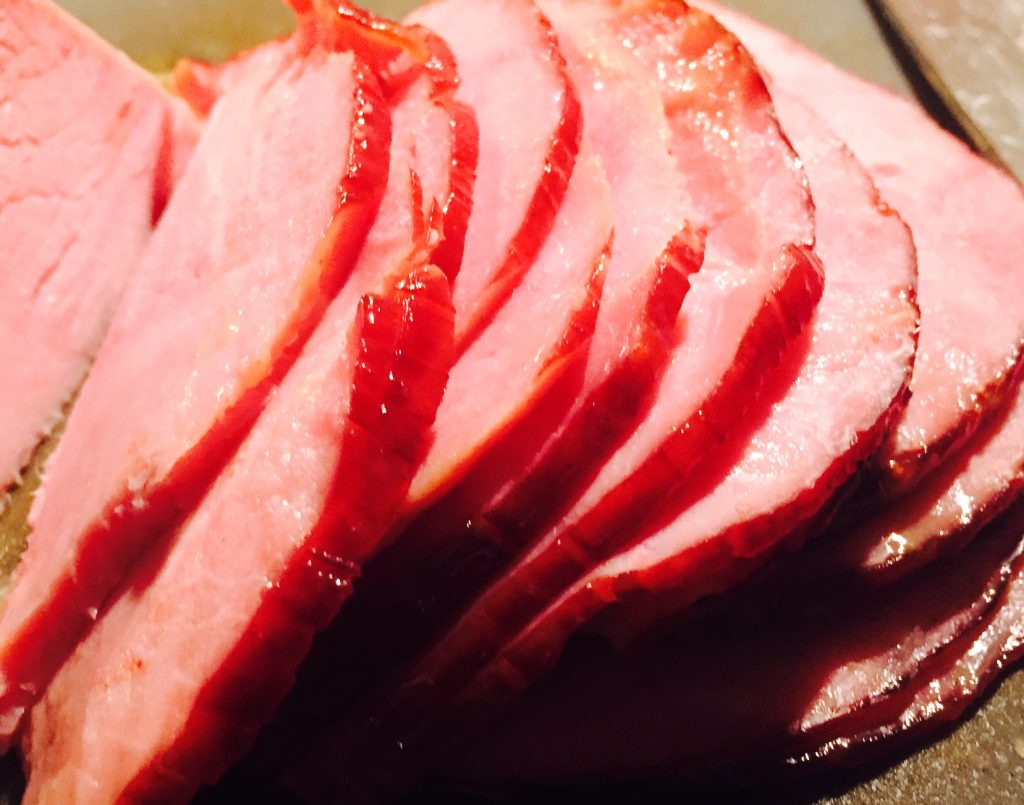 Impulsive Culinarian's Homemade Cold Cuts – Maple Dijon Glazed Ham
Ingredients
1 1/2 lb boneless pre-cooked smoked ham
3 tbsp maple syrup
3 tbsp golden cane sugar
3 tbsp Dijon mustard
Instructions
Preheat oven to 350 and line an 8″ cake pan with 2 layers of tinfoil.
Place the ham flat side down in the lined cake pan and slice concentric rings on all 4 sides.
Mix the maple syrup, cane sugar and mustard in a bowl, then baste the ham until well coated but without too much accumulation at the bottom. You don't need to slather it, just coat it generously enough so that it sticks to the sides.
Bake for 1 hour and 15 minutes, basting generously at 15 minute intervals.
Remove from the oven, cover and let cool for 20 minutes, then slice and refrigerate the leftovers for many breakfasts and lunches to come.