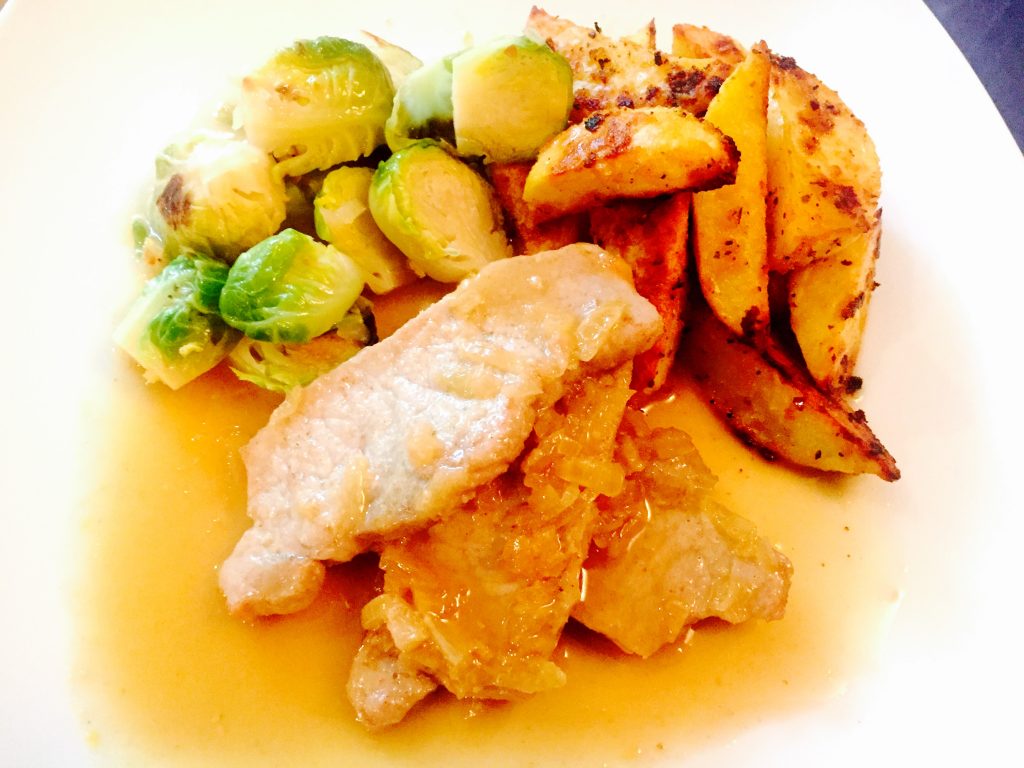 Being Canada Day and all, it's completely appropriate for this proud Canadian to gently nudge our dairy free and gluten free world-wide weekly menu plan to the familiar turf of good old North America!
Braised Canadian Maple Mustard Pork Loin
I wouldn't be much of a proud Canadian home chef if I didn't make something with maple syrup on Canada Day, and so the first dish that came to mind was this absolutely delicious favourite of ours.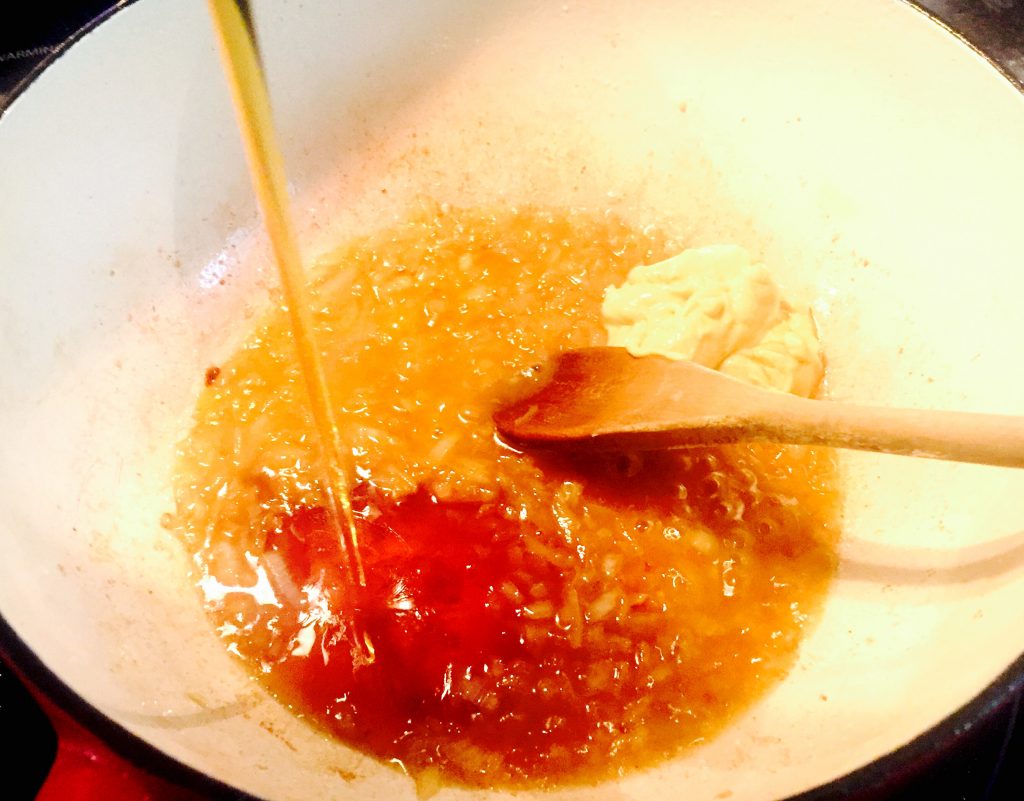 Sear the pork and set aside,  sauté some chopped onion, deglaze with white wine, add equally copious anounts of dijon and good maple syrup, add the pork and juiced back in then cover and simmer until you're ready to eat.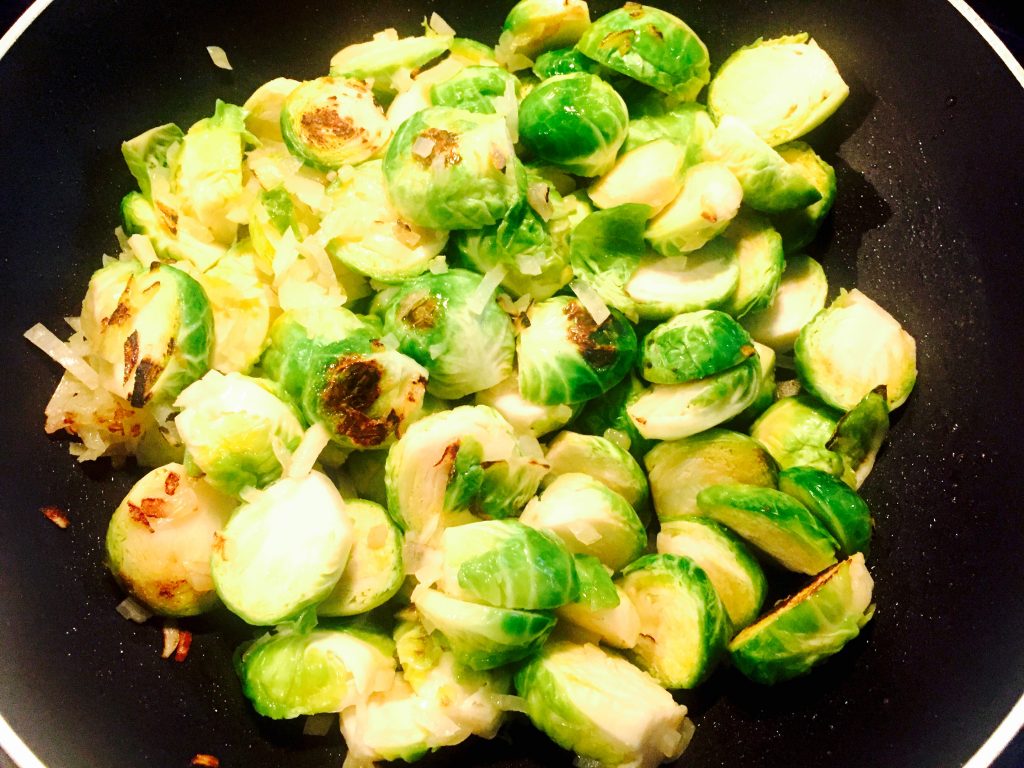 Maple mustard pork loin served up with generous helpings of sautéed brussel sprouts and perfectly seasoned roasted home fries, you've got yourself a delicious and veritably Canadian dinner.
Happy Canada Day!