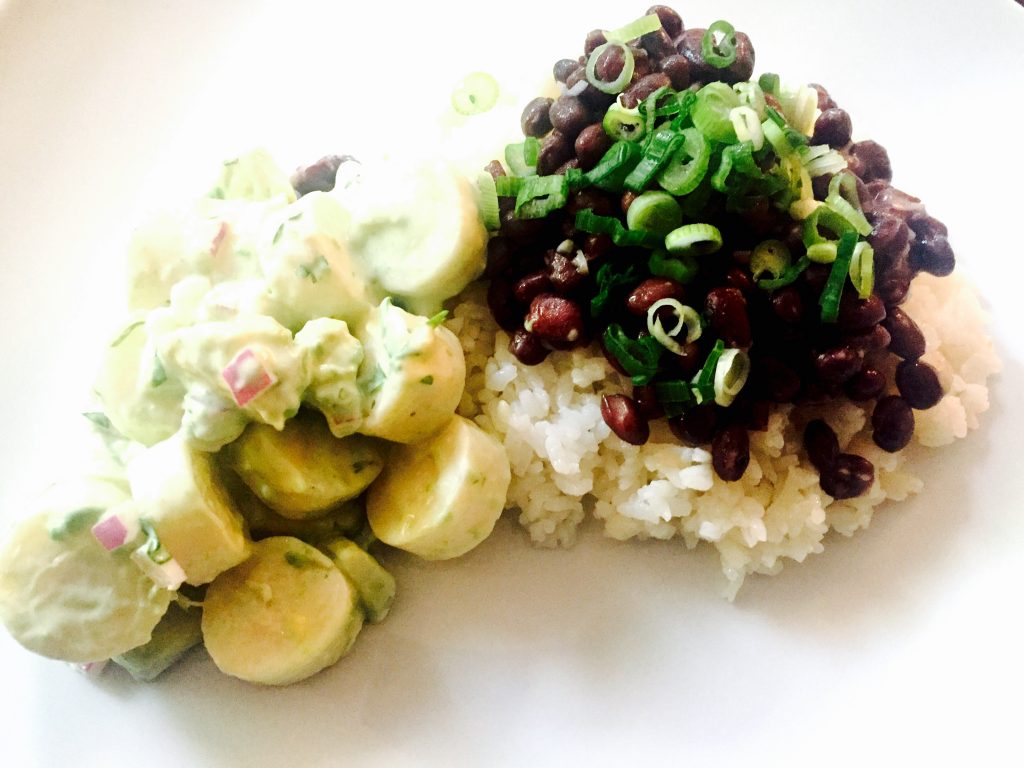 This Wednesday our world-wide dairy & gluten free weekly menu plan brought us to South America to revel in the comforting flavours of Brazilian rice & beans with hearts of palm & avocado salad!
Brazilian Rice And Beans
The classic combination of protein-rich beans with hearty rice is a common element of traditional cuisines around the world. The Brazilian variety has many similarities of course, typically infused with delicious additions like bacon or pork. Our vegetarian rendition sported the signature solid dose of crushed garlic and minced onions making it a hit for our entire family.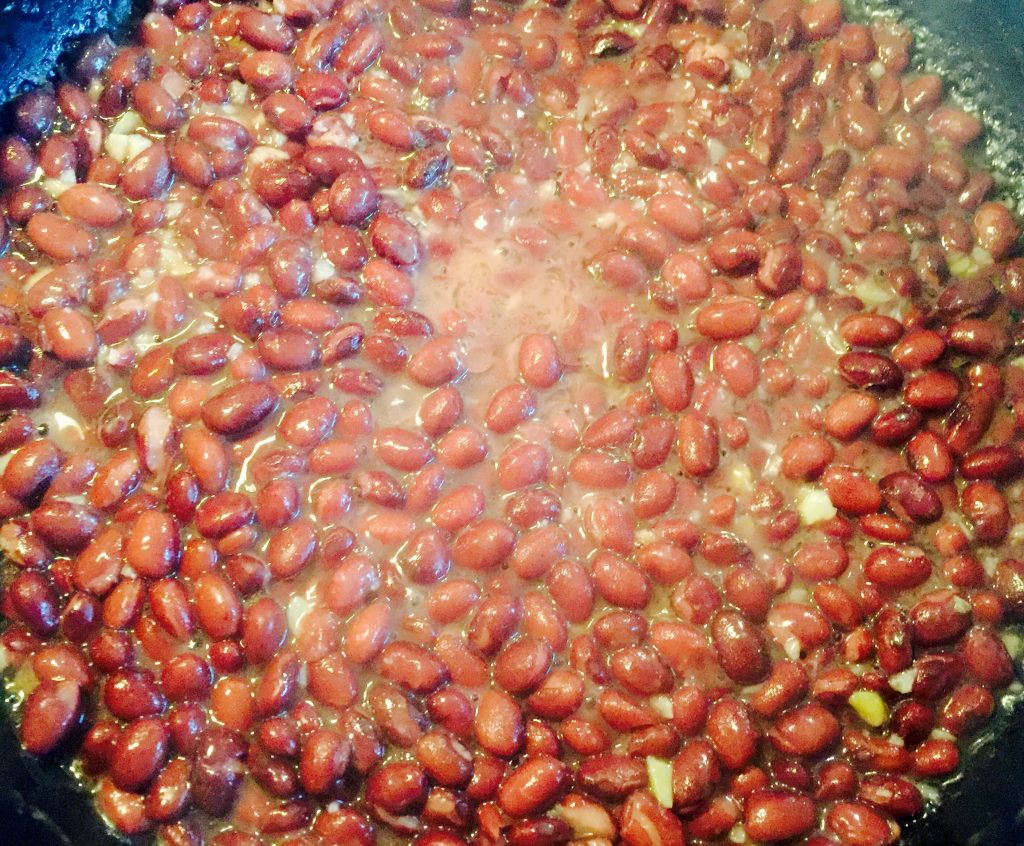 Hearts of Palm & Avocado Salad
It's been some time since we've cracked open a can of tender palm hearts. The combination of avocado and some finely minced red onion was an irresistable treat. About hearts of palm, you need to buy extra because everyone wants a sample before those ingredients get in the bowl!