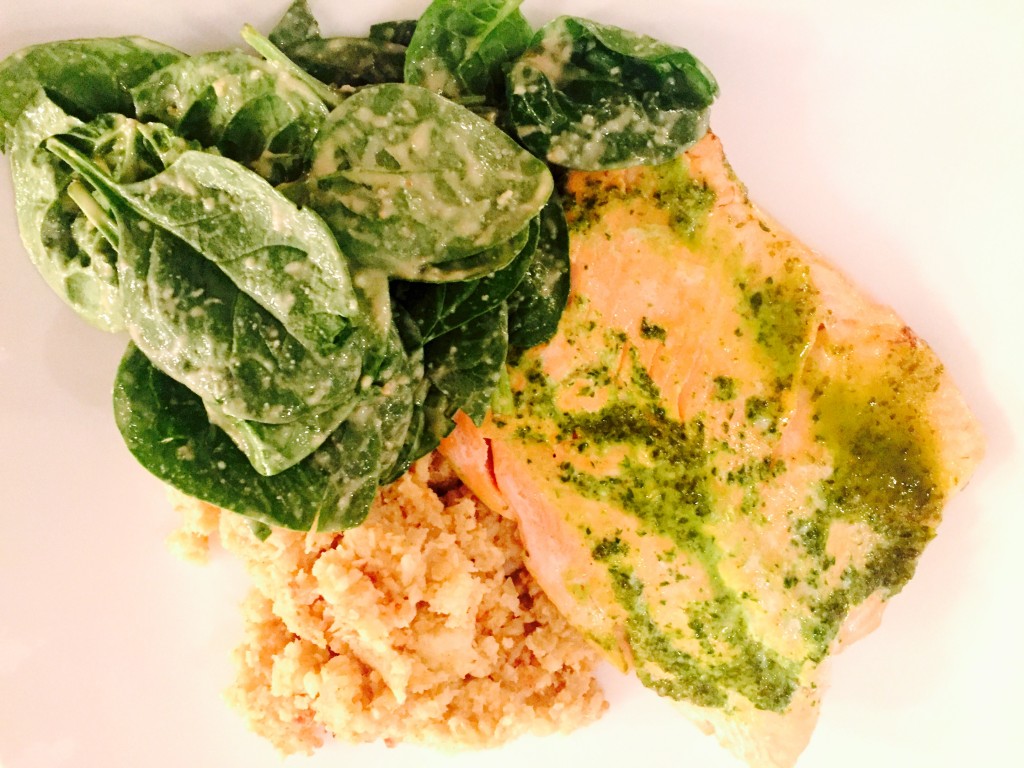 Our menu plan for this Monday called for the following.
Protein: Trout
Vegetable: Spinach
Side: Cauliflower
… two vegetables you say? Ah yes indeed, but cauliflower has magic properties, more details about my recent discovery of cauliflower rice below!
Baked Trout In Herbed Lemon Butter
Many years ago when salmon was the only fish I knew how to make (on the bbq of course), I was unfamiliar with the subtle qualities of other fish. It took me some time to learn the magic of poaching, broiling and baking but now salmon has finally become an exception instead of the rule.
More confident than ever before it felt right this chilly weeknight to finely chop some lovely herbs and parsely to adorn our delicious trout filets basking in the buttery goodnes of a piping hot oven … with excellent results of course.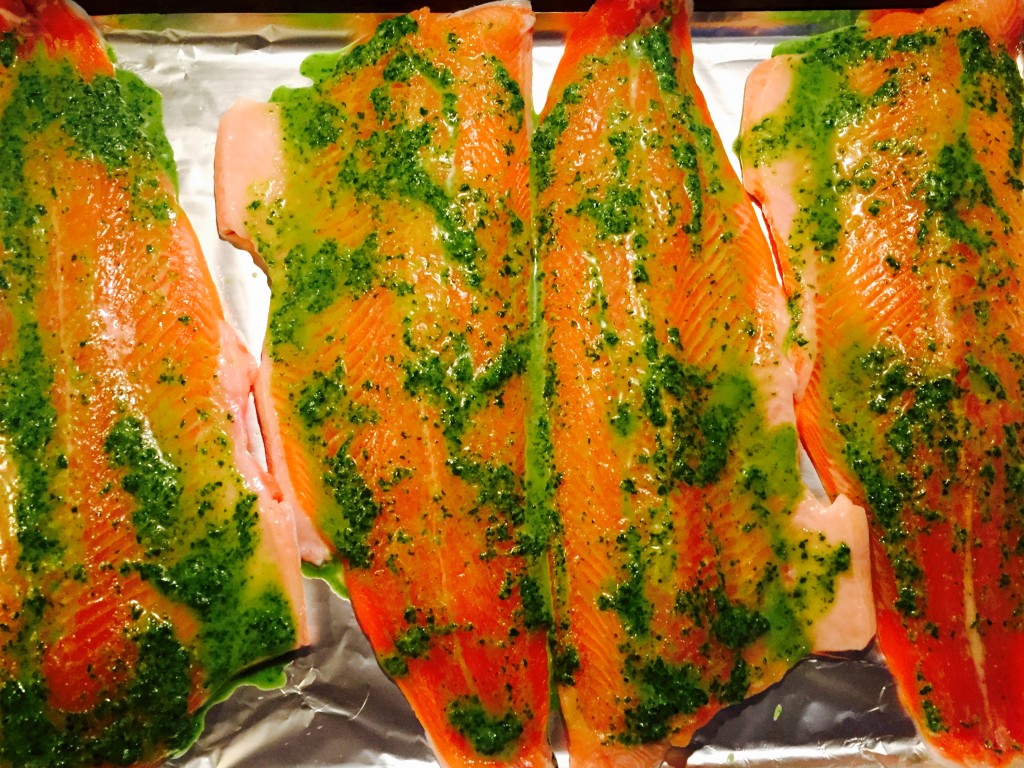 Cauliflower Rice Rules!
Several months ago I stumbled onto an article about paleo foods where the author mentioned 'riced cauliflower' in passing as part of an unrelated topic. It caught my attention as I had never heard of this before, and I read about food a lot!
The very next week we were trying our own home-made cauliflower rice with resounding nods of approval from the entire family and it's been a welcome addition to our menu rotation ever since. Such an ingenious way to have kids actually enjoy cauliflower, highly recommended for adults too of course.