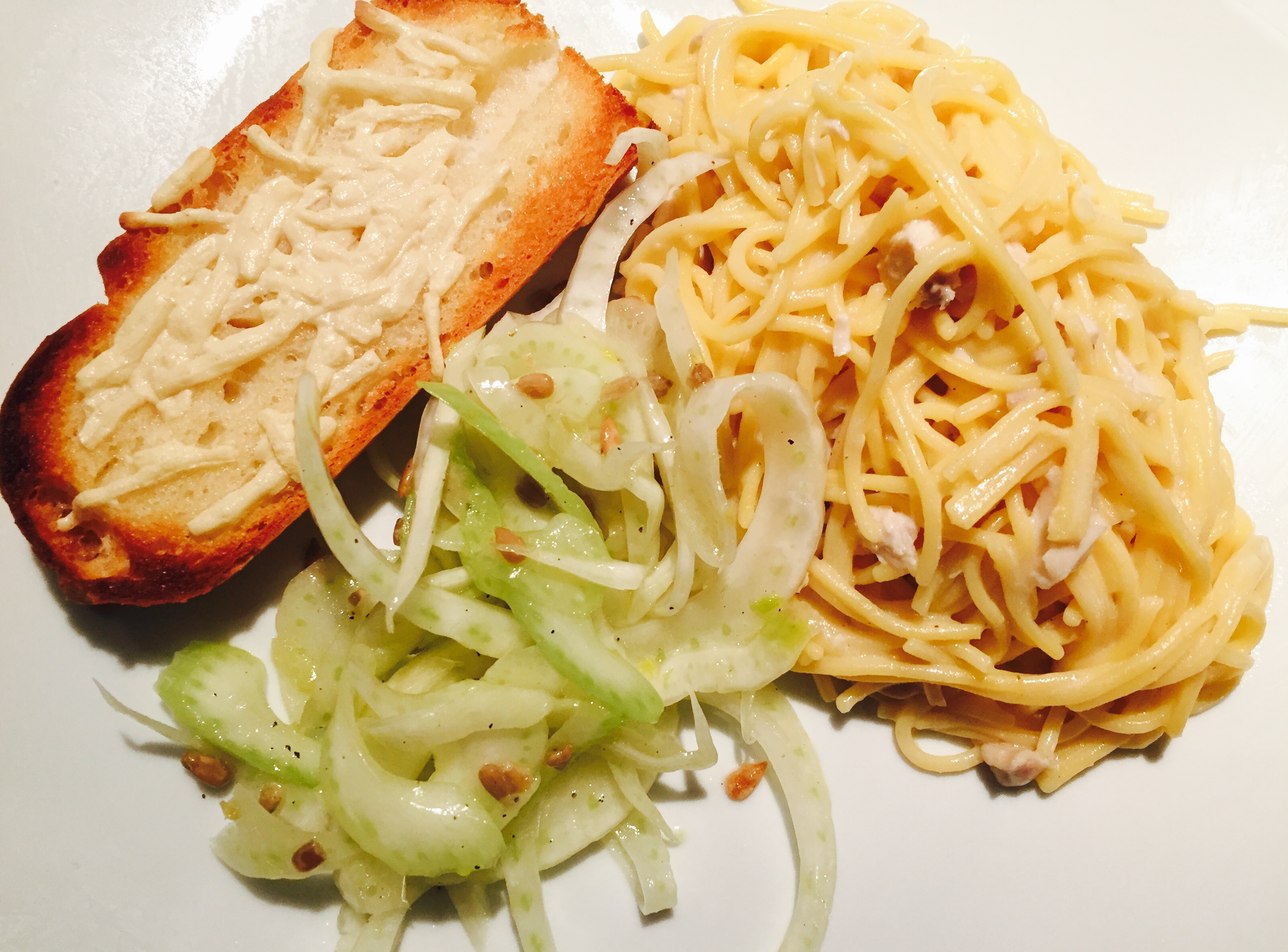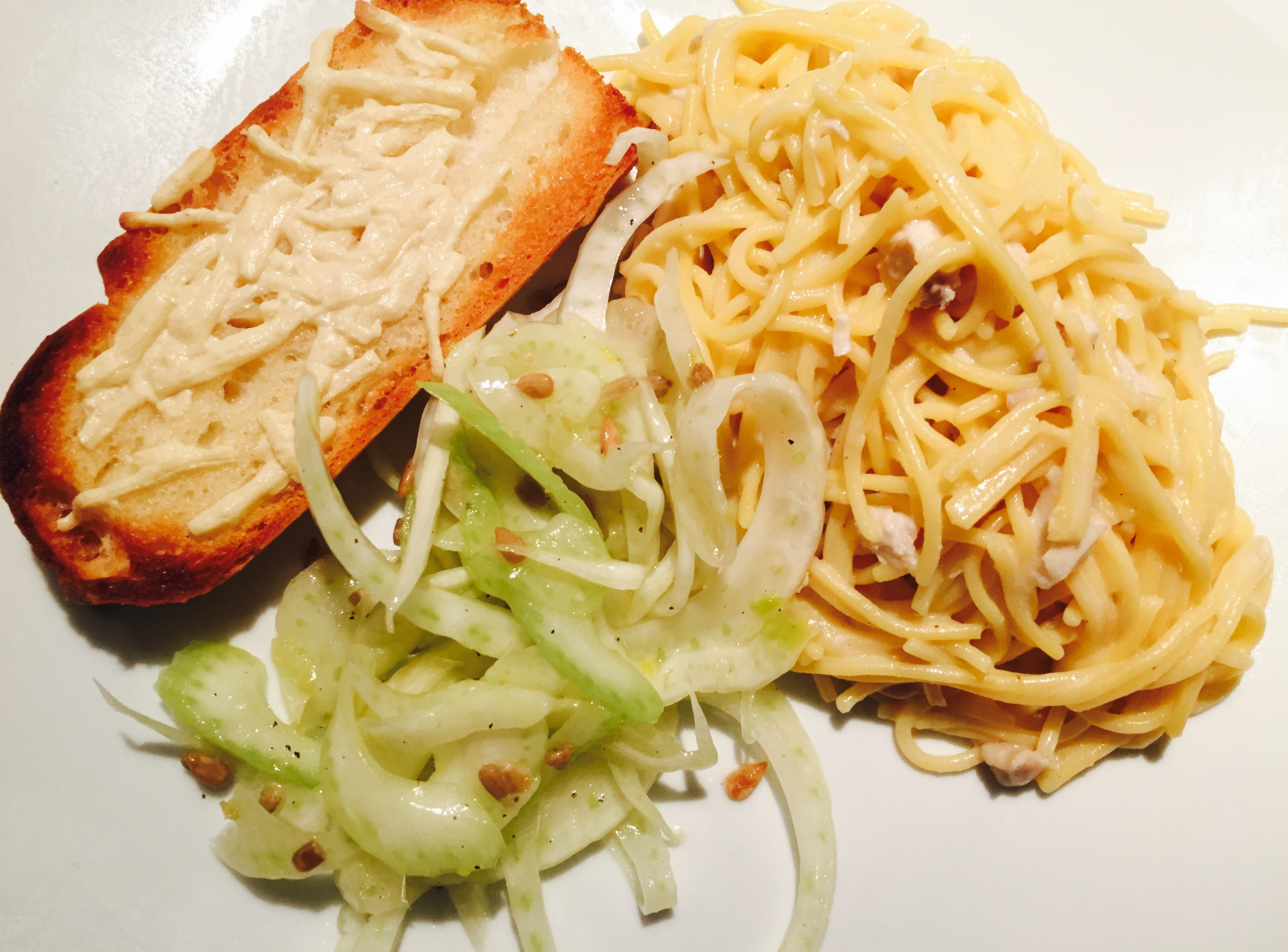 Overview …
My weekly menu plan for this Monday called for the following:
Protein: Chicken
Starchy Side: Bread
Vegetable: Fennel
It just so happens that on Sunday I found time to roast a small chicken in anticipation of Monday's menu, as a result I had a whole tupperware of moist flavourful chicken to speed up delivery of Monday's main course. There was a small internal battle brewing inside me on the way home whether I should go with alfredo or béchamel, if you missed the title then have a look below to see the winner.
Bread and cheese are an instant success no matter how you combine them, in breadcrumbs, in a sandwich, grilled, baked, or broiled. I knew early on that a simple broiled cheesy baguette would be an excellent addition to the menu. I also knew I'd have to make extra because there never seems to be enough cheesy bread to go around.
Fennel has such a unique and wonderful flavour, not to mention it's such a uniquely strange looking vegetable … like dill and onions had a mutant baby! Combined with just the right ingredients I felt confident that fennel salad would be a fresh, light compliment to the sturdy bread and chicken spaghettini counterparts.
Chicken Spaghettini Alfredo
I have made many béchamel sauces in my day but in the spirit of experimentation, which is the whole point of this menu plan, I knew I had to try something different. Having never really made a truly authentic alfredo sauce before I was surprised to find out how simple it is. Enter the tutelage of savvy food blogger Kira Volpi and her Amazing Alfredo Sauce recipe, and you have a definite winner.
By cubing and adding some of my lovely roasted chicken that was strategically prepared the day before, warmed through in the velvety alfredo sauce, and served over some al dente gluten free corn flour spaghettini … delicious! I was so impressed with the rich flavour of such simple ingredients, realizing that technique really does have such a big role to play in these kinds of authentic recipes.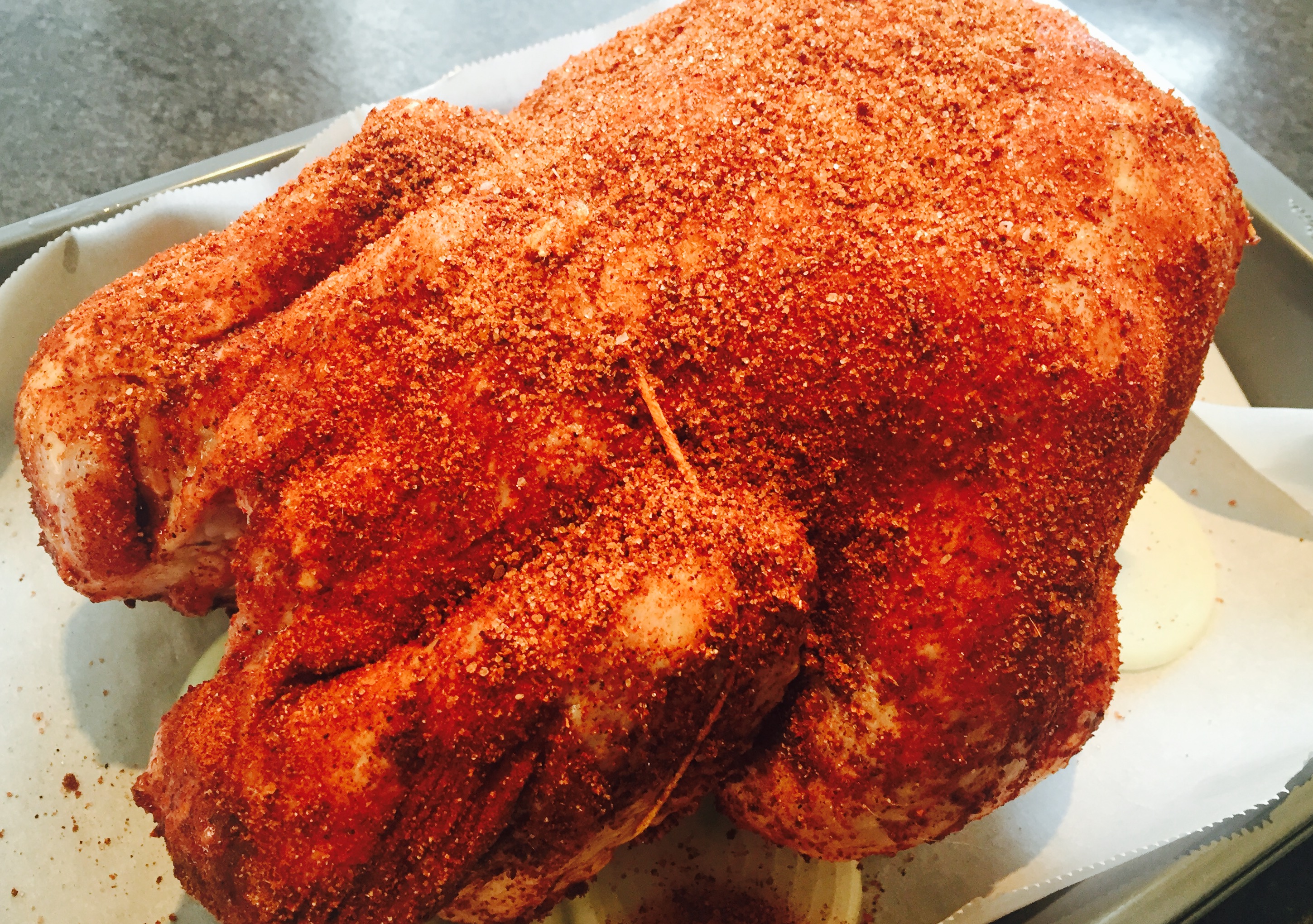 Broiled Cheese Baguettes
Take a couple lovely baguettes, slice them in half lengthwise, dress them up with some beautiful garlic butter and warm them up in the oven. As if they weren't good enough already, top them with some cheese and broil them for a couple minutes and voilà … one of the most classic side dishes ever. Really nothing more to say about this, just darn delicious.
Celery and Fennel Salad
It has been a while since I used fennel in any of my cooking and was looking forward to trying it again after all this time. Naturally I sampled a small piece before committing to any recipe, I simply couldn't remember if that licorice flavour was over-powering or not.
With just one bite I was pleasantly reminded of the subtle character of fennel, only a small trace of that infamous licorice taste but with such a lovely fresh and classy texture. This would give fennel the chance to shine as a main ingredient in its own tasty salad. With the help of an excellent recipe for celery and fennel salad by food stylist Yossy Arefi, I was feeling well on my way to …
A Successful Finish
The chicken spaghettini was yummy which made this meal an absolute hit for everyone, but it also means there were hardly any leftovers to speak of. Thankfully I made a good amount of pasta and alfredo sauce to provide for some lunches the day after, but nothing beats a great comfort meal like this one to keep the menu plan "real"; can't have duck breast all the time, right?