Impulsive Culinarian's Very Best Gluten Free Bread Recipe
Yeast Mixture Ingredients
3/4 cup Warm Water (100°C max)
3 tsp Traditional Active Dry Yeast
2 tsp Sugar
Dry Ingredients
1 1/3 cup Tapioca Flour
2/3 cup Potato Starch
2/3 cup Corn Starch
2/3 cup White Rice Flour
2/3 cup Sweet White Rice Flour
1 tbsp Baking Powder
1 tsp Guar Gum
1 tsp Fine Sea Salt
Wet Ingredients
1 cup Warm Water
1 Organic Egg
1/3 cup Dairy Free Margarine, melted
2 tbsp Organic Honey
Instructions
Proof the yeast mixture ingredients (*3/4 cup warm water, yeast and sugar) in a small bowl, whisk together well and set aside until it starts to get frothy
Whisk all dry ingredients together in a large mixing bowl
In a small microwave-safe bowl, melt the margarine by warming it in the microwave for around 30 seconds
In a separate medium-sized mixing bowl, combine the melted margarine and all remaining wet ingredients (egg warm water & honey) and whisk together well
Add the yeast mixture and wet mixture to the flour mixture
Combine the bread dough thoroughly until smooth, either with an electric mixer or vigorously by hand using a large whisk, until there are no lumps remaining at all
Pour the smooth dough into a greased 5″ x 9″ x 3″ bread pan … be careful NOT to use a 4.5″ x 8.5″ x 2.5″ bread pan as it will not be large enough to accommodate the rising dough!
Set the dough aside in a warm place until it has risen to 1/4″ below the top of the bread pan … approximately 15 minutes
Preheat oven to 375
Once the dough has risen to just under the lip of your bread pan, put it in the oven right away and bake in the center rack for 40 minutes
Remove bread from the oven and let the pan cool for 5 minutes, then carefully transfer the loaf to a cooling rack
Let it cool for one hour before slicing
Store the bread in a plastic bag or air-tight container at room temperature for up to 5 days … slice and freeze if necessary
Let's Be Honest, We All Miss Real Bread
The gluten free lifestyle is all about change, and like anyone going through changes we often find that it's not so difficult as we may have originally thought. Humans are resilient and change is very normal, but there are always just a couple things that we all wish we could have back sometimes.
On the short list of things that gluten free folks would like to have back, there's one unmistakable item right there at the top: bread … soft, chewy, glutinous bread, damn you gluten!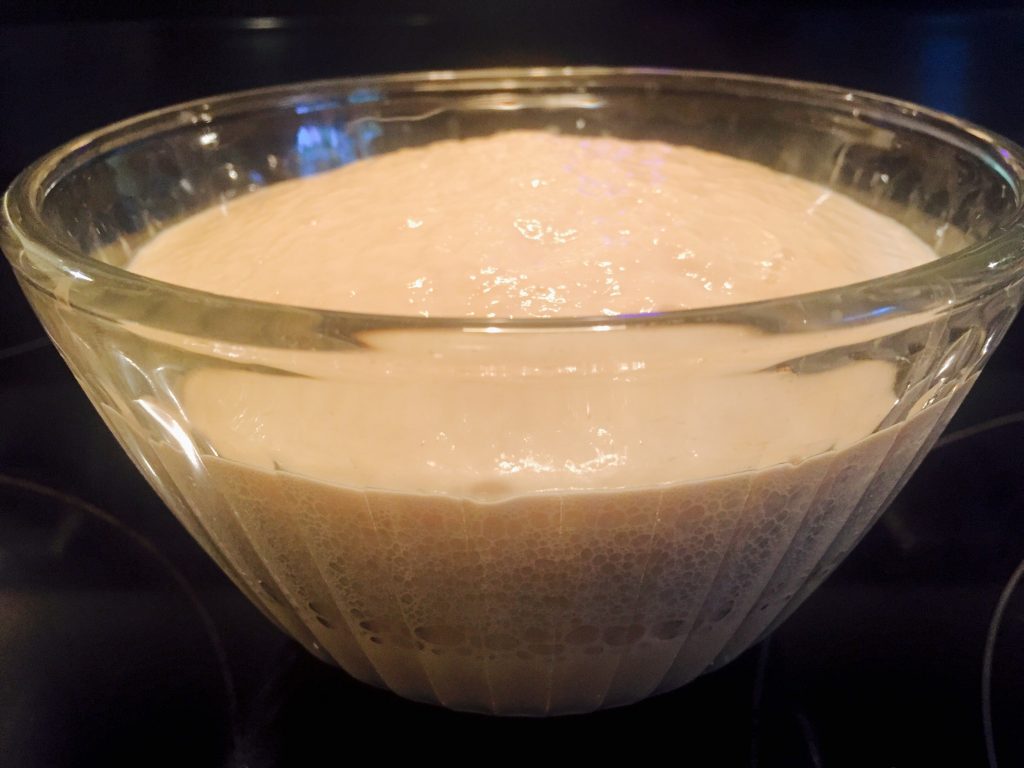 While there can be no exact replacement for the true original, we can try as hard as possible to come close. In our house, having a trusted gluten free bread recipe is a very important part of the culinary routine. We use our bread in all the regular ways, but also to make homemade bread crumbs, french toast, paninis, and much more.
The alternative to making your own is unfortunately very expensive, and without a reliable gluten free bread recipe at the ready the only real alternative is to eat less bread … and that's plain unfair!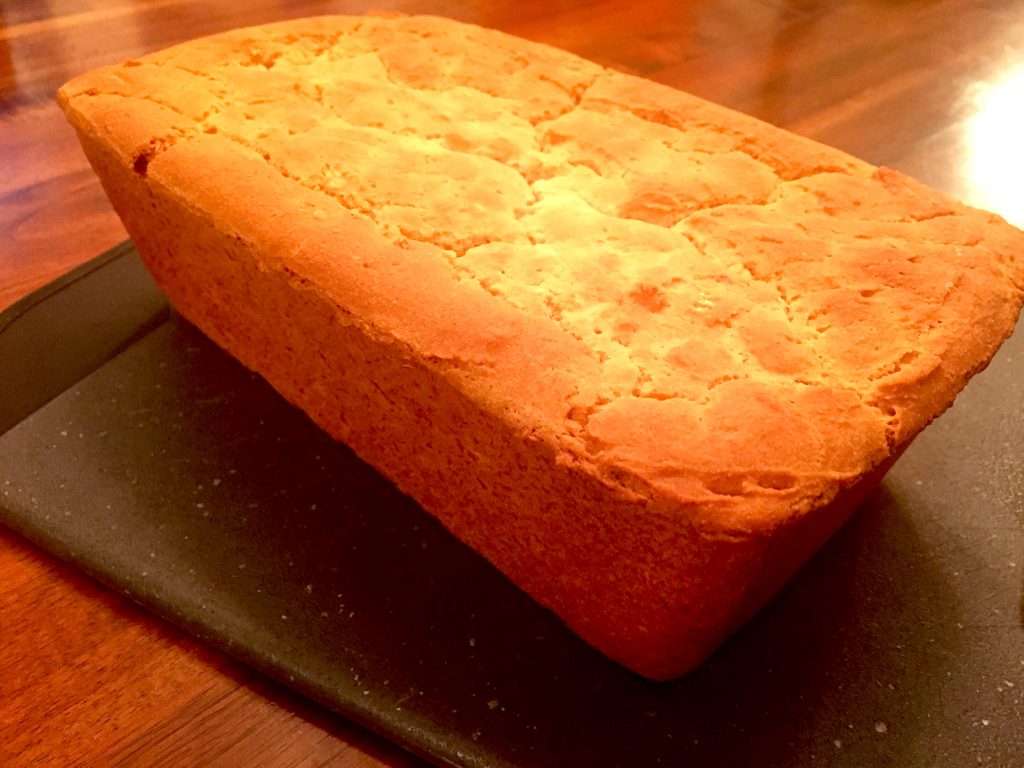 I've worked very hard to come up with what I believe to be the best homemade gluten free white bread I've ever tasted. Developed through years of experimentation and late nights baking, the recipe above represents my own personal benchmark for good sandwich quality bread, and thankfully it also meets the high standards of our young girls, which is saying a lot.
Before you ask, the answer is no, I do not recommend substitutions for any of the dry ingredients, although I do invite you to experiment and share the results!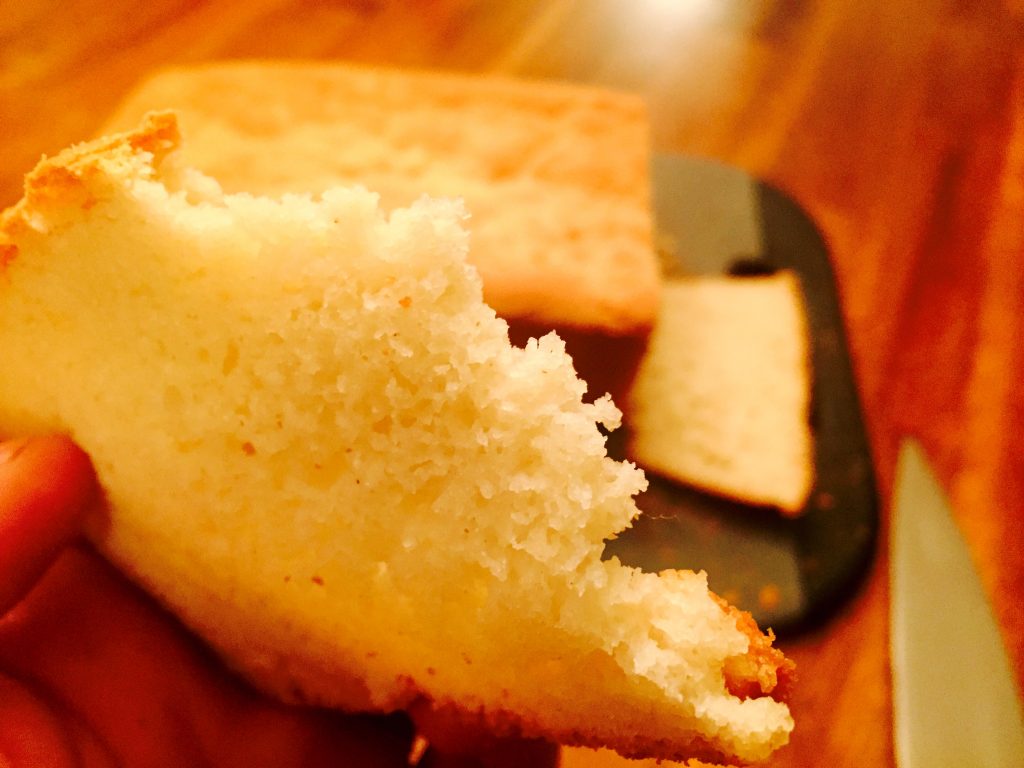 About me: My name is Paul Thibault, an impulsive home chef developing delicious gluten free recipes for family and friends regardless of their allergen restrictions or dietary limitations, visit the About Page to learn more.