Impulsive Culinarian's Dairy Free & Gluten Free Southern Skillet Cornbread Recipe
Ingredients
2 cups Unsweetened Coconut Milk
2 tbsp Fresh Lemon Juice
2 1/2 cups Stone Ground Cornmeal
1/4 cup Sugar
1/2 tbsp Baking Powder
1/2 tsp Baking Soda
1 tsp Kosher Salt
1/2 cup Dairy Free Margarine
2 Eggs
Cooked Kernels from 1 Fresh Cob of Corn, roughly chopped
Instructions
Preheat oven to 400°F
Place your 10″ cast iron skillet in the oven right away while it is pre-heating so that it's nice and hot later on.
In a medium mixing bowl combine the coconut milk and fresh lemon juice, whisk to combine and set aside for around 10 minutes to let it curdle.
In a separate large mixing bowl, whisk together the cornmeal, sugar, baking powder, baking soda & salt.
Microwave the margarine to melt it and whisk it into the buttermilk mixture.
Add the eggs to your buttermilk mixture and whisk until thoroughly combined.
Pour the buttermilk mixture into the large dry ingredient mixing bowl and whisk everything together until thoroughly combined.
Add roughly chopped corn kernels to the mixture and stir briefly to combine.
Carefully remove cast iron skillet from the oven and place on stove top.
Add 2 tbsp of margarine to the hot skillet, stirring until completely melted.
Add cornbread batter to the hot skillet.
Bake in center rack at 400°F for 25 minutes.
After 25 minutes, make sure a toothpick inserted into the center of your cornbread comes out dry.
Let cool on the stove top for 20 minutes.
Cut into equal slices and serve.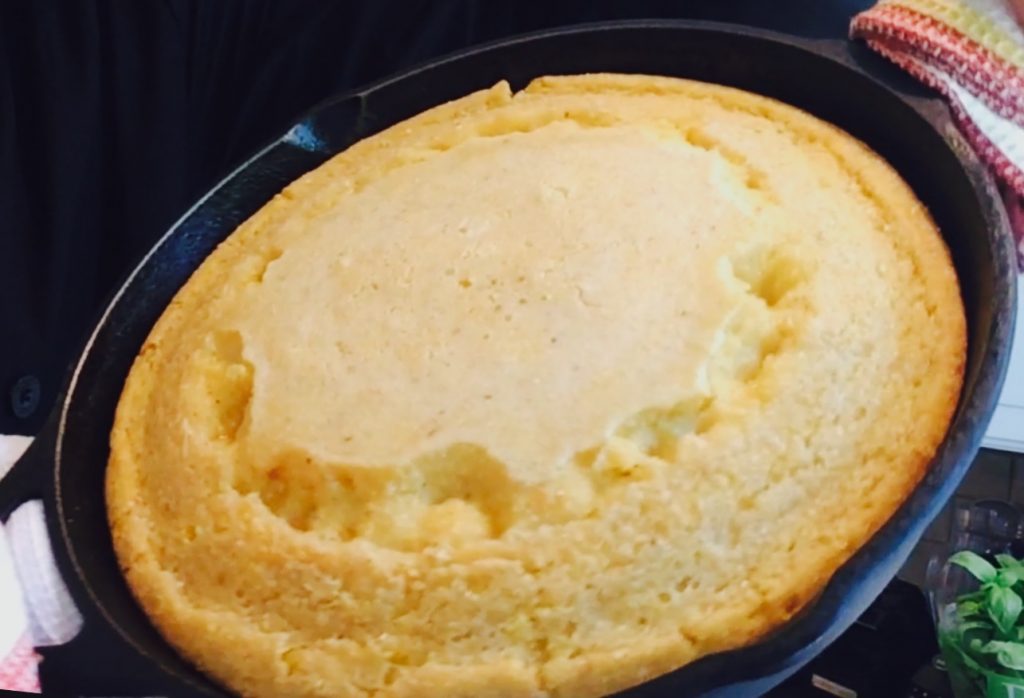 Should Cornbread Be Sweet Or Savoury
What a wonderful learning experience I had researching the roots of North American cornbread; little did I know that there was such a great debate over the nature of this wonderful comfort food.
Based on my findings, it seems that true Southerners insist on putting zero sugar or flour in their traditional cornbread, whereas Northerners are prone to identifying with a very sweet rendition of said delight. What is a humble Canadian to do!?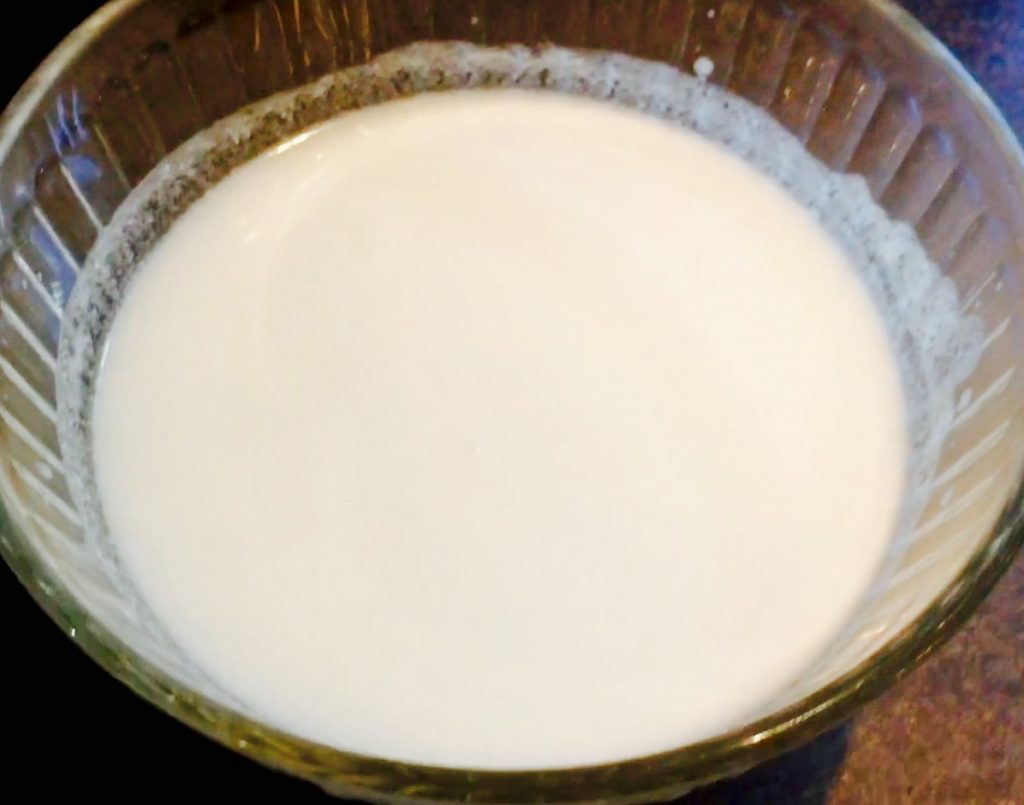 Having grown up with the familiar sweet taste of "Northern" cornbread in my mind, I have to admit that a curious fascination overcame me at the though that an entire culture just south of me had a completely different perspective of how cornbread should be enjoyed.
Armed with this new curiosity, the inspiration was overwhelming, and I knew at that very moment that I had to try this savoury rendition for myself!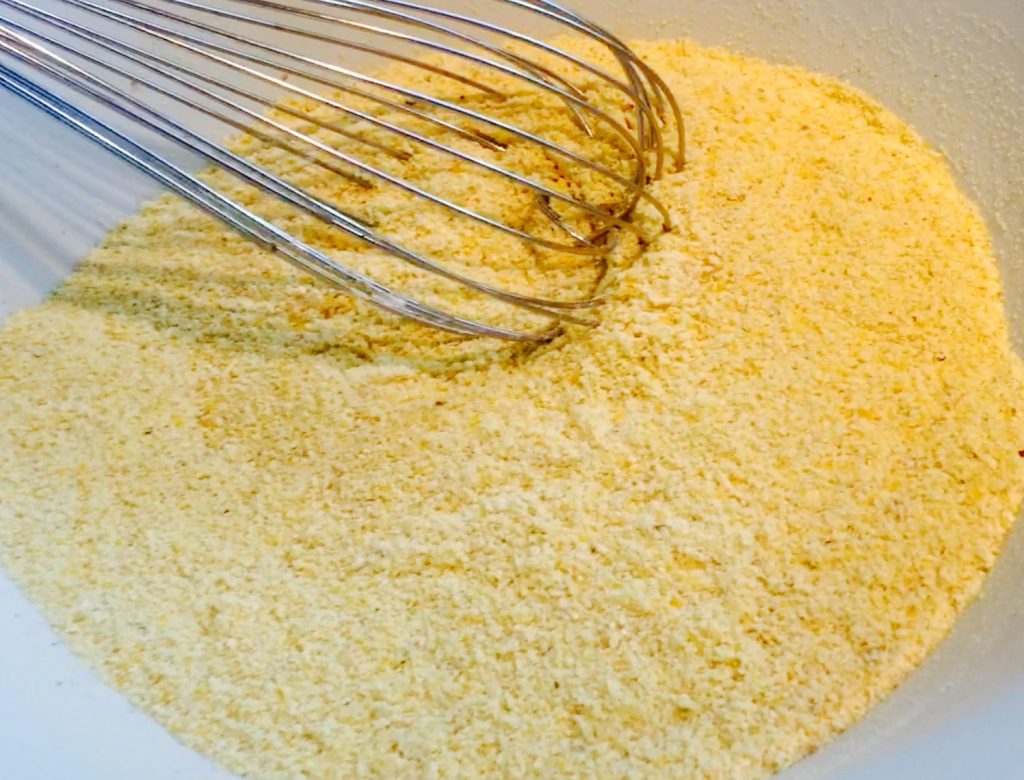 I immediately indulged in a preliminary test-batch of authentic no-sugar, cornmeal-only bread, done in the authentic Southern style. Whether due to my upbringing or to my slightly sweet tooth, I have to admit that the taste was not immediately appealing to me. The lesson learned however was very much a worthwhile experience, and I remain thankful for it to be sure.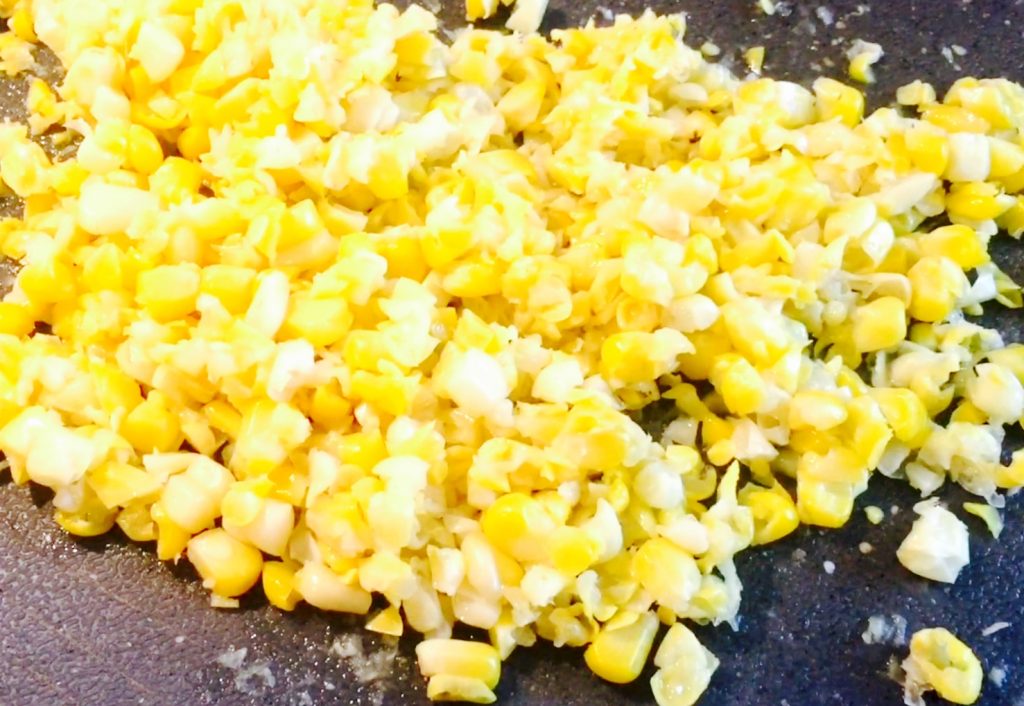 Armed with a genuine appreciation for the original, I set out to create the recipe you find above. It's posted here as a tribute to authentic Southern skillet corn bread, but armed with a slight fusion to make it more in tune with my personal taste.
The end result:
Only SLIGHTLY sweeter than a true southern cornbread
No flour added, to bring out the genuine properties of high quality stone ground cornmeal
Completely dairy free & gluten free
Cheers, hope you enjoy!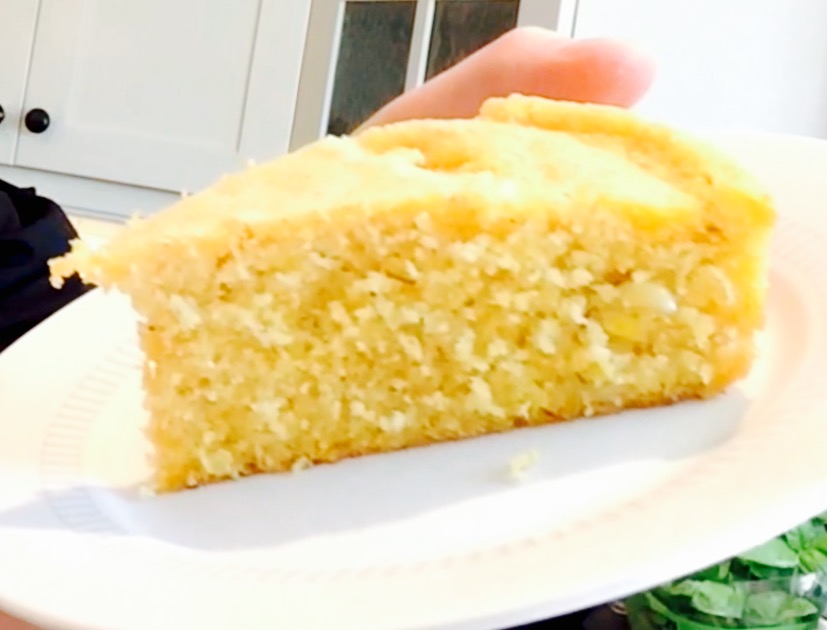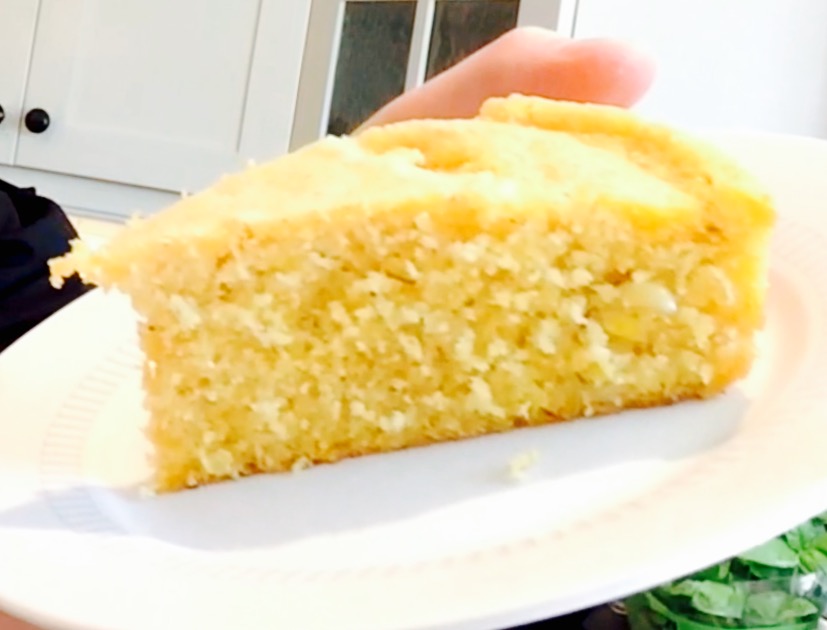 About me: My name is Paul Thibault, an impulsive home chef developing delicious gluten free recipes for family and friends regardless of their allergen restrictions or dietary limitations, visit the About Page to learn more.